I Found the Secret to Mass Adoption; it is simple .. its... FUN!
How can we massively bring over many many more users? The answer is one. They need to do it simply and have FUN doing it!
One of my Metaverse lessons finished a couple of days ago. And it was so much FUN that I really cant wait for the next one. We talked, we learned, we connected, we danced and we had FUN!
I have been wearing a smile for a long time now, and I have come down to the conclusion that you need to enjoy yourself, you need to have a happy time so that you return again and again.
This is why I return to Leo Threads every day, whenever I have some free time and I wish to share/ask something or inform about something or even promote my recent post! If you have not used leothreads before, you can check out this post
This is a screen shot from the students' synchronized dance during class.
Some of you may laugh, but I ll tell you - it was awesome. Connecting with people from all over the world, discussing Metaverse during being in it and doing silly things!
I would not change it for the world.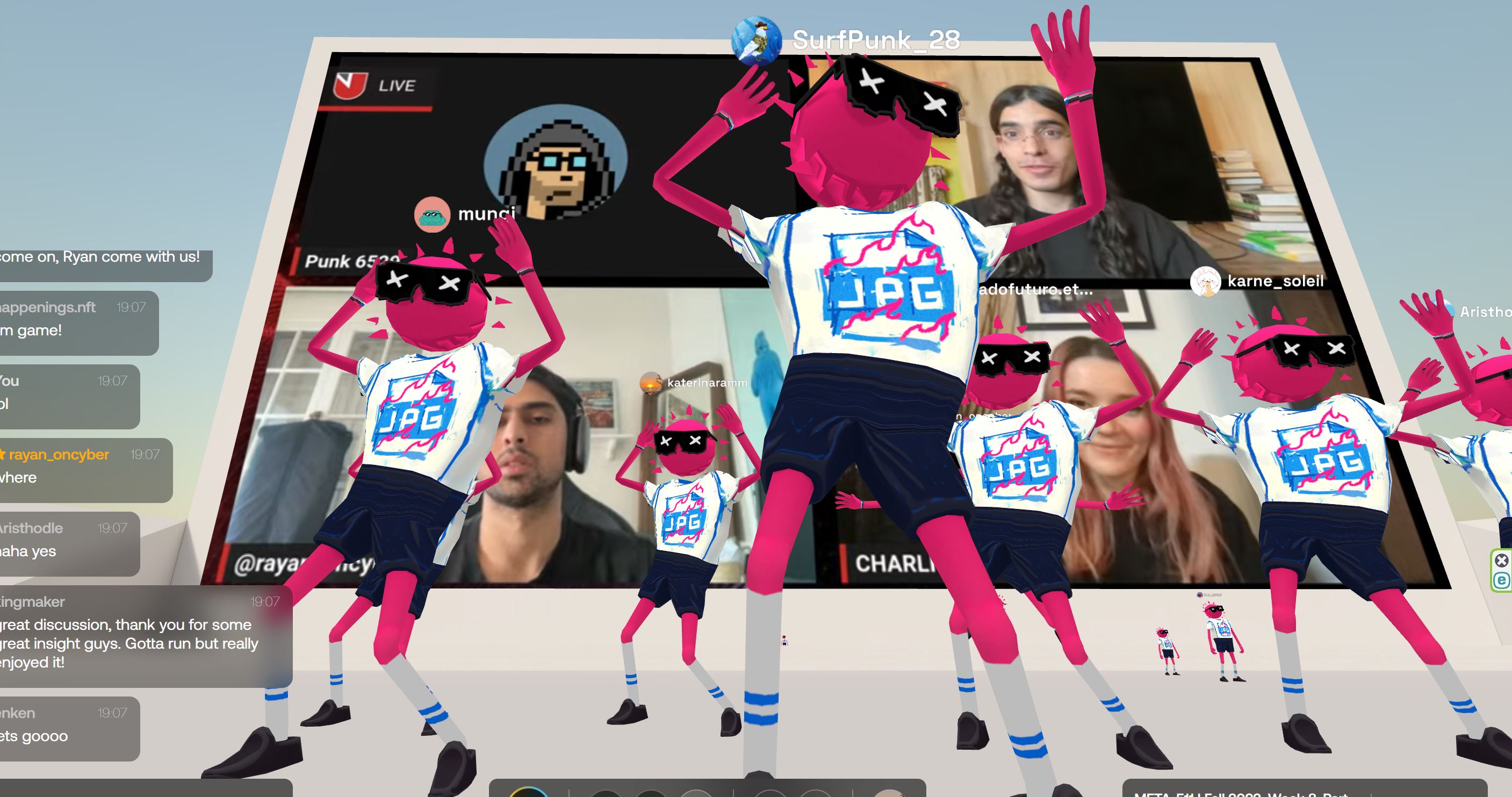 If you would like to see some of us in action, this is an (embarrassing but fun) video of us dancing!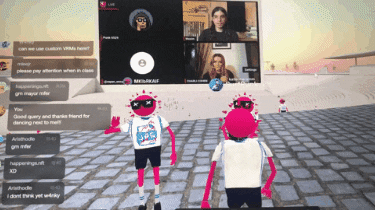 ---
If you wish to come join us, today we will discuss photography and we will be at the Metacampus in Metaverse of course
The link to join is this:
https://oncyber.io/ommetacampus
And you can always watch the session again in YouTube at any time
Later in the day, I will be at the #leothreads - sharing the fun I ll be having in class :)
So, do you agree?
Is fun the key?
What is it that you would want to have more fun in #leothreads?
Tell me and lets share it with leofinance team and LETS make the best PROJECT blank EVER!
Now, if you excuse me .. I have to go because I ll be late for class :P
Thanks for visiting! Pls share your feedback below!
i.e. if you would like to know more about the Metaverse Course, check out my previous post here
Review coming after the course is completed
Posted Using LeoFinance Beta
---
---