Let's Dive Deep in #LEOThreads! What & How to Post?
Microblogging: The joy of the content creator.
Having a few lines, in which they can share anything they want. Shortly. Efficiently. To the point. Without the .... you know .. bla bla bla..
Let's think about .. microblogging on hive!
Did you know that it is possible and it is so easy to use?
LeoThreads!
But .. you may ask, where are they?
There you go! https://leofinance.io/threads
First of all let me tell you that what you see now, is nothing compared to what you will see soon! If you wish to learn more, make sure you follow @leofinance because in their post you will get to know about it before it happens!
In short, the hive user can post short-form content up to 240 characters, and can include photos, links etc!
Let's dive deeper than that!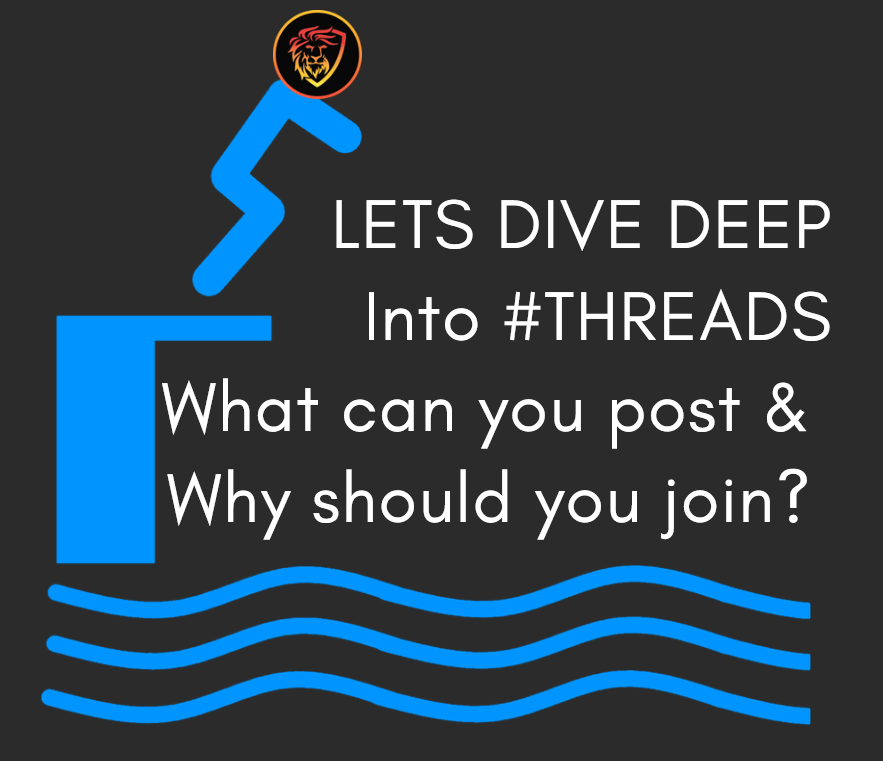 You need to be signed in leofinance to be able to post in leothreads (I use keychain)
Then you simply go and click on the magic button to start writing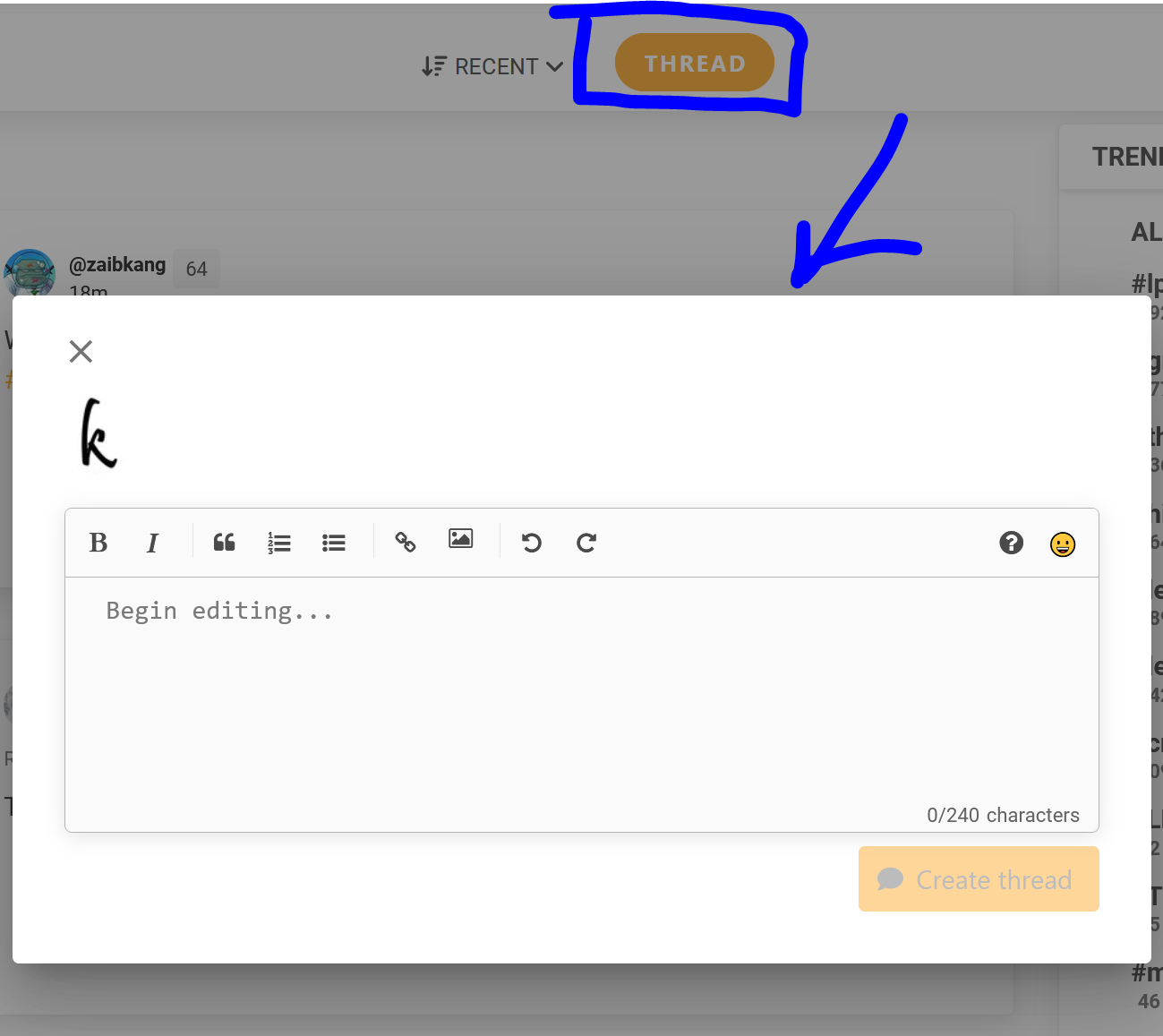 You can write anything you want, about any theme, and you can add a tag if you wish!
Hashtags
At the moment, the most popular tags are:
#lpud
392 Threads
#gmfrens
377 Threads
#threads
336 Threads
#hive
264 Threads
#leo
189 Threads
#leofinance
142 Threads
#crypto
109 Threads
#LPUD
62 Threads
#Threads
55 Threads
#memes
46 Threads
#splinterlands
44 Threads
#life
38 Threads
#thread
38 Threads
#Hive
37 Threads
And you can use anything you wish, even #photography or #blog or #question or .. #cat :)
This is a random photo I added in my threads a few moments ago ... because I like sharing moments from where I live!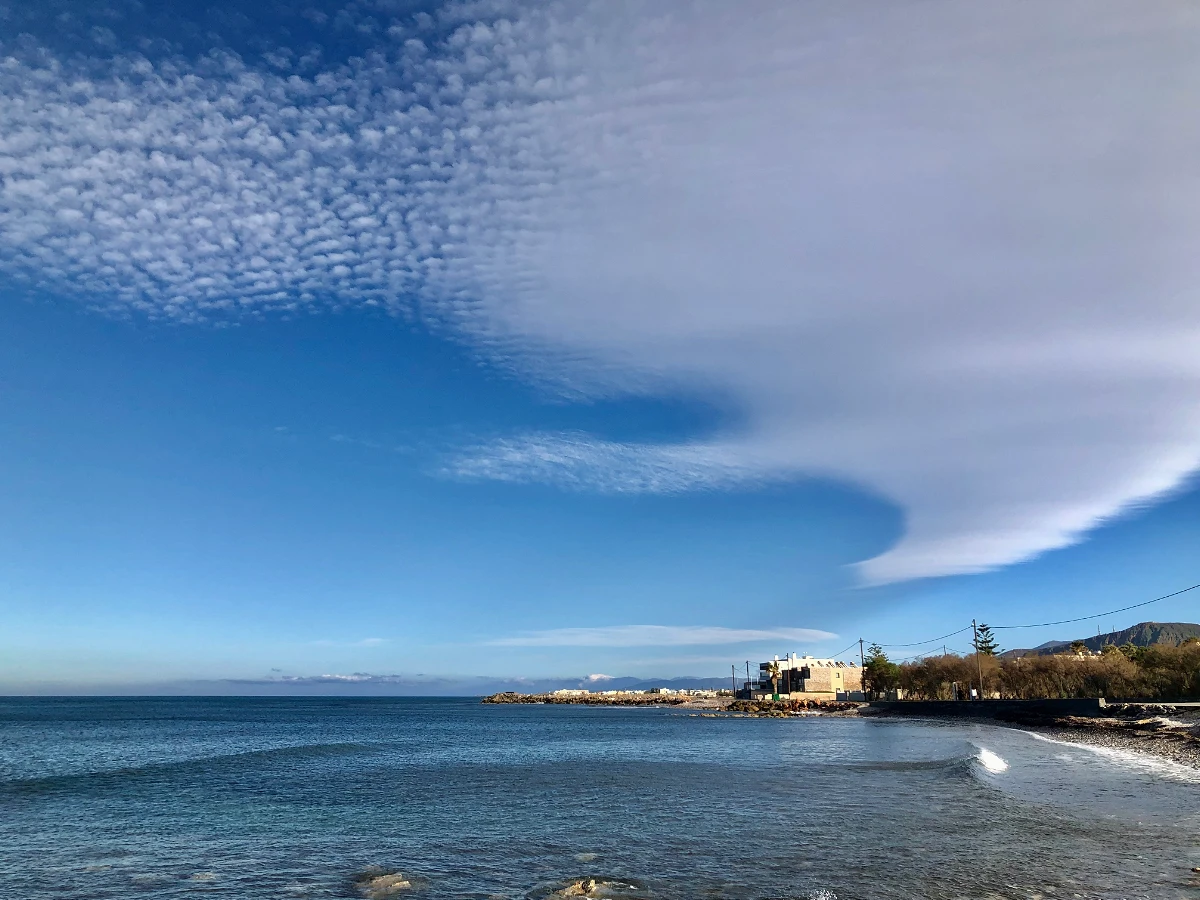 You can check out my Threads Profile
And let's see what topics the other users write about, what you can write about and of course you are always free to improvise!!
You can share your hive (or other) post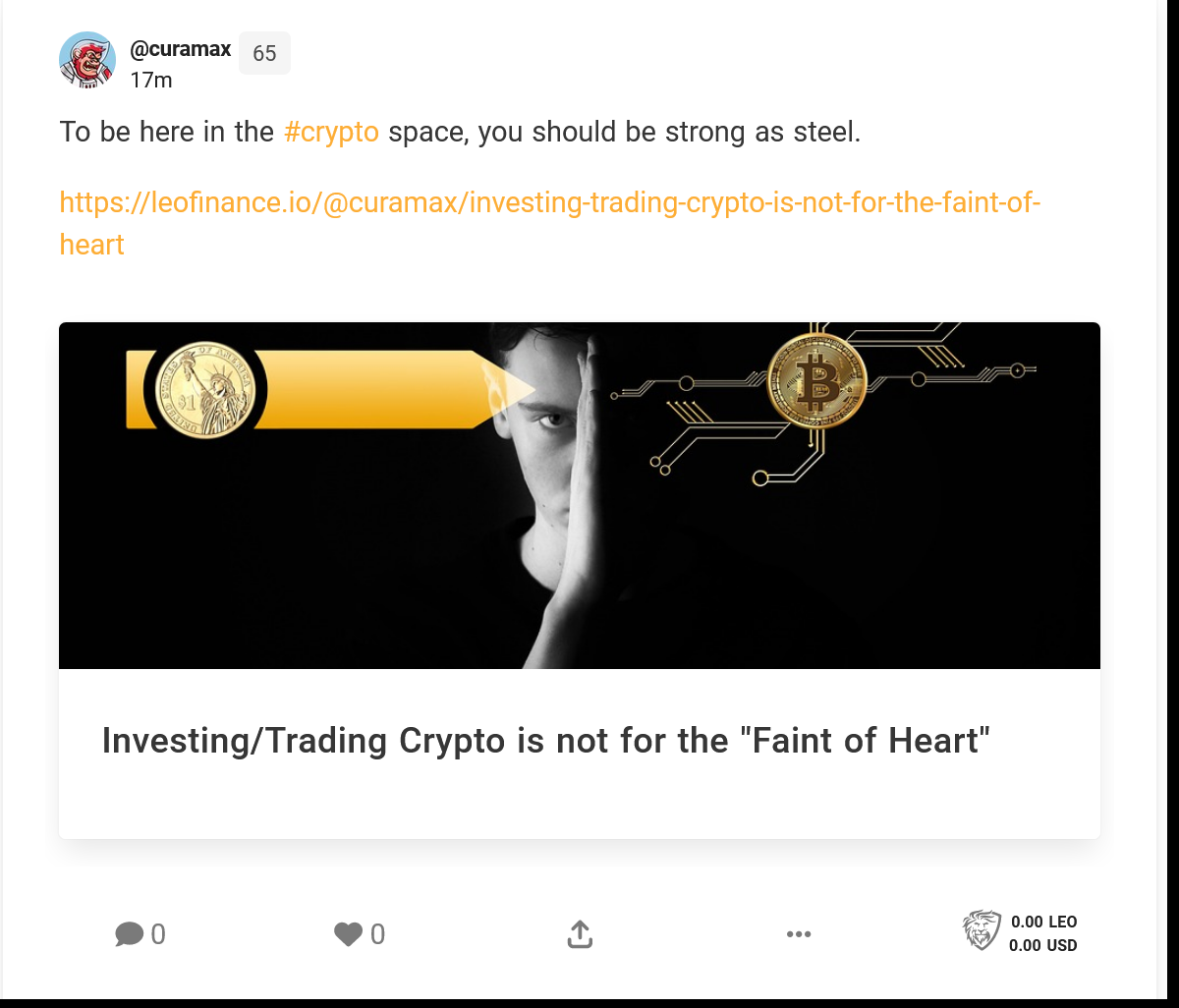 You can share your thoughts or POV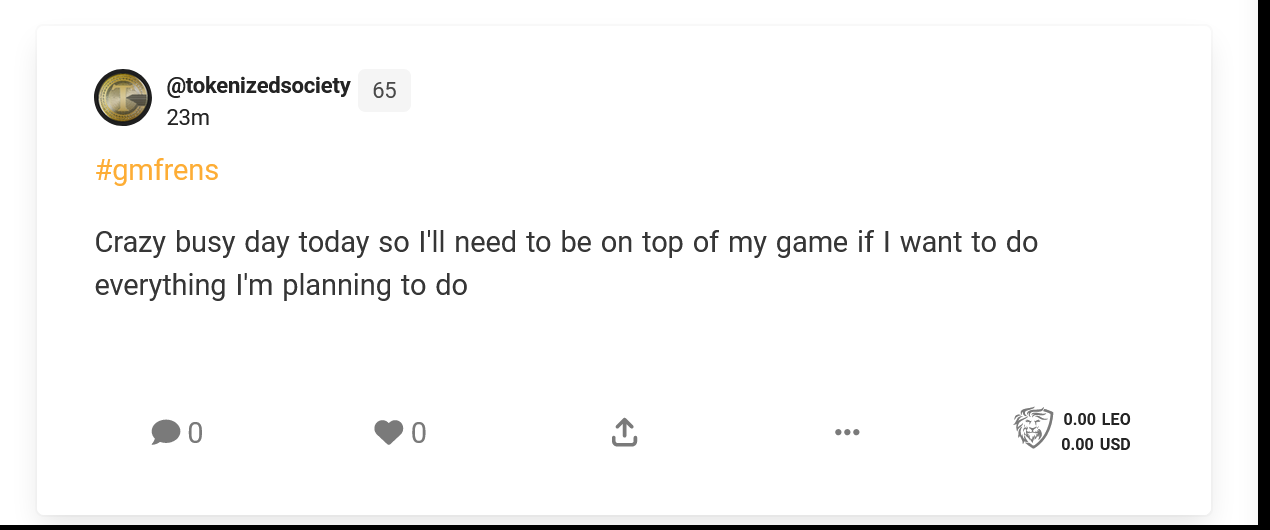 You can share news...

Share some advise to receive feedback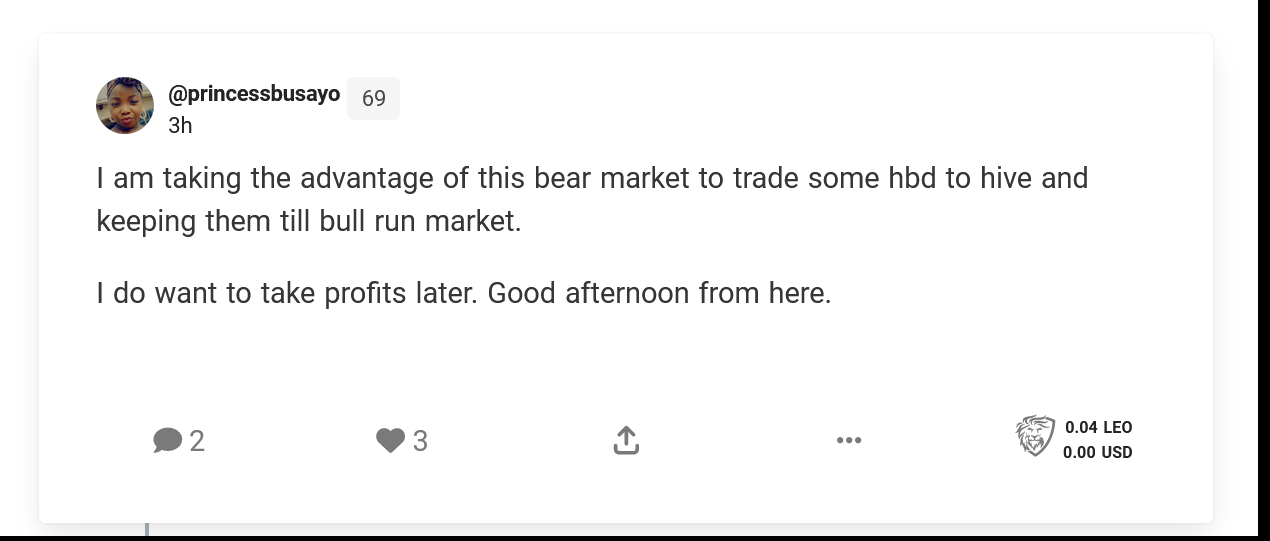 always DYOR
You can even share your @actifit report card!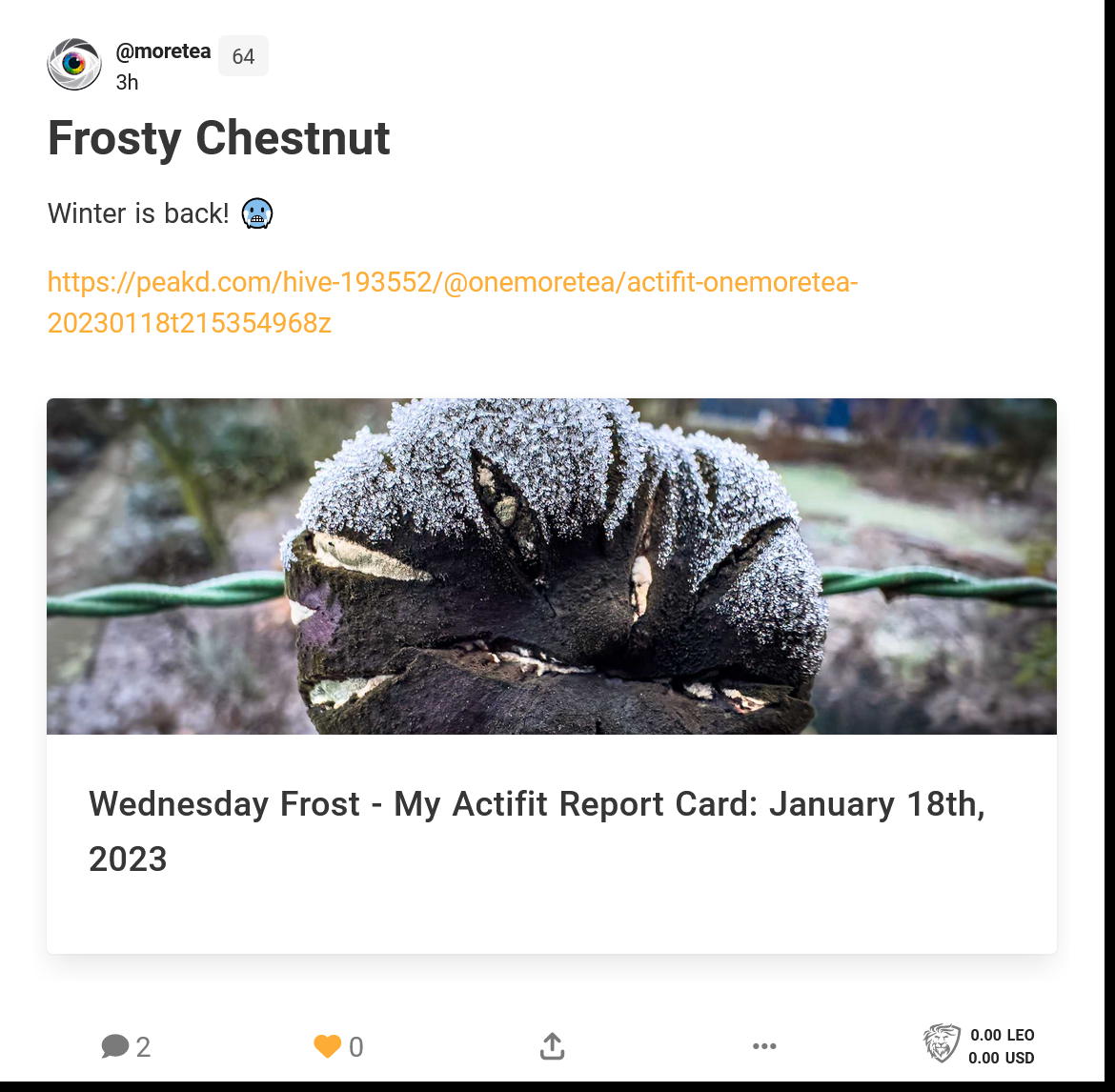 Share the update of your favorite app!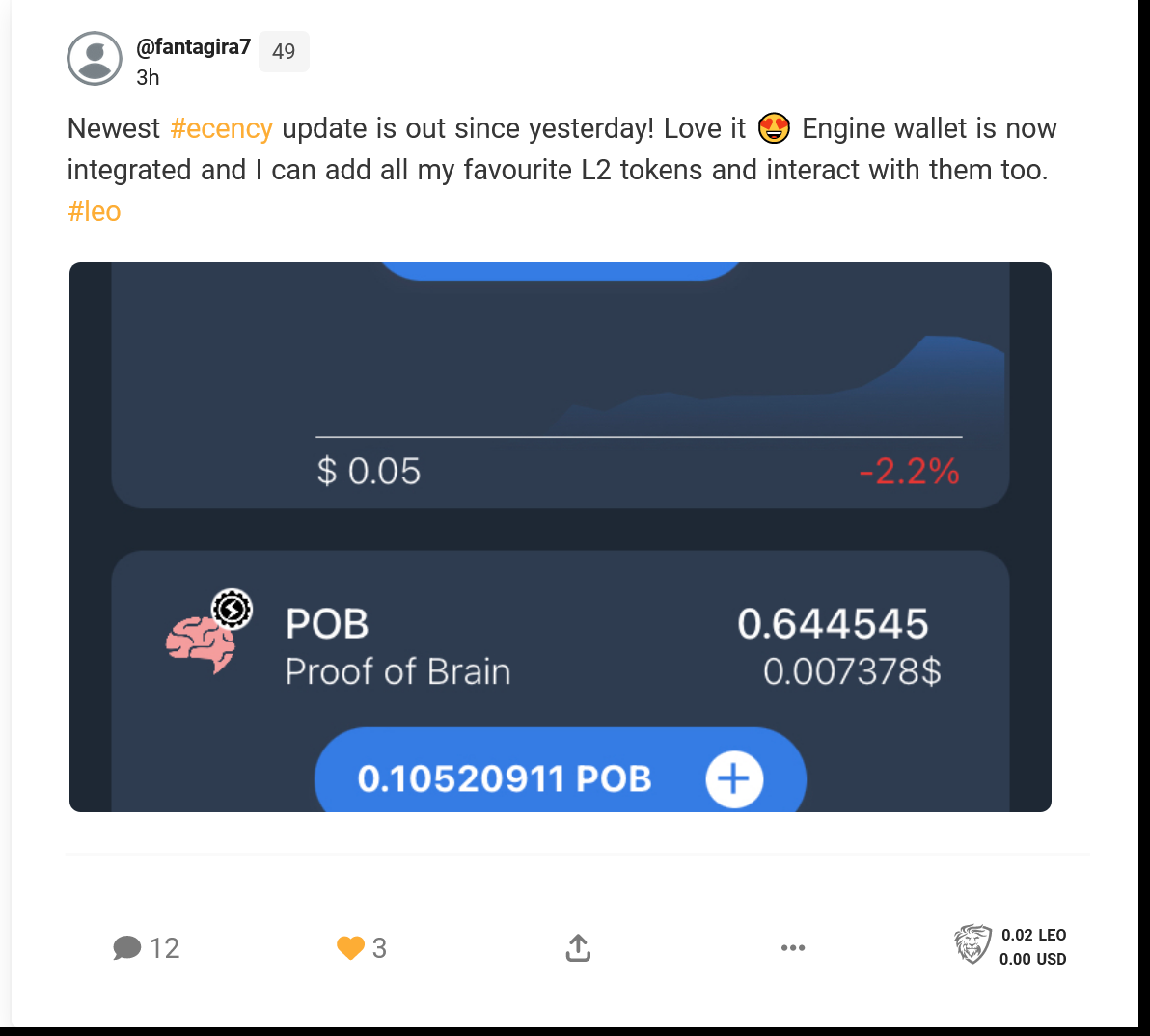 These are just a few posts that I just saw here and I had to share with the rest of you!
Remember that
There is no limitation to the number of threads you can post
There is no censorship
There is no limitation to the subjects of your threads
You will be getting some extra upvotes and some extra tokens (both in hive & leo & who knows what else)
You will increase your community & make more connections
You can even promote your referral links
For more information, you can check out this post https://leofinance.io/@leofinance/leofinance-ama-or-project-blank-closed-alpha-bitcoin-skyrocketing-what-s-happening and everything by @leofinance, @leogrowth @anomadsoul
And if you made it this far, feel free to check this post and share your idea :)
https://leofinance.io/@anomadsoul/how-about-thread-prompts-feedback-required
I hope you enjoyed this post, let me know if I ve left anything out :)
Thank you for visiting and lets meet at threads!
Posted Using LeoFinance Beta
---
---