May Earnings Report [Stayed in the $200 range, decrease -26%]
It's that time of the month and it's finally June! We are getting closer to the first half of the year. I still can't understand how fast paced 2023 has been so far.
So without any further ado, let us dive into my latest earnings report.
As always, I got to warn you, it is not fancy, it is not much. I am also not sure if I will keep posting my monthly earnings.
The most important thing for me is that my blogging is (for me but also for you) beneficial, fun, rewarding, and educational experience has become a daily hobbit and I have too much fun doing that! Any rewards that come with, are simply the cherry on top of the cake :)
Wanna know a couple of fun facts about June?
June is named after the Roman goddess Juno, who was the protector of marriage and childbirth.
In the Northern Hemisphere, June marks the beginning of summer, while in the Southern Hemisphere, it marks the start of winter.
Are you waiting for summer or for winter?
Already 5 months into 2023! Let's see what this month has left us to examine, to see thoroughly, to analyze and to help us decide further.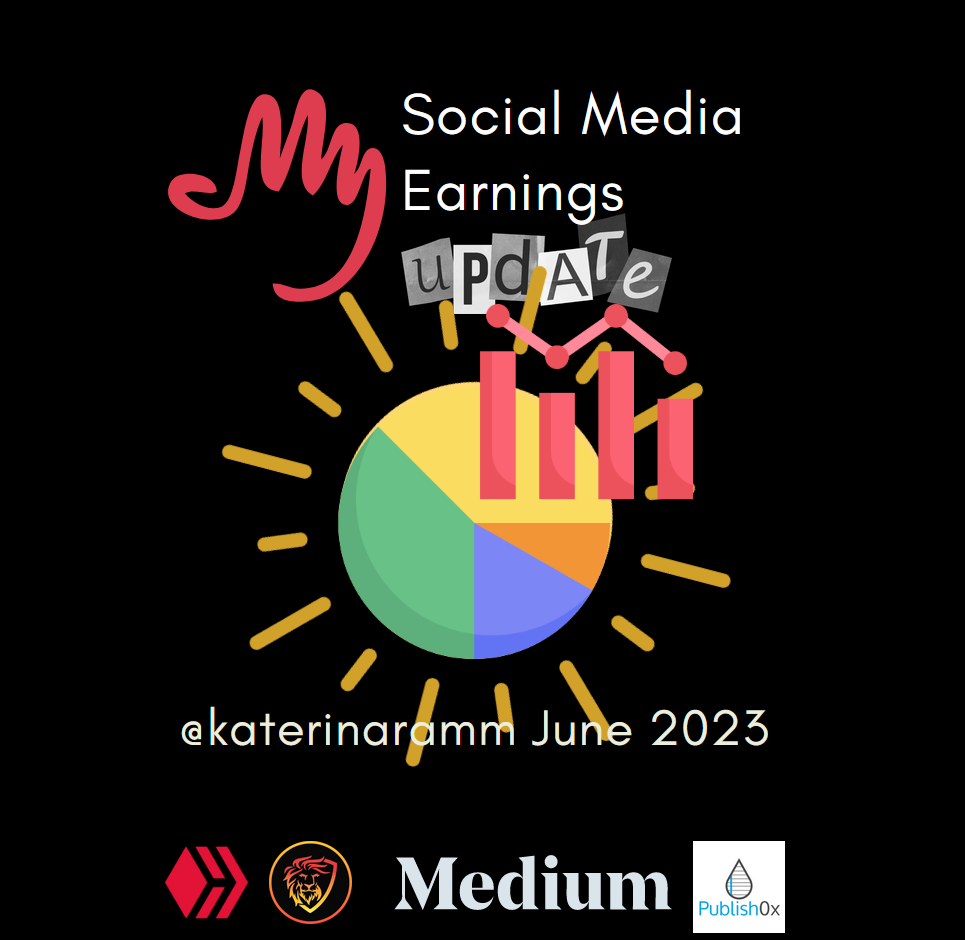 I will below analyze the earnings from my blogging activities, through:
Hive - LeoFinance
I witnessed a significant fall in my earnings for May and I have to say that I somehow expected it. It was a difficult month with lots of work and exams. At least half of June will also be like that, so it will take me sometime to come fully back.
The total amount earned for the month of May is $167.69 -
There is a decrease from last month.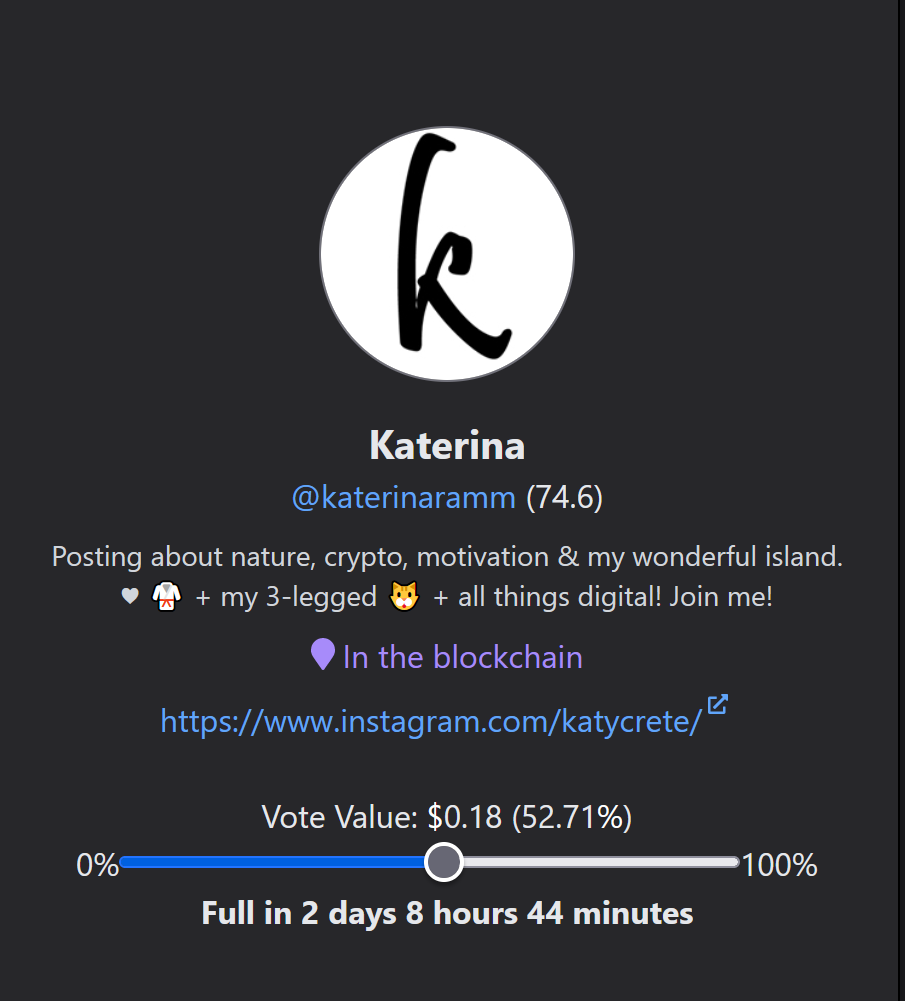 Many of the statistics derive from: https://hivestats.io
My curation is high even though I drain my VP

And here is the 30 days window statistics by hivestats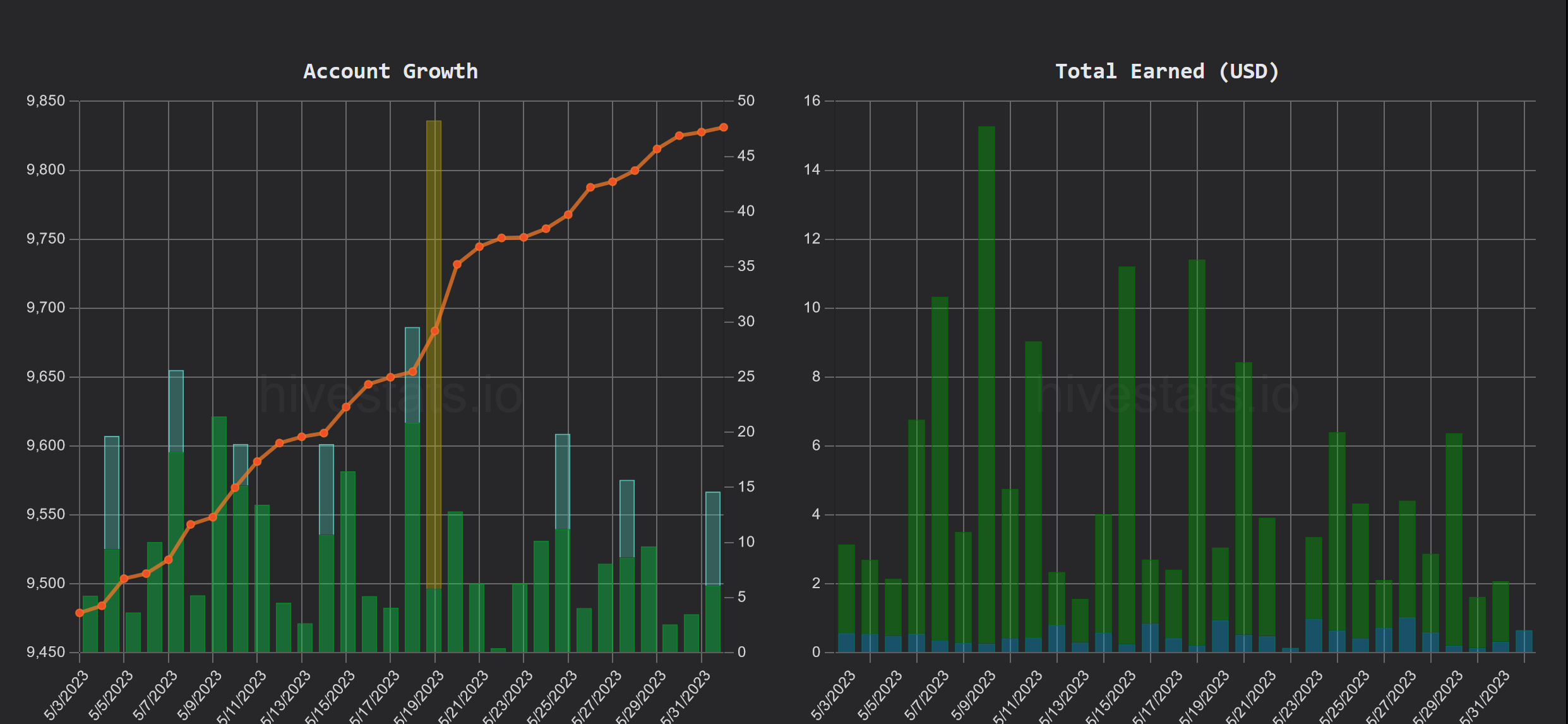 ---

You may be interested in these ...🔹 If you are new in hive 🔹 presenting starryai - AI image generator app 🔹 how can a hive user find their niche community
Medium!
This has proven to be an even lower month. I ve lost 3 of my referrals (they were 4 :))
Views, engagement, reads and of course earnings remained approximately the same. The total amount earned was $33,79

The monthly statistics decreased, even though I posted almost daily.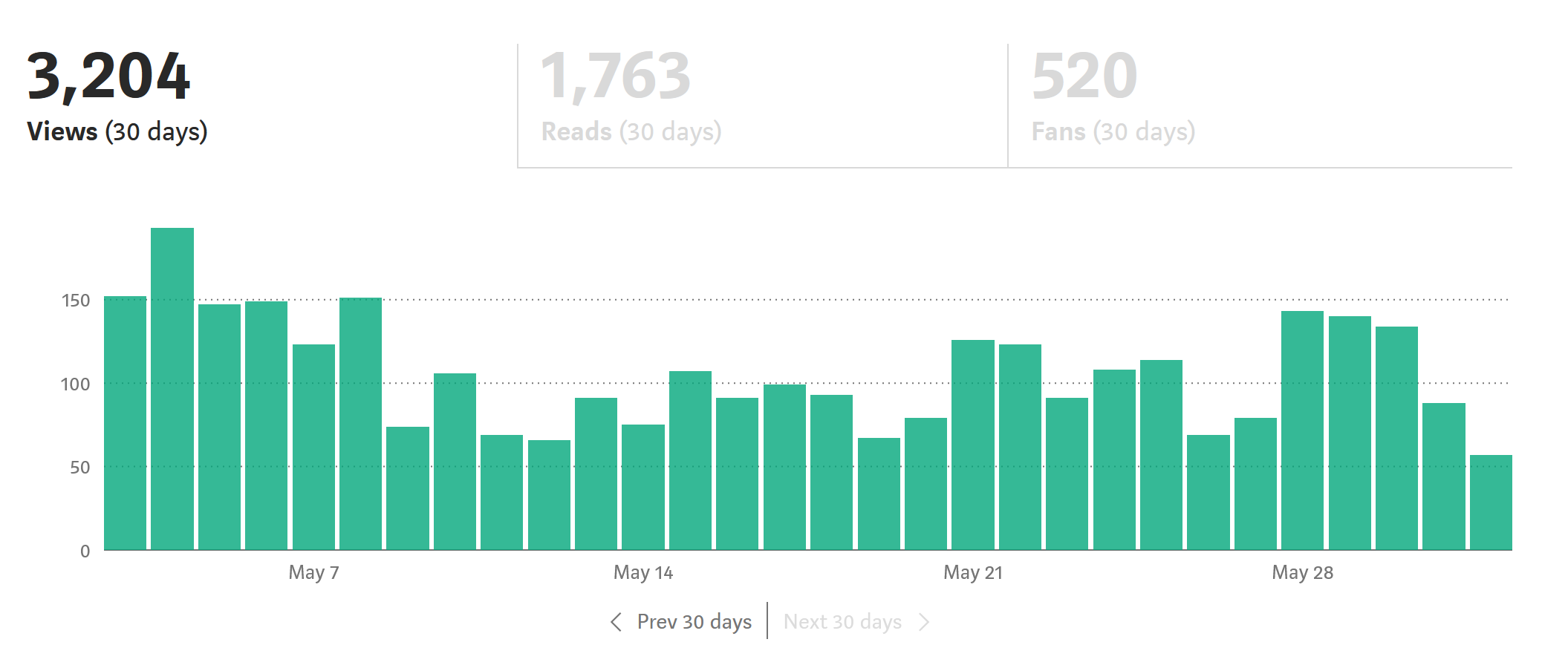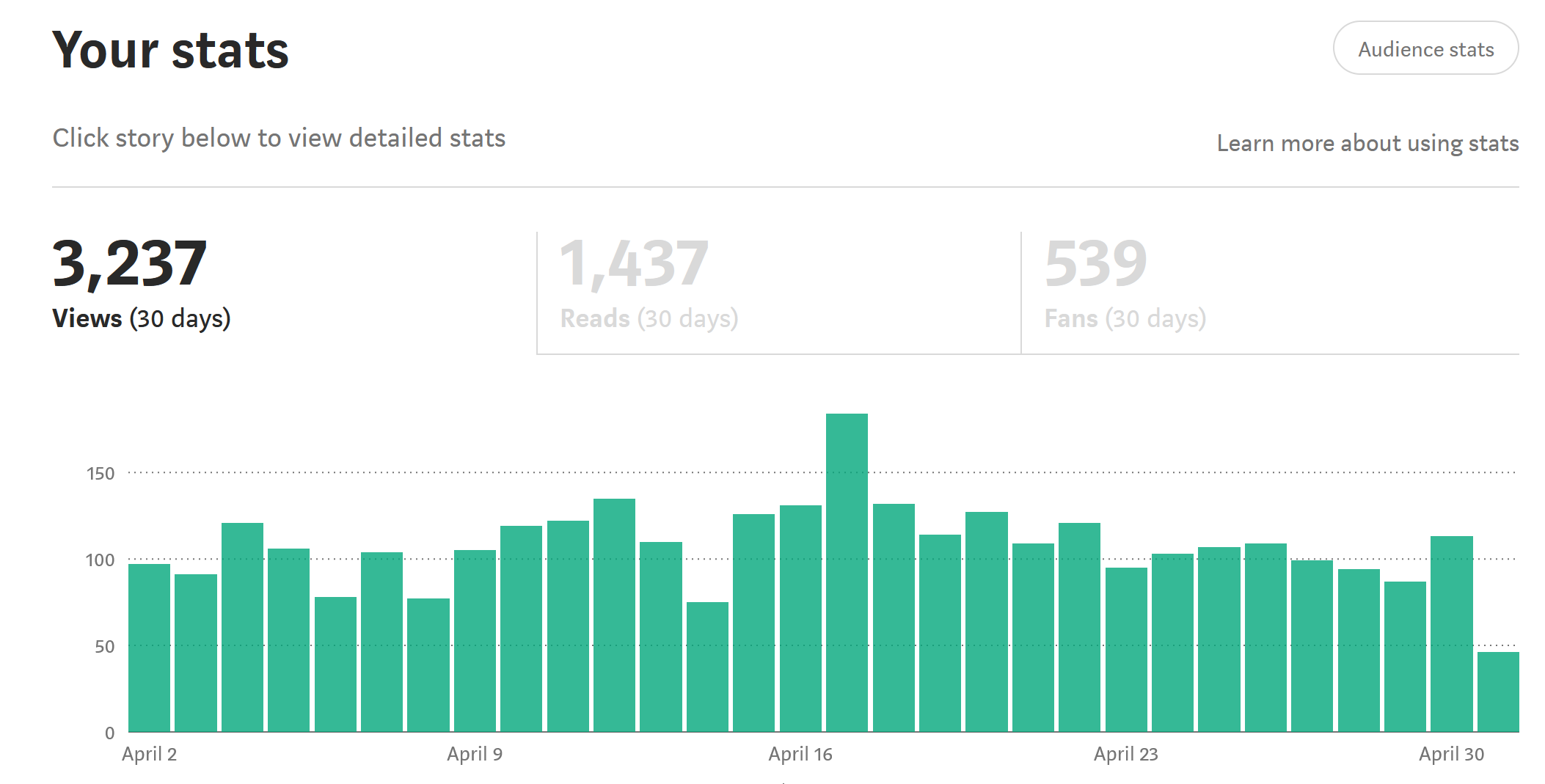 For you who do not know, Medium is an author's platform where you can write posts and be rewarded as per the views of the subscribers (it costs 5$ a month to be a subscriber). You are required to give your full KYC & Tax info and get paid via Stripe on a monthly basis.
You can read here a comparison between Medium, Hive, Publish0x
(Referral link if you want to sign up)
I surprisingly had an increase but only had the time to publish 2 posts.
The monthly earned amount was $2.31
I visit publish0x daily and read/upvote my favorite posts and maybe this is why this amount is more than 2$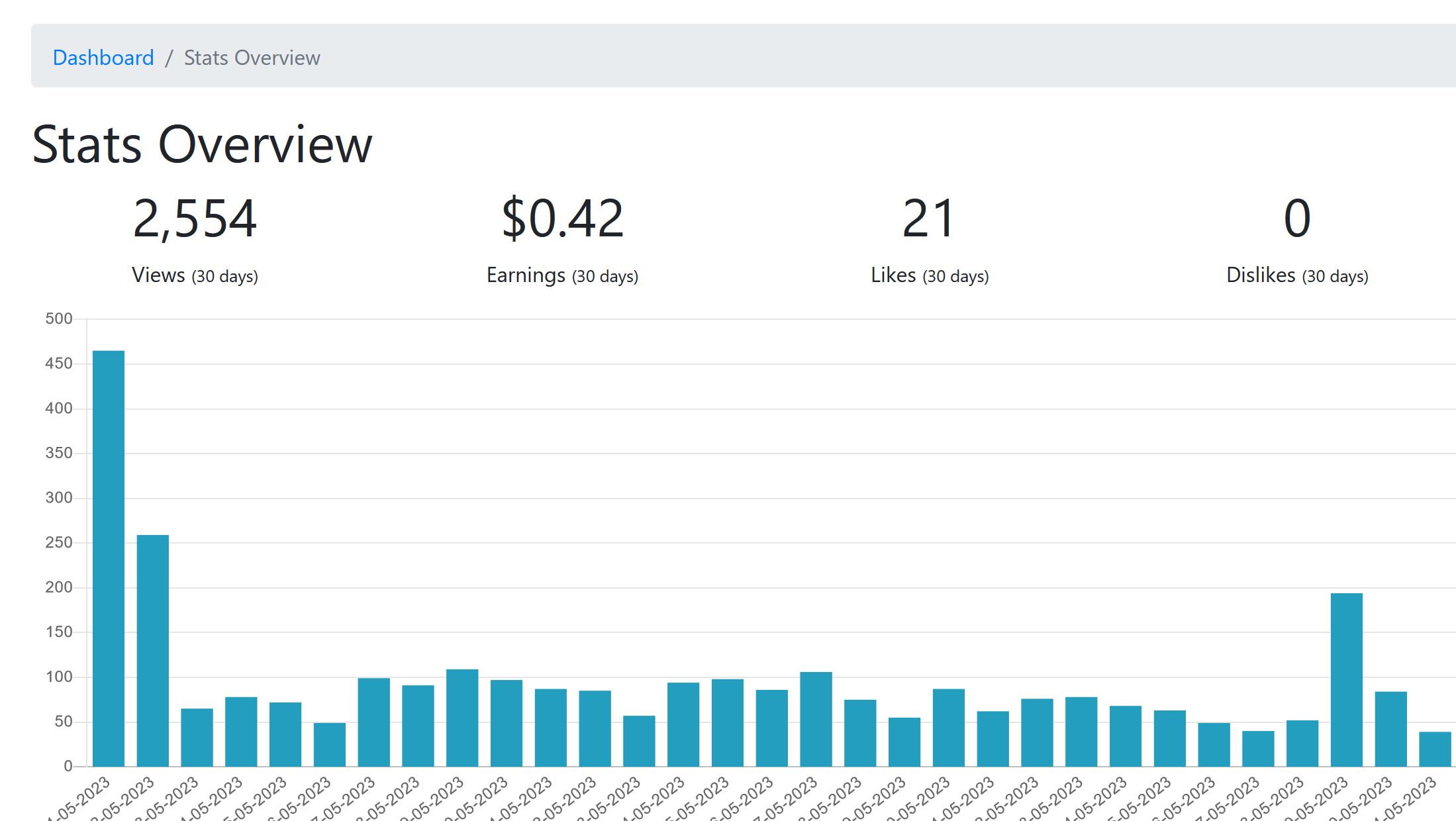 ---
Other side hustles
I made an extra 5$ from Pexels donations to my images, 1$ for one of my free books in gumroad and 3.47$ from AttaPoll - Surveys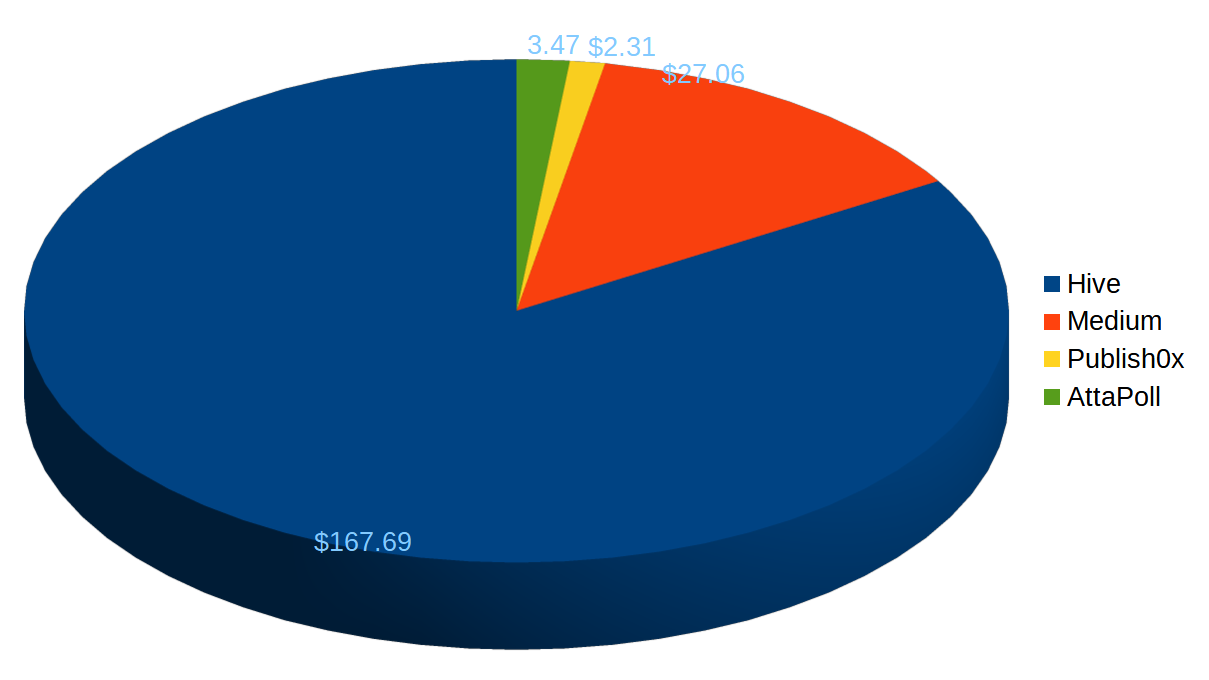 ---
In total the earnings of May were: $206.53
As always most of the amounts in hive are not moved, but invested in the platform itself. The earnings of publish0x are usually moved after they reach a specific treshold and the amounts of medium are transferred to my bank (and have been spent until now for personal expenses and for paying the medium subscription of 5$.)
Medium Subscribers are given access to all the links and when they read other articles, the authors receive an amount based on the reading time of the reader. If you want to subscribe and use my link, I will earn a small amount as a referral reward)
Thank you for visiting and feel free to post your own monthly report post below!
Posted Using LeoFinance Alpha
---
---