(Esp/Eng) DIY/ HERMOSA Y SIMPÁTICA OSA PANDA DE CARTULINA/ DIY/BEAUTIFUL AND CUTE PANDA BEAR MADE OF CARDBOARD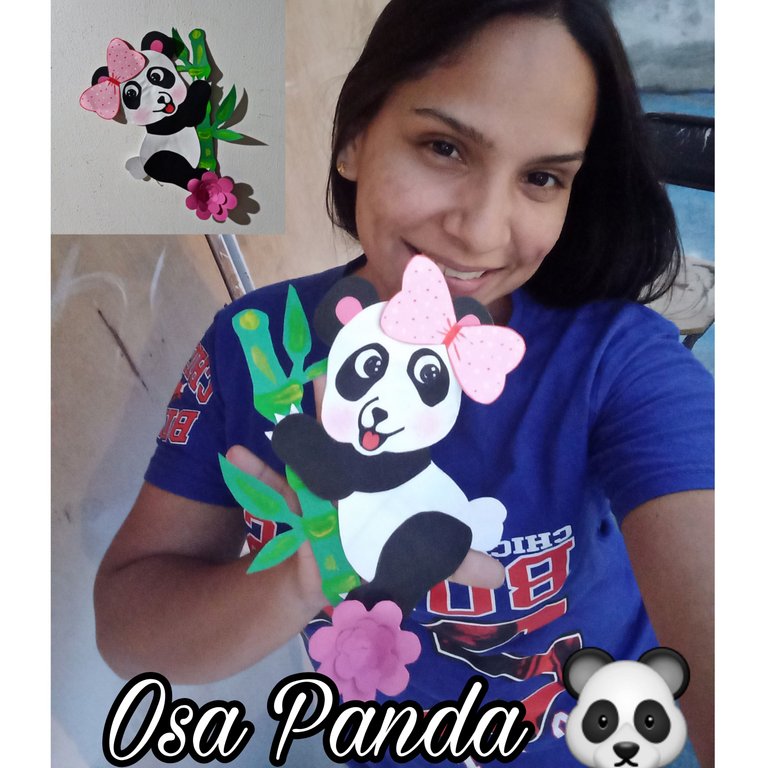 Hola queridos amigos artesanos de ésta creativa comunidad #Hive_Diy, espero estén gozando de un grandioso día, hoy les traigo la elaboracion de una Hermosa y Simpática Osa Panda 🐼 de cartulina montada en un bambú.
Hello dear crafty friends of this creative community #Hive_Diy, I hope you are enjoying a great day, today I bring you the elaboration of a Beautiful and Cute Panda Bear 🐼 made of cardboard mounted on a bamboo.
MATERIALES:
Cartulina blanca, negra, fucsia rosada y verde.
Patrones de todas las partes del oso.
Marcadores de distintos colores.
Tijeras.
Regla.
Témpera.
Pincel.
Paleta 🎨.
**MATERIALS: **
- White, black, pink fuchsia and green cardboard.
- Patterns of all the parts of the bear.
- Markers of different colors.
- Scissors.
- Ruler.
- Tempera.
- Paintbrush.
- Palette 🎨.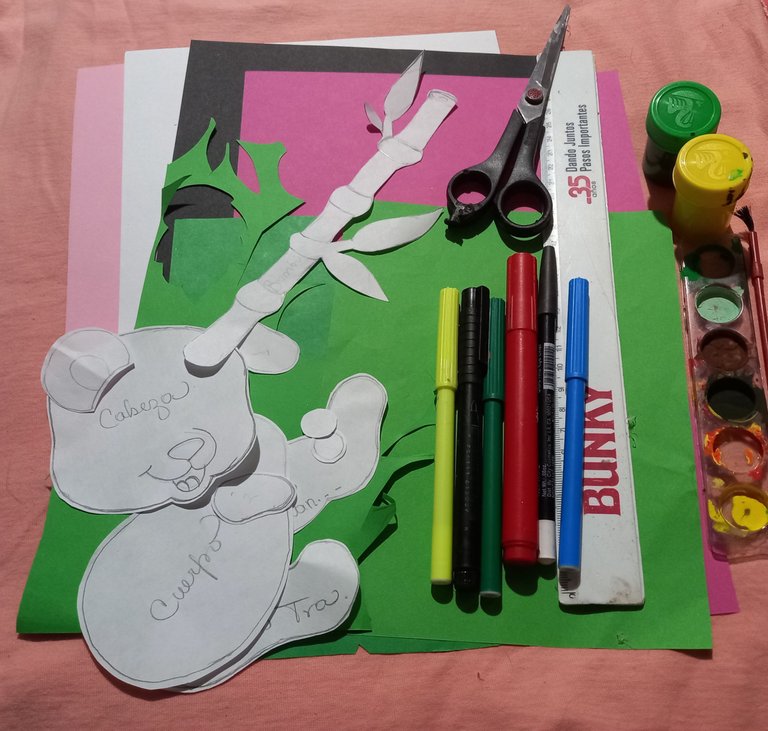 PROCEDIMIENTO
PROCEDURE
Comenzaremos marcando los patrones sobre la cartulina según el color que hayamos escogido para cada pieza y recortamos.
We start by marking the patterns on the cardboard according to the color we have chosen for each piece and cut them out.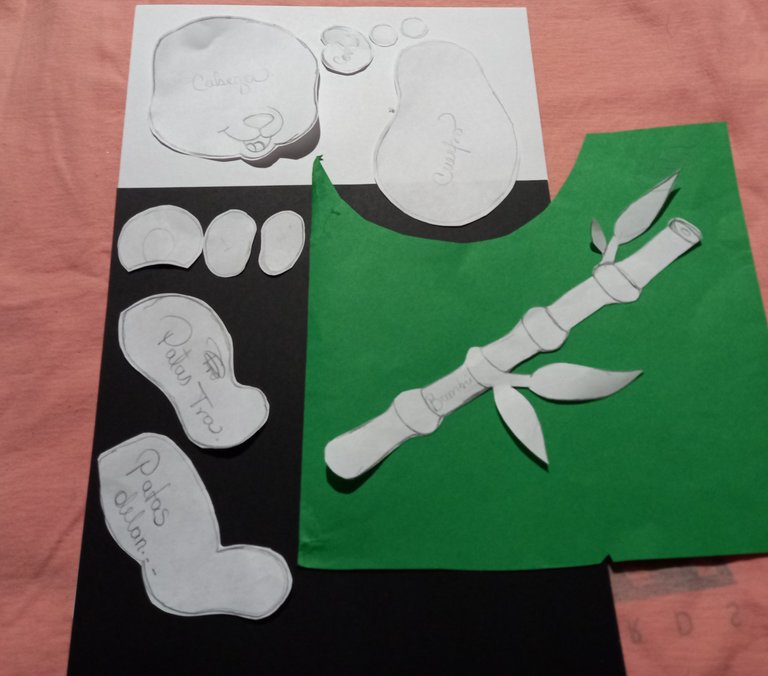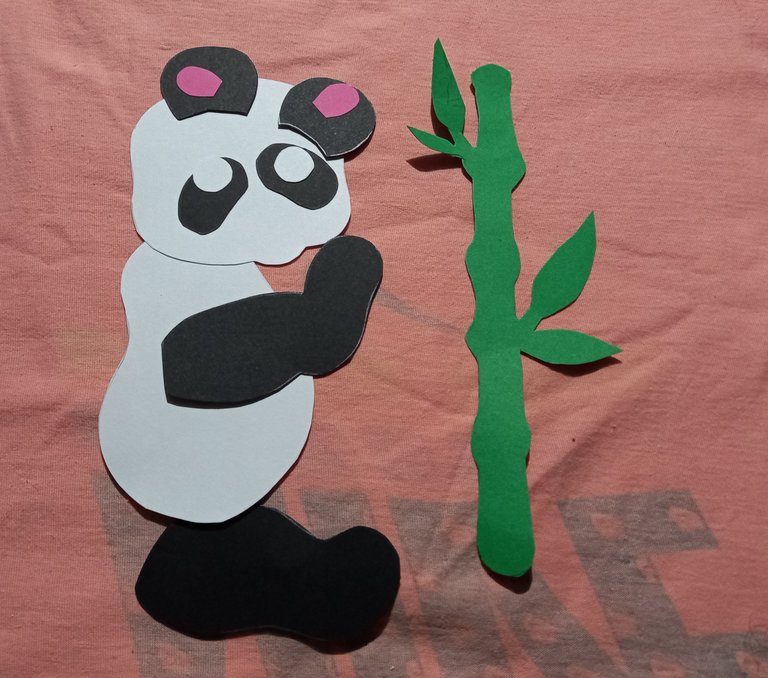 Después pegamos las orejitas a cada lado de la cabeza, las dos manchas negras de los ojos, los ojos y pintamos la boca con marcador negro y rojo.
Then we glued the little ears on each side of the head, the two black spots for the eyes, the eyes and painted the mouth with black and red marker.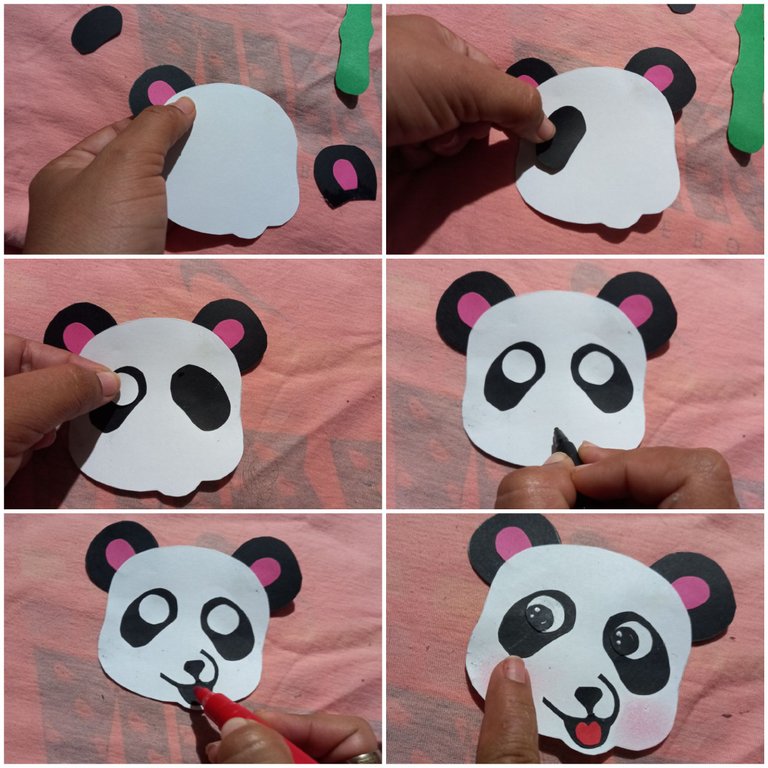 Luego fijamos al cuerpo las patas traseras y delanteras,las pezuñas y la cabeza.
Then we attach the front and hind legs, hooves and head to the body.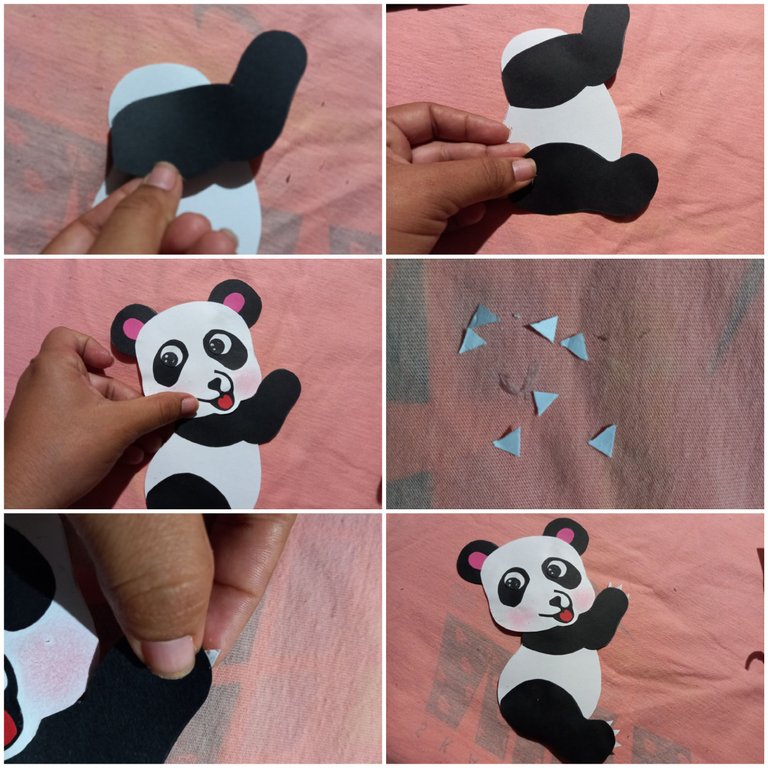 Seguidamente pintamos con témpera verde y amarilla los anillos del bambú.
Then we paint the bamboo rings with green and yellow tempera.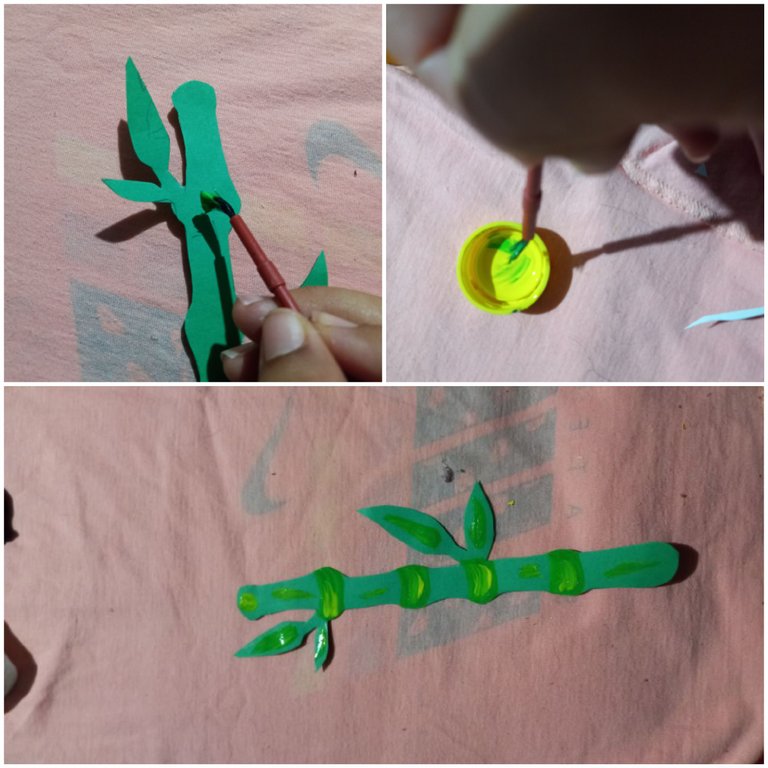 Con cartulina rosada hacemos un lazo, pintamos sus bordes y el centro con marcador rojo y le hacemos unos puntitos rojos y blancos.
With pink cardboard we make a ribbon, paint its edges and center with red marker and make red and white dots.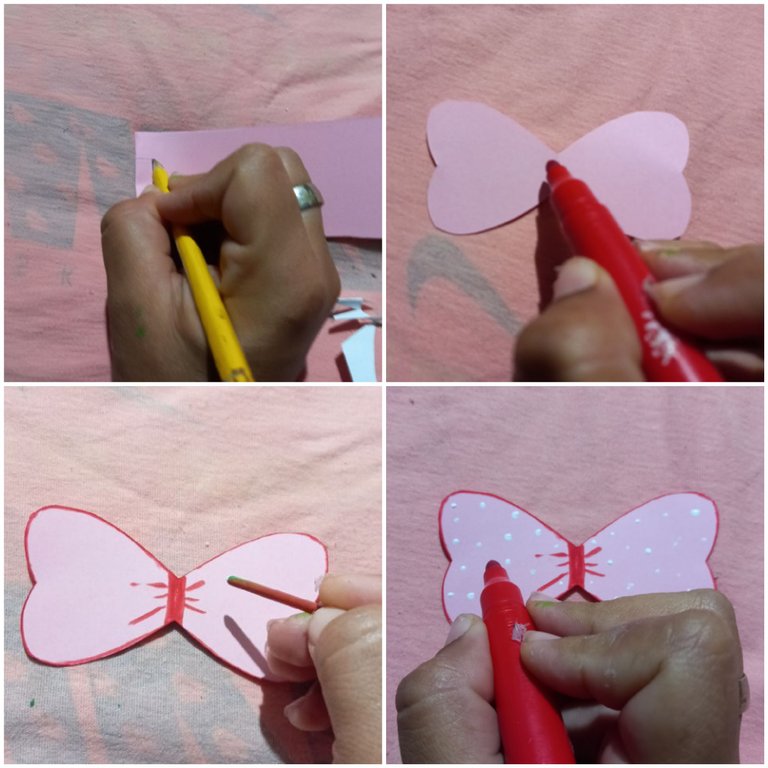 Fijamos el lazo en un ladito de la cabeza.
We fix the ribbon on one side of the head.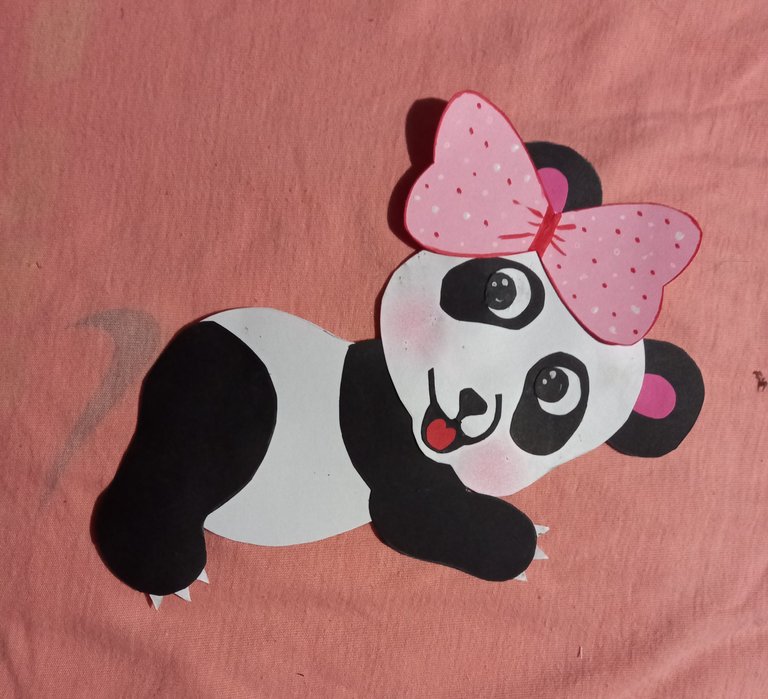 Asimismo pegaremos la Osito del bambú, tratando de simular que está agarrada de éste.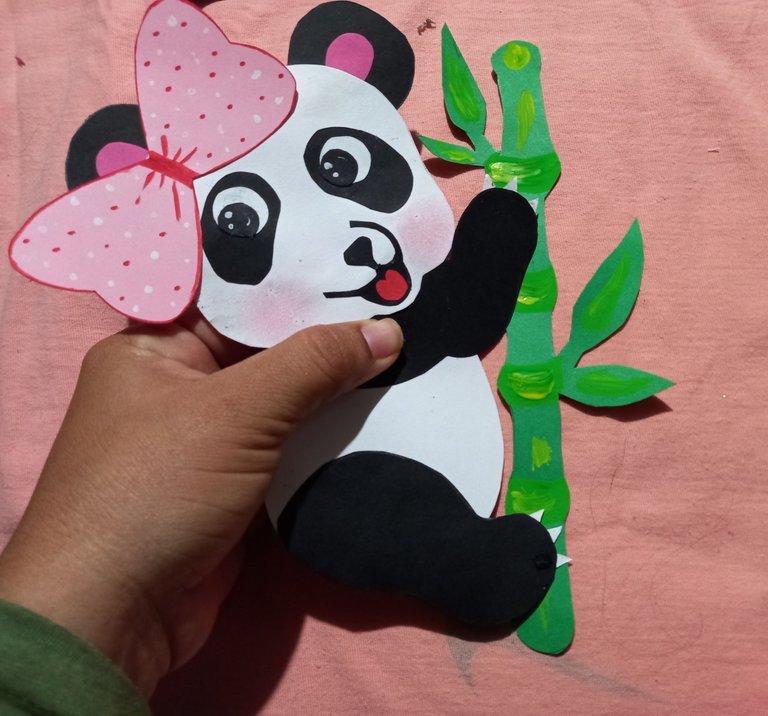 Después hacemos tres flores de distintos tamaños para formar una sola y la fijamos debajo del bambú.
Then we make three flowers of different sizes to form a single one and fix it under the bamboo.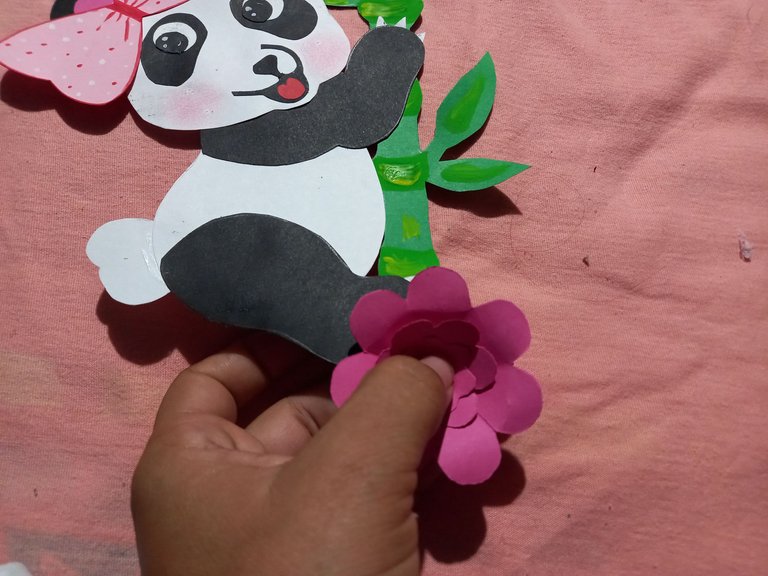 RESULTADO FINAL
FINAL RESULT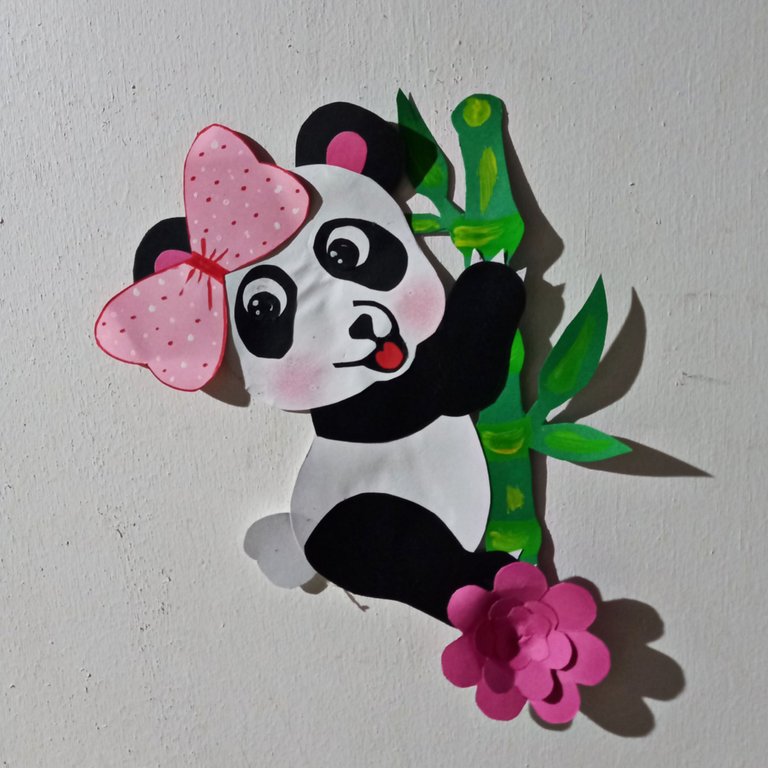 Espero que les haya gustado éste lindo proyecto queridos amigos, gracias por visitar.
DIOS LOS BENDIGA
I hope you liked this nice project dear friends, thank you for visiting.
GOD BLESS YOU
---
---