(Esp/Eng)Diy/ "Hermoso y Tierno Flamingo de cartulina"/"Beautiful and Tender Flamingo made of cardboard".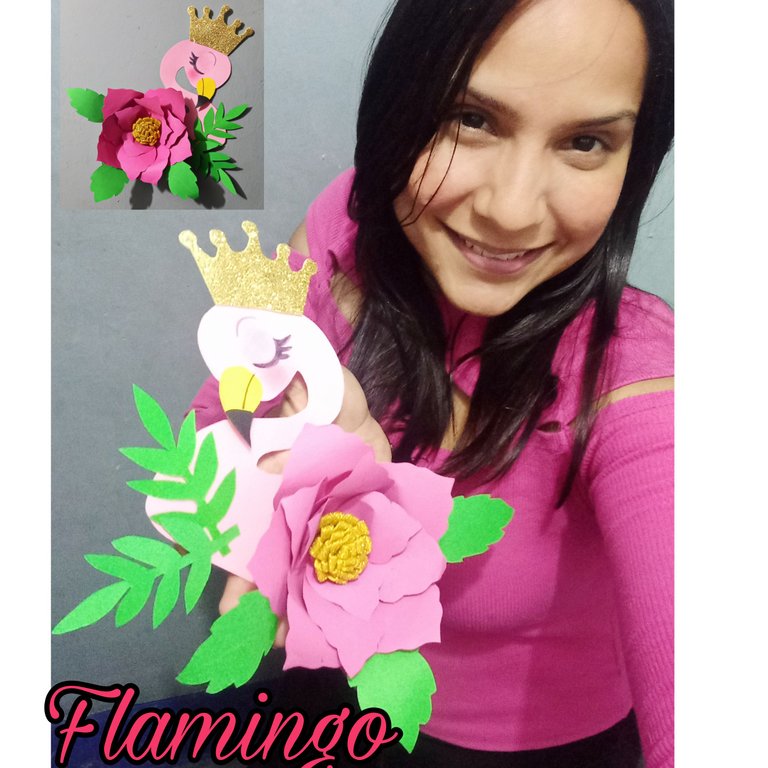 Feliz día queridos amigos artesanos, espero estén gozando de buena salud, hoy les mostraré la elaboración de un "Hermos y Tierno Flamingo de Cartulina.". Espero les guste.
Happy day dear friends crafters, I hope you are enjoying good health, today I will show you the elaboration of a "Beautiful and Tender Cardboard Flamingo ". I hope you like it.

MATERIALES:
Cartulina amarilla, rosada y fucsia.
Marcador negro y rojo.
Patrones del Flamingo.
Molde de los pétalos.
Goma Eva dorada.
Cola blanca escolar.
Tijeras.
Molde de hojas 🍃 .
MATERIALS:
- Yellow, pink and fuchsia cardboard.
- Black and red marker.
- Flamingo patterns.
- Mold of the petals.
- Golden eva glue.
- White school glue.
- Scissors.
- Leaf mold 🍃 .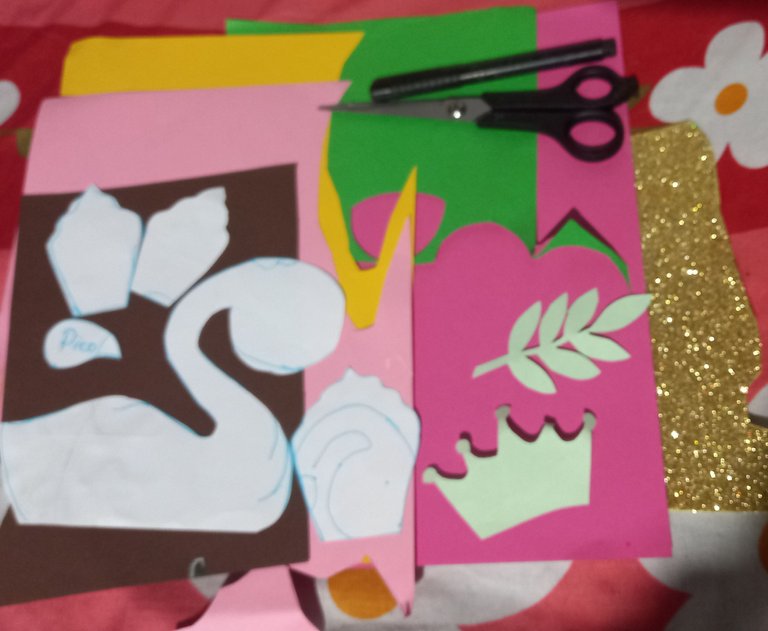 PROCEDIMIENTO
PROCEDURE
Marcamos los patrones sobre la cartulina segunel color que hayamos escogido para cada pieza y recortamos.
We mark the patterns on the cardboard according to the color we have chosen for each piece and cut them out.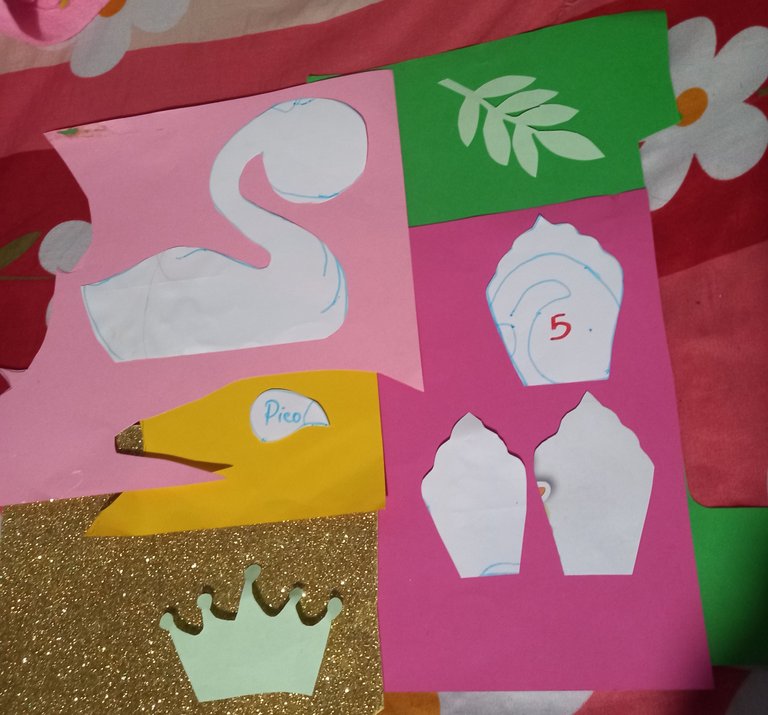 Pegamos el pico amarillo sobre la parte baja de la cabeza del flamingo.
Glue the yellow beak on the lower part of the flamingo's head.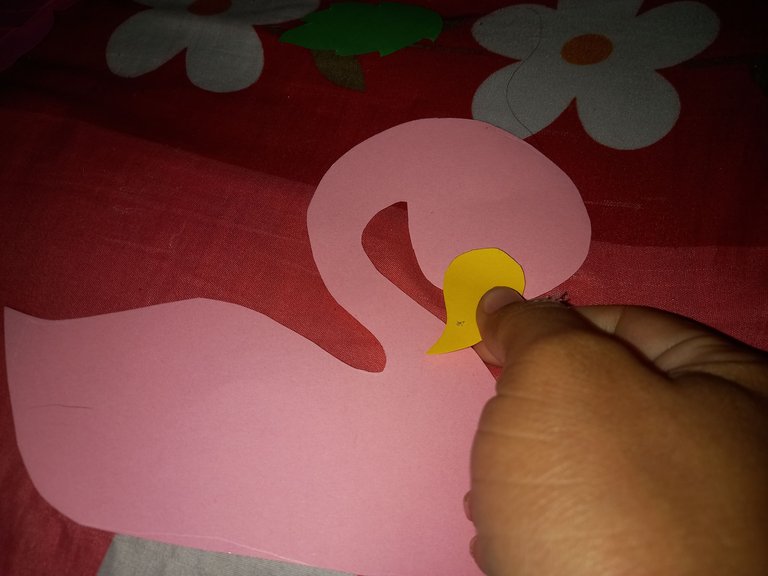 Pintamos la punta del pico con marcador negro y Seguidamente pintamos el ojo y la ceja, además le agregamos un poco de rubor 😊.
We paint the tip of the beak with black marker and then paint the eye and the eyebrow and add a little blush 😊.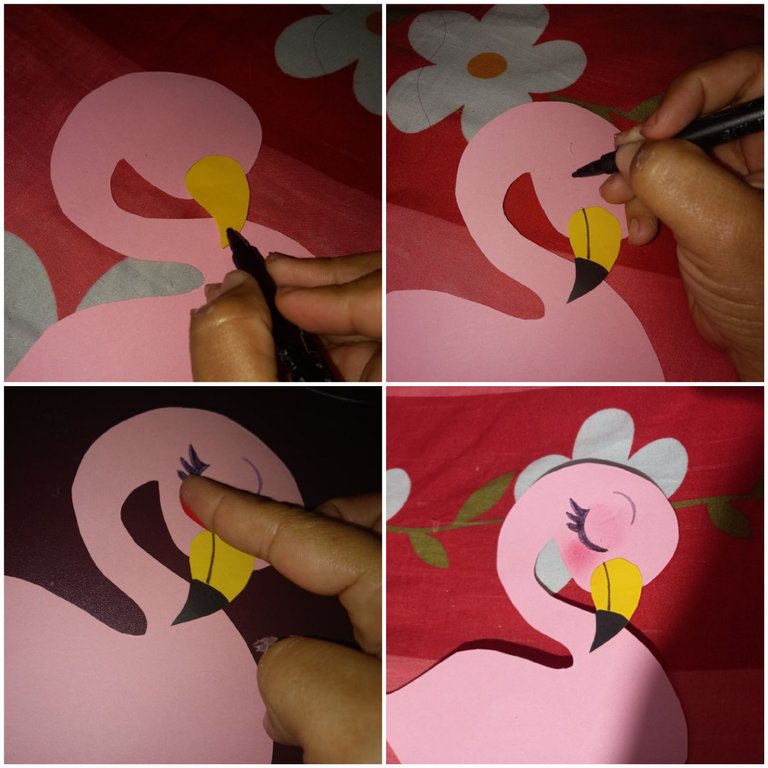 Después pegamos la corona sobre la cabeza del flamingo.
Then we glue the crown on the flamingo's head.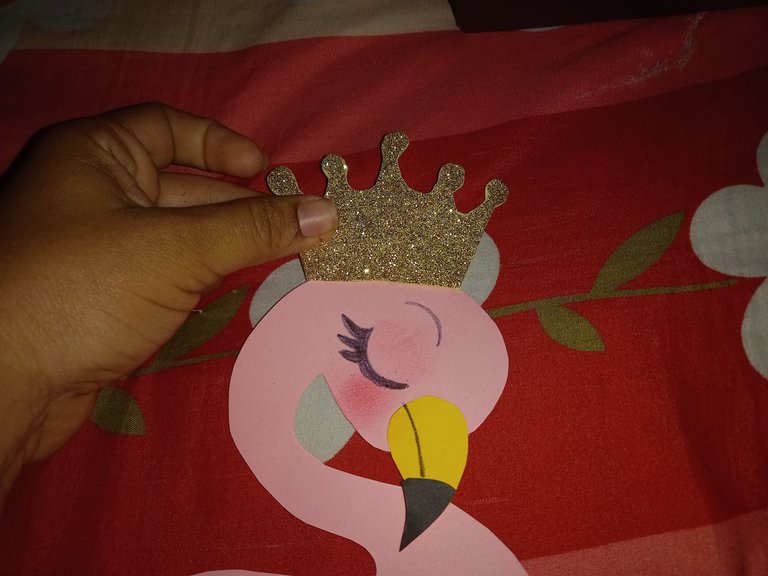 Luego unimos todos los pétalos, hasta armar la flor y hacemos un pistilo con goma Eva dorada para pegarlos en el centro de la flor.
Then we join all the petals together to form the flower and we make a pistil with golden Eva rubber to glue them in the center of the flower.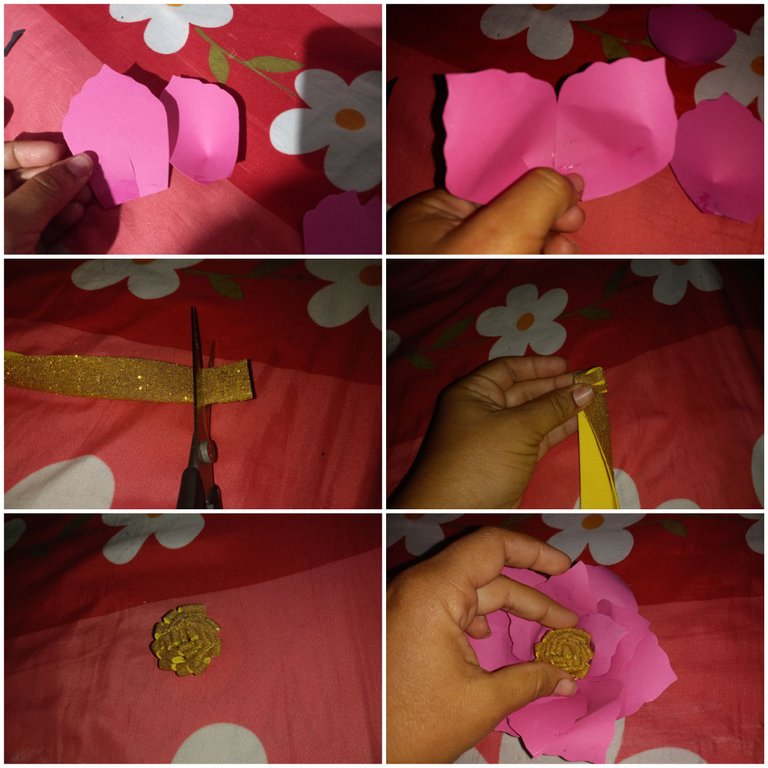 Una vez terminada la flor, pegamos la hojas y procedemos a la fijarla cerca de la cola del flamingo.
Once the flower is finished, we glue the leaves and proceed to fix it near the tail of the flamingo.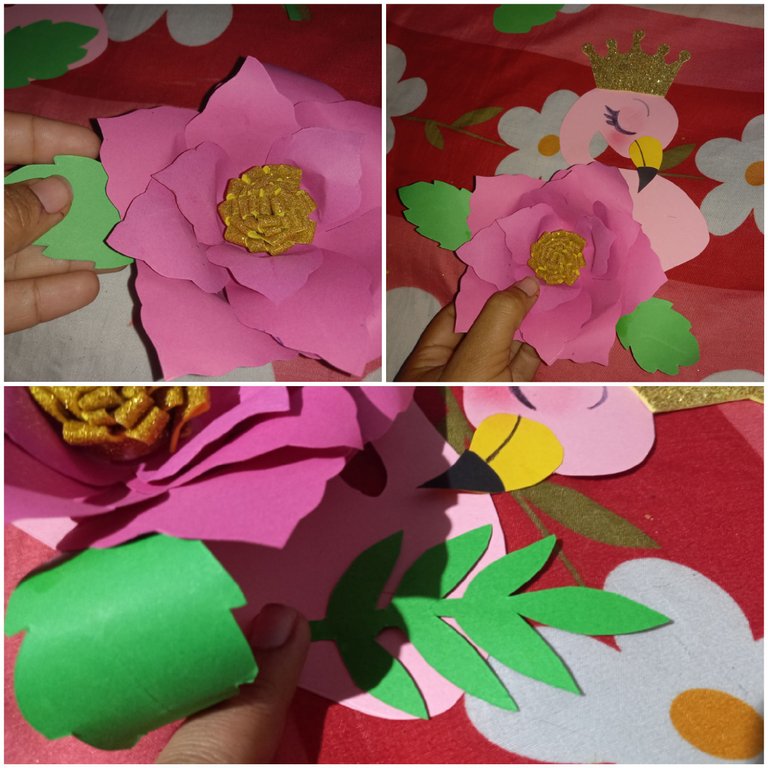 RESULTADO FINAL
FINAL RESULT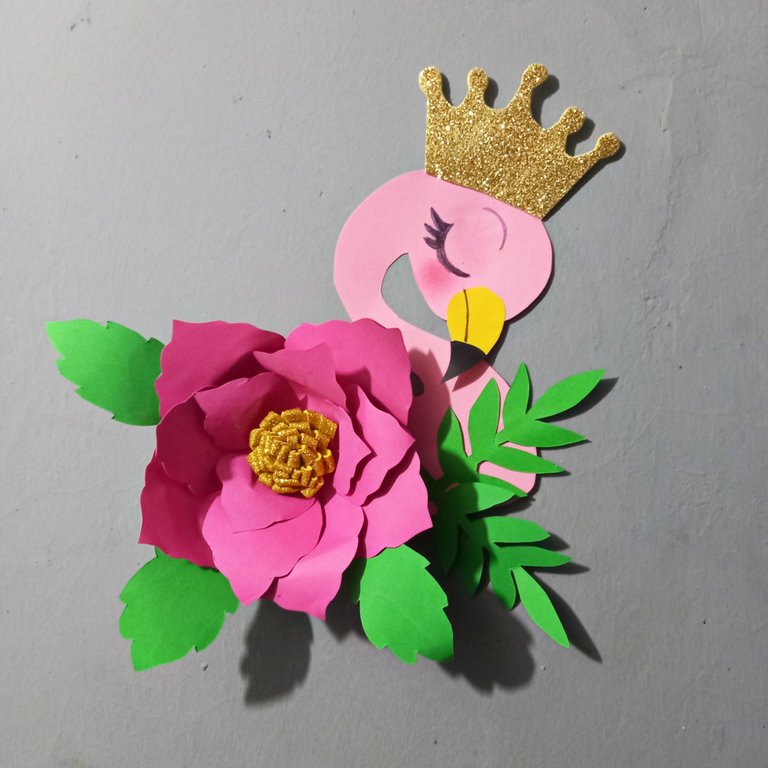 Gracias queridos amigos por visitar, espero les haya gustado éste proyecto y lo pongan en práctica.
DIOS LOS BENDIGA 🙏
Thank you dear friends for visiting, I hope you liked this project and put it into practice.
GOD BLESS THEM 🙏
---
---