Elektrownia Powiśle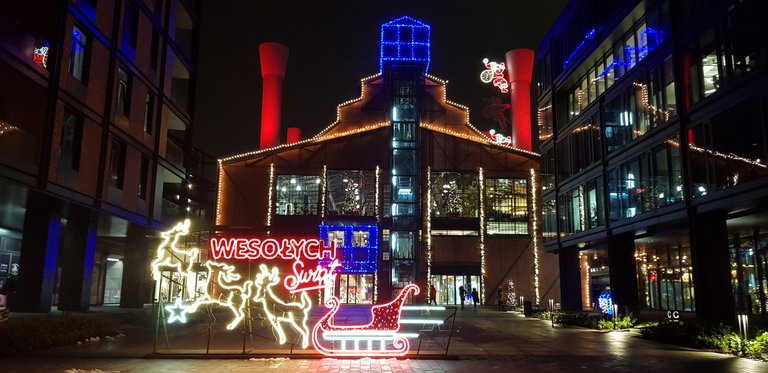 An industrial place, once a factory and now a cool mall. Elektrownia Powiśle, as the name suggests, is located in the Warsaw district of Powiśle. What I noticed right away were the numerous Christmas decorations. It's the end of January and they're still not taken off. They look beautiful, but how can you keep them? 😉
W Łodzi jest Manufaktura, a w Warszawie Elektrownia Powiśle. Miejsce industrialne, kiedyś fabryka, a teraz fajne centrum handlowe. Elektrownia Powiśle jak sama nazwa wskazuje mieści się w warszawskiej dzielnicy Powiśle. To, na co zwróciłam od razu uwagę to liczne ozdoby świąteczne. Mamy końcówkę stycznia a one nadal nie są zdjęte. Pięknie wyglądają, ale ile można je trzymać? 😉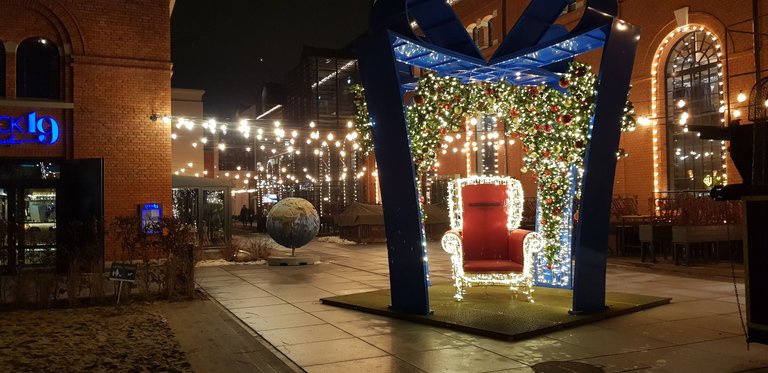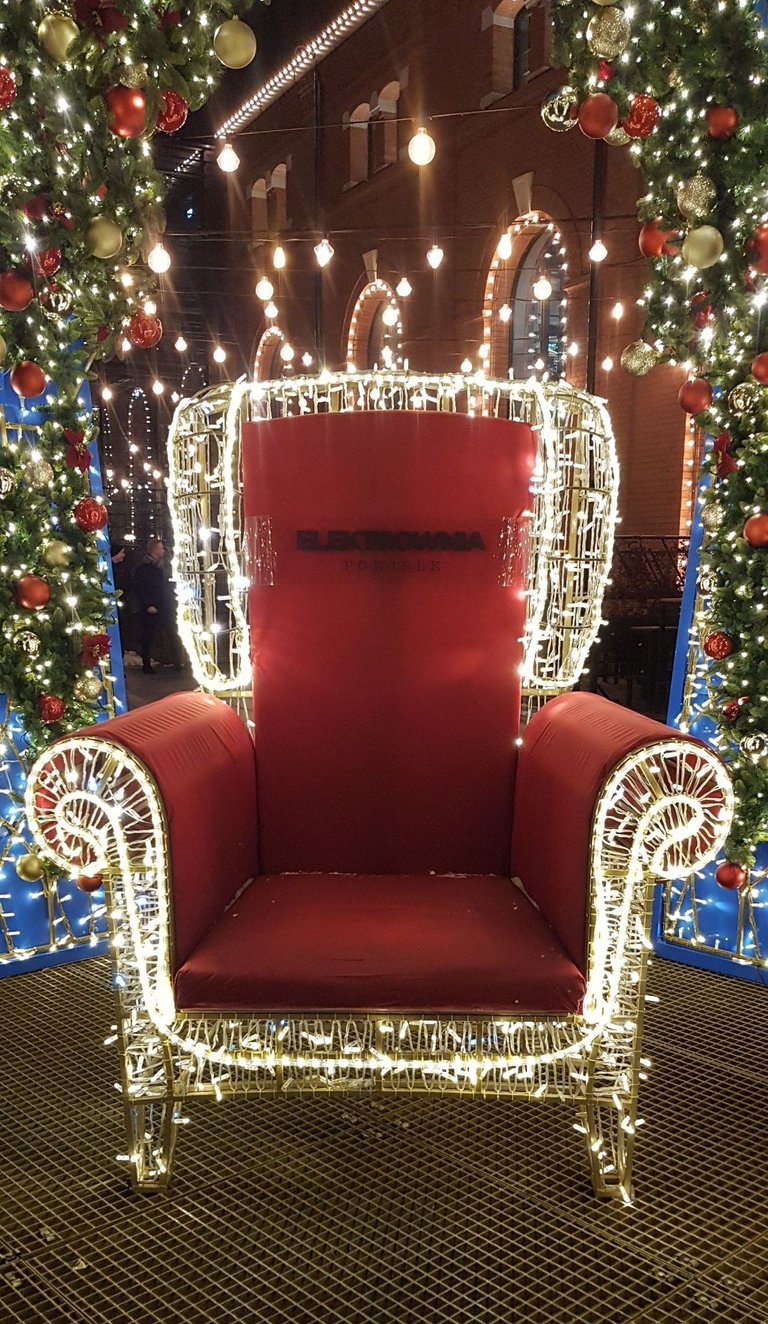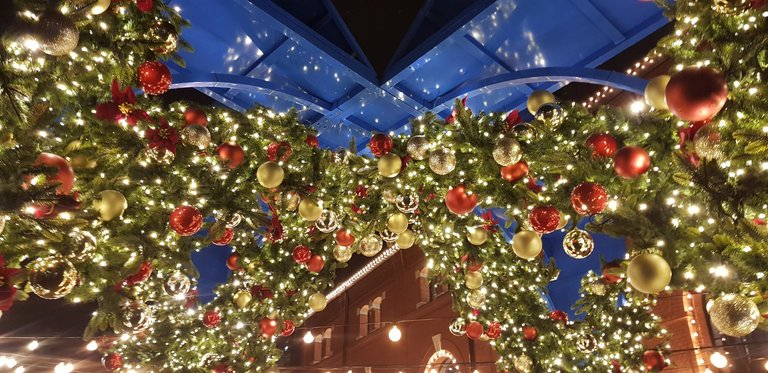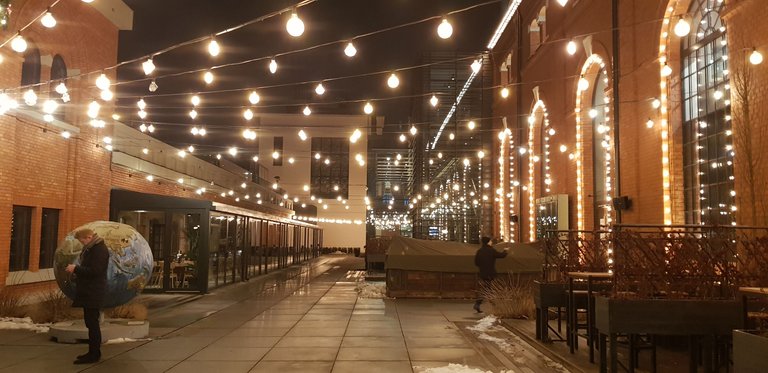 Elektrownia Powiśle was established in 1904. It was also called the Warsaw Power Plant and the Municipal Power Plant. In the photo below you can probably see some kind of machine from this power plant.
Elektrownia powstała w 1904 roku. Nazywano ją także Elektrownią Warszawską i Elektrownią Miejską. Na poniższym zdjęciu można zobaczyć prawdopodobnie jakąś maszynę pochodzącą z tej elektrowni.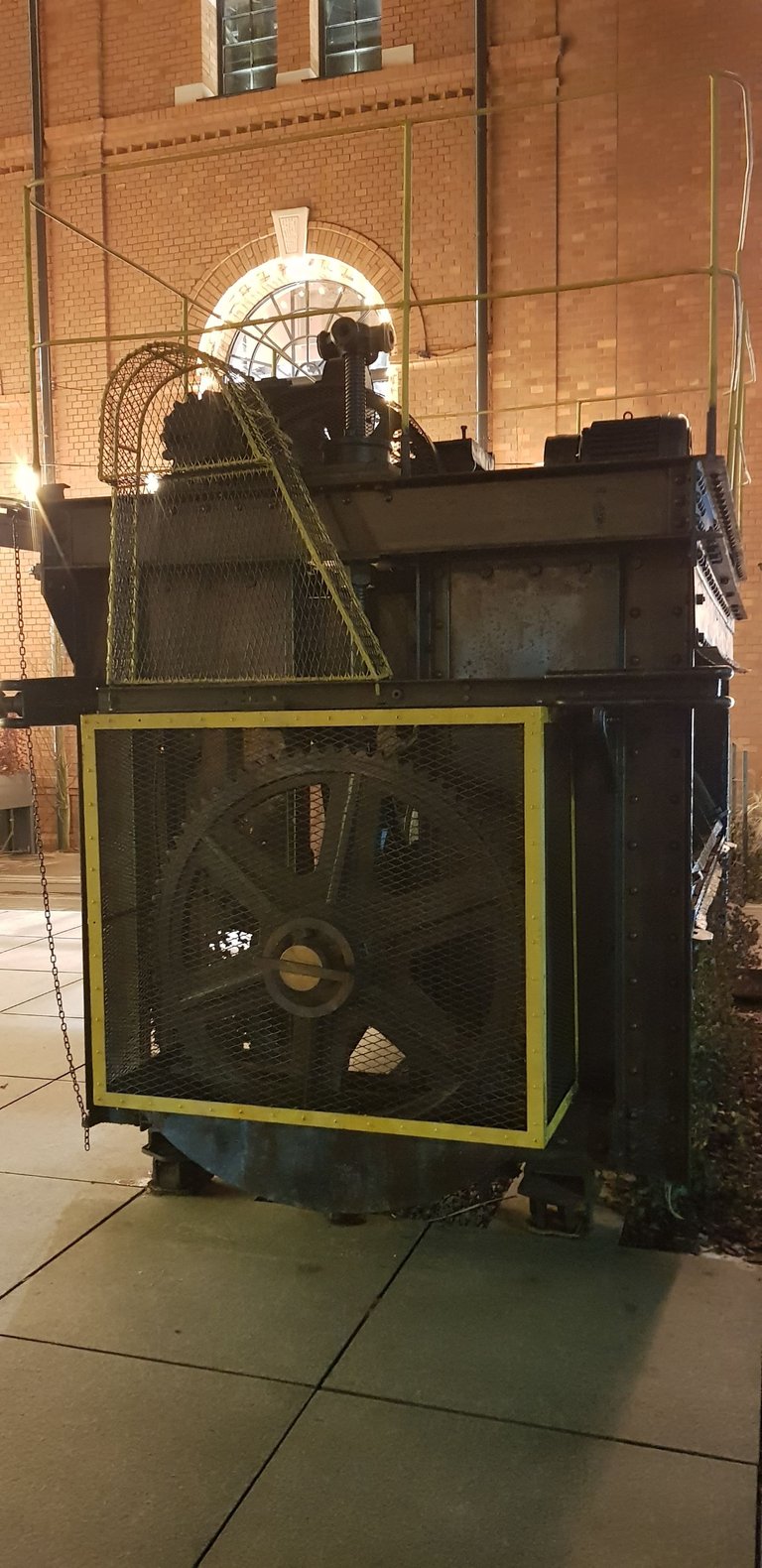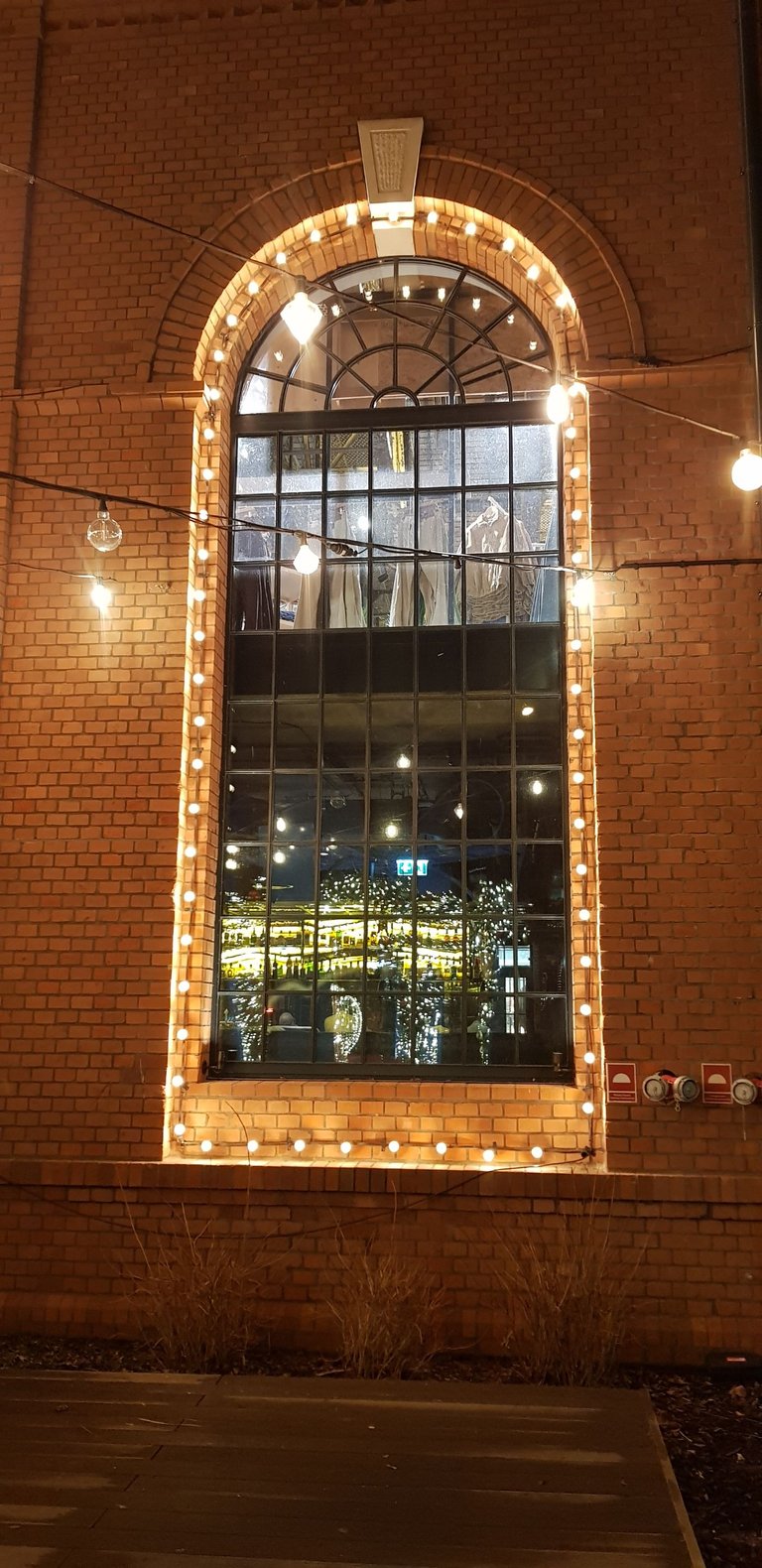 The red cube that covers the power plants is beautiful and elegant. Compared to popular concrete.
Piękna i elegancka jest ta czerwona kostka, która pokrywa elektrownie. W porównaniu do popularnego betonu.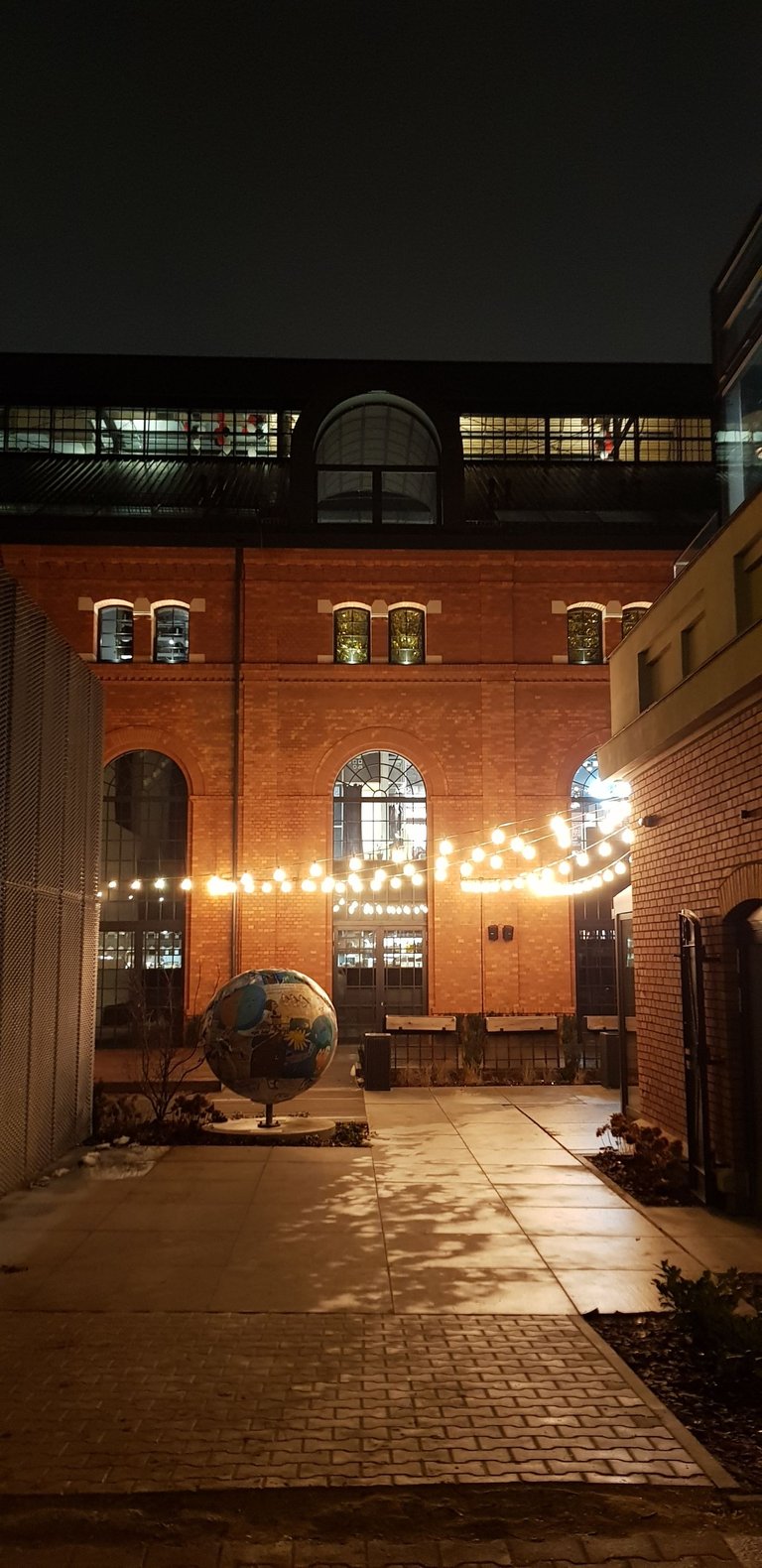 In the part of the power plant where the main entrance is located, the decorations on the chimney look nice - you can see there climbing Santas.
W tej części elektrowni, w której znajduje się wejście główne fajnie wyglądają dekoracje na kominie - można tam zobaczyć wspinających się mikołajów.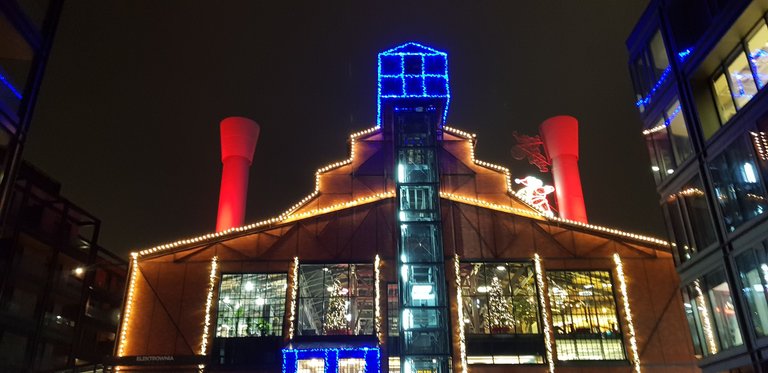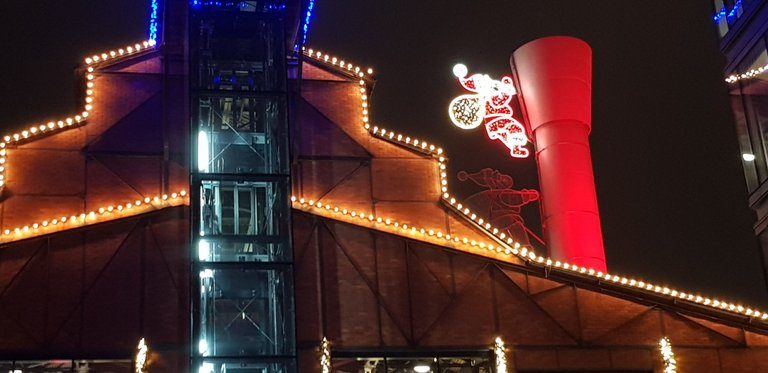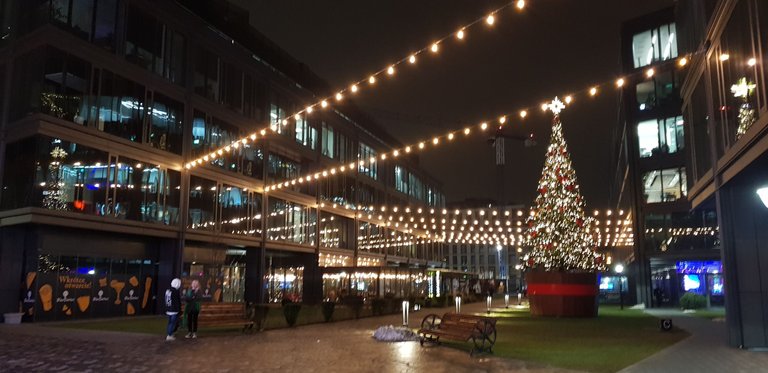 This is the interior of the Elektrownia Powiśle. It also makes a big impression. Beautifully decorated and lots of great shops. When I entered the store with various beautiful items - notebooks, bookmarks, pencils, pens, I was delighted with the assortment. If I had more money, I would buy most items from this store 😉
A to wnętrze Elektrowni Powiśle. Również robi duże wrażenie. Ślicznie przyozdobione i masa fajnych sklepów. Gdy weszłam do sklepu z różnymi pięknymi przedmiotami - zeszytami, zakładkami do książek, ołówkami, długopisami byłam zachwycona asortymentem. Jakbym miała większe fundusze wykupiłabym chyba 3/4 asortymentu z tego sklepu 😉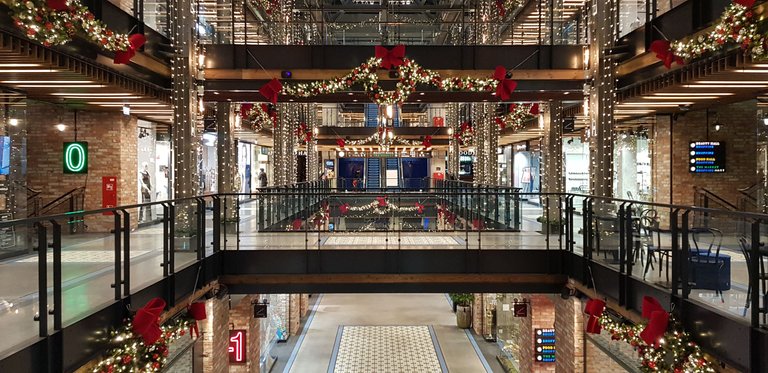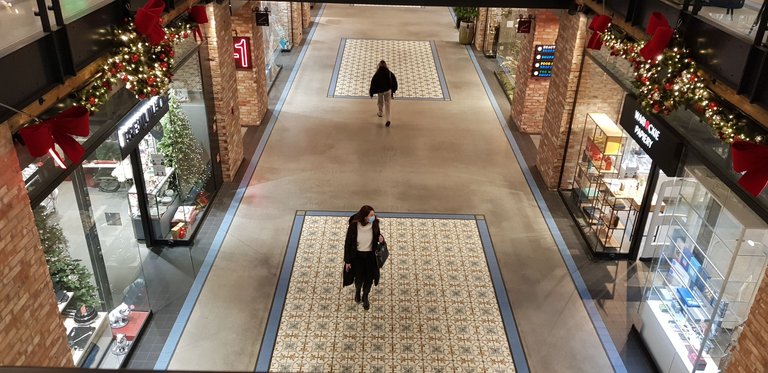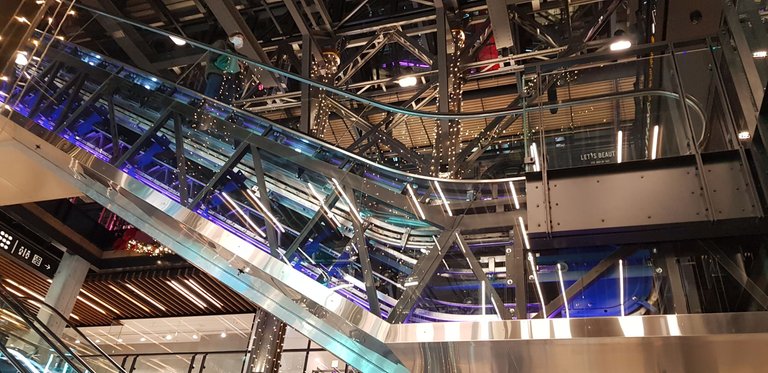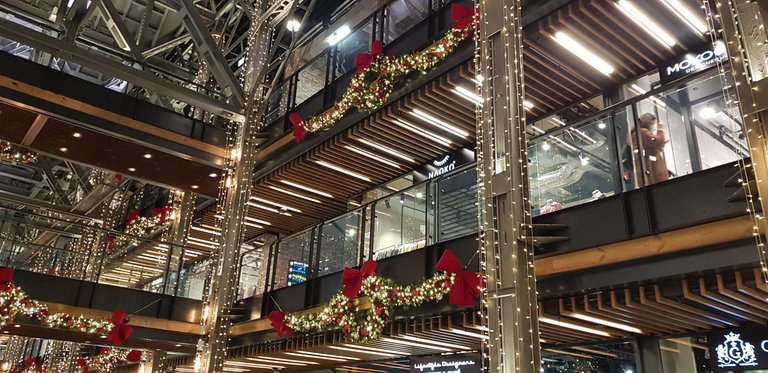 I like very much when the stores take care of animals. There were two water bowls for pets at the entrance to the power plant.
Bardzo lubię, gdy w sklepach dba się o zwierzęta. Przy wejściu do elektrowni znajdowały się dwie miski z wodą dla zwierzaków.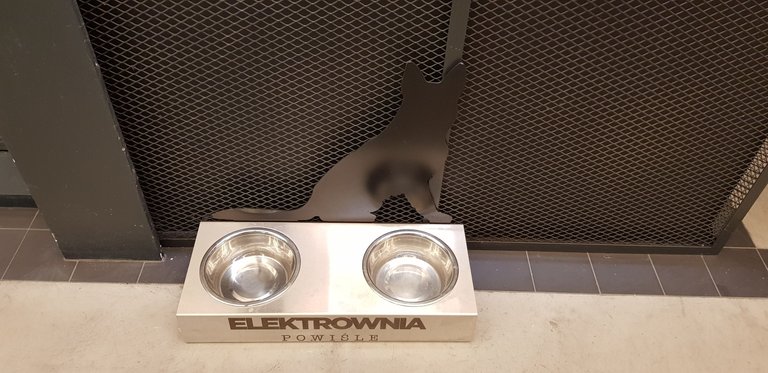 ---
---