Extraordinary sunset behind the clouds in Falassarna on the island of Crete / Zachód słońca za chmurami w Falasarnie na Krecie
I spent a wonderful day in Falasarna, mainly swimming in the turquoise sea and jumping through the waves, and it was beautifully complemented by admiring the sunset. It wasn't a typical sunset, because there were clouds in the sky and most of it was covered.
W Falasarnie spędziłam cudowny dzień, przede wszystkim na pływaniu w turkusowym morzu i skakaniu przez fale, a pięknym jego dopełnieniem było podziwianie zachodu słońca. Nie był to typowy zachód słońca, ponieważ na niebie kłębiły się chmury i większa jego część była zakryta.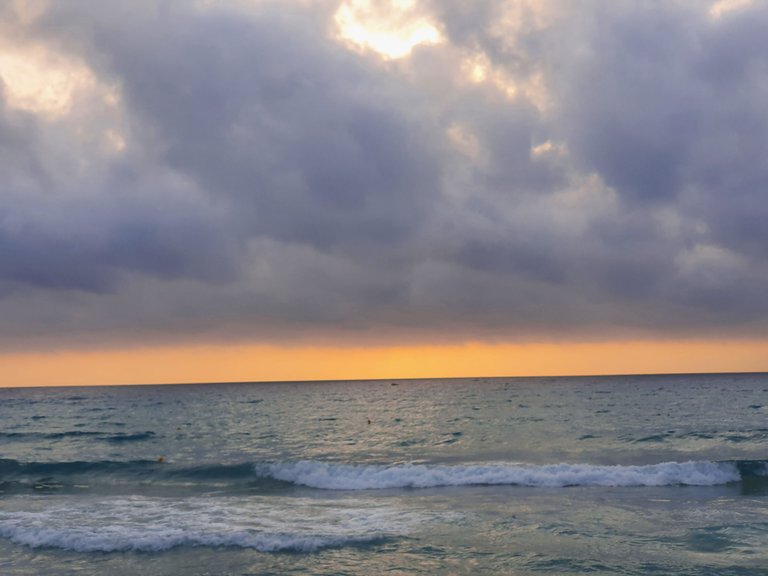 But even with such a cloudy sky, the sunset in Falasarna was extraordinary. A strong orange band of sky contrasted nicely with the turquoise color of the water. The clouds looked spectacular at times. They were big and fluffy.
Ale nawet przy tak pochmurnym niebie zachód słońca w Falasarnie był niezwykły. Mocno pomarańczowy pas nieba fajnie kontrastował z turkusowym kolorem wody. Do tego chmury momentami wyglądały spektakularnie. Były duże i puchate.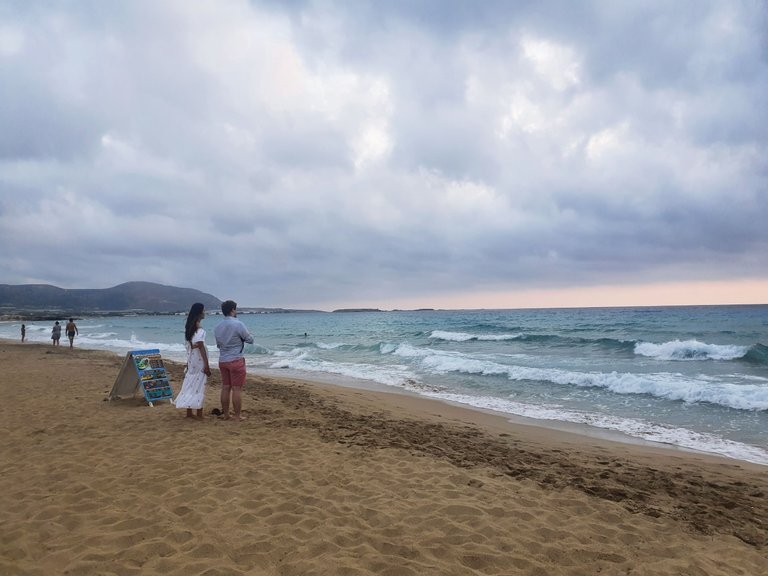 I wasn't the only one who watched the setting sun in awe. I saw many people, including couples, who stood on the sand and marveled at what they saw in front of them. For me, sunsets are always a great experience, especially when the sun is above the water. More than once I showed you sunsets by the river or by the sea. In such an environment, they seem most magical to me.
Nie tylko ja przyglądałam się z zachwytem zachodzącemu słońcu. Widziałam wiele osób, w tym pary, które stały na piasku i zachwycały się tym co widzą przed sobą. Dla mnie zachody słońca są zawsze dużym przeżyciem, szczególnie, gdy słońce góruje nad wodą. Nie raz pokazywałam Wam zachody słońca nad rzeką, albo nad morzem. W takim otoczeniu wydają mi się najbardziej magiczne.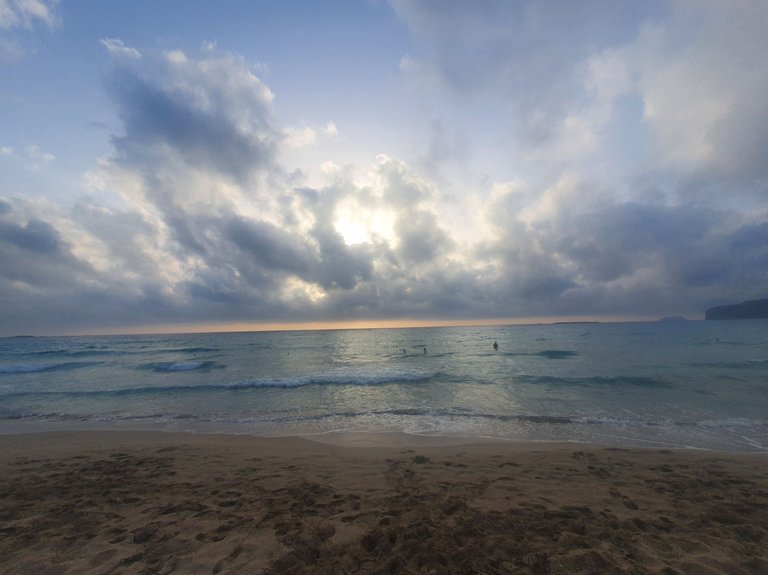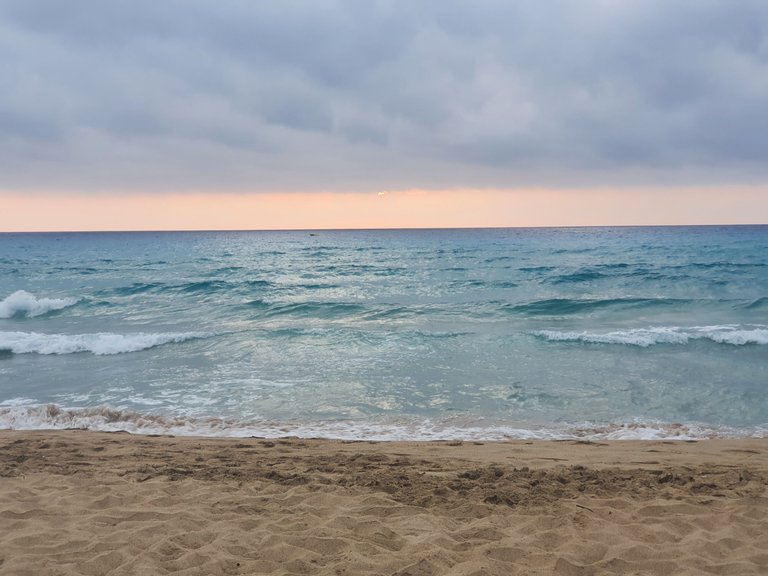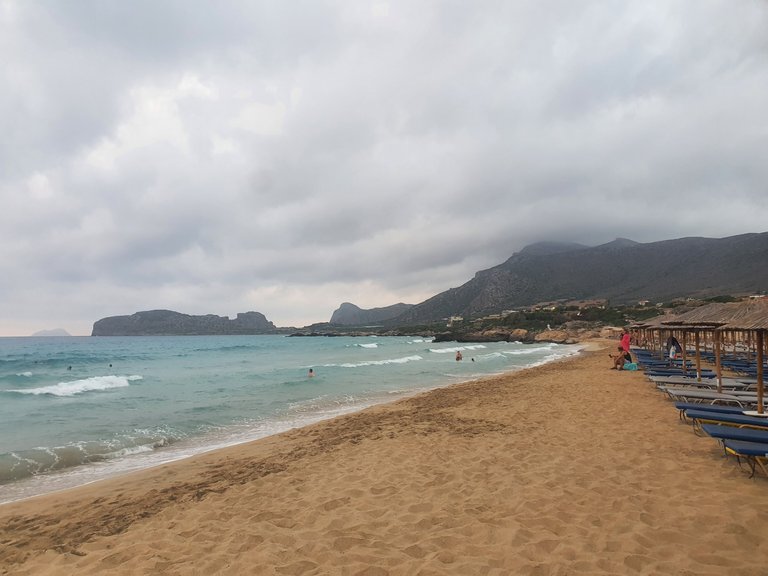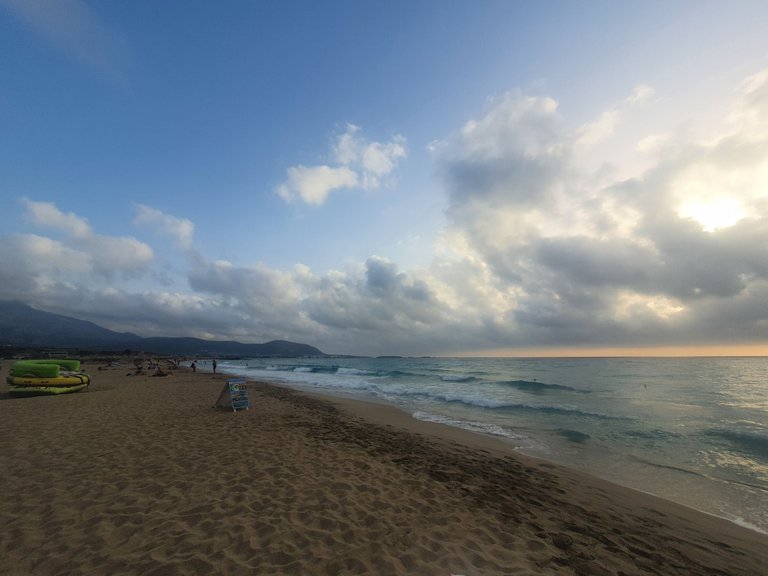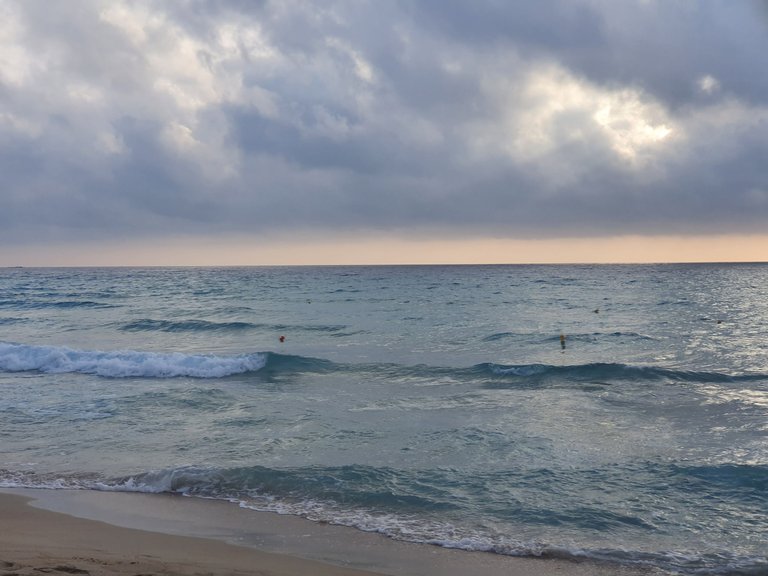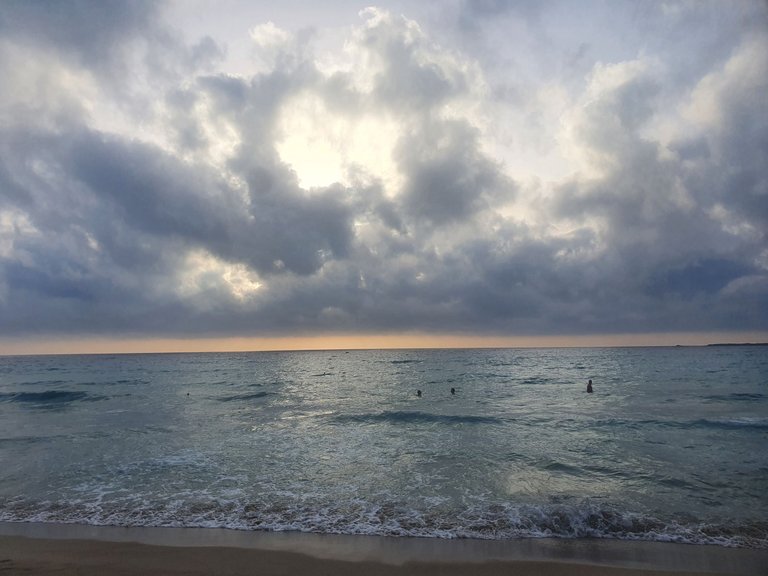 ---
---