Goats encountered on the way to the Balos lagoon on the island of Crete / Kozy spotkane w drodze do laguny Balos
The road to the Balos lagoon, one of the most beautiful places in Crete, was difficult to drive because you had to go up a high mountain. You could drive very slowly, you had to watch out for stones on the road, and you had to pass other cars. The roads were very narrow and on one side you could see the slope of the mountain, and on the other, the abyss.
Droga do laguny Balos, jednego z najładniejszych miejsc na Krecie była trudna do pokonania bo trzeba było wjechać na wysoką górę. Można było jechać bardzo wolno, trzeba było uważać na znajdujące się na drodze kamienie, a także mijać się z innymi samochodami. Przy czym drogi były bardzo wąskie i z jednej strony widać było zbocze góry, a z drugiej przepaść.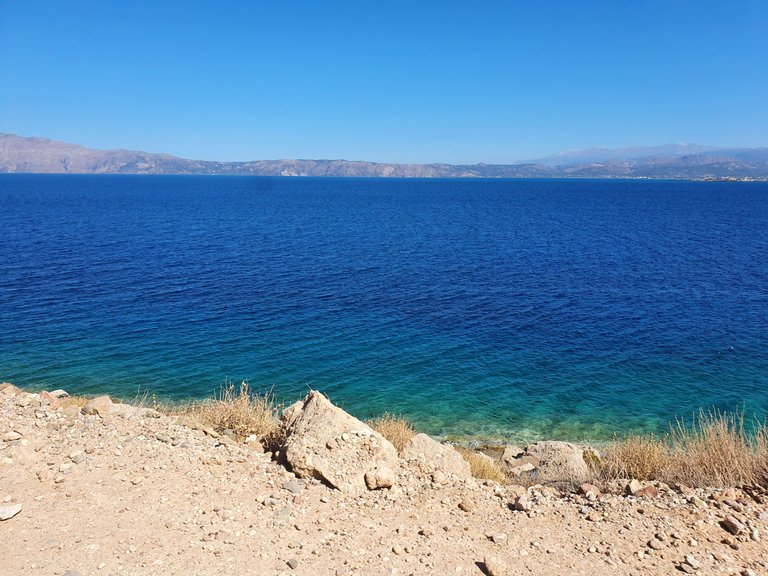 At one point, I noticed a black goat standing by the railing. The goat stood on the stones and did not care that there was an abbys right behind it. I decided to stop and take a picture of her. The goat immediately started walking towards me.
W pewnym momencie zauważyłam czarną kozę stojącą przy barierce. Koza stała na kamieniach i nie przejmowała się tym, że tuż za nią znajduje się urwisko. Postanowiłam się zatrzymać i zrobić jej zdjęcie. Koza momentalnie zaczęła iść w moim kierunku.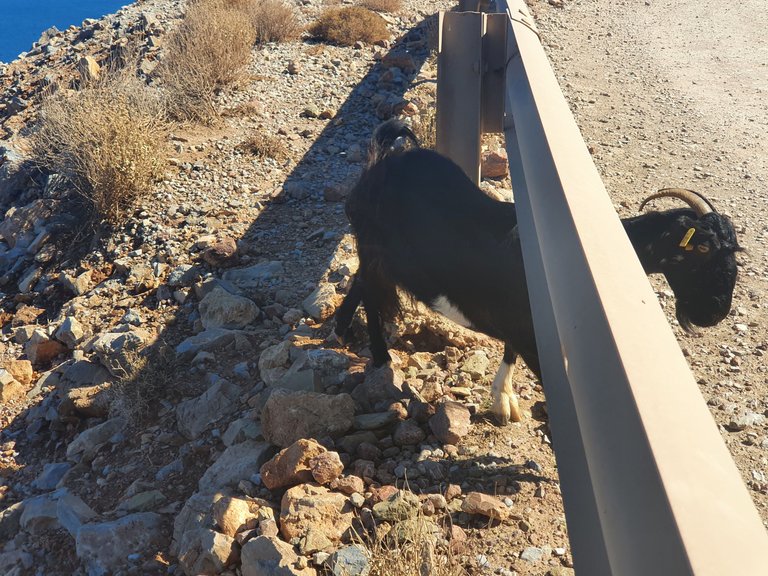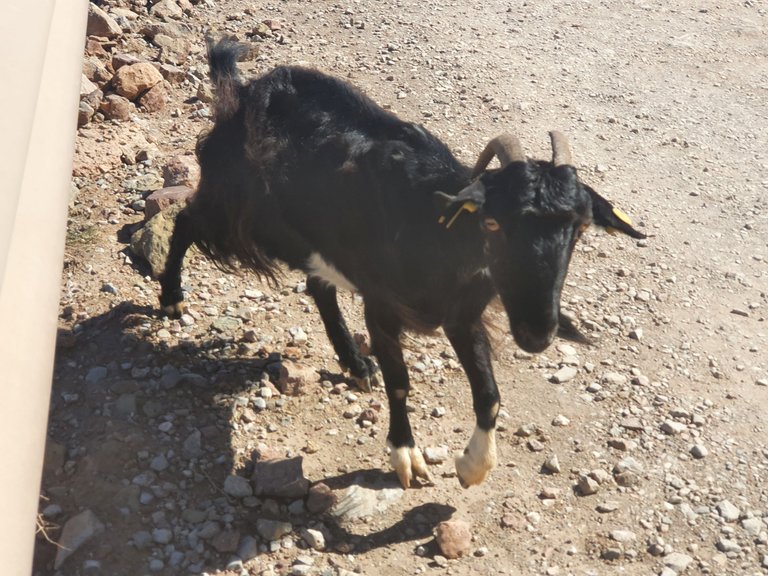 At that moment, I felt it was time to get back to the car as soon as possible. This goat is a wild animal after all. It was not known how she would behave towards me. She was probably hoping for a treat.
W tym momencie poczułam, że pora jak najszybciej wracać do samochodu. W końcu taka koza to dzikie zwierzę. Nie wiadomo było, jakby się wobec mnie zachowała. Pewnie liczyła na jakiegoś smakołyka.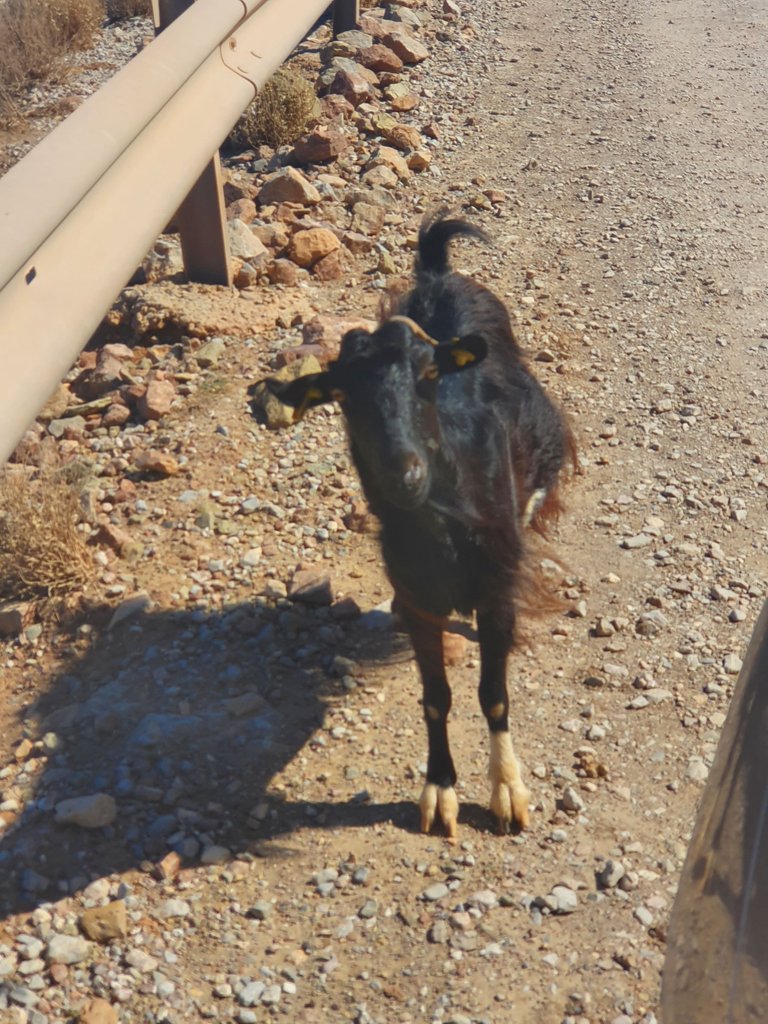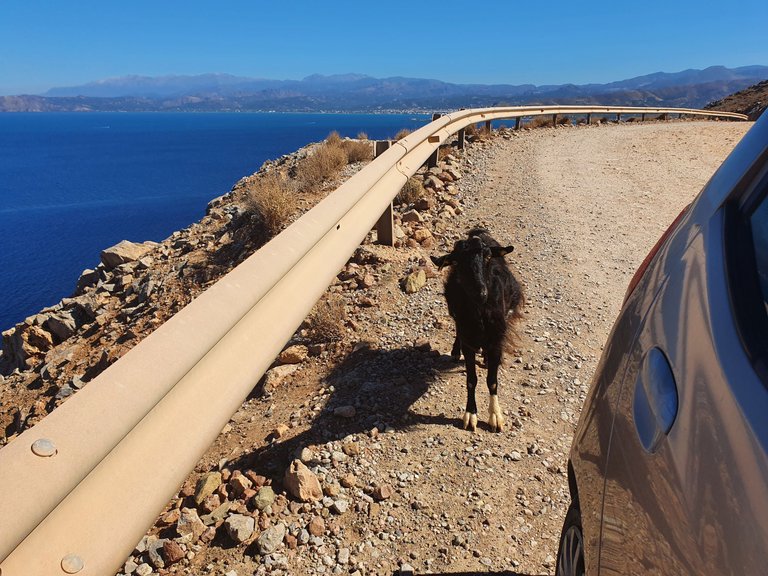 A few meters away, I noticed another goat. This time white.
Kilka metrów dalej zauważyłam drugą kozę. Tym razem białą.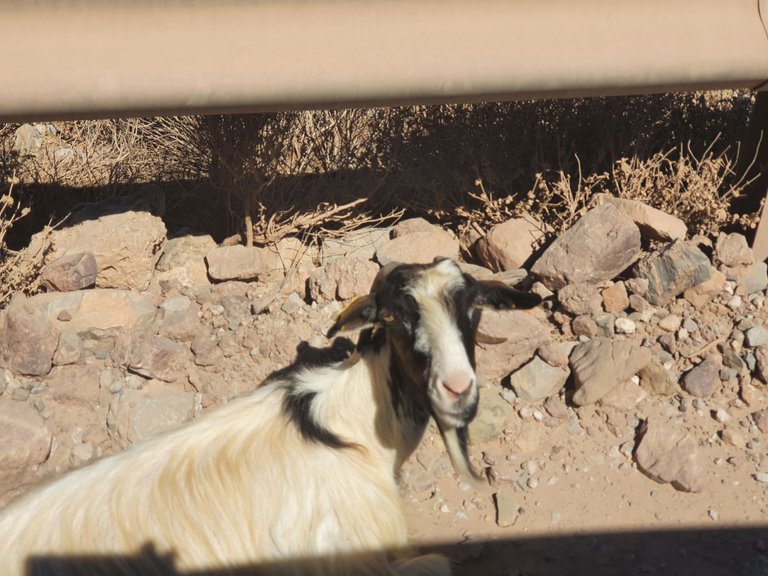 The other goat was lying quietly by the road. She looked at me for a moment, then turned her attention to the area.
Druga koza spokojnie leżała przy drodze. Spojrzała na mnie przez moment, po czym zajęła się obserwowaniem okolicy.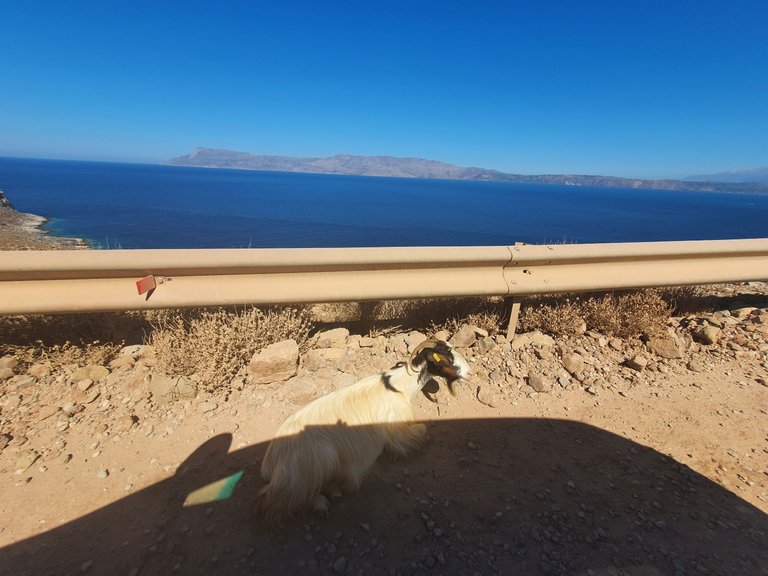 ---
---