Homemade lasagne with minced meat, tomato and béchamel sauce / Domowa lazania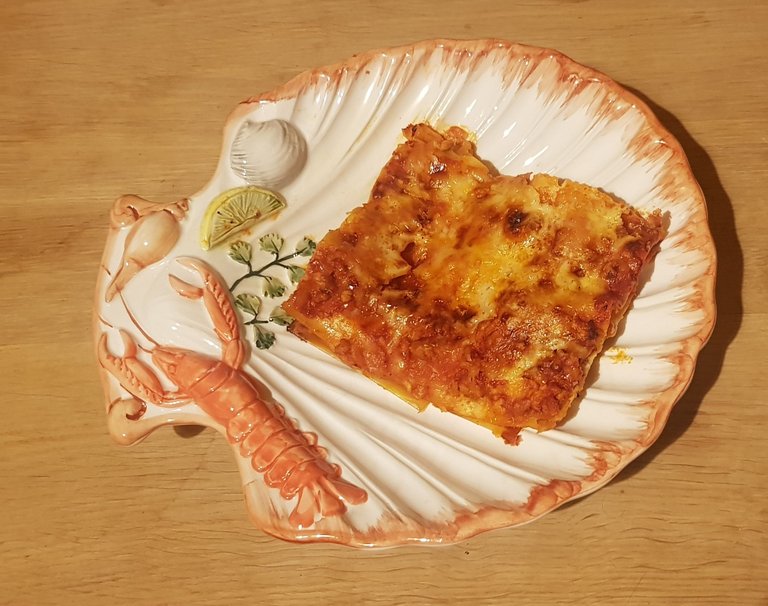 Holidays in Greece are over and I'm back to home cooking. Today I wanted a dish from Mediterranean and Italian cuisine and I made lasagna. In the classic version, but also partly in my own way, the way I like it the most.
Wakacje w Grecji się skończyły i wróciłam do domowego gotowania. Dzisiaj miałam ochotę na potrawę z kuchni śródziemnomorskiej, włoskiej i zrobiłam lazanię. W klasycznej wersji, ale też częściowo po swojemu, tak jak najbardziej lubię.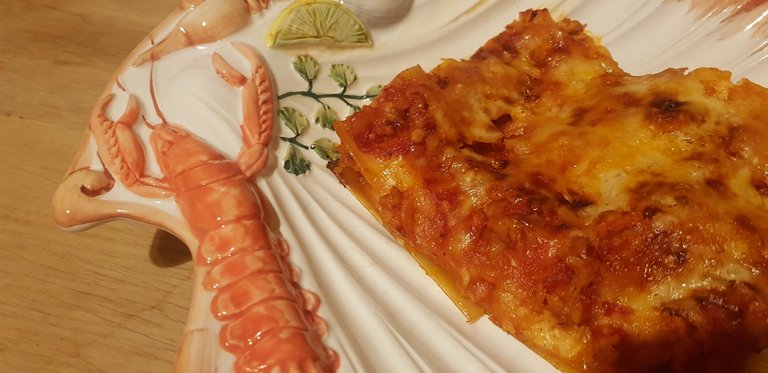 Ingredients:
pasta for lasagne
minced meat
tomato passata
onion
oregano
Edam cheese
for béchamel sauce:
butter
flour
milk
nutmeg
pepper and salt
Składniki:
makaron do lazanii
mięso mielone
passata pomidorowa
cebula
oregano
ser Edam
na sos beszamelowy:
masło
mąka
mleko
gałka muszkatołowa
pieprz i sól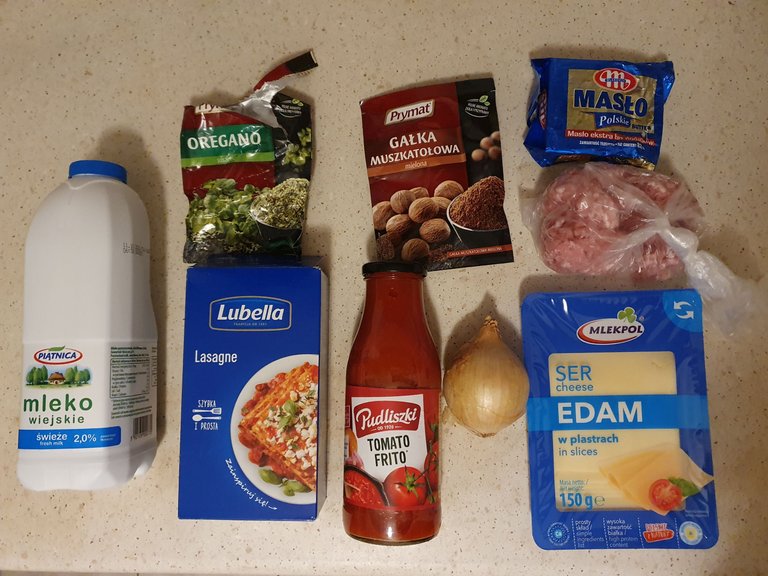 First, I fried the diced onion and when it turned a little brown, I added minced meat to it.
Najpierw podsmażyłam cebulkę pokrojoną w kostkę i gdy trochę się zarumieniła dodałam do niej mięso mielone.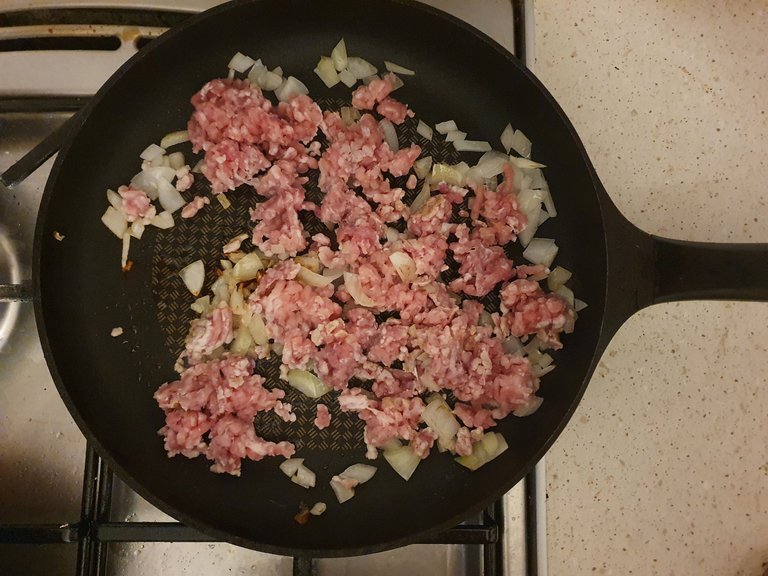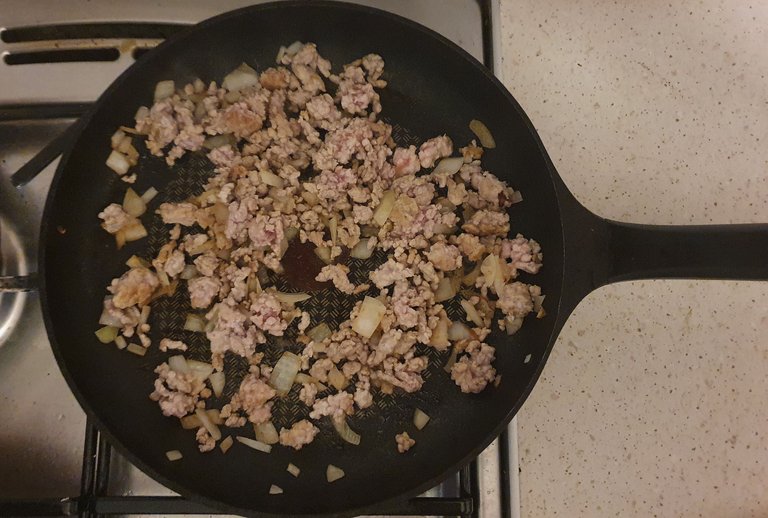 When the minced meat and onion are fried enough, I put the tomato passata into the pan. I mixed the ingredients and fry them together for a few more minutes over low heat. Meanwhile, I also added a lot of oregano to the meat and tomato mixture.
Gdy mięso mielone i cebulka wystarczająco się usmażyły wlałam na patelnię passatę pomidorową. Wymieszałam składniki i smażyłam je razem jeszcze przez kilka minut na małym ogniu. W międzyczasie dodałam też do mięsno-pomidorowej mieszanki sporo oregano.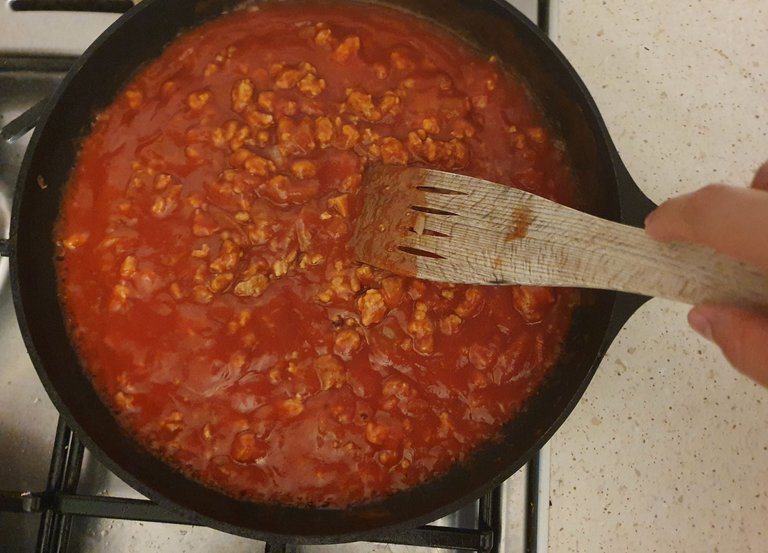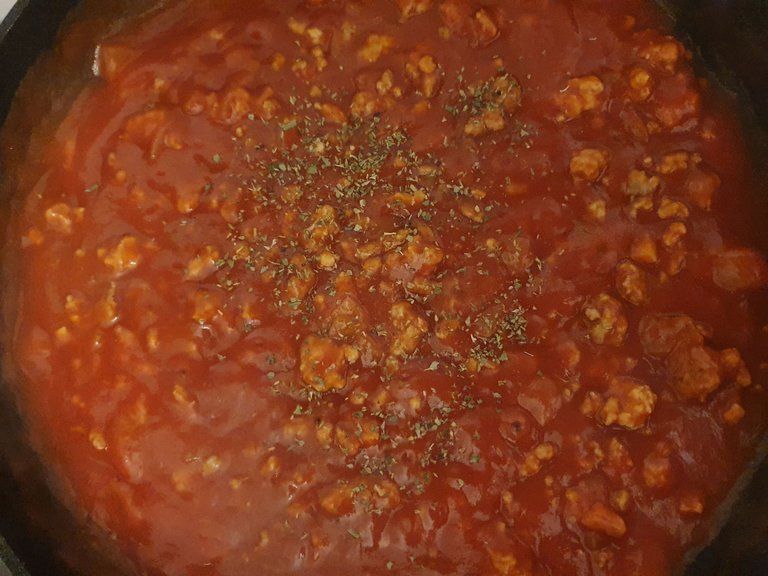 Making Béchamel Sauce
Then I started making the Béchamel sauce. I very rarely make it, only for such baked pasta dishes. I did not stick to any specific amounts of added ingredients, I did it more or less. First, I melted some butter in a pot and then added a few teaspoons of flour. I mixed both ingredients, then added milk, half the bottle. Finally, I added a little nutmeg, pepper and salt. By the end the sauce had turned a little thick and was ready.
Robienie sosu beszamelowego
Następnie zabrałam się za robienie sosu beszamelowego. Bardzo rzadko go robię, tylko do takich zapiekanych dań z makaronami. Nie trzymałam się jakichś szczególnych ilości dodawanych składników, robiłam to na oko. Najpierw roztopiłam w garnku trochę masła, a następnie dodałam kilka łyżeczek mąki. Wymieszałam oba składniki, po czym dodałam mleko, połowę butelki. Na koniec dodałam jeszcze trochę gałki muszkatołowej oraz pieprz i sól. Pod koniec sos zrobił się lekko gęsty i był gotowy.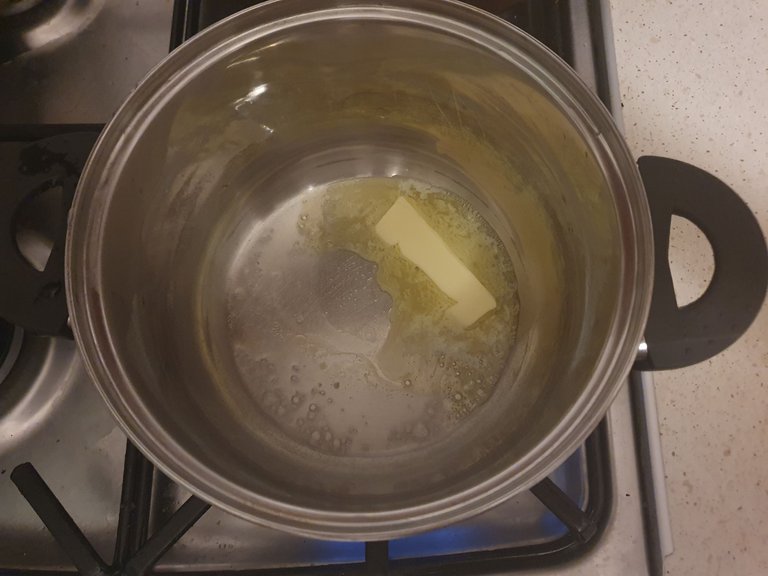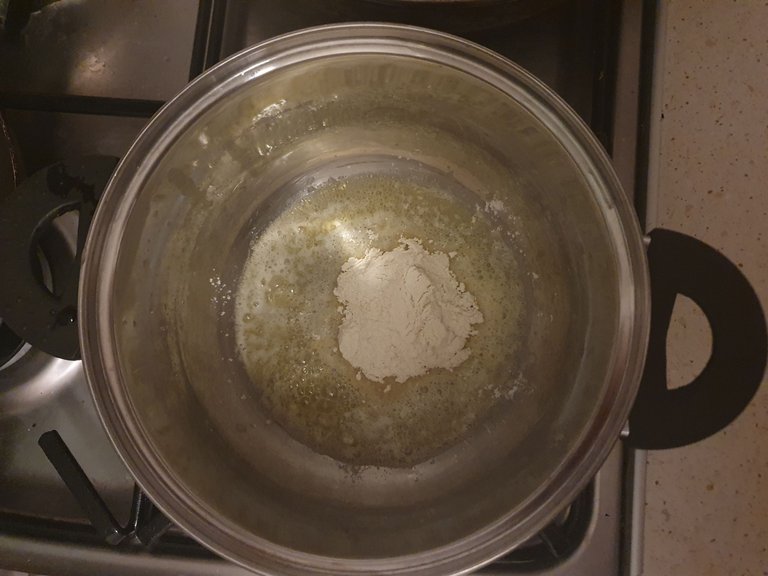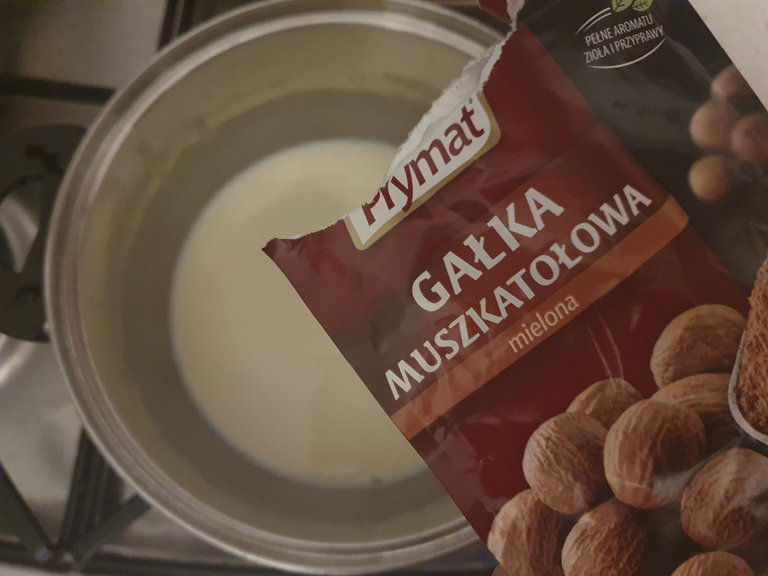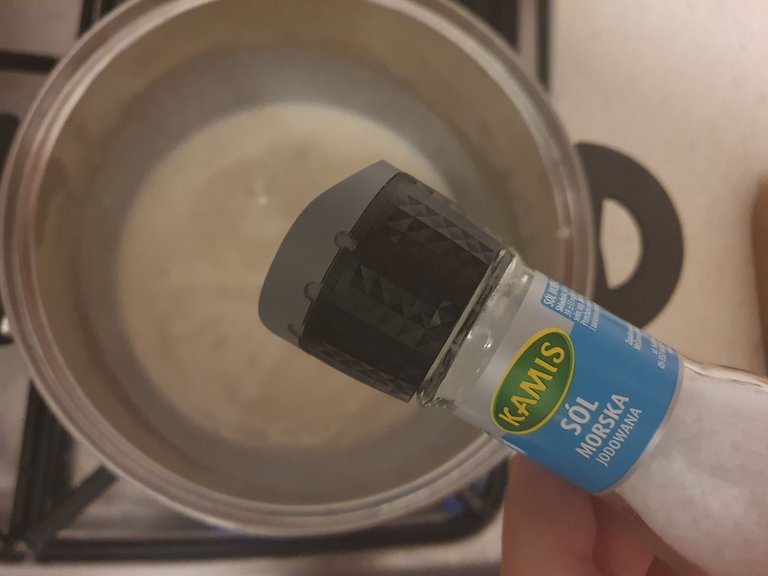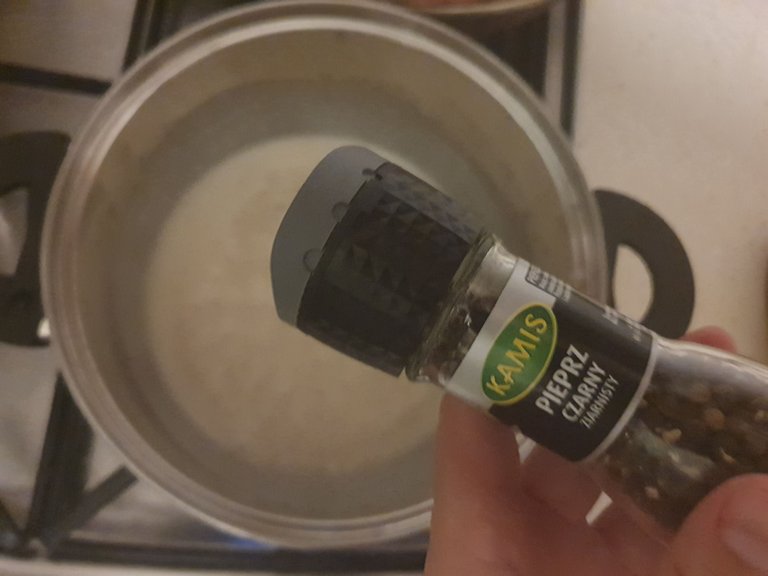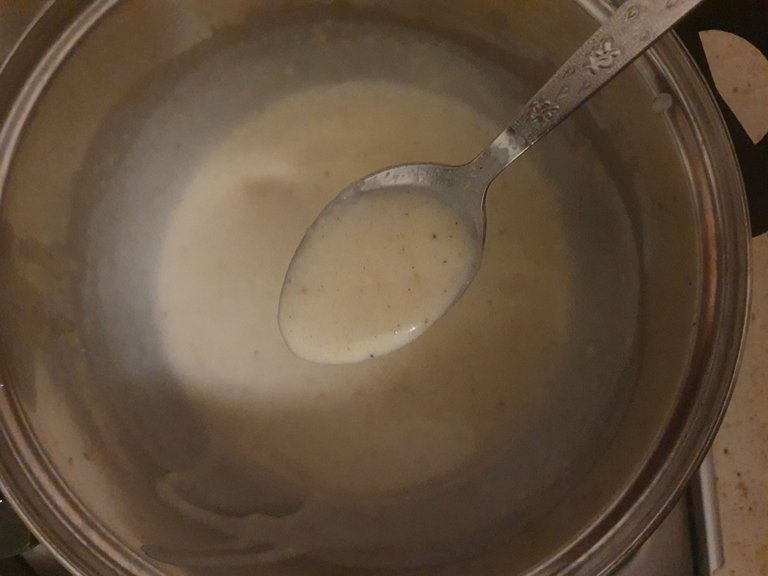 My favorite part of making this dish - laying lasagna layers 😊
I really like this moment when I can put individual layers of lasagne on top of each other. At the bottom of the heat-resistant cookware, I put pieces of lasagne npasta. Some people think it's worth putting it in hot water for a while and I think they're right. I didn't do it this time and the pasta was a bit hard. Put the meat and tomato layer on top of the pasta, and the béchamel sauce on top. We make several such layers. I did three layers.
Moja ulubiona część robienia tej potrawy - układanie warstw lazanii 😊
Bardzo lubię ten moment, gdy mogę układać na siebie poszczególne warstwy lazanii. Na dole naczynia żaroodpornego położyłam kawałki makaronu do lazanii. Niektórzy uważają, że warto go wcześniej włożyć na chwile do gorącej wody i myślę, ze mają rację. Ja tym razem tego nie zrobiłam i makaron był trochę twardawy. Na makaron kładziemy mięsno-pomidorową warstwę, a na nią sos beszamelowy. Takich warstw robimy kilka. Ja zrobiłam trzy warstwy.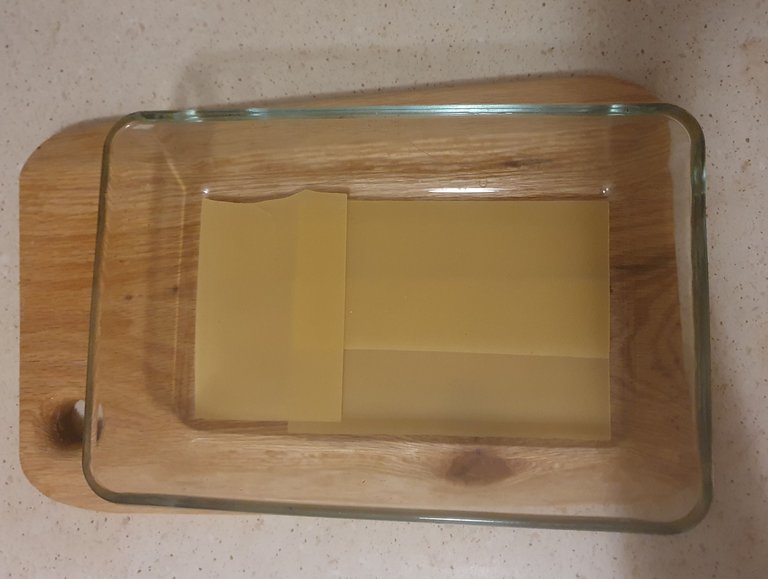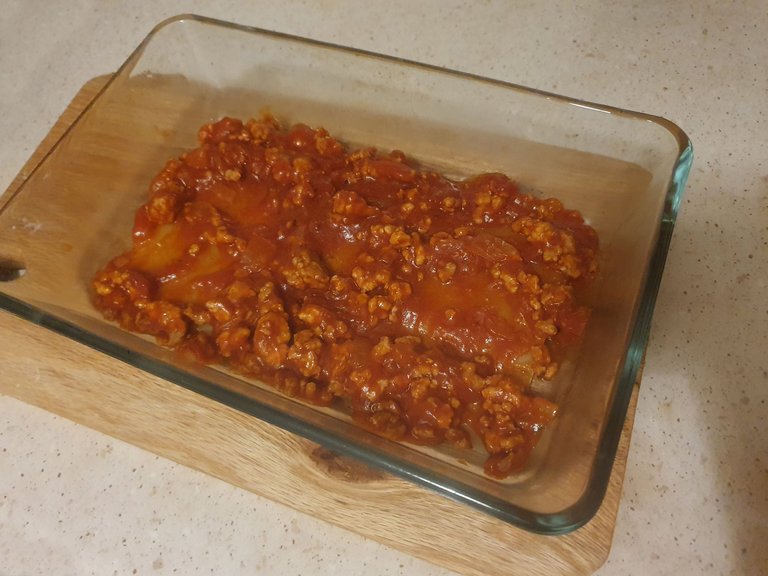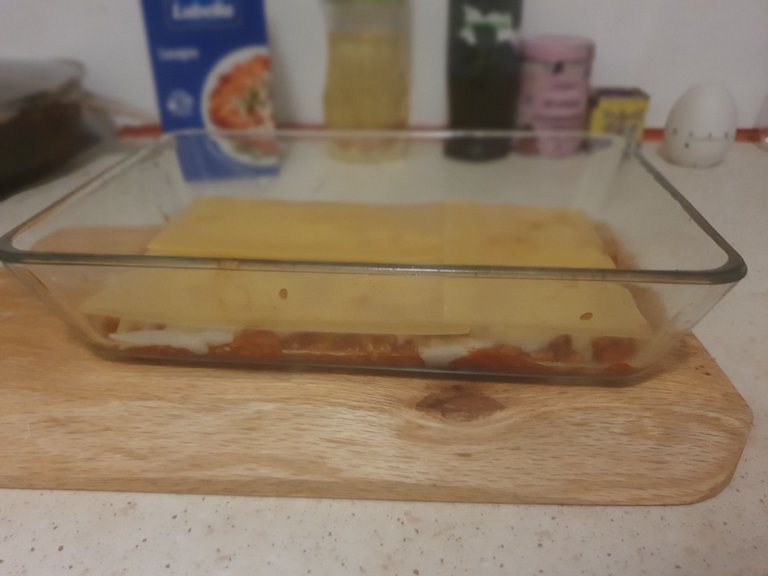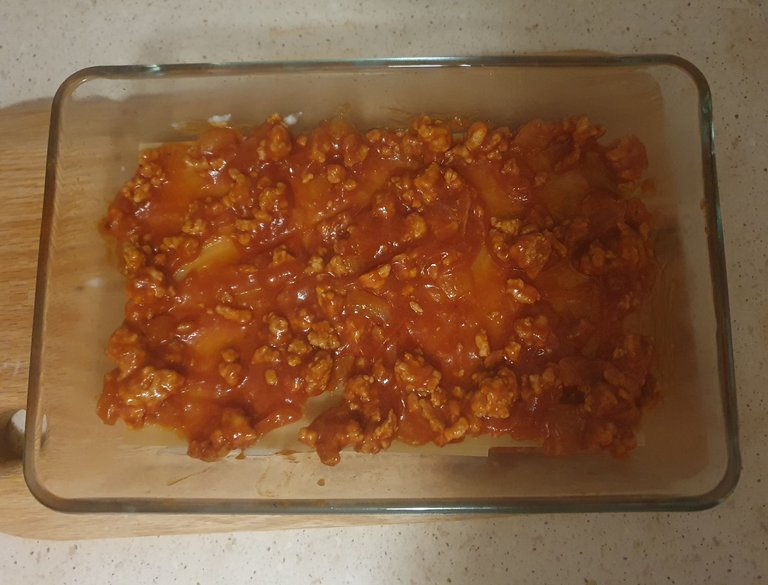 I sprinkled lasagne with grated Edam cheese on top. Then I put it in an oven preheated to 180 degrees for half an hour.
Na wierzchu posypałam lazanię startym serem Edam. Następnie włożyłam ją do piekarnika nagrzanego do 180 stopni, na pół godziny.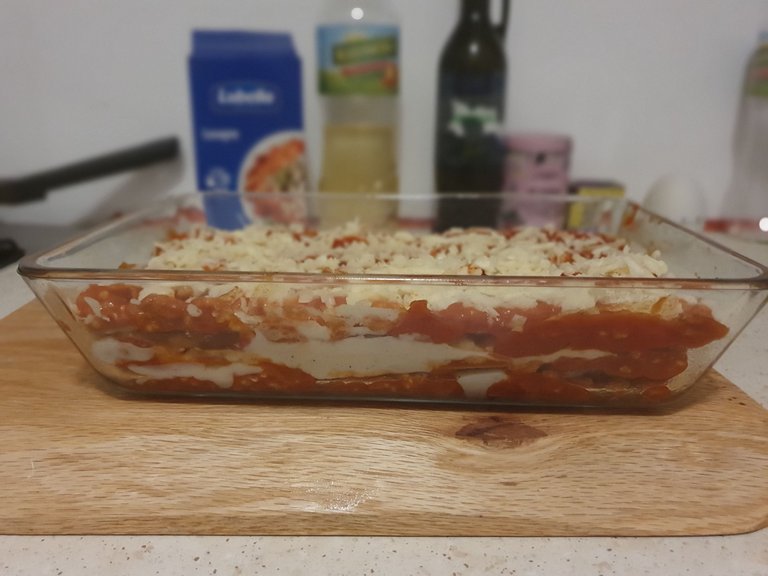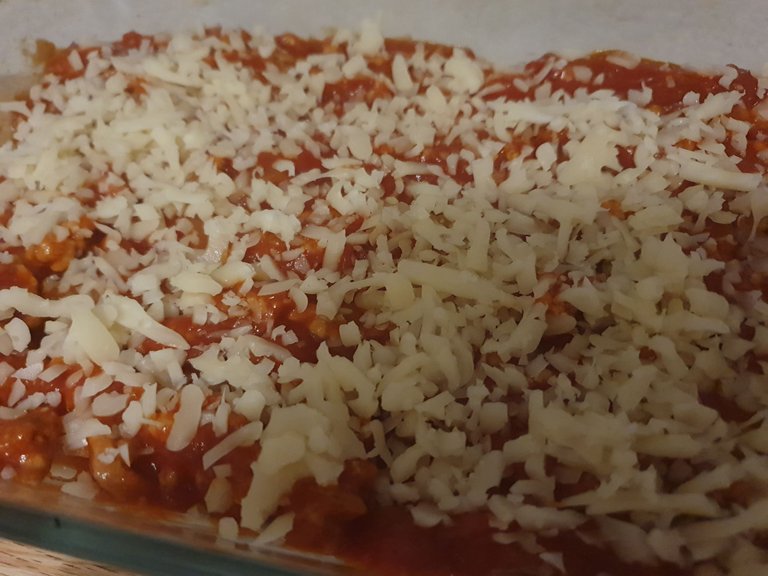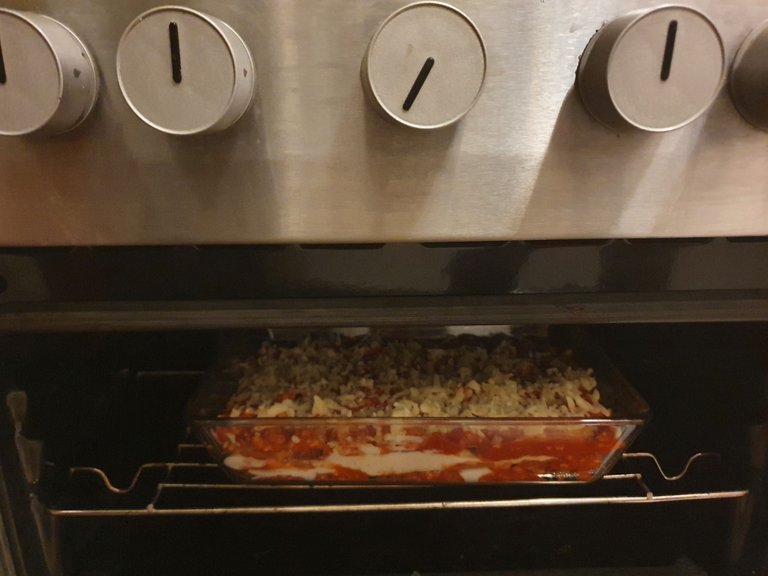 This is what my lasagna looked like after I took it out of the oven. It was very tasty and filling. After eating some lasagne, I felt full for hours and I still have half left for tomorrow.
Tak wyglądała moja lazania po wyjęciu z piekarnika. Była bardzo smaczna i sycąca. Po zjedzeniu części czułam się najedzona przez wiele godzin i zostanie mi jeszcze połówka na jutro.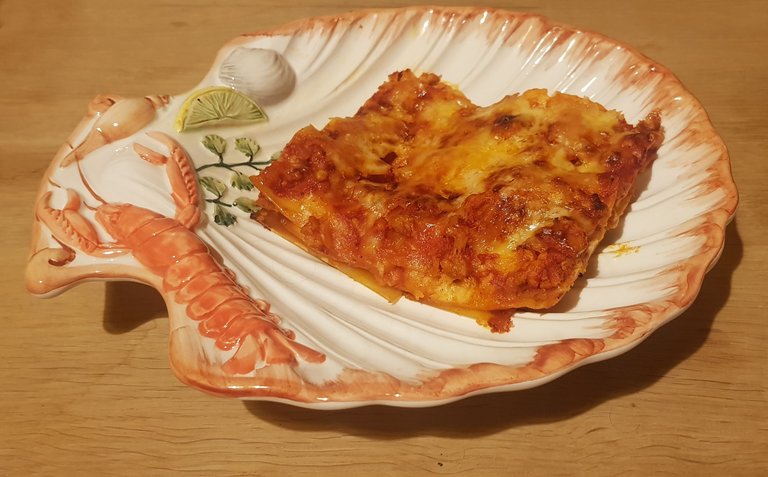 ---
---