Pine Thistle (Carlina gummifera) and sheep on the island of Crete / Fioletowy oset i owce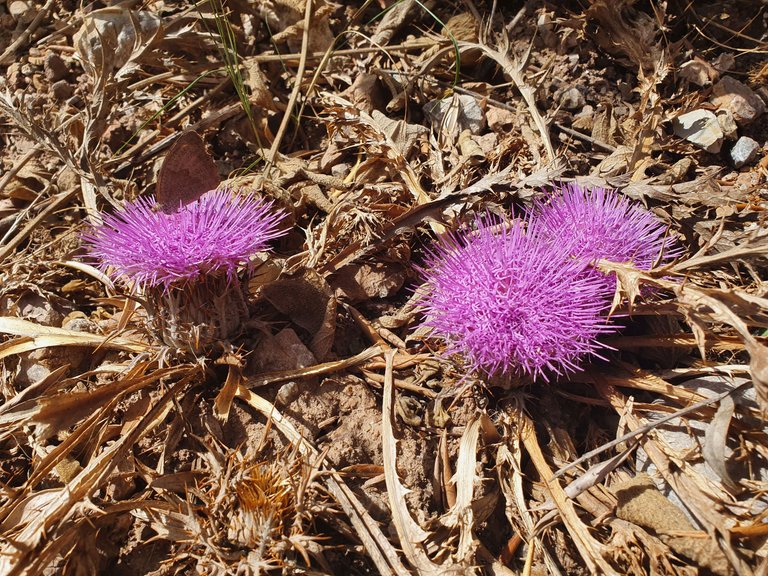 I noticed this plant while driving, through the car window. It stood out with its intense purple color against the light brown, austere landscape. I decided to stop for a moment and look at her closely. When I got out of the car, I also saw sheep on a nearby hill. It was wild and isolated place.
Zauważyłam tę roślinkę podczas jazdy, przez okno samochodu. Wyróżniała się swoją intensywną fioletową barwą na tle jasnobrązowego, surowego krajobrazu. Postanowiłam zatrzymać się na chwilę i przyjrzeć się jej z bliska. Gdy wyszłam z samochodu zobaczyłam też owce na pobliskim zboczu. Było dziko i odludnie.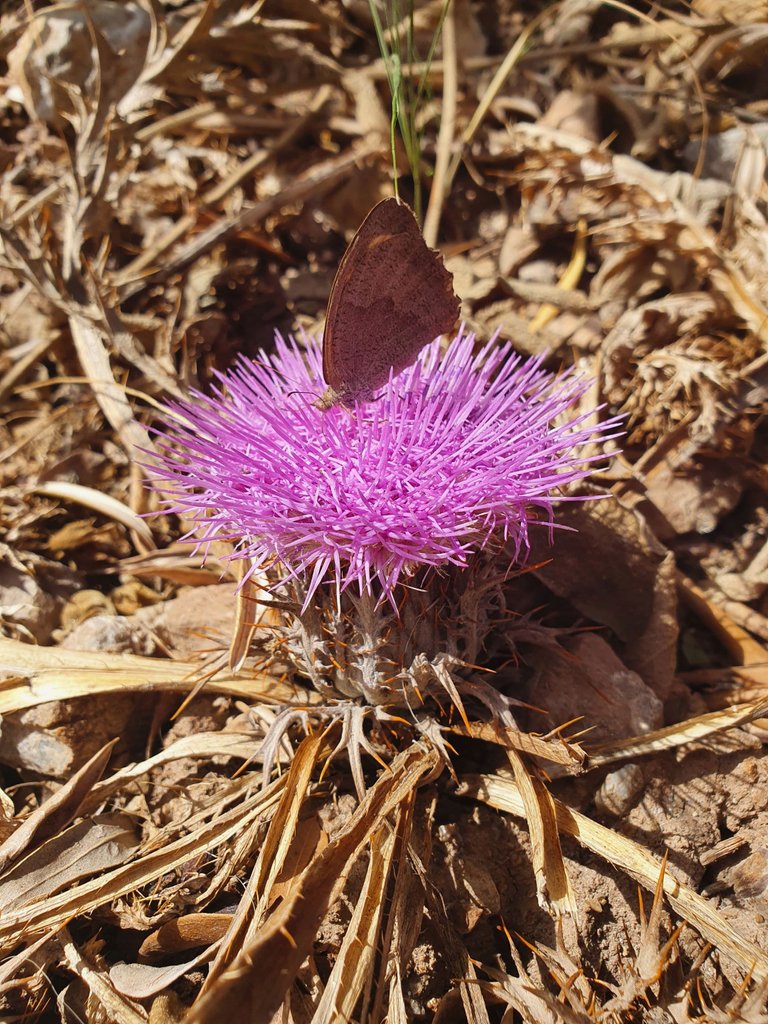 I thought it was a cactus, but it turned out to be a pine thistle (Carlina gummifera) 😉 Toxic and dangerous plant. It is popular in the Mediterranean regions. Source: Wikipedia
Myślałam, że to kaktus, a okazało się, że oset 😉 Roślina toksyczna i niebezpieczna. Jest popularna w regionach śródziemnomorskich. Źródło: Wikipedia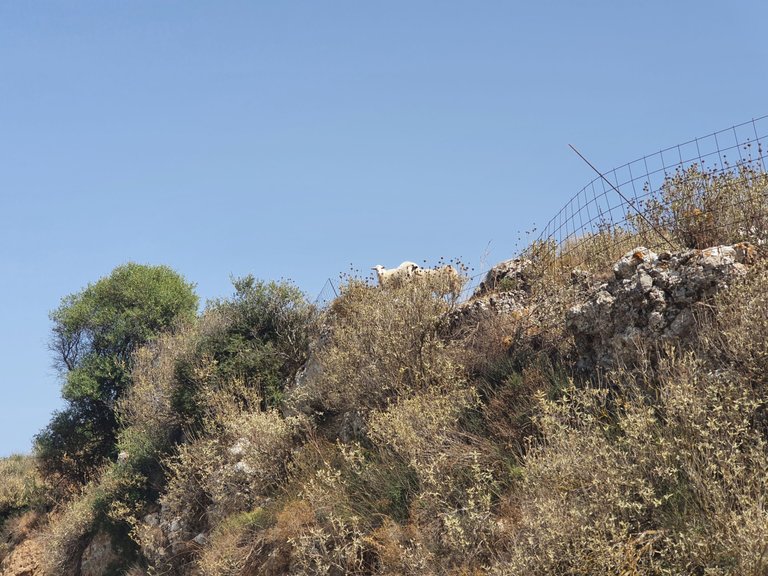 Taking pictures was accompanied by loud bleating of sheep, and after leaving the car, I appreciated the air conditioning in it, because it was hot outside, over 30 degrees, dry, hot air.
Robieniu zdjęć towarzyszyło głośne beczenie owiec, a po wyjściu z samochodu doceniłam klimatyzację w nim, bo na zewnątrz był upał, ponad 30 stopni, suche, gorące powietrze.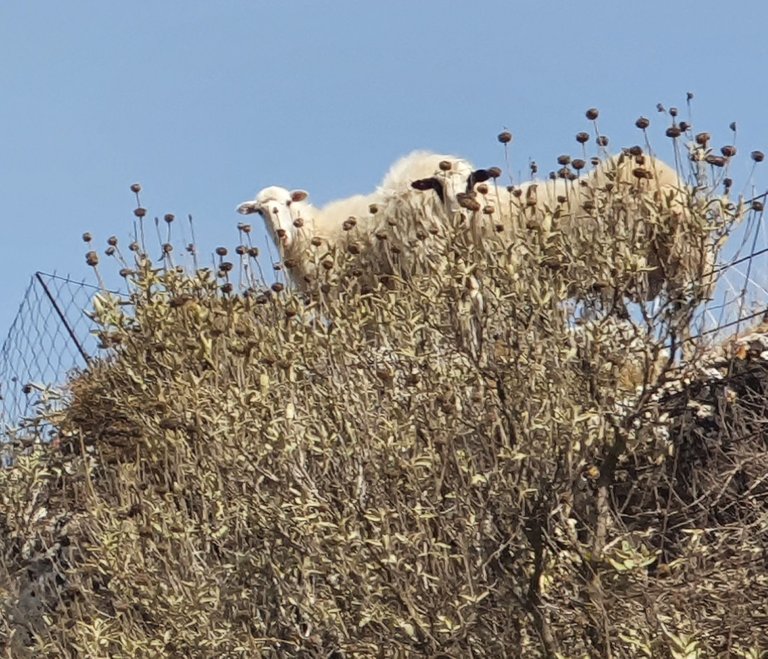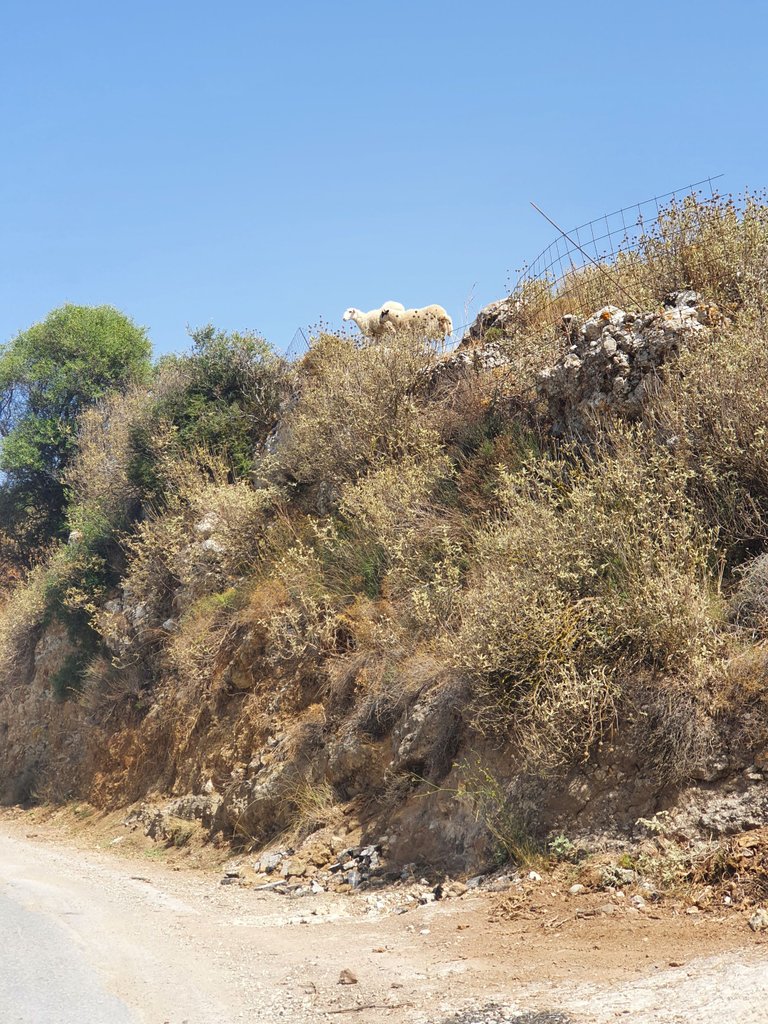 At one point a butterfly flew in, in the colors of the thistle leaves. I took a few more photos and drove on. I haven't seen this plant anywhere else on the island anymore.
W pewnym momencie przyleciał motyl, w barwach liści ostu. Zrobiłam jeszcze parę zdjęć i pojechałam dalej. Już więcej nie widziałam tej rośliny na wyspie.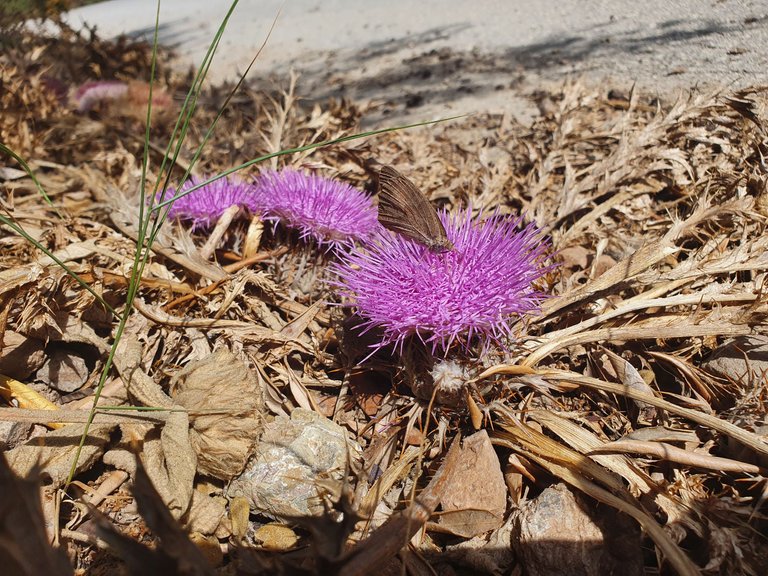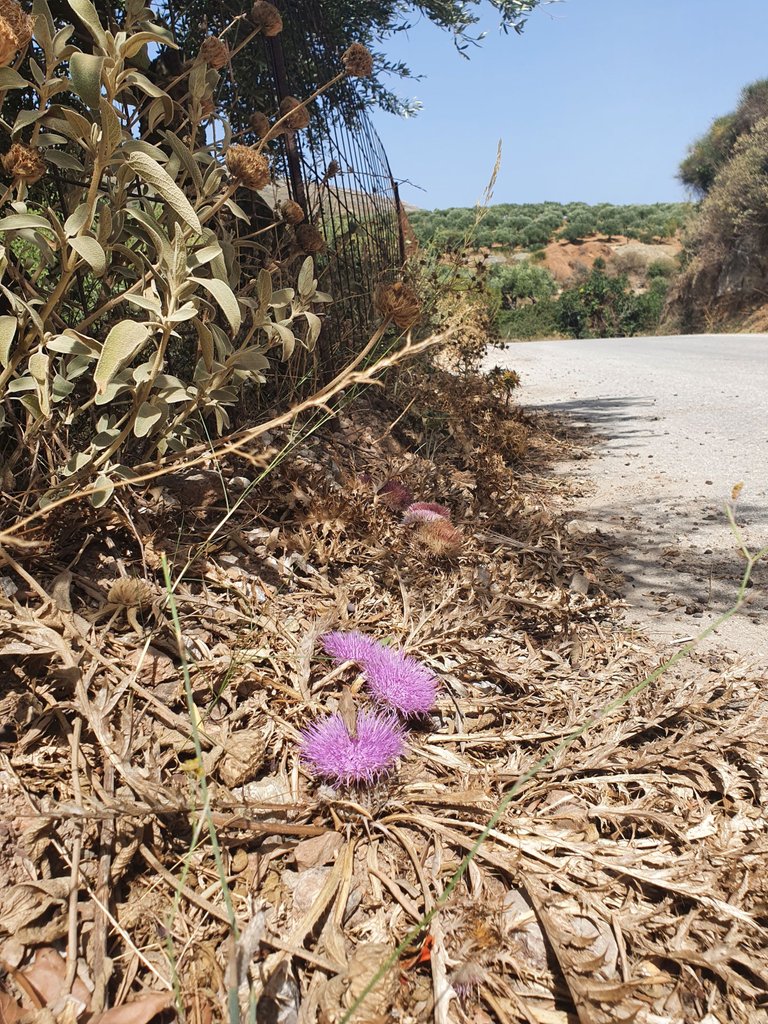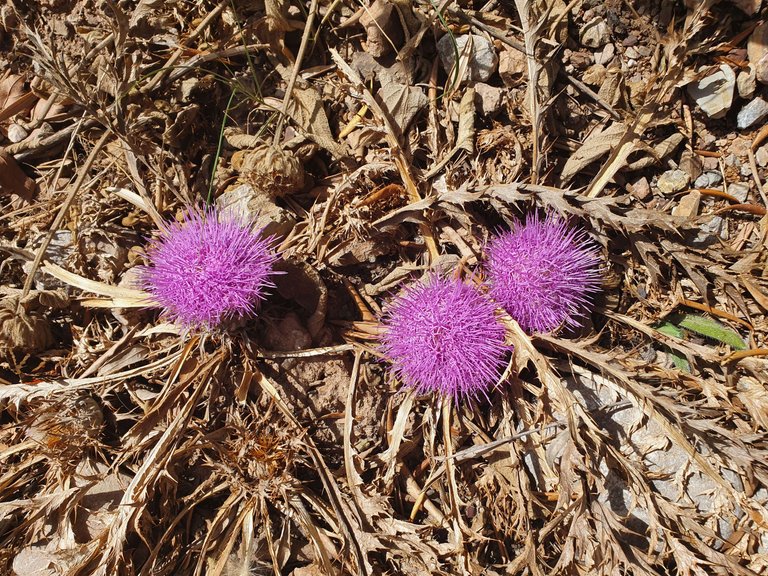 ---
---