Shrimp bowl - shrimps, rice, pickled ginger, iceberg lettuce, cucumber, pickled pepper, Asian pickled citrus - yuzu, daikon radish and chef's mayonnaise / Duża misa z krewetkami, ryżem i warzywnymi dodatkami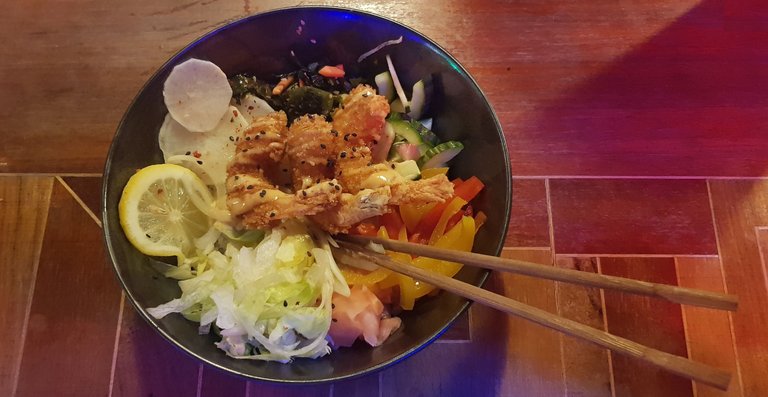 Today I visited a very unusual Korean restaurant with my boyfriend. Delicious food is served here and the restaurant is designed in an unusual way. It is called K-bar and the atmosphere is a bit like in a pub or in a disco, because there are a lot of neon lights, and in some of the lights there are colored bulbs that give the effect of a disco ball. You can see that the interior of the restaurant was designed by an artistic soul, because there are many paintings and various accessories, often in vintage style.
Odwiedziłam dzisiaj z chłopakiem bardzo dziwną koreańską restaurację, z pysznym jedzonkiem i nietypową aranżacją. Restauracja nazywa się K-bar i klimatem przypomina trochę pub, dyskotekę, bo dużo tu neonowych świateł, a w niektórych lampkach włożone są kolorowe żarówki dające efekt kuli dyskotekowej. Widać, że wystrój lokalu projektowała artystyczna dusza, bo wiele tu obrazów i różnych nietypowych dodatków, często w stylu vintage.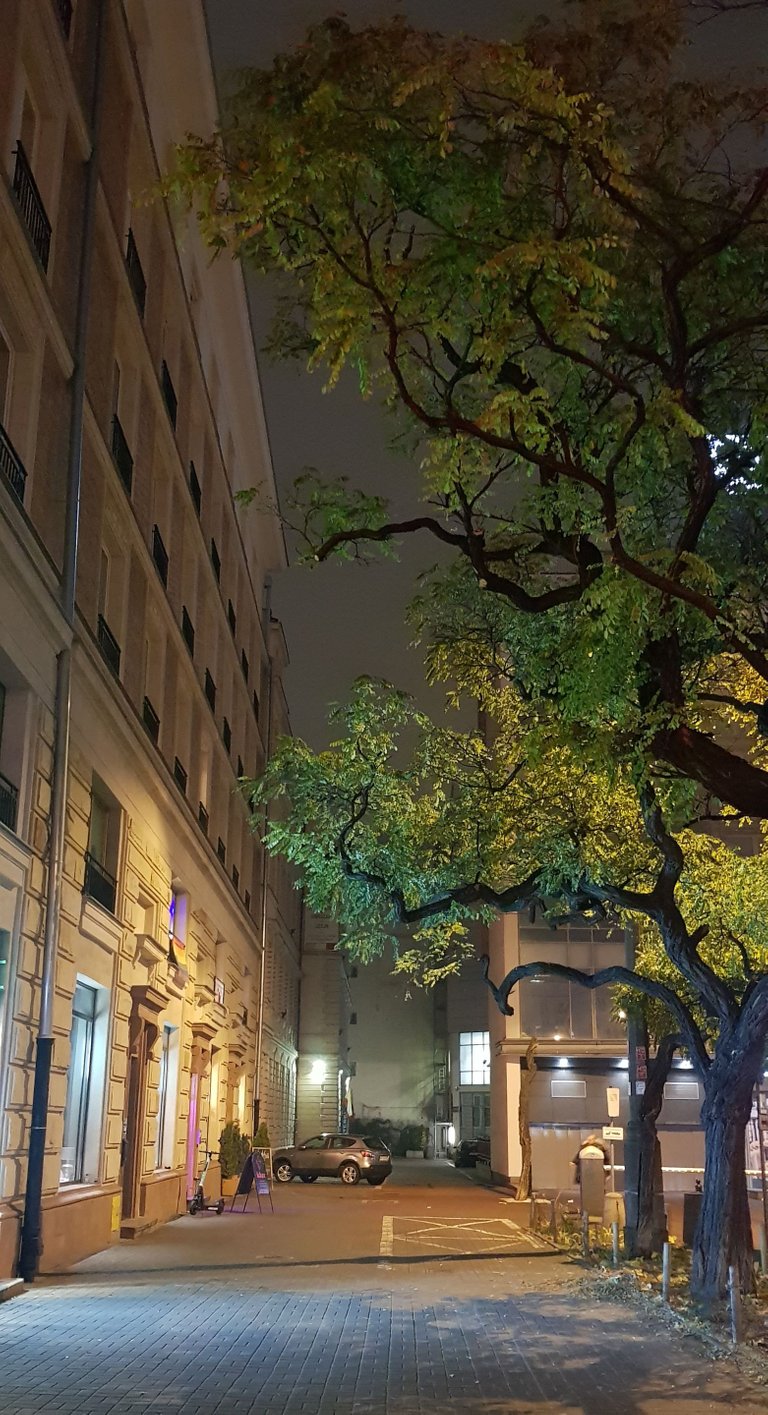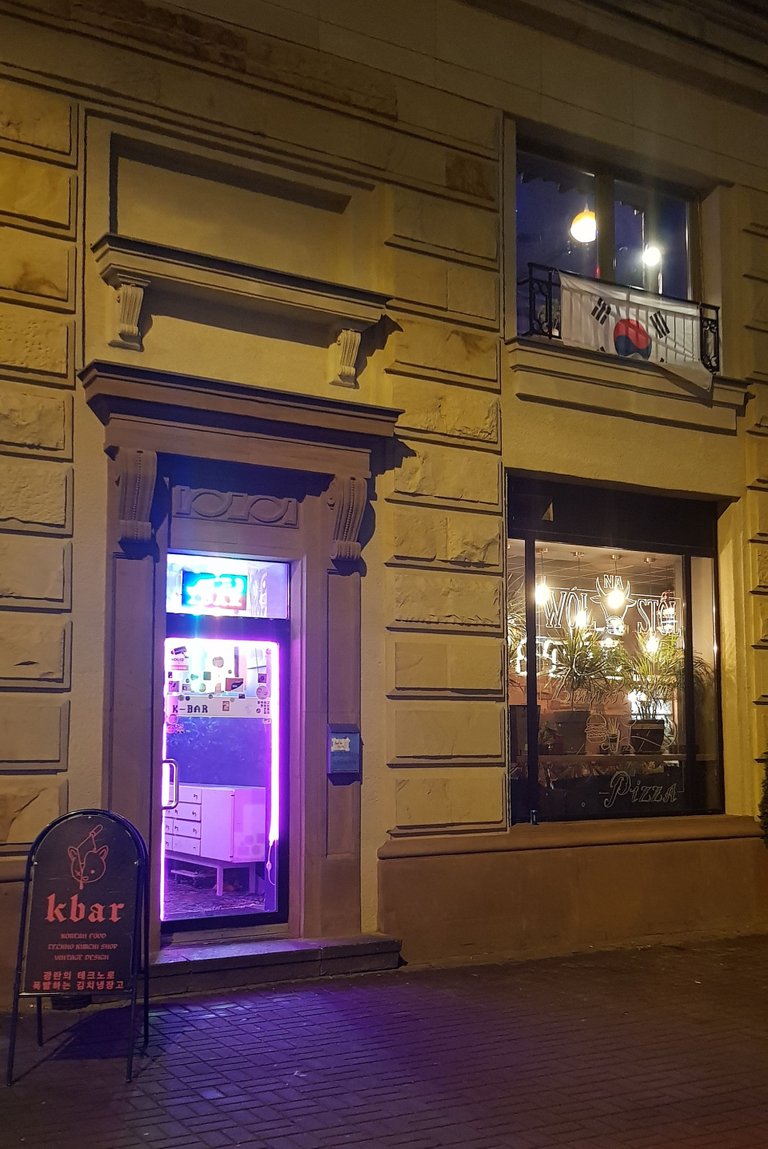 After entering the K-bar, I felt that coming here would be an interesting experience. The corridor was lit with a strong purple light, and techno music was playing from the speakers... there were a lot of paintings on the walls. I had read earlier that this is a peculiarly decorated place and it really was.
Już po wejściu do K-baru poczułam, że przyjście tu dostarczy wielu ciewkawych wrażeń. Korytarz był oświetlony mocnym, fioletowym światłem, a z głośników leciała muzyka techno... na ścianach wisiało mnóstwo obrazów. Czytałam wcześniej, że to osobliwie urządzone miejsce i rzeczywiście tak było.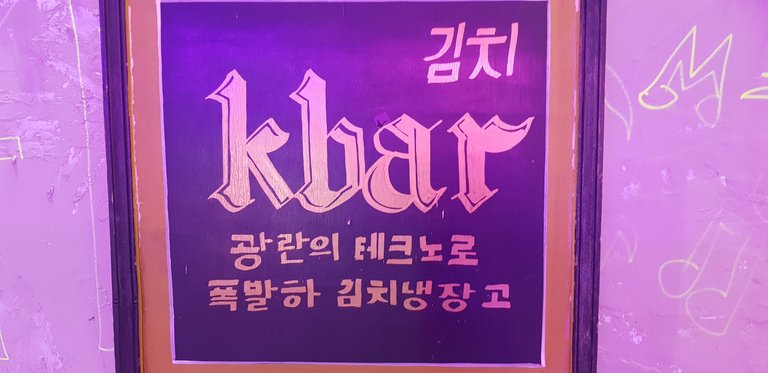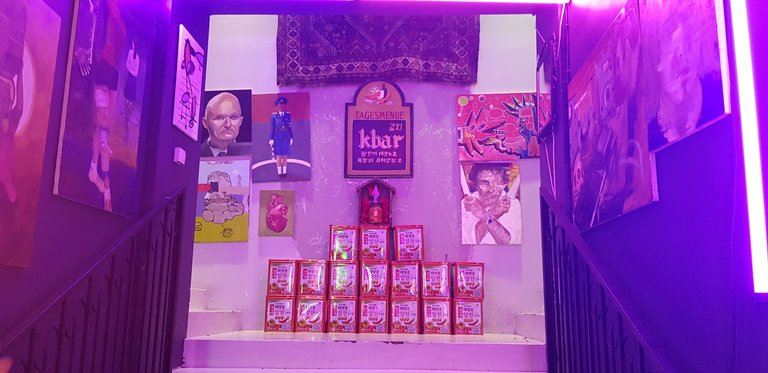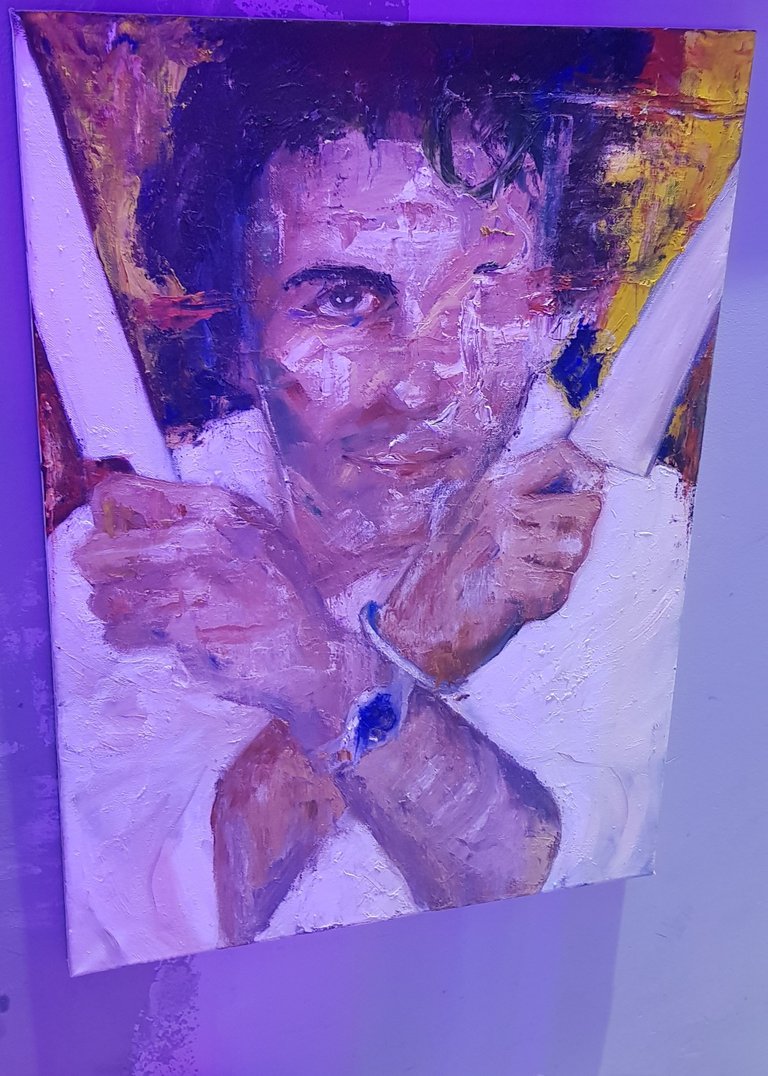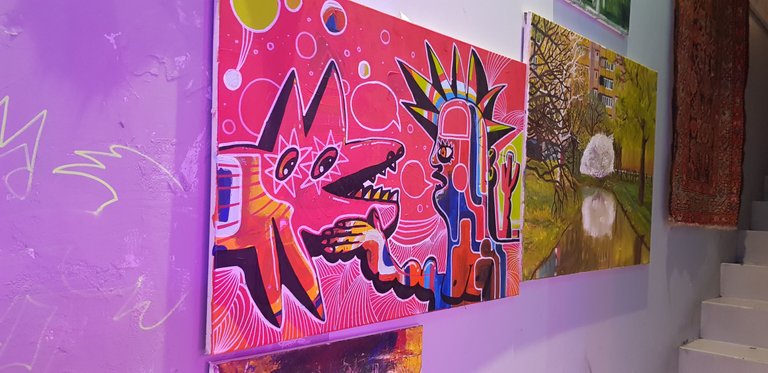 A Korean cook named Czesio was sitting in the main room. I looked around the room and was delighted with what I saw. Slightly dimmed light, large space, fortunately few people 😉 We sat down with my boyfriend by the window, on comfortable armchairs.
Na głównej sali siedział koreański kucharz, który ma ksywkę Czesio. Rozejrzałam się po pomieszczeniu i byłam zachwycona tym co zobaczyłam. Lekko przyciemnione światło, duża przestrzeń, na szczęscie mało ludzi 😉 Usiedliśmy z chłopakiem przy oknie, na wygodnych fotelach.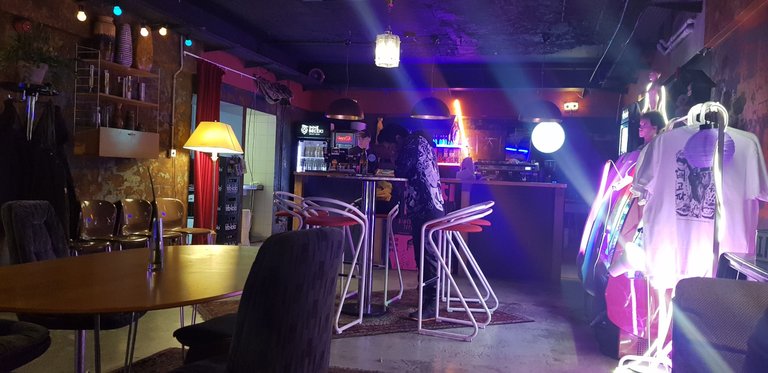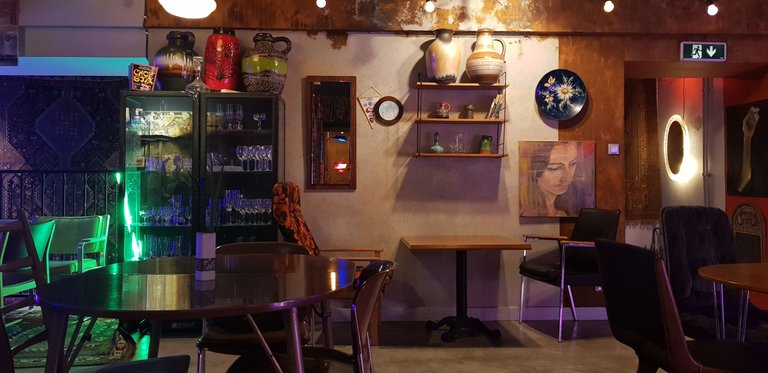 When we got the ordered dishes, I asked my boyfriend to take a picture of me with my dish. See what it looks like ... 😁 but where is this dish?
Gdy dostaliśmy zamówione potrawy poprosiłam chłopaka, żeby zrobił mi zdjęcie z moim daniem. Uchwycił taki kadr 😁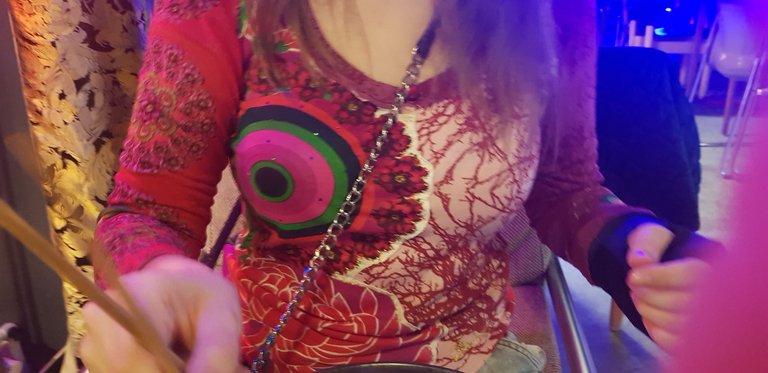 This is already my photo. I ordered a Shrimp bowl, which consisted of prawns, rice, pickled ginger, iceberg lettuce, cucumber, pickled pepper, Asian pickled citrus - yuzu, daikon radish, and chef's mayonnaise. I chose the yuzu lemonade to drink.
To już moje zdjęcie. Zamówiłam sobie Shrimp bowl, który składał się z krewetkek, ryżu, marynowanego imbiru, sałaty lodowej, ogórka, papryki marynowanej, azjatyckich cytrusów marynowanych - yuzu, rzodkwi daikon i majonezu szefa kuchni - Czesia. Do picia wybrałam lemoniadę z yuzu.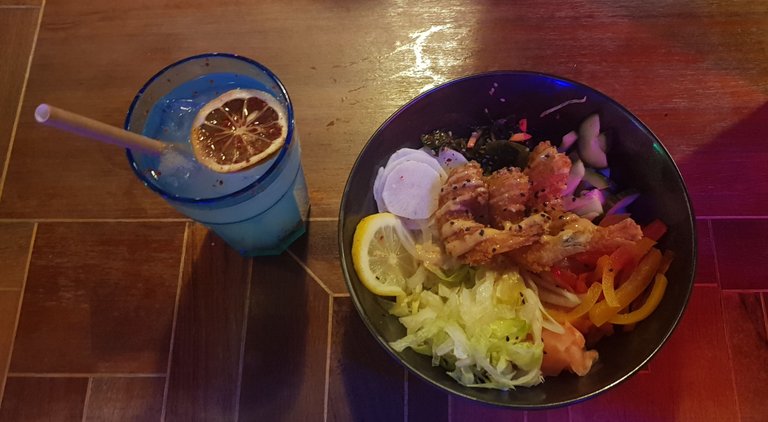 It was very tasty! Great breadcrumbs with this chef's sauce, yum! Plus lots of vegetables and rice. I even found seaweed in the bowl. I love this healthy supplement in Korean and Japanese cuisine.
Ale to było smaczne! Krewetki w świetnej panierce, polane tym sosikiem szefa kuchni, mniam! A do tego mnóstwo warzyw i ryż. W bowlu znalazłam nawet wodorosty. Uwielbiam ten zdrowy dodatek w kuchni koreańskiej i japońskiej.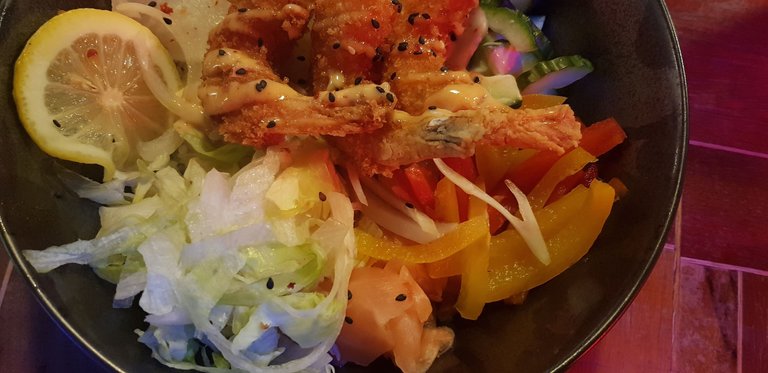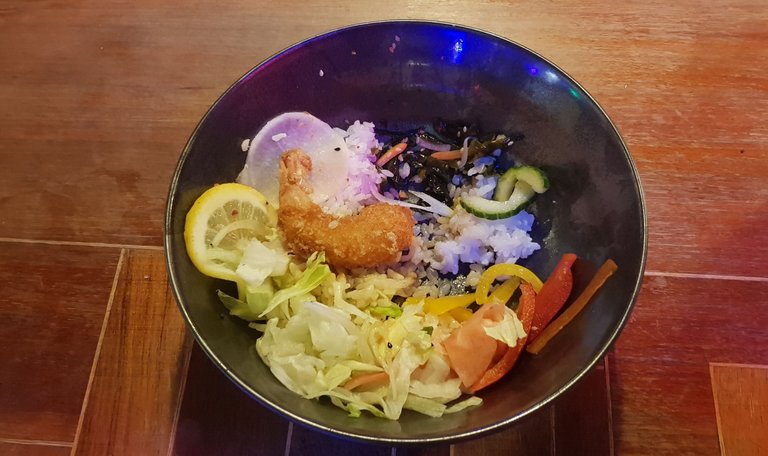 The yuzu lemonade disappointed me a bit, it was very sour, I didn't feel the taste of yuzu. It tasted like regular unsweetened lemonade.
Picie trochę mnie rozczarowało, było bardzo kwaśnie, nie czułam yuzu. Smakowało jak zwykła, nieposłodzona lemoniada.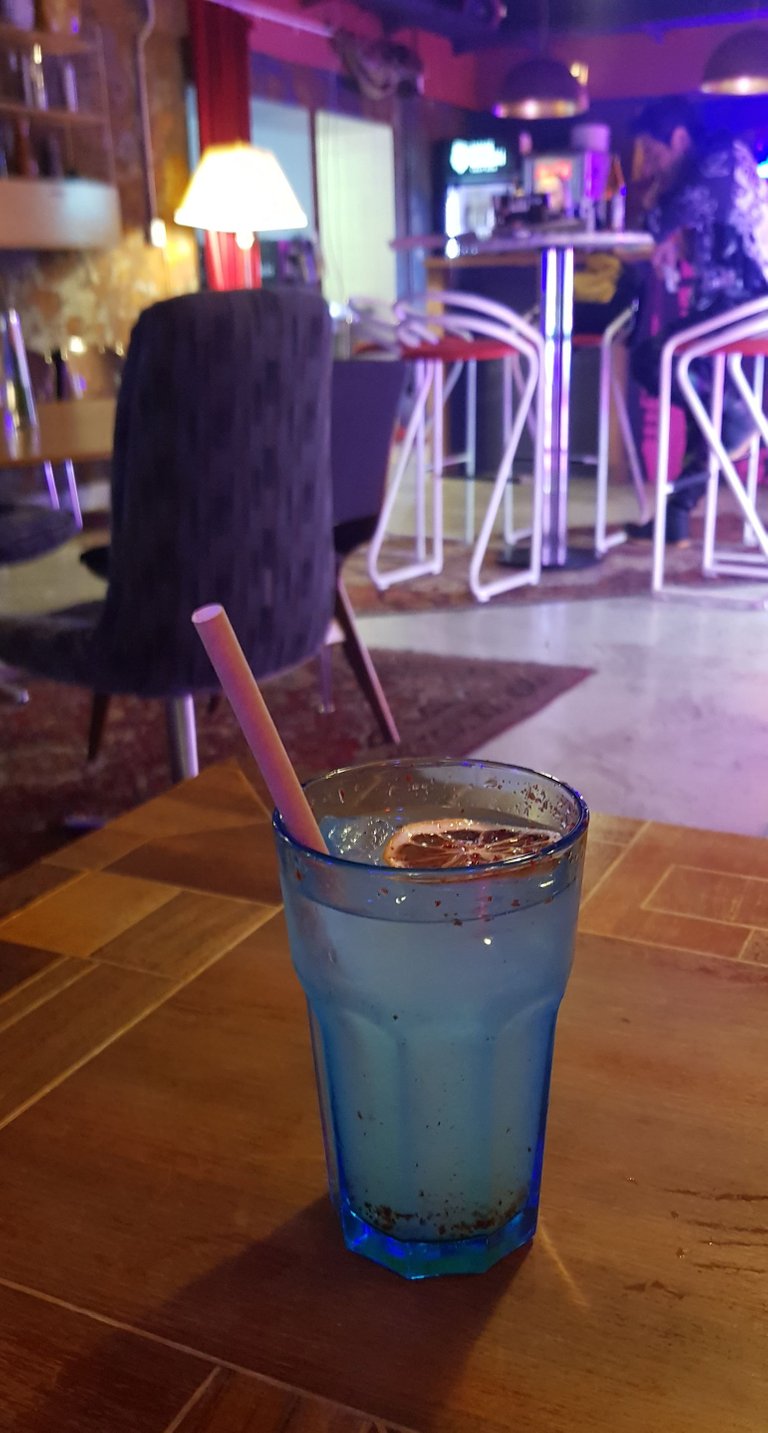 This is what the menu in the restaurant looks like. The cool thing is that with each dish, the degree of spiciness is specified in detail, e.g. 1.8 / 5 or 0.00003 / 5. More than once I had a problem with choosing dishes in Asian restaurants, because I do not like spicy dishes, and here everything was clear and I ordered a mild bowl.
Tak wygląda menu w restauracji. Fajne jest to, że przy każdym daniu określony jest stopień pikantności dania, i to szczegółowo, np. poziom 1,8/5 albo 0,00003/5. Nie raz miałam problem z wyborem dania w azjatyckich restauracjach, bo nie lubię zbyt pikantnych potraw, a tu wszystko było jasne i zamówiłam łagodnego bowla.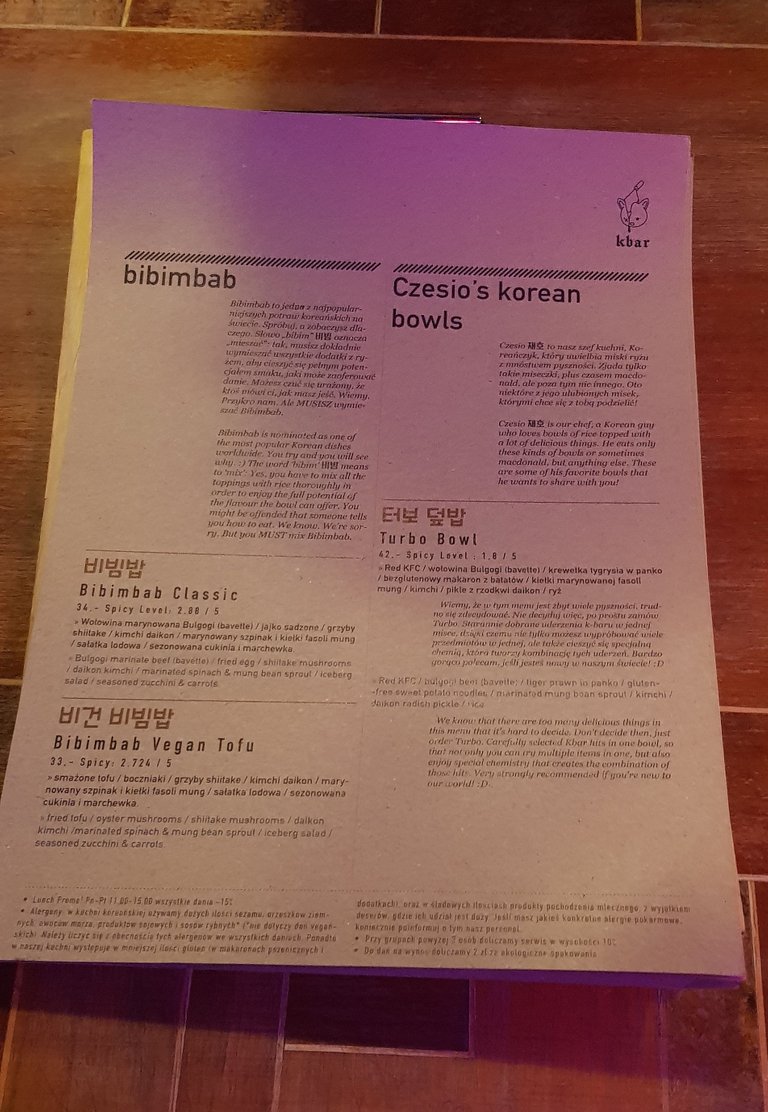 How do you like the decor of this restaurant? On one of the shelves you can even find a postcard with Pope John Paul II 😉
Jak się wam podoba wystrój tej restauracji? Na jednej z szafek można znaleźć nawet pocztówkę z papieżem Janem Pawłem II 😉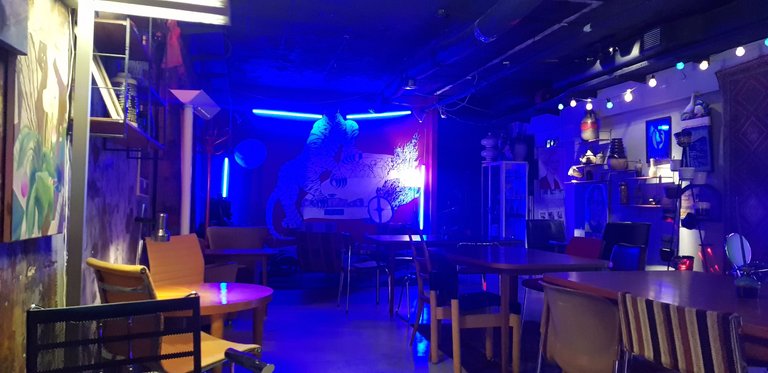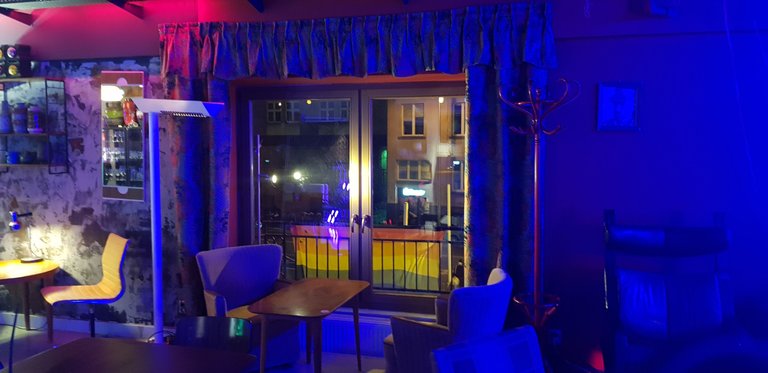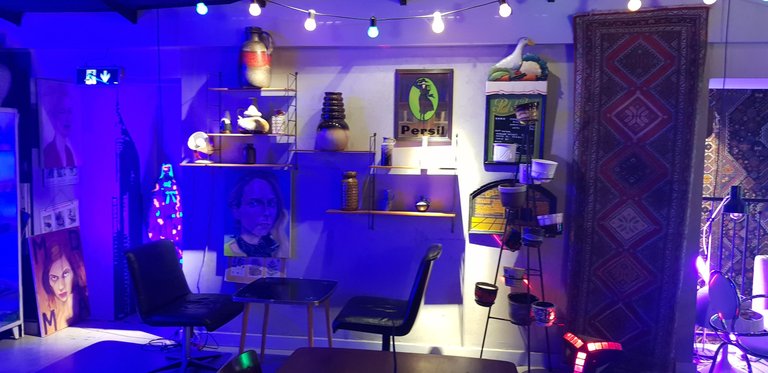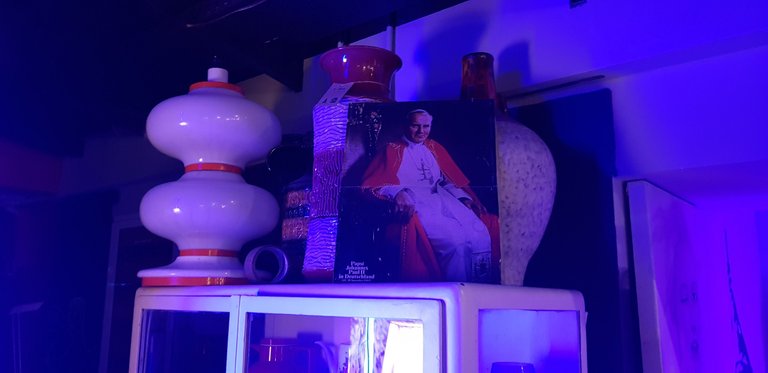 ---
---