Fork Knife :P
Happy Monday everyone!!
Come by the stream while I play some games and chat! I would love to hear about your upcoming week and your goals!
WE GOT THIS!
<3 KatiKat
---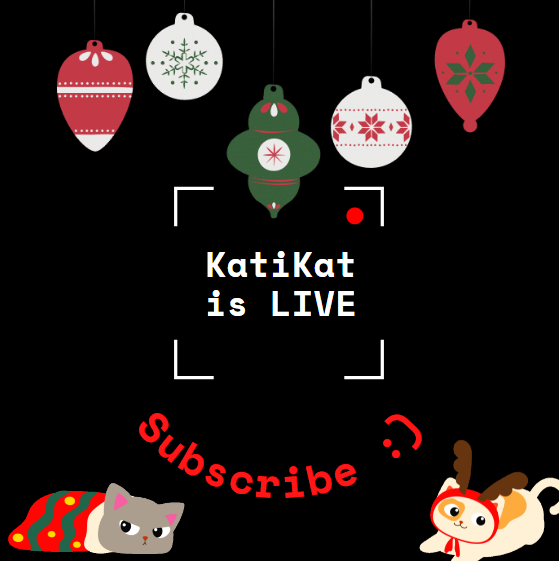 ---
I stream a variety of games and content ranging from first-person shooter games to beauty and make-up reviews! I play on PC but also still have my PlayStation 4 and Nintendo Switch that I stream through an Elgato capture card.
Follow the other socials below :)
Twitter - https://twitter.com/KatiKatPack
Discord - https://discord.gg/BjJyETMq
---
PC Specs
Motherboard: ASUS TUF Gaming Z590-PLUS WIFI
Processor: Intel Core i9-10900K CPU @ 3.70GHz (Boost up to 5.3GHz)
RAM: 32GB DDR4-3600 RAM
Storage: 1TB NVMe M.2 Solid State Drive
Graphics: NVIDIA GeForce RTX 3080 10GB GDDR6
Power Supply: 750 Watt
Case: PowerSpec/Lian Li ATX 205
---
---