[ENG/ESP] HOW TO MAKE A BEAUTIFUL BLACK STONE BRACELET./ COMO HACER UNA LINDA PULCERA DE PIEDRAS NEGRAS./(TUTORIAL)
Happy day to everyone at @jewelry, it's a great pleasure to be with you again. Today I'm going to show you a very simple bracelet made with black stones, ideal to wear it on any occasion and with any garment, follow me and I'll explain how to make it, you'll see it's very simple.
Feliz día para todos en @jewelry, es un gran gusto estar de nuevo con ustedes. Hoy paso a mostrarles una muy sencilla pulcera hecha con piedras de color negra, ideal para lucir la en cualquier ocasión y con cualquier prenda de vestir, sigueme y te explico cómo hacerla verás es muy sencillo.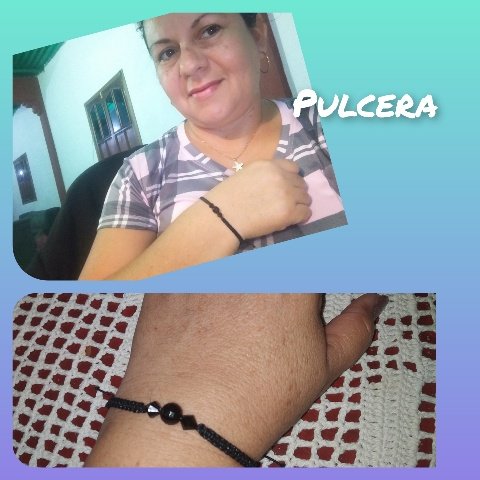 Materials/Materiales.
.small black thread
. black stones
.scissors
. yeskero.
.hilo chico color negro
. Piedras negras
.tijera
. Yeskero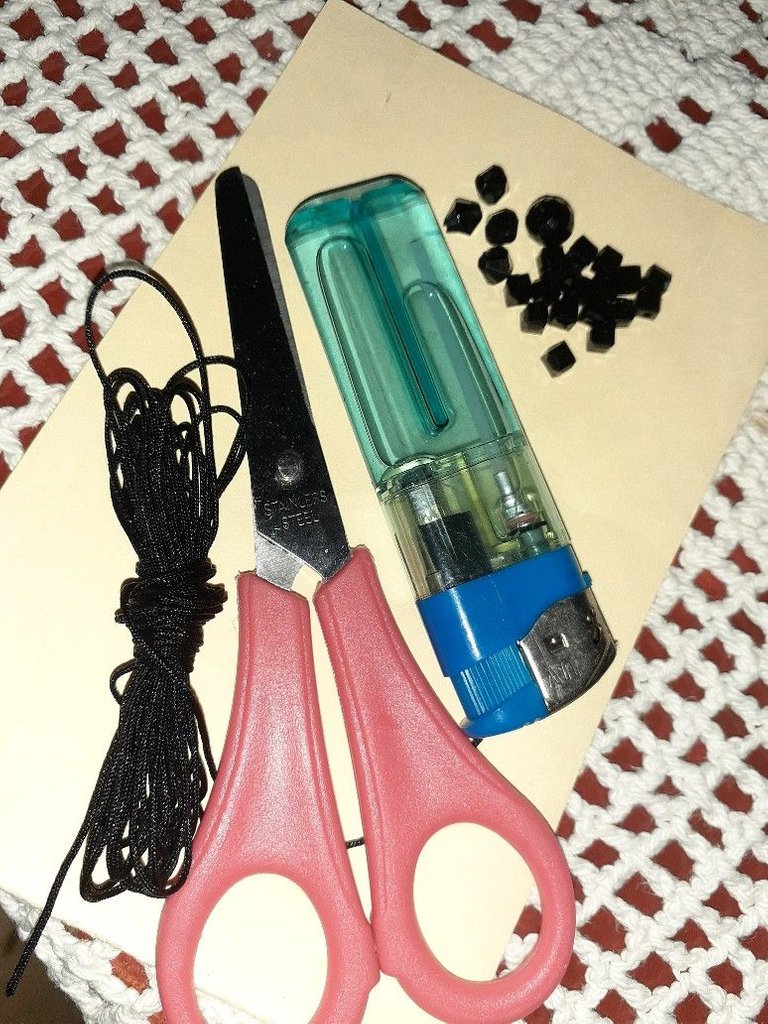 Step/pasos
Starting on a cord of black Chinese thread, I introduce a first gem-shaped stone, then a larger round one and another one the same as the first stone, that is, the round black stone will remain in the center.

Inicio sobre un cordón de hilo chino negro, introduzco una primera piedra en forma de gema, luego una más grande de forma redonda y otra de igual que la primera piedra, es decir la piedra color negra redonda más quedará en el centro.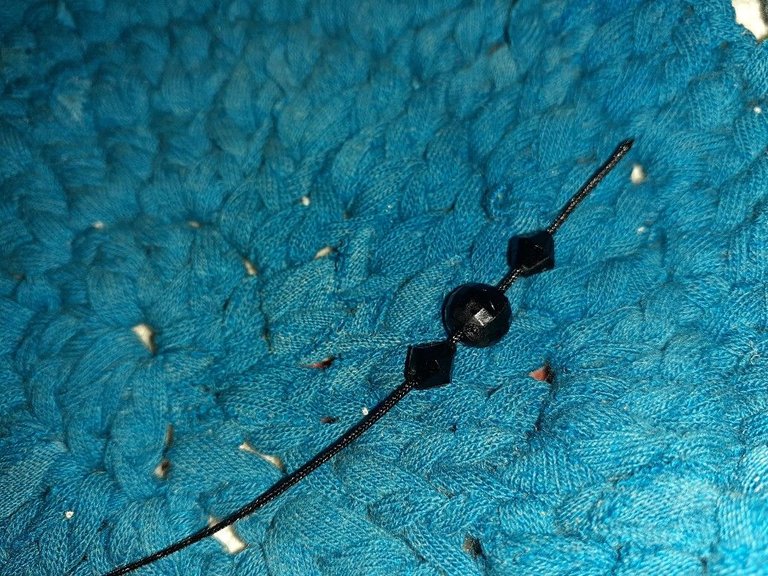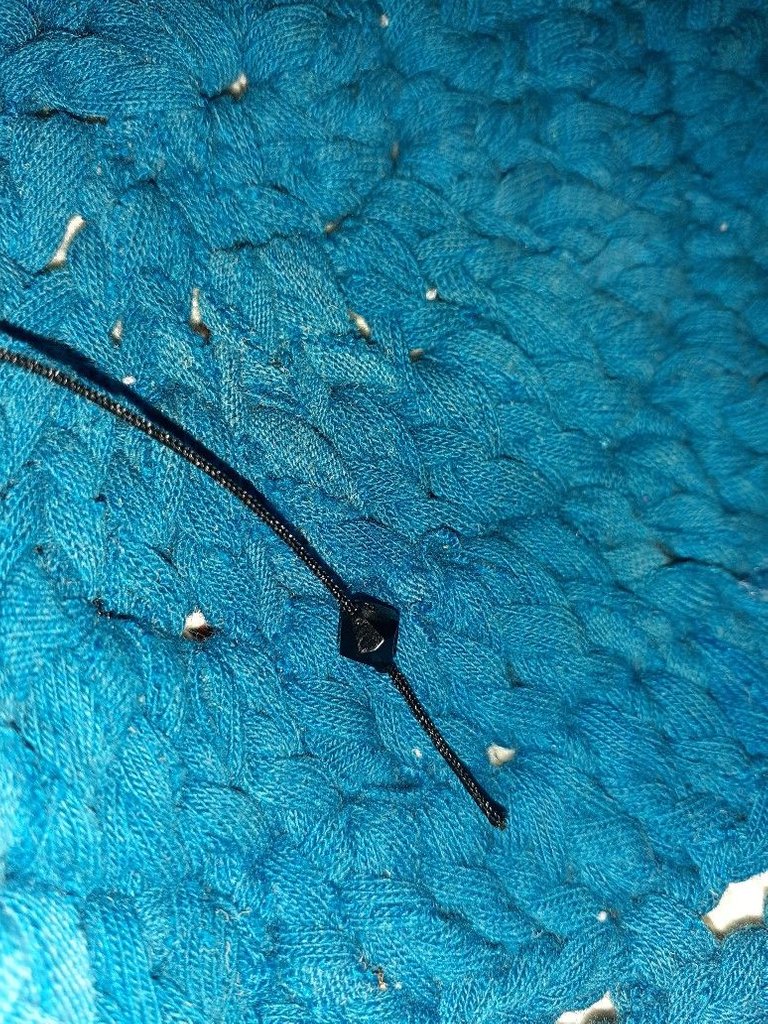 2.) Centering the pearls in the center of the 50cm cord, I make a simple knot at each end of the stones, this will prevent them from moving, and I will be able to continue without difficulty.
2.) Centradas las perlas en el centro de el cordón de a 50cm, hago un nudo simple en cada extremo de las piedras, esto evitará que se muevan, y podré continuar si dificultad.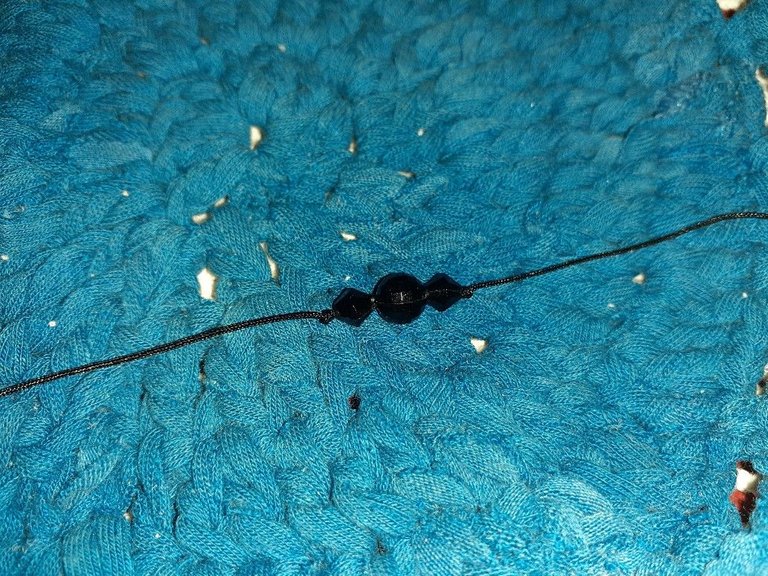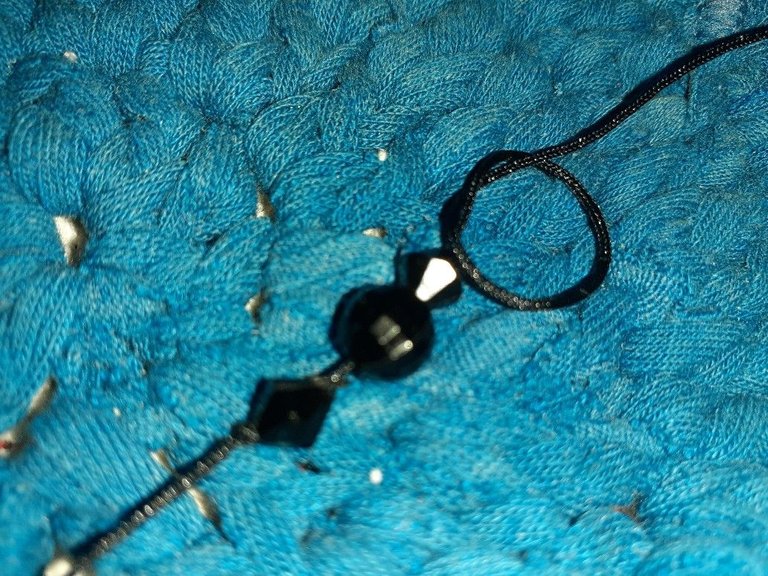 3.) I cut a new string of Chinese thread and start making flat knots on one side, starting from the single stitch made in the previous step. Finished one side I will start the next side. On both sides I will repeat the flat knot 15 times. Ready both sides I will burn the ends of the threads with the yama of the yesquero.
3.) Corto un nuevo cordón de hilo chino y comenzaré a hacer nudos planos en uno de los lados, teniendo como punto de partida el punto sencillo hecho en el paso naterior.teeminado un lado comenzaré el siguiente lado. En ambos lados repetire 15 veces el nudo plano.listo ambos lados quemaré las puntas de los hilos con la yama de el yesquero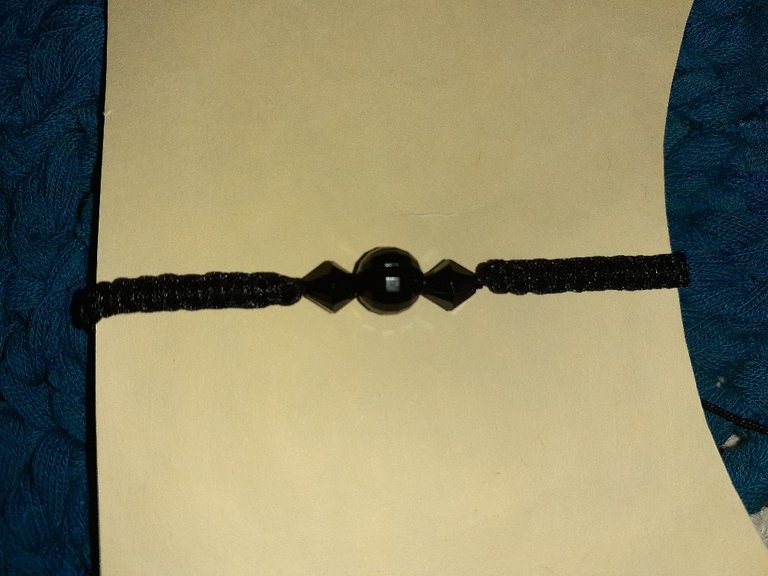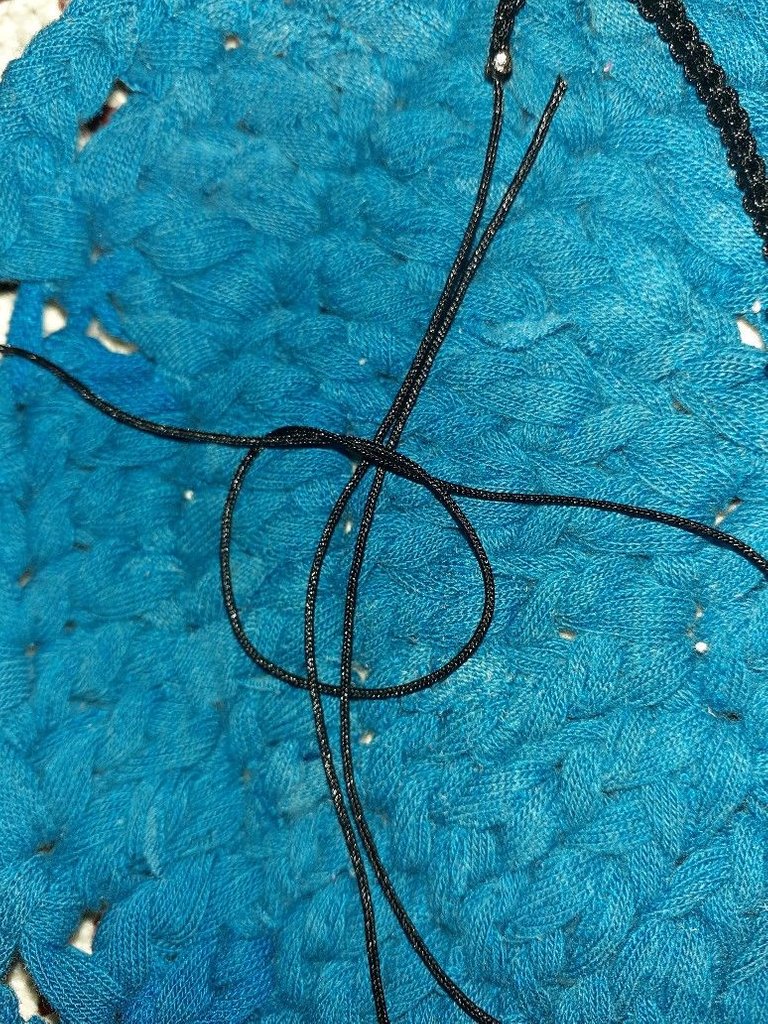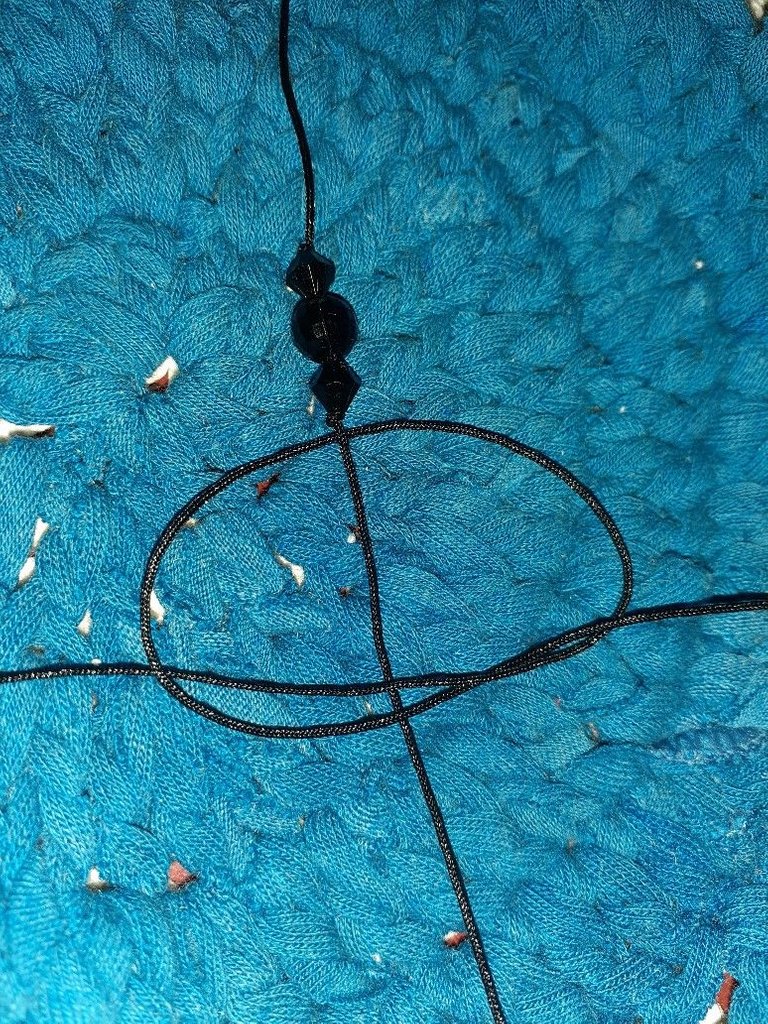 4.) Now, I will cut a new cord and weave a running knot that will allow me to tie and adjust to the wrist of the hand. I will do this by repeating the flat knot made in the previous step, I will repeat it 5 times and uqwmarw the ends of the thread.
4.) Ahora, cortaré un nuevo cordón y tejere un nudo corrido que me permitirá atar y ajustar a la muñeca de la mano. Esto lo haré repitiendo el nudo plano hecho en el paso anterior, repetire por 5 veces y uqwmarw las puntas de hilo de los extremos.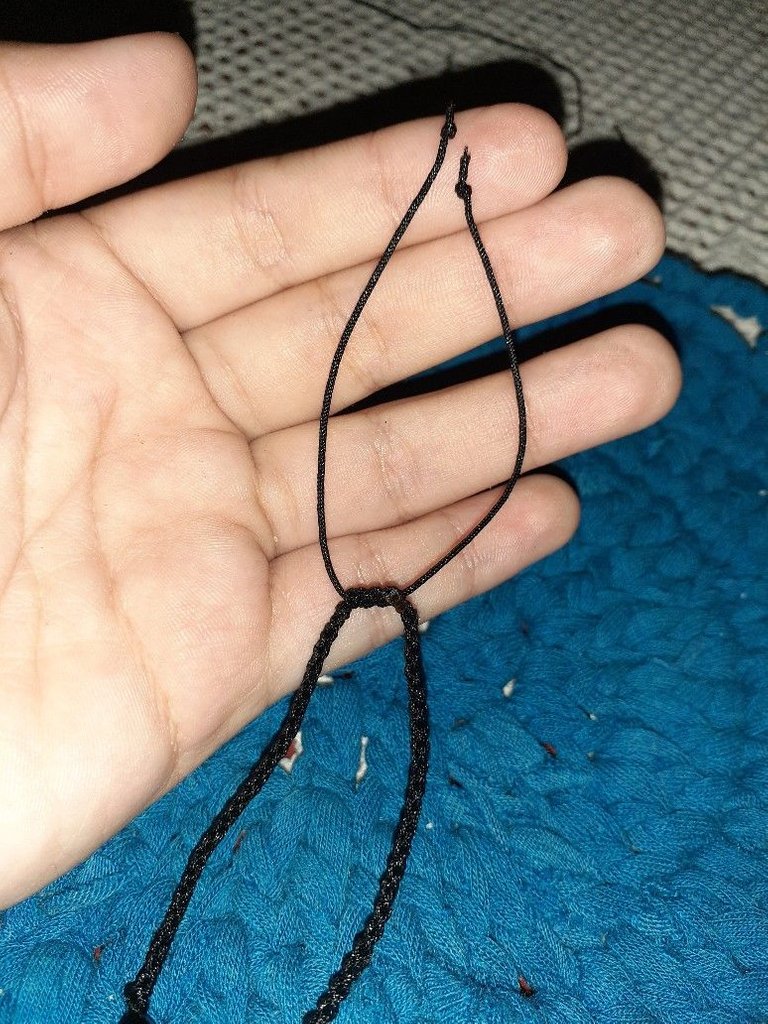 And in this way I finish and this is how the bracelet looks./ Y de esta forma termino y así luce la pulcera.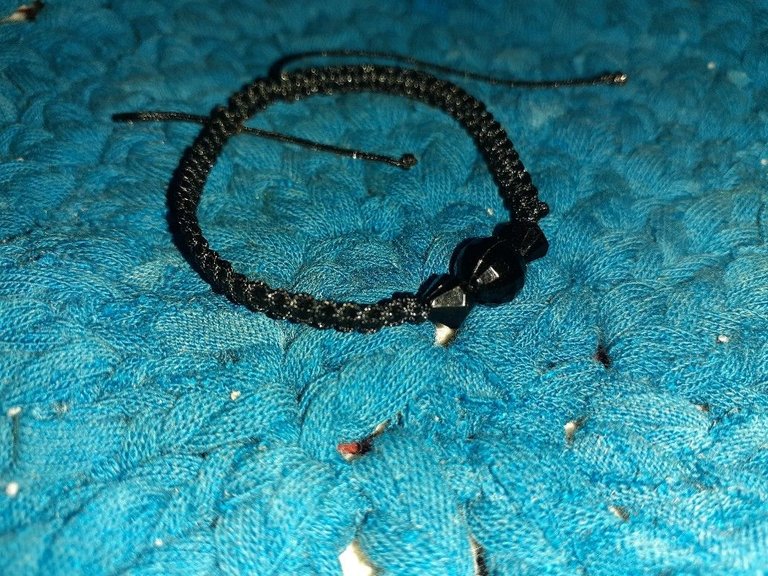 . All photos used in the post are my property
. Use Incollage on lba cover photo.
.I use google translator.
. Todas las fotos usadas en el post son de mí propiedad
. Use Incollage en lbafoto de portada.
.uso traductor Google.
Once again, I am grateful that you have visited and seen my blog. See you soon, hugs to all.
Una vez más agradecida da por que hayas visitado y visto mí blog. Será hasta pronto, abrazos a todos.
---
---