(ESP/ENG) 3 LESSONS I LEARNED FROM HER". MY FRIEND, MY ACCOMPLICE.// "3 LECCIONES QUE APRENDI DE ELLA". MI AMIGA, MI COMPLICE.
Very nice mother's day, have all of you, those who day by day, give everything for the care and development of their children. It is a pleasure, just in celebration of Mother's Day, to participate in this great Initiative "3 Things I Learned from Her". This is my first post in this community. I really liked the name of the community, @HUMANITAS, that's why I subscribed.
Talking about our mother always arouses a kind of emotion and feelings, and a lot of sensitivity, much more yes, this has been that unconditional friend. That person that you saw the first time when you opened your eyes and who pampered you with a caress and a kiss in your first tears, that is a memory that you only imagine, but you can assure that it happened that way when you became a mother. For the simple fact that you are already a mother and just as it happened with your children. My mother is that person par excellence, intelligent and hard-working, who sacrifices everything for us, has grown old and sick from so much that we have worn her out and exhausted her, because she is simply tireless, love for us does not make her bow down to anything.//
Muy lindo día de las madres, tengas todas, las que día a día, dan todo por el cuidado y desarrollo de sus hijos. Es un gusto, justo en celebración de el día de las madres, participar en esta gran Iniciativa " 3 Cosas Que Aprendí de Ella". Está es mí primera publicación en esta comunidad. me gustó gustó mucho el nombre de la comunidad, @HUMANITAS, por ello me suscribi.
Hablar, de nuestra madre, siempre despierta una especie de emoción y sentimientos, y muchísima sencibilidad, mucho más si, esta ha Sido esa amiga incondicional. Esa persona que viste la primera vez al abrir tus ojos y que te mimo con una caricia y un beso en tus primereros llantos, ese es un recuerdo que sólo lo imaginas, pero puedes asegurar, que así sucedio, cuando te haces madre. Por el simple hecho de que ya eres madre y tal cual sucedió con tus hijos. Mí madre es esa persona por excelencia,inteligente y muy trabajadora, que sacrificio todo por nosotros,ha envejecido y enfermado de tanto que la hemos gastado y agotado, porque simplemente es incansable, el amor por nosotros no la hace doblegar ante nada.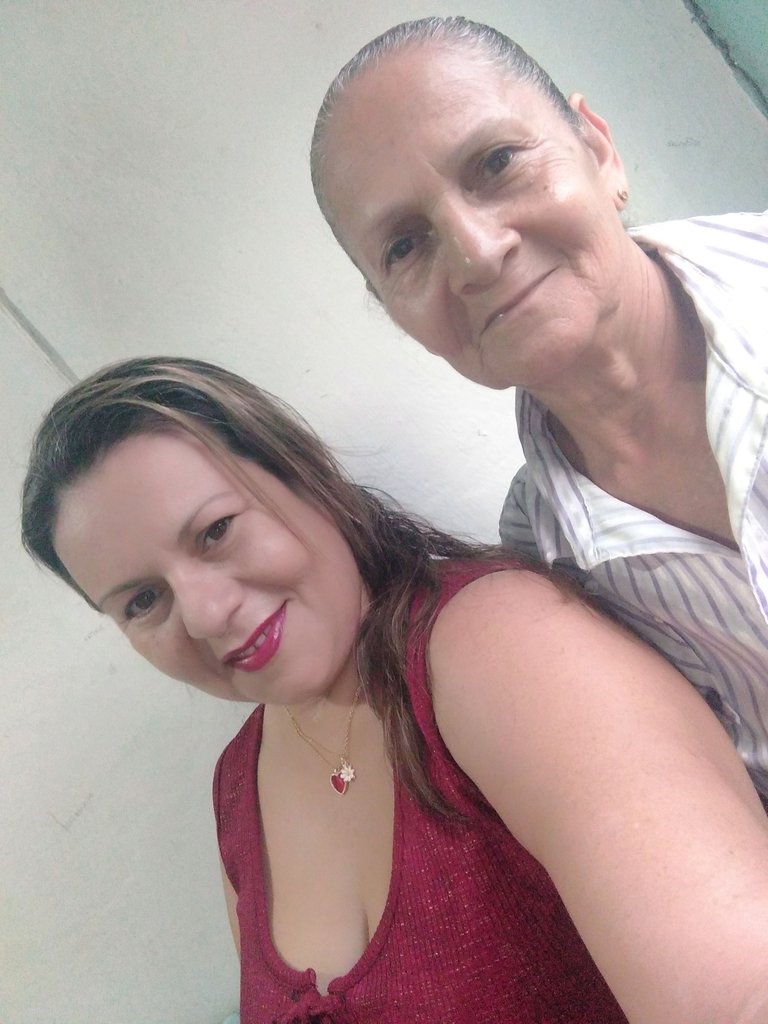 It goes without saying that there are many lessons that they want to teach us, but not all of us learn and apply them. When we are boys, there is always that predisposition. We believe we can control everything in our own way, we do not respect in some cases, the demands of our parents, that lack of maturity, makes us make many mistakes, and that is why it is very normal for them to tell us, "I warned you or I warned you." I said", when we fail at something. Within the lessons, I can point out, in the first place, the one that was imposed on us at home.//
No está demás decir que son, muchísimas las lecciones que nos quieren en señar, pero no todas las aprendemos y aplicamos. Cuando somos chicos, siempre existe esa predisposición. Creemos poder controlarlo todo a nuestro modo, no respetamos en algunos casos, las exigencias de nuestros padres, esa falta de madurez, nos hace cometer muchos errores, y por eso es muy normal que nos digan, "Yo te lo advertí o yo te lo dije", cuando fallamos en algo. Dentro de las lecciones, puedo señalar, en primer lugar esa que nos imponian en casa.
1.) Keep Respect for your elders.
Mom always, when she left the house, would repeat to us, "greet the elderly with love, I'll be older one day and you would like to treat me the same", it seems that I still listen to her. This was applicable to the elders in the family (grandparents, uncles, cousins ​​etc) and other people in our environment. Indeed, it is one of many lessons learned. We live in a town, full of traditions between adults and children, and it was always nice to see that the treatment between them was harmonious and courteous. Today I am an adult and it is already part of me to be cordial and live in harmony and respect for others. They may get along differently among others, but gentlemen, they see my brothers and me with a lot of respect today, where a certain transformation has occurred in the youngest and adults... but in my family we continue to maintain that respect towards others, using appropriate language and kindness.
1.) Guardar Respeto ante sus mayores.
Mamá siempre, cuando salía de casa, nos repetía, "saluden a las personas mayores con mucho cariño, yo seré mayor algún día y a ustedes les gustaría me tratarán igual", parece que aún la escucho. Esto era aplicable para los mayores en la familia (Abuelos, Tíos, primos etc) Y demás personas en nuestro entorno. efectivamente, es una dentro de tantas lecciones aprendida. Vivímos en un pueblo, lleno de tradiciones entre mayores y chicos, y siempre fue lindo ver qué, el trato entre ellos era de armonía y cortesía. Hoy soy un adulto y ya es parte de mí, ser cordial y vivir en armonía y respeto por los demás. Pueden llevarce disferente entre los demás pero los señores, ven a mis hermanos y a mí con mucho respeto en la actualidad, dónde ha ocurrido cierta transformación en los más chicos y adultos...pero en mi familia seguimos manteniendo ese respeto hacia los demás,usando un lenguaje apropieda y amabilidad.
2.) Fight and work for what you want.
This is an alloy, that even until the end of days, I put into practice, it is very valuable, being able to count on what we ourselves can achieve, with effort and sacrifice. Mom always says, "What you earn with your own effort, is enjoyed and valued more." Mom has always been very wise.
2.) Luchar y trabajar por lo que quieres.
Está es un aleación, que aún y hasta el final de los días, pongo en práctica, es muy valioso, poder contar con lo nosotros mismos podemos conseguir, con esfuerzo y sacrificio. Siempre dice mamá, "Lo que se gana con esfuerzo propio, se disfruta y valora más". Mamá siempre ha Sido muy sabía.
3.) Be Patient! : Wow, it is the lesson par excellence, with the monster that I have had to battle, when it sees me desperate for something that I have not been able to achieve. She is very insistent on that, since mom is very tolerant and enjoys that great gift of appearance. Something for me really enviable in her. He leads his life with great tranquility and patience.
Although it is not something that can be learned, if I have re-educated him, for her. It is the word of his day to day, when you tell him something, in relation to being patient. And well I'm sure this will be my eternal lesson, but mom manages to calm me down and look what she does. It calmed me down and I give time to time.//
3.) Ten Paciencia! : guao es la lección por excelencia, con el monstruo que me ha tocado batallar, cuando me ve desesperada por alguna cosa, que no he podido conseguir. Es muy insistente ella con eso, ya que mamá es muy tolerante y goza de ese gran don como es la pariencia. Algo para mí realmente envidiable en ella. Lleva su vida con una gran tranquilidad y paciencia.
Aunque no es algo, que se pueda aprender, si lo he reeducado, por ella. Es la palabra de su día a día, cuando le cuentas algo, en relación a tener paciencia. Y bueno estoy segura que está será mi lección eterna, pero mamá logra, calmarme y mira que lo logra. Me tranquilizó y le doy tiempo al tiempo.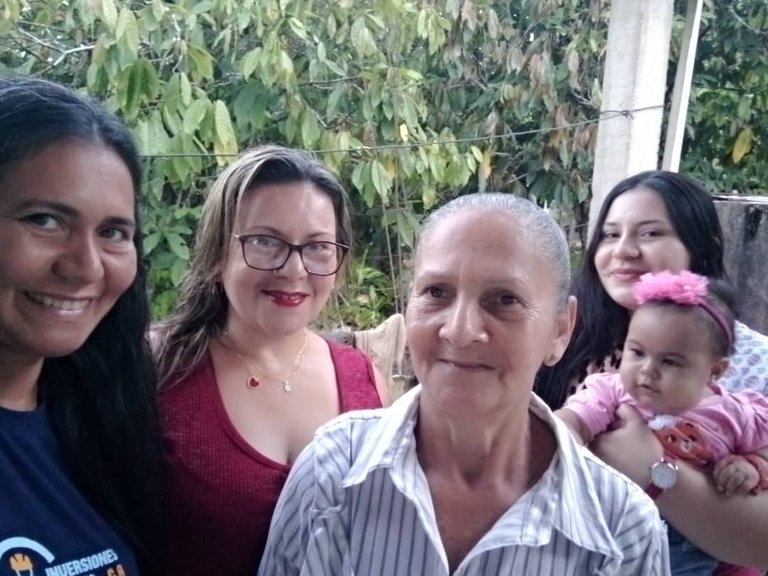 As for these three lessons that I have learned from her, I have always tried to instill them in my children, and I recommend, if you have not done so, encourage them in yours. Tolerance allows you to treat your neighbor with sensitivity and respect, no matter what their behavior is with us, you should simply value the fact that these are human beings just like us. Many times we find ourselves with little tolerant and offensive people. I always say that some problems can bring. And it's always good to help.//
En cuanto a estas tres lecciones que he aprendido de ella, he tratado siempre de infundircela a mis hijos, y les recomiendo, si no lo han hecho ustedes, fomentela en los suyos. La tolerancia, te permite tratar al progimo , con sencibilidad y respeto, sin importar cuál sea su comportamiento con nosotros, simplemente se debe valorar el hecho de que estos sean seres humanos igual que nosotros. Muchas veces nos conseguimos con personas poco tolerantes y ofensivas. Siempre digo que algún problemas pueden traer. Y siempre es bueno ayudar.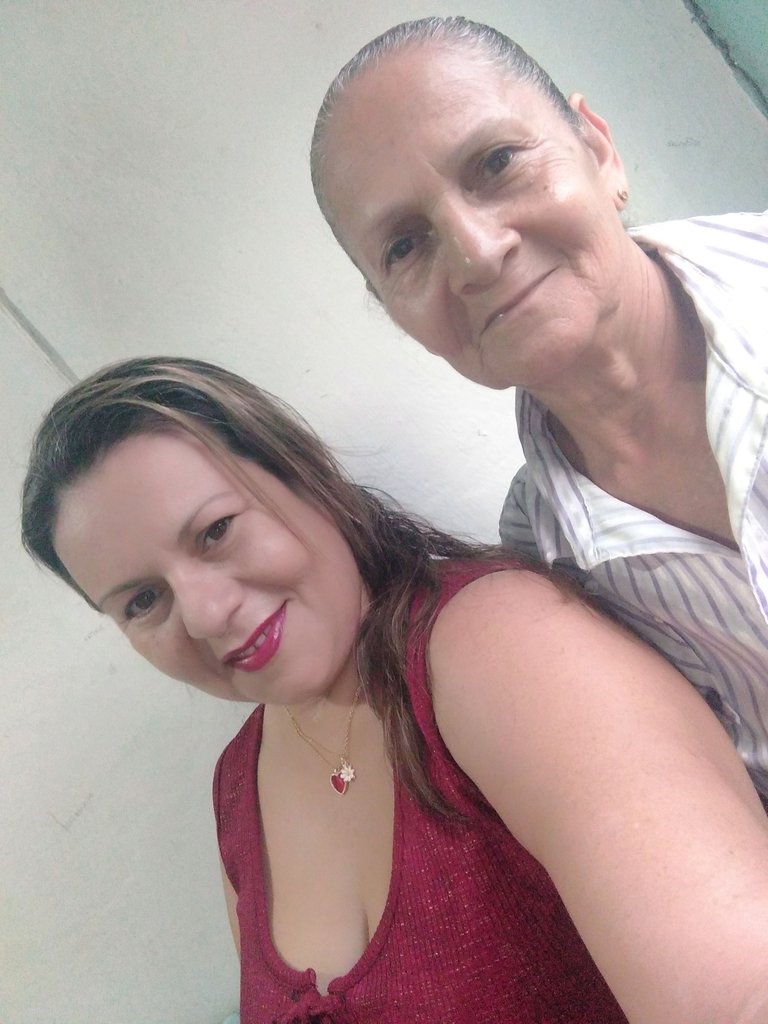 The contents are my own.
. Photos from my gallery.
Without further ado, I extend the invitation to @jorgelist.
Grateful you followed me to the end. Hoping in God it is a nice Day for all mothers.//
Los contenidos son de mí autoría.
. Las fotos de mi galería.
Sin más hago extensiva, lnvitacion a @jorgelist.
Agradecida me hayas seguido hasta el final. Esperando en Dios sea un lindo Día para todas las madres.
---
---