MWM|| Vamos a tejer un Granny de flor.|| Granny flower #1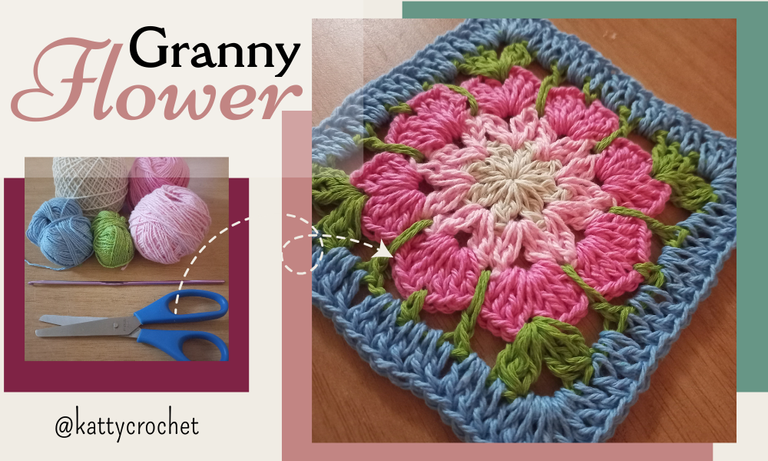 Saludos amigos y compañeros de esta hermosa comunidad, espero se encuentren bien. En mi publicación de hoy les quiero compartir un nuevo proyecto que me tiene emocionada y que me complace mucho darle inicio. Sigue leyendo y te cuento de que se trata.
Greetings friends and colleagues of this beautiful community, I hope you are well. In today's post I want to share with you a new project that has me excited and that I am very pleased to start. Keep reading and I'll tell you what it is all about.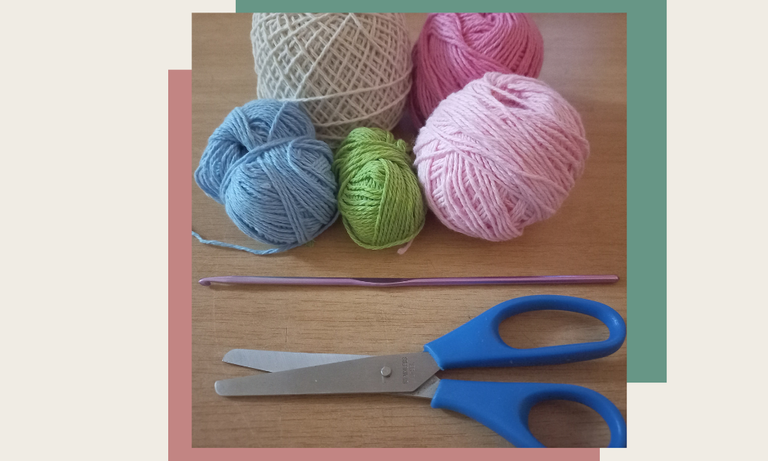 Como la mayoría de ustedes ya saben, yo una fan enamorada de los granny. Realmente me apasiona tejer nuevos diseños de grannys. Es por ello que se me ocurrió elaborar mi propio catalogo de granny squares.
El objetivo es tejer diferentes modelos de grannys y colocarlos en un álbum con su patrón. Este álbum lo pienso elaborar de manera digital y de manera física.
De forma digital trabajaré con las fotografías que tome de cada granny realizado y anexaré el patrón y la fuente de donde obtuve este patrón.
De forma física tengo pensado usar un folder donde pueda guardar cada uno de los granny ya tejidos.
As most of you already know, I am a fan in love with grannies. I am really passionate about knitting new granny designs. That's why I came up with the idea of making my own granny squares catalog.

The goal is to knit different models of grannies and place them in an album with its pattern. This album will be made digitally and physically.
Digitally I will work with the pictures I take of each granny made and I will attach the pattern and the source from where I got this pattern.
Physically I plan to use a folder where I can keep each of the granny already knitted.
Este granny que les comparto el día de hoy es el primero de la colección. Es un granny con una bonita flor en el centro. En pinterest se pueden encontrar infinidad de patrones de granny, sin embargo, los que más me gustan son los grannys con forma de flor. Para este primer granny elegí un patrón sencillo pero muy bonito. Debo decir que no encontré un gráfico con las puntadas así que tuve que usar una foto de referencia.
This granny that I share with you today is the first of the collection. It is a granny with a beautiful flower in the center. On pinterest you can find plenty of granny patterns, however, the ones I like the most are the flower-shaped grannys. For this first granny I chose a simple but very pretty pattern. I must say that I didn't find a chart with the stitches so I had to use a photo for reference.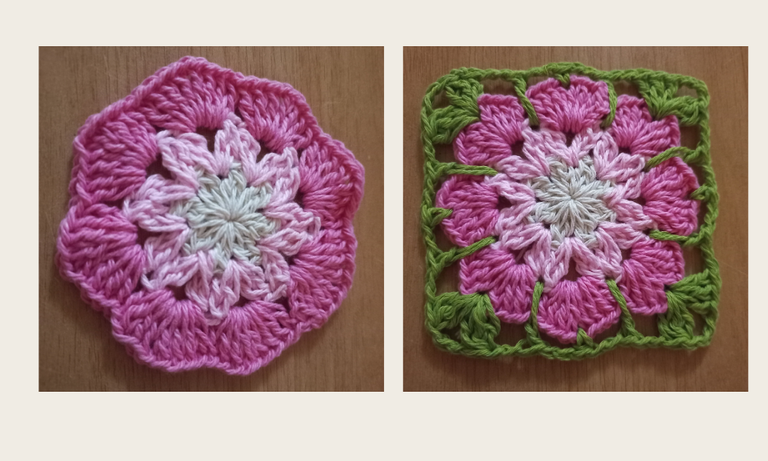 Traté de utilizar los mismos colores de hilo de la foto de referencia y el resultado realmente me encantó. Espero me acompañen en el proceso de este nuevo proyecto que me tiene muy ilusionada. Hoy les presento el primero de muchos grannys que voy a tejer próximamente. Muchas gracias por leer, saludos y bendiciones.
I tried to use the same yarn colors as the reference photo and I really loved the result. I hope you will join me in the process of this new project that I am very excited about. Today I present to you the first of many grannys that I will be knitting soon.

Thank you very much for reading, greetings and blessings.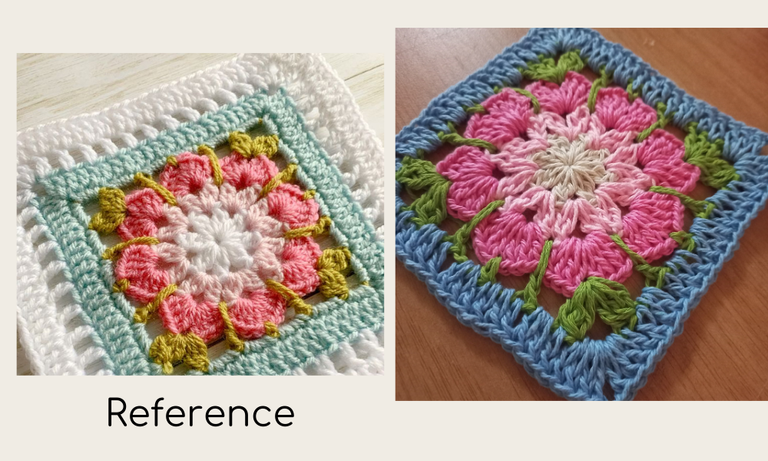 Todas las fotos fueron tomadas con mi celular Samsung A32.
El banner de portada y los separadores de textos son diseñados por mi en Canva.com
Uso traductor Deepl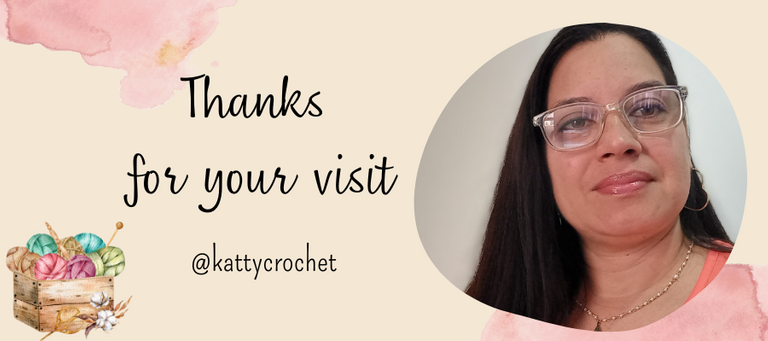 ---
---