Chicha de arroz [ESP-ENG]
---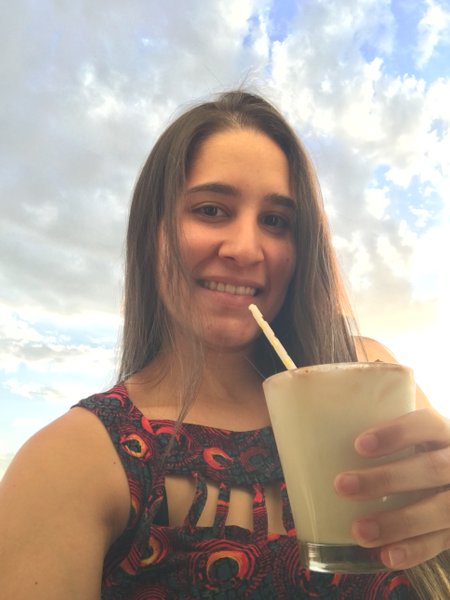 La chicha de arroz tiene su origen en los estados Orientales Venezolanos, soy de cumaná estado sucre donde el sabor de la chicha se pueden encontrar en cualquier rincón, es una bebida típica y tradicional, además es muy sabrosa y sirve para refrescar especialmente ese calorcito que nos caracteriza los Oriéntales.
The rice chicha has its origin in the eastern Venezuelan states, I am from the Cumana state of Sucre where the taste of chicha can be found in any corner, it is a typical and traditional drink, it is also very tasty and serves to refresh especially that little heat that characterizes us Oriéntales.
Escogí esta bebida porque no solo me recuerda a mi país, si no a mi gente, a las calles de toda cumaná. En mi infancia solía pasar todas las tarde un chichero llamado Jesús era un señor moreno la cual hacía las mejores chicha eran tan ricas, cremosas y con un sabor único además daba ñapa, siempre lo esperábamos cuando escuchábamos decir, la chicha llegó la chica más rica salgan a comprarme que esperan no se pierdan esta chicha cremosa, todos salíamos corriendo a comprarle chicha.
I chose this drink because it not only reminds me of my country, but also of my people, the streets of Cumaná. In my childhood, I used to spend every afternoon a chic hero named Jesus was a dark man who made the best chicha was so rich, creamy and with a unique flavor also gave ñapa, we were always waiting for him when we heard him say, chicha came to the richest girl go out to buy me what are you waiting for do not miss this creamy chicha, we all ran out to buy chicha.
Al pasar del tiempo ya no solía pasar, debido a la situación país; una tarde pasó y como ya no pasaba como antes no lo esperábamos afuera. Comenzó a gritar llego las chicha salgan pues no me van a comprar, salimos todo contento a comprarle y nos comento que ya no pasaba con más frecuencia porque ya no le daba la base, yo enseguida le pregunto cómo hace para que las chicha le queden tan ricas, me responde: te voy a decir el secreto es muy simple los ingredientes son: arroz, leche, azúcar, canela, leche condensada(opcional), el más importante mucho amor y no les voy a mentir hasta ahora no eh probado una chicha tan sabrosa como lo hacía el señor Jesús pero mis esperanza no se acaban, a continuación les mostraré paso a poso de los ingredientes con sus respectivos cantidades y la preparación.
As time went by he didn't come by anymore, due to the country's situation; one afternoon he came by and since he didn't come by as often as before, we didn't wait for him outside. He began to shout "I'm going to buy the chicha, go out because they are not going to buy from me, we went out all happy to buy from him and he told us that he didn't come by more often because he no longer had the base, I immediately asked him how he makes the chicha so delicious, he answered me: I'll tell you the secret, it's very simple, the ingredients are: rice, milk, sugar, cinnamon, condensed milk (optional), and more: rice, milk, sugar, cinnamon, condensed milk (optional), the most important is a lot of love and I am not going to lie to you until now I have not tasted a chicha as tasty as Mr. Jesus did but my hopes do not end, then I will show you step by step the ingredients with their respective amounts and preparation.
---
Ingredientes:
Para la base de nuestra chicha:
5 Tazas de agua (1.18 litros)
2 Cdas de azúcar
1/2 Cdita de sal
1 Taza de arroz (185gr)
Ingredients:
For the base of our chicha:

5 Cups of water (1.18 liters).
2 tablespoons of sugar
1/2 teaspoon of salt
1 cup of rice (185gr)
---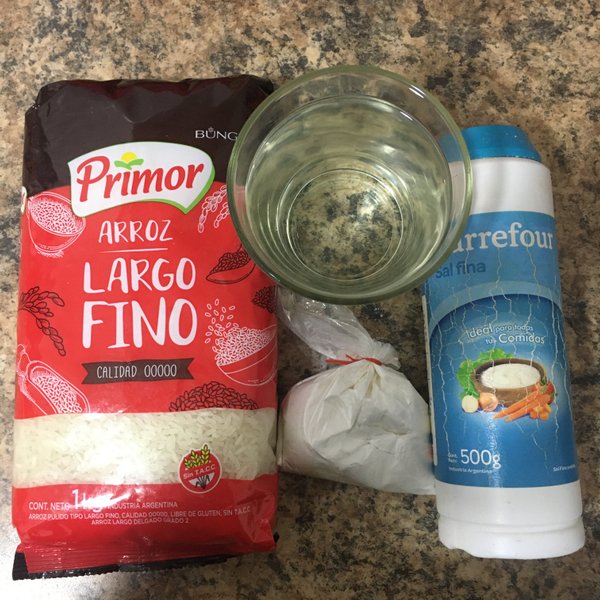 Para armar nuestra chicha:
2 Tazas de leche líquida completa (708 mililitros)
1 Lata de leche condensada(396 gr)
To make our chicha:

2 Cups of full liquid milk (708 milliliters)
1 can of condensed milk(396 gr)
---
Para servir la chicha:
Leche condensada al gusto
Hielo
Canela en polvo al gusto
To serve the chicha:

Condensed milk to taste
Ice
Cinnamon powder to taste
---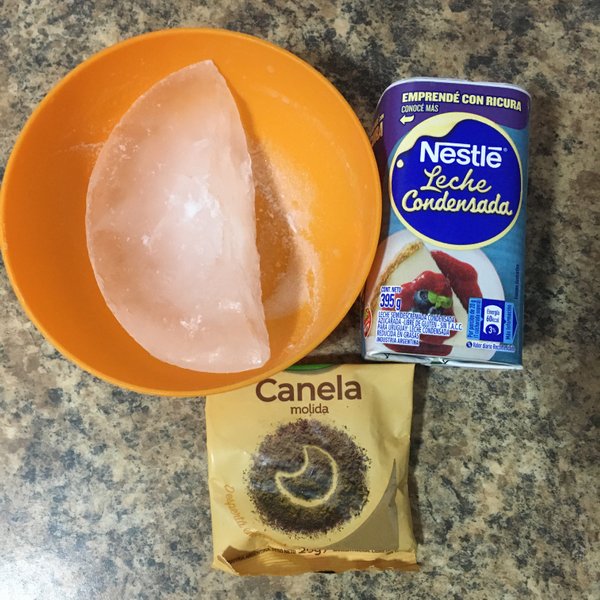 Preparación: Primero colocamos 5 tazas de agua en una olla, le agregamos el arroz, las 2 cucharadas de azúcar, 1/2 de sal y luego dejamos que se cocine( preferiblemente hacerlo un día antes o si lo hacen el mismo día con 5 horas de anticipación.)
Preparation:
First place 5 cups of water in a pot, add 2 tablespoons of sugar, 1/2 teaspoon of salt, then stir the rice and let it cook (preferably a day before or if you do it the same day with 5 hours in advance).
---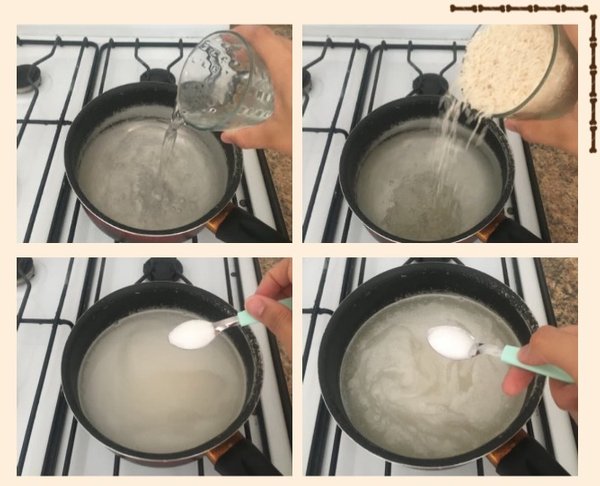 Una vez listo el arroz pasamos a preparar nuestra chicha, agregamos a la licuadora el arroz frío, 2 tazas de leche comenzamos a licuarlo.
Once the rice is ready, we prepare our chicha, we add the cold rice to the blender, 2 cups of milk and we start to blend it.
---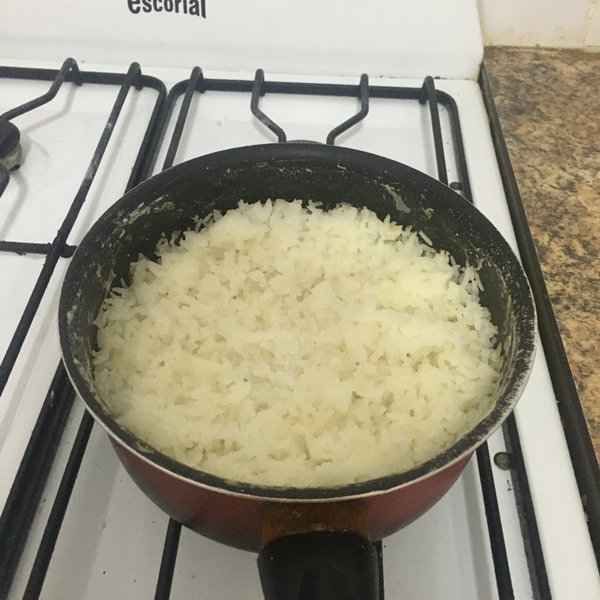 ---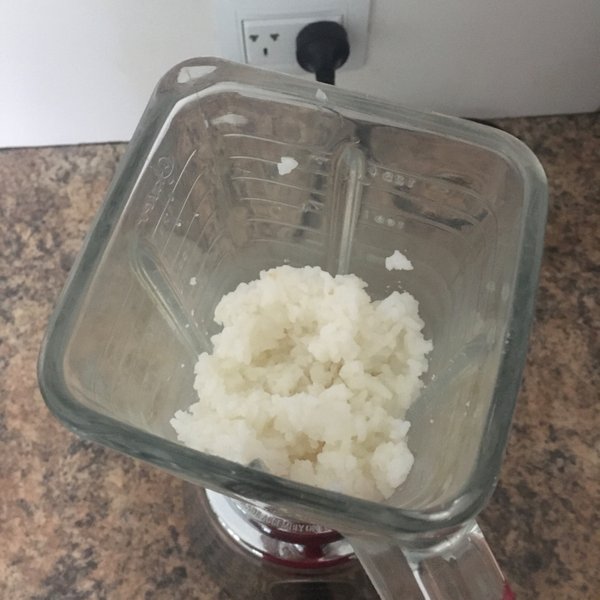 ---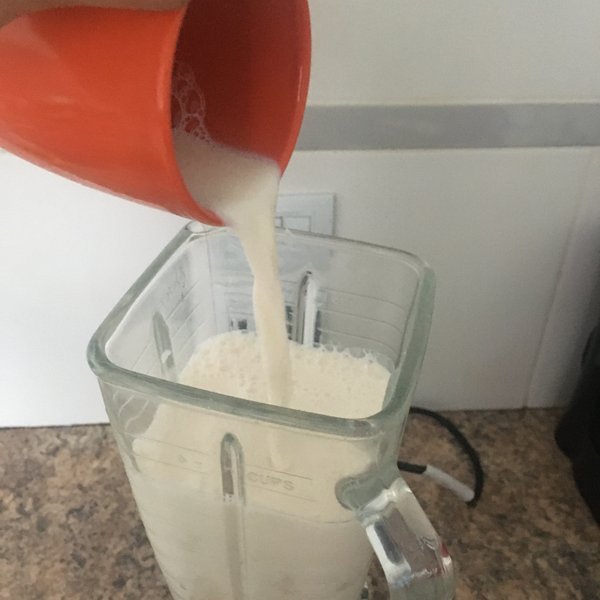 Luego añadimos la leche condensada, también le pueden colocar azúcar si lo quieren más dulce, aunque con la leche condensada es suficiente y vainilla si tienes en casa( yo no le coloque porque no tenia)
Then add the condensed milk, you can also add sugar if you want it sweeter, although condensed milk is enough, and vanilla if you have it at home (I didn't add it because I didn't have any).
---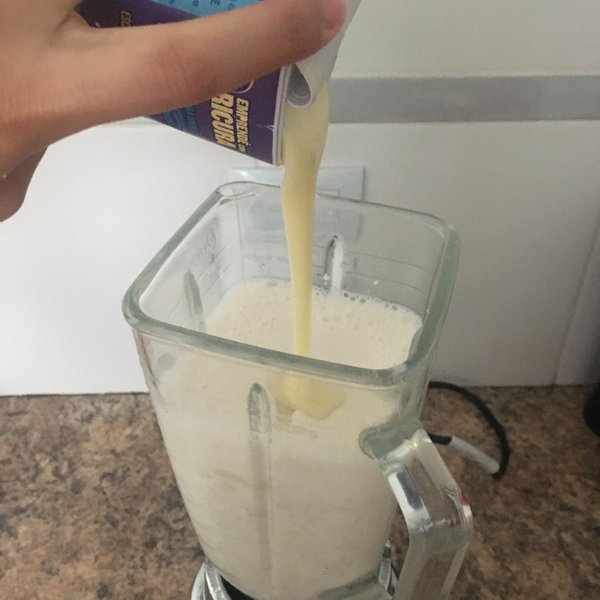 ---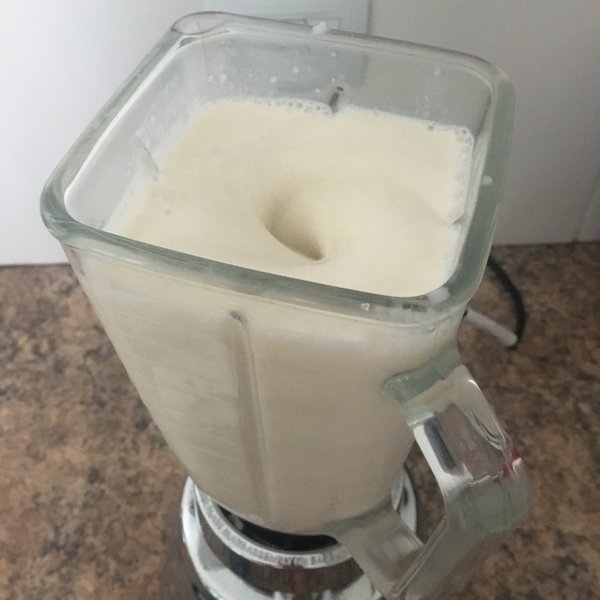 Una vez todos los ingredientes estén incorporados, pasamos a colarlo ya que es arroz y pueden quedar grumos.
Once all the ingredients are incorporated, we move on to place it, since it is rice and there may be lumps.
---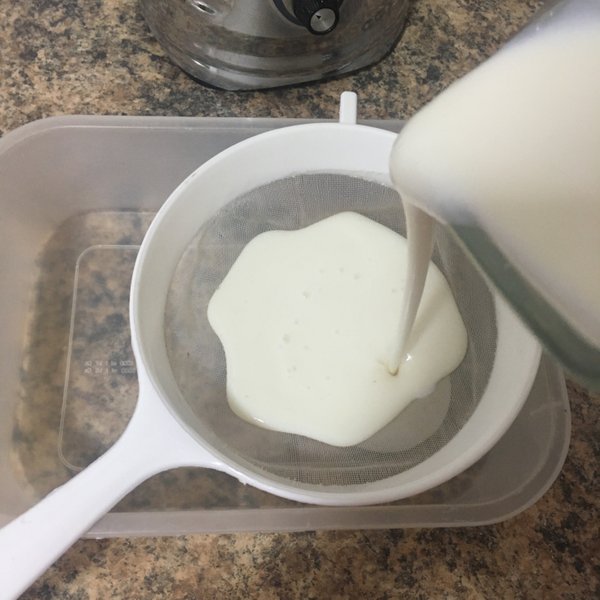 ---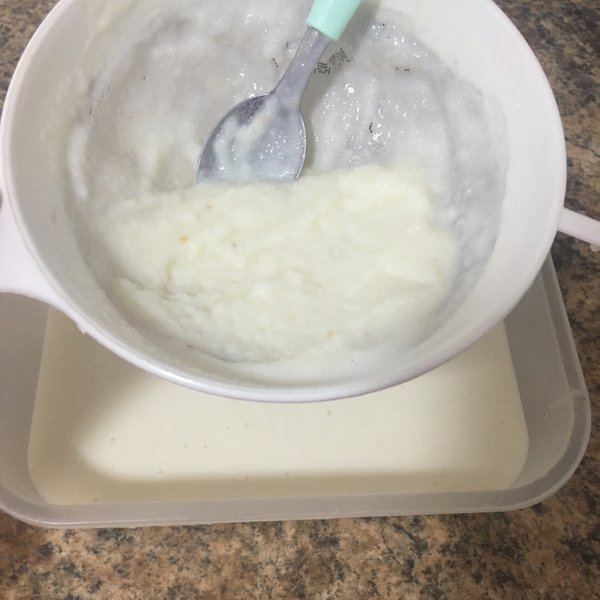 ---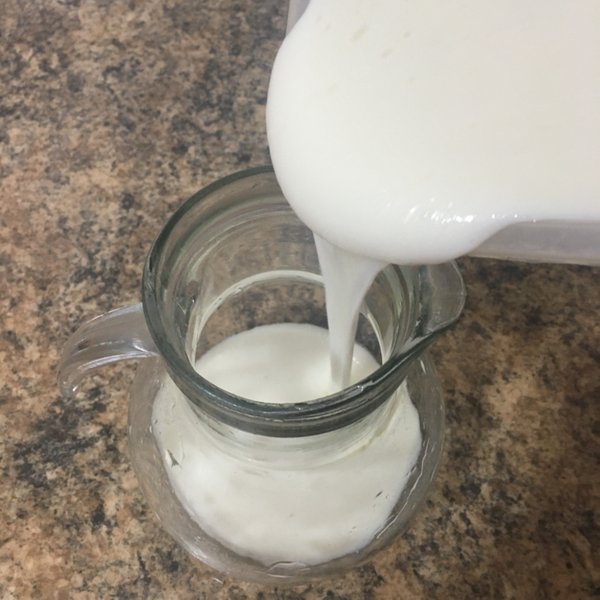 Para servir la chicha, colocamos hielo en un vaso; añadimos la chicha, la leche condensada y canela en polvo. Listo! A disfrutar esta rica chica .
To serve the chicha, place ice in a glass; add the chicha, condensed milk and cinnamon powder. Ready! Enjoy this rich girl.
---
---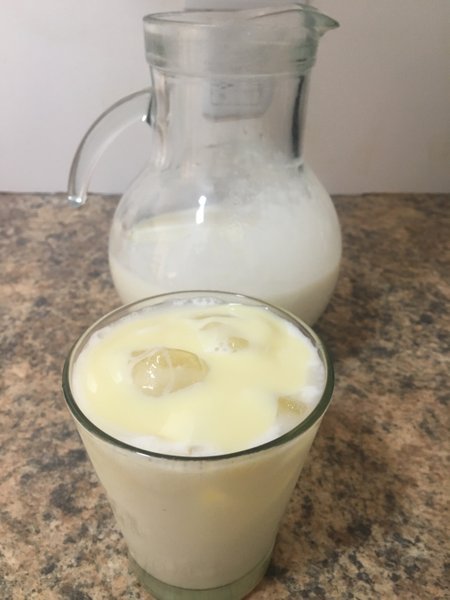 ---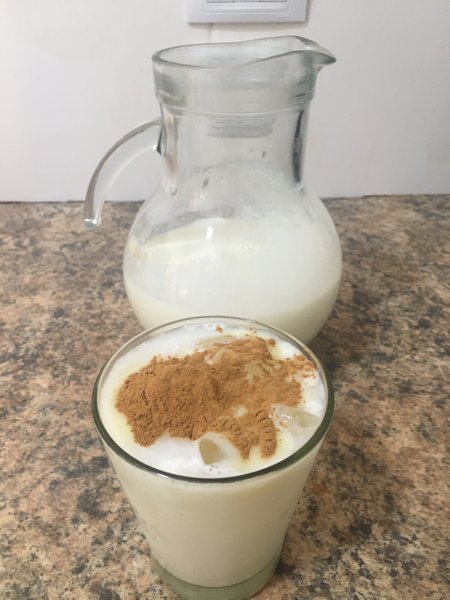 ---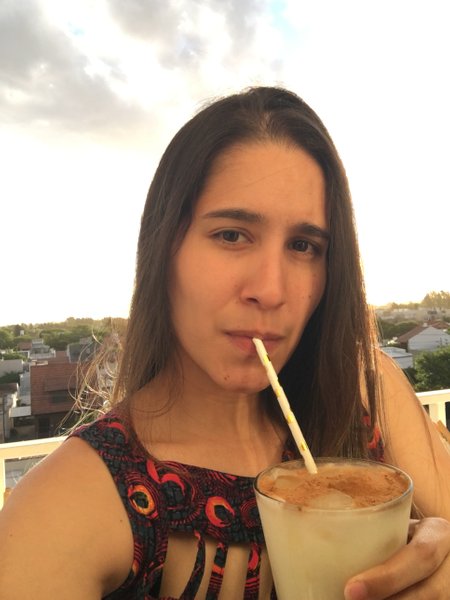 ---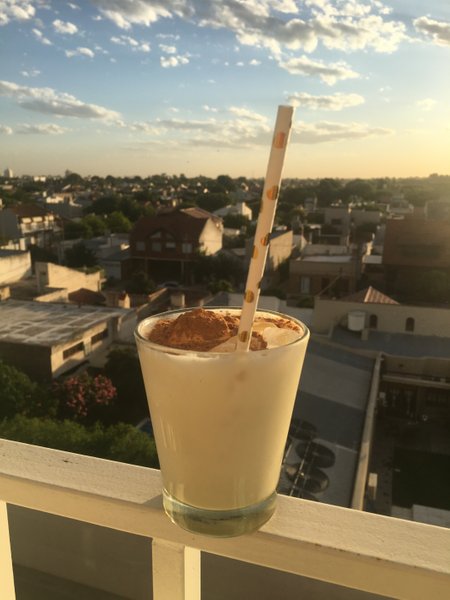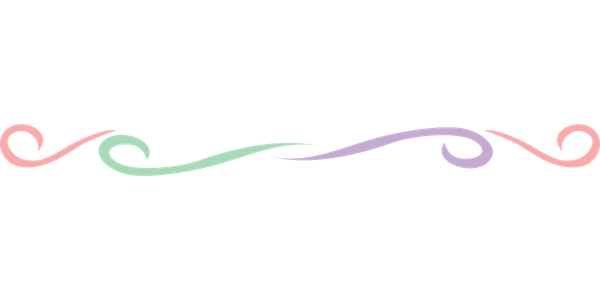 Invito a participar en el concurso @amandaj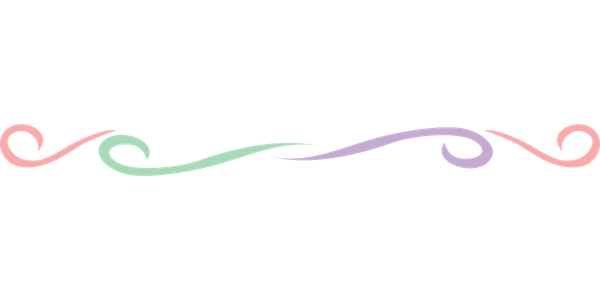 Gracias por leer mi presentación y le agradezco dejar un comentario.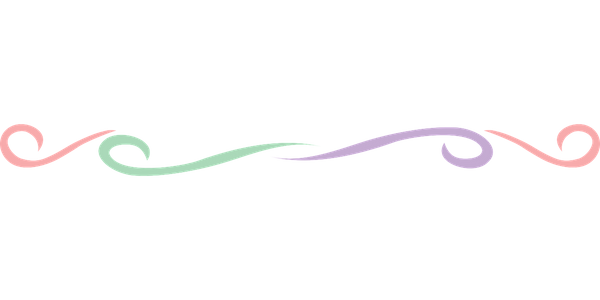 Publicación realizada Desde mi móvil y Fotos tomadas con mi teléfono iPhone 6s. Separador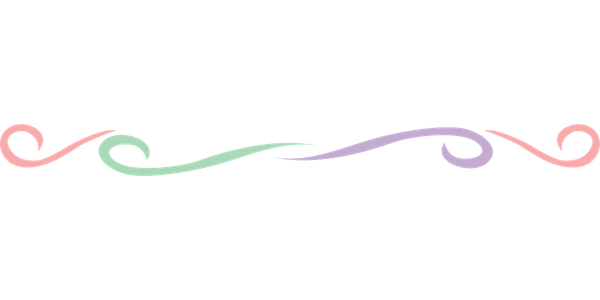 Twitter y Instagram:@katydvag
---
---