Risingstar 149days
Hello Blockchain Gaming Community,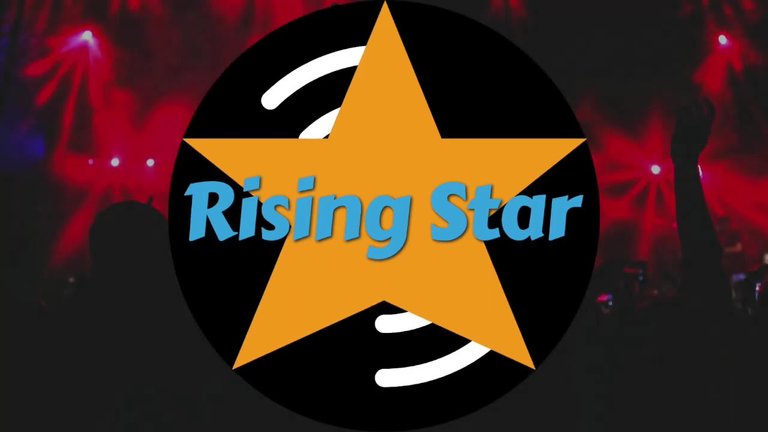 It's been 149 days since I started listening to Rising Star music.
I am a fan of playing Rising Star.
I always start my morning with Rising Star.
My Rising Star Level is reaching on 63.This Level is Playing.
I currently have total 146 Cards in my Rising Star Game now.
From a total of 146 cards, I have 4715 permanent fans and 1166 Luck and 5028 Skills and 106 Income Modifier.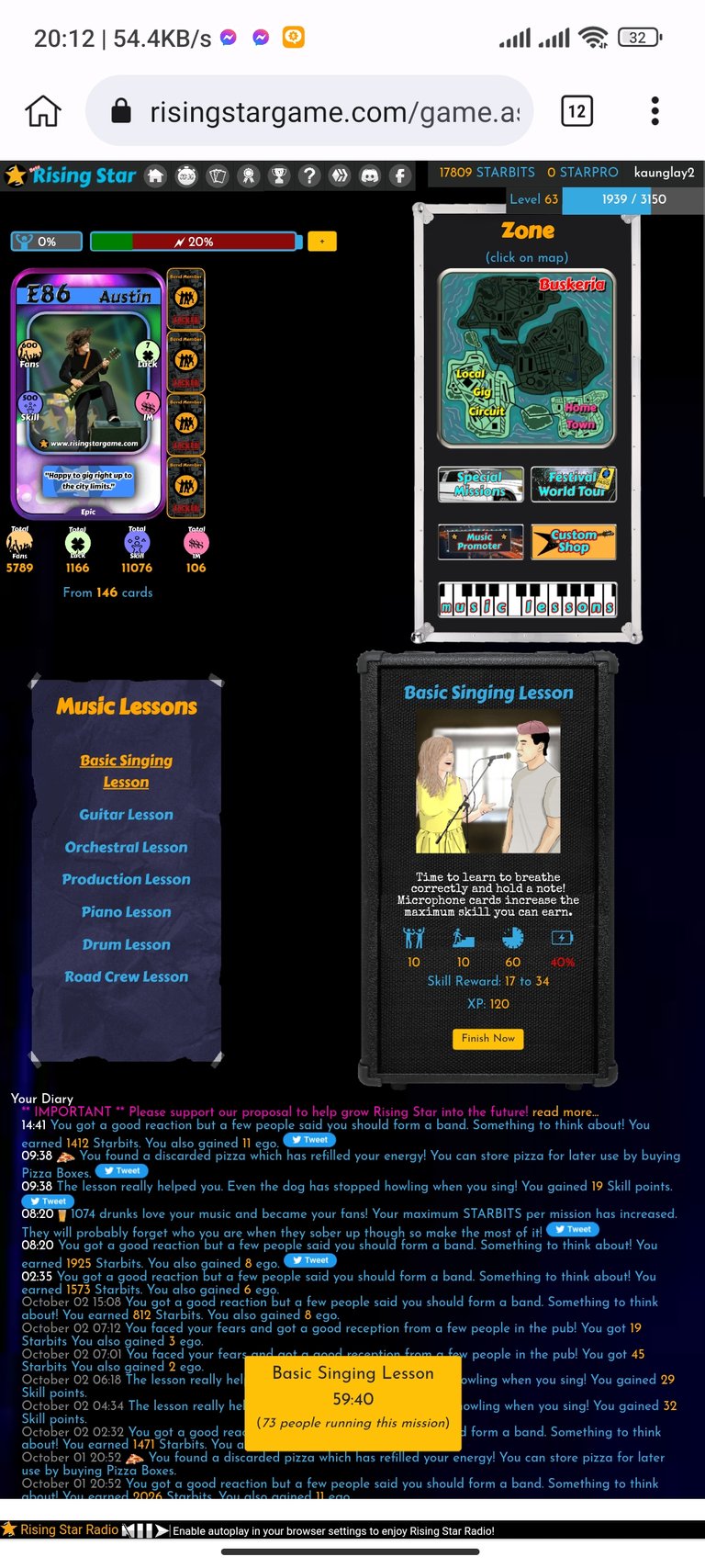 I am continuing Rising Star Missions with Fans 5789 , Luck 1166, Skill 11076 and Income Modifier 106.
My skills are always improving.
Today, I Played Below,
Local Mini Tour Support - 3 Mission.
Basic Singing Lesson - 1 Mission.
Today, I fininshed 4 Missions Today.
Let everyone know that Rising Star is a must-try Blockchain game for the future.
Play with your precious time in "Rising Star" music game.
I am so happy to play about this game.
A total of 1328 missions have been completed.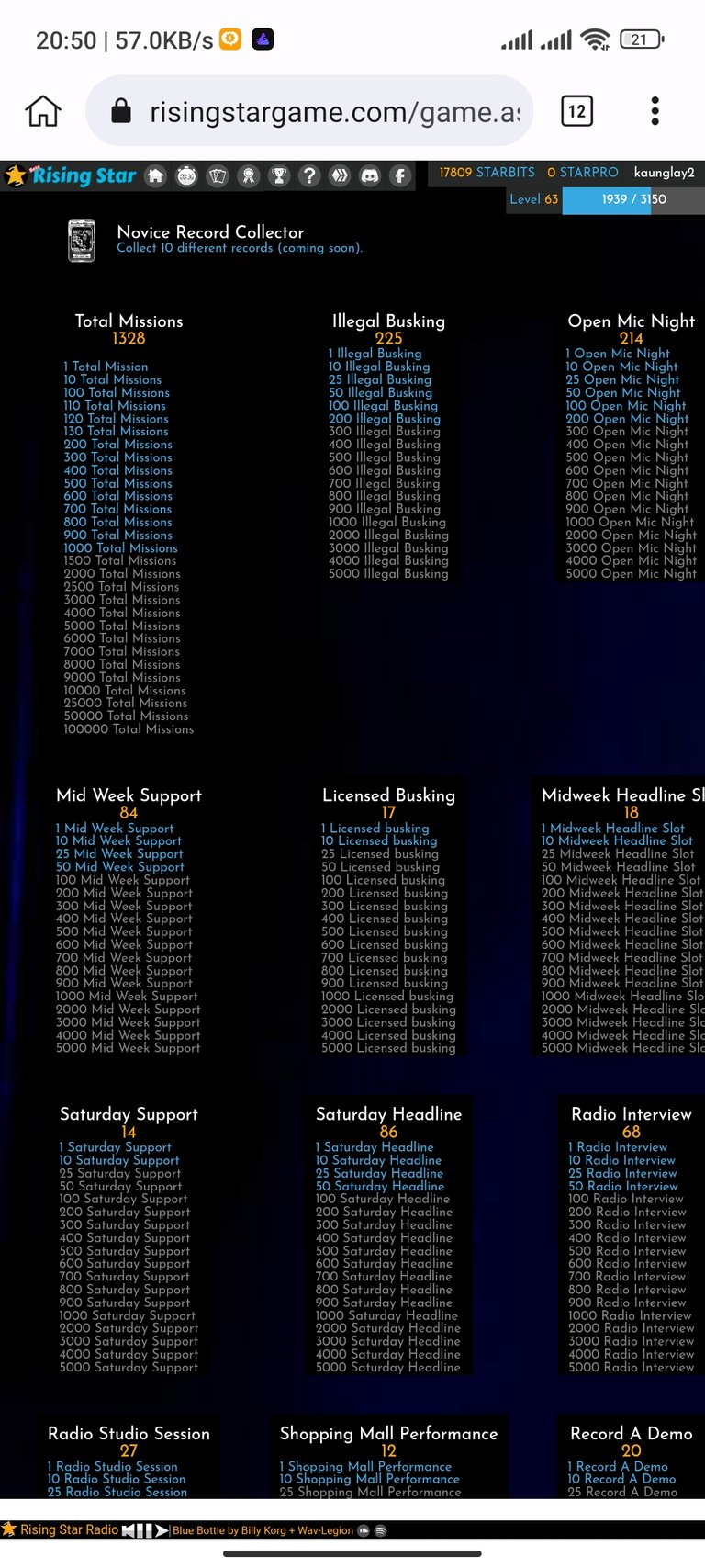 So I sharing Total Mission below.
Illegal Busking - 225 Mission.
Open Mic Night - 214 Mission.
Mid Week Support - 84 Mission.
Licensed Busking - 17 Mission.
Midweek Headline Slot - 18 Mission.
Saturday Support - 14 Mission.
Saturday Headline - 86 Mission.
Radio Interview - 68 Mission.
Radio Studio Session - 27 Mission.
Shopping Mall Performance - 12 Mission.
Record A Demo - 20 Mission.
Local Festival Acoustic Tent - 96 Mission.
Local Mini Tour Support - 92 Mission.
Record Signing - 4 Mission.
STARBITS Millionaire - 14 Mission.
Basic Singing Lesson - 186 Mission.
Guitar Lesson - 70 Mission.
Production Lesson - 20 Mission.
Piano Lesson - 35 Mission.
Drum Lesson - 26 Mission.
Thank you very much for your attention to the letter.
We meet again in the next game.
Have a great day everyone.
---
---