Beautiful but terrible wasp
Last night when I walked into the dining room for dinner and looked at the dining table I saw this bug. It was a blunder. It is a terrible pest. Because when it pierces the human body, it immediately causes a lot of pain and that part of the body immediately swells up a lot. So it scares me a bit, even though they look a bit nice. Among them there is a species that is yellow and looks similar. This middle part was a bit narrow. The head and back were somewhat thicker in comparison.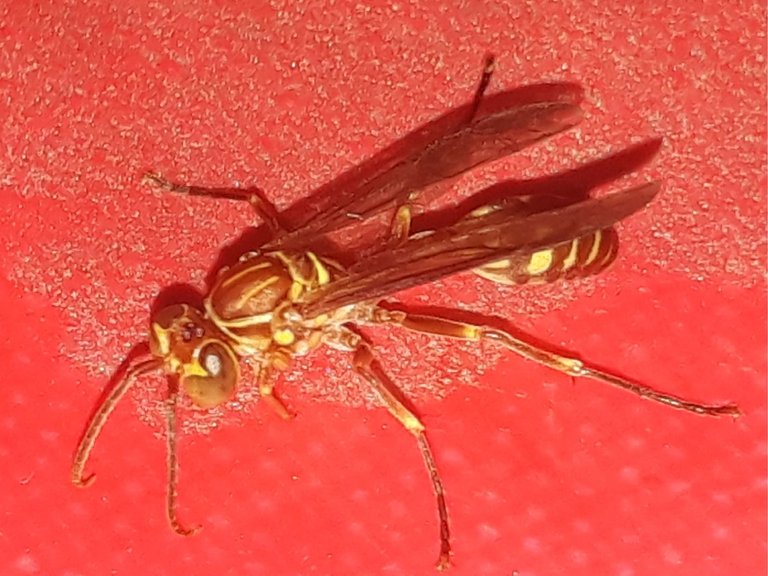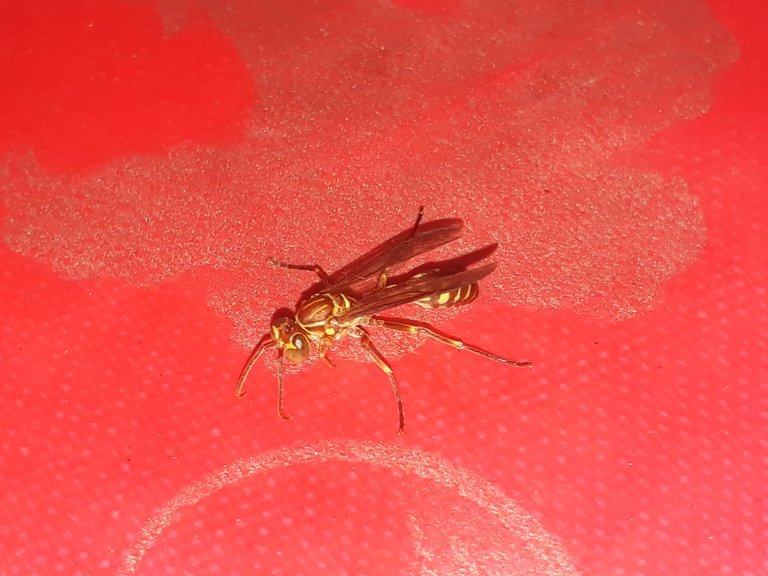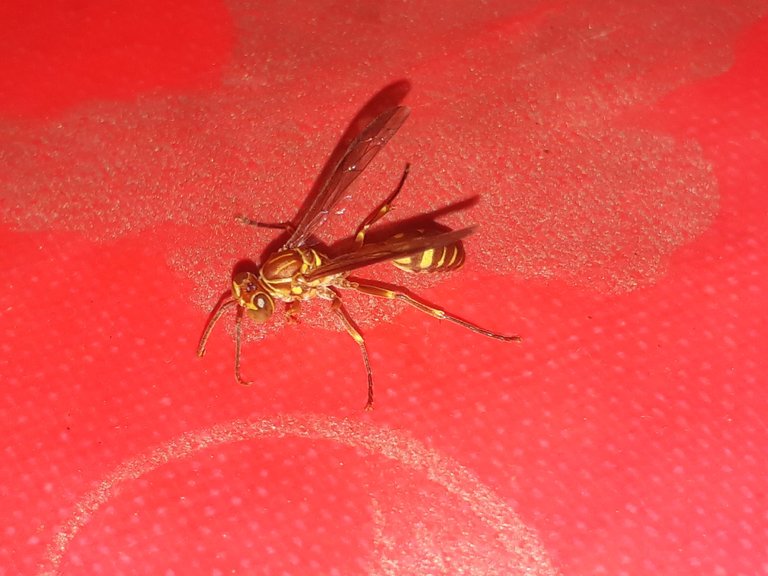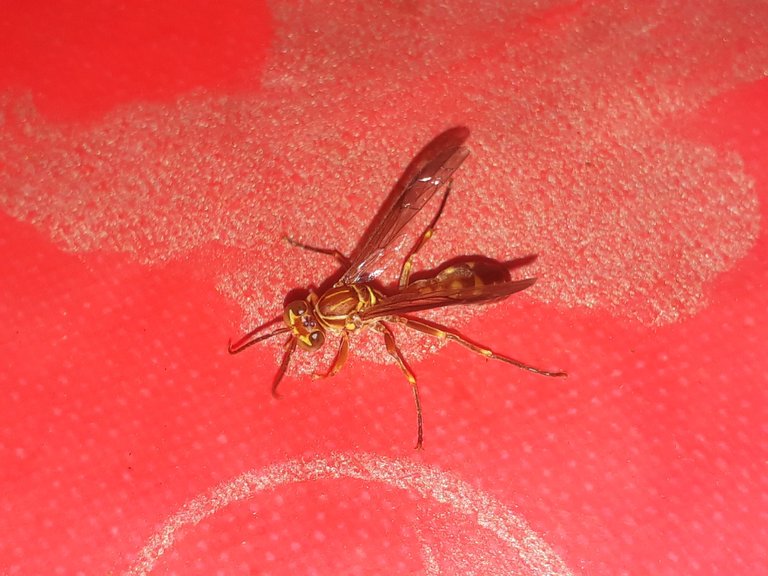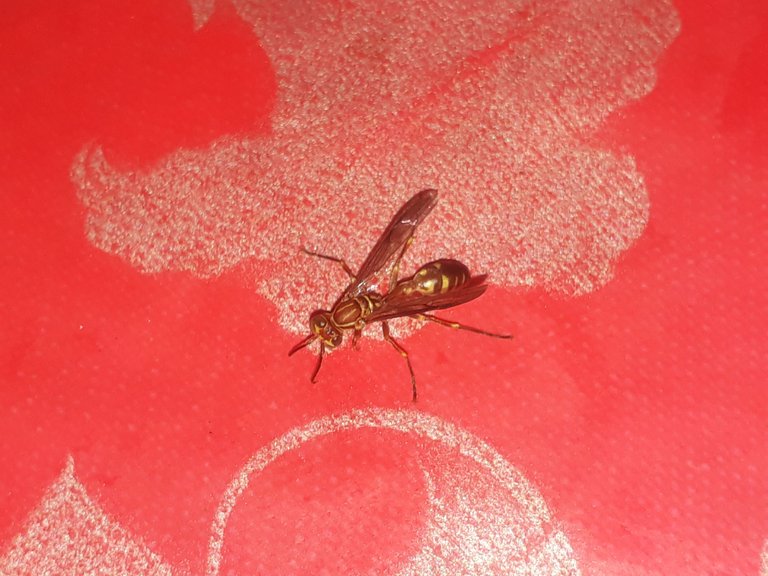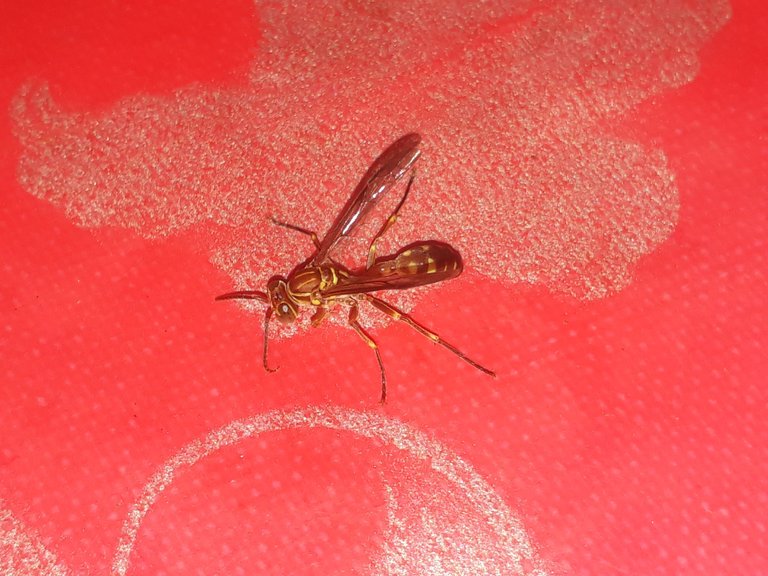 I saw this bug sitting on the dining table last night. But it seemed to be slightly injured but I didn't see a wound in it. But it was faltering. I took some photographs in that situation. I often see the nest of this boletus in our house in various holes or in the leaves of trees, branches or corners of the house. They sometimes go near their nest or come around and sting the body. So from that point of view it looks terrible to me.
---
---