Happy moments with friends at Cox's Bazar, the longest beach in the world!
Friends mean extra joy. A friend means a companion to share happiness and sorrow. A friend is a part of life with whom one can share some moments of happiness or some moments of sadness and share happiness and sorrow. And a few moments with those friends always brings joy. And when you can go on a fun trip with those friends, the moment becomes more joyful. Last year I had one such opportunity to go on a pleasure trip with some of my classmates or friends. Earlier last year we went on a joy ride. We first went to a safari park and later to the special longest beach Cox's Bazar and had a lot of fun there. The moment I still love so much when I remember those memories.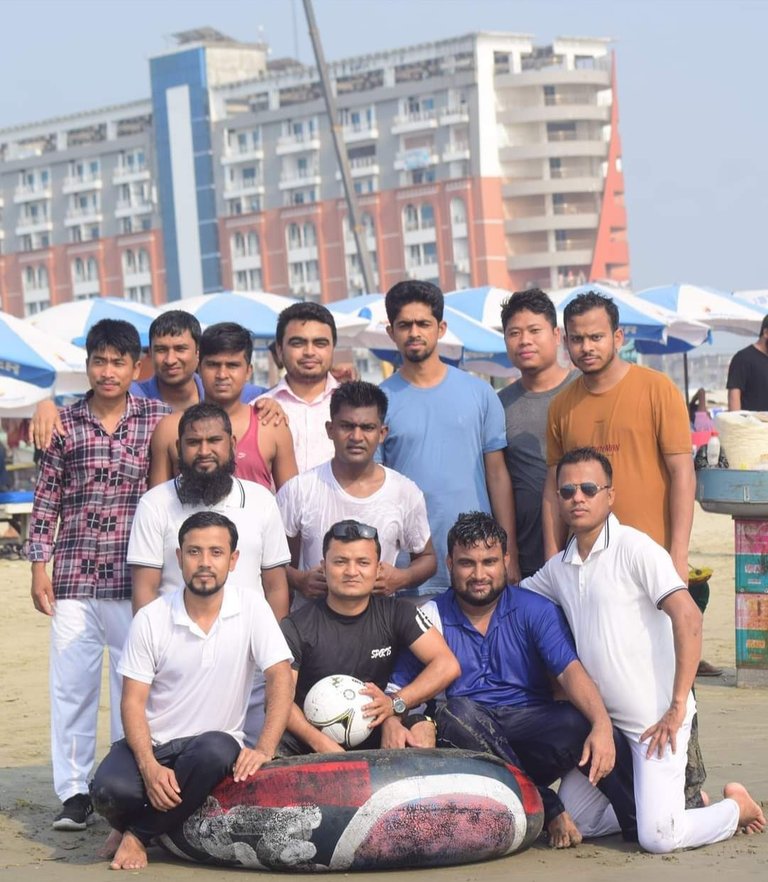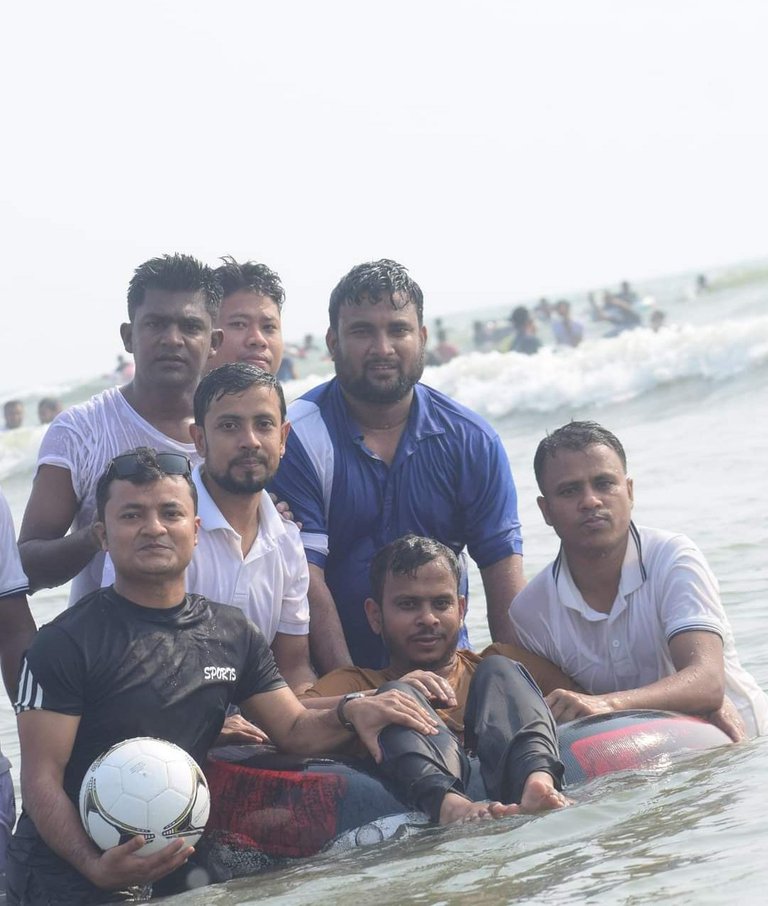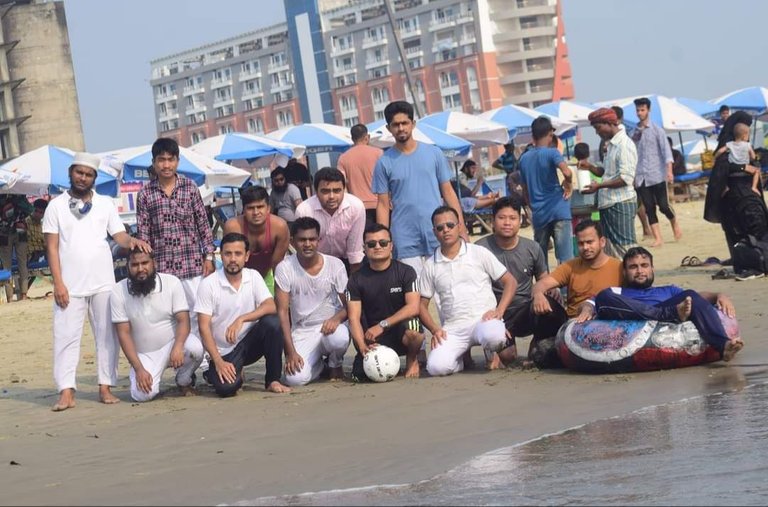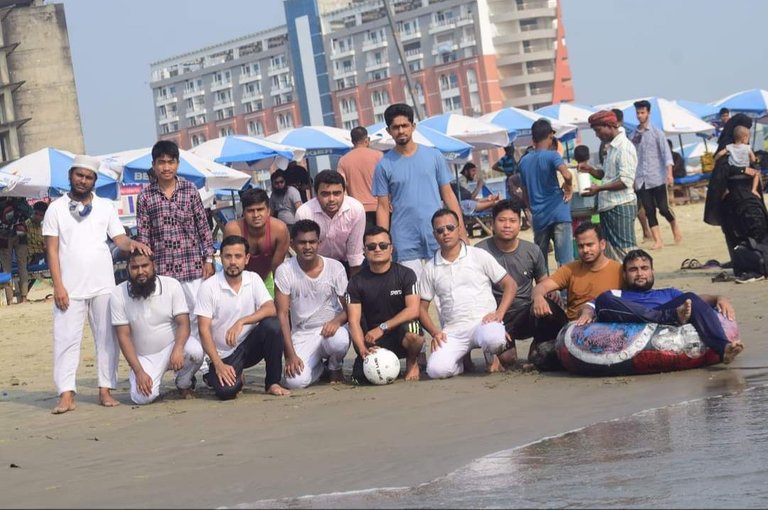 After we got there we had a lot of fun at the beach. Because we took a football with the time to go and a safety inflated tire or safety tire. We played football to the rhythm of the waves and had a lot of fun. And we all did a lot of mischief together which is still a memory. But at that moment I lost one of my glasses due to the waves in the sea water. Moreover, we rented an umbrella and chowki for some time to take rest. Where we kept our clothes.
That moment was really joyful. Because we got out of our personal lives that day and got together in the morning and had some fun time. Going to the hotel together eating and drinking and bathing and playing football was really wonderful. The images still move me. Also we went together a lot so we had a lot of singing and cheering and cheering in the bus while going.
Thanks For Your reading and visiting
@kawsar8035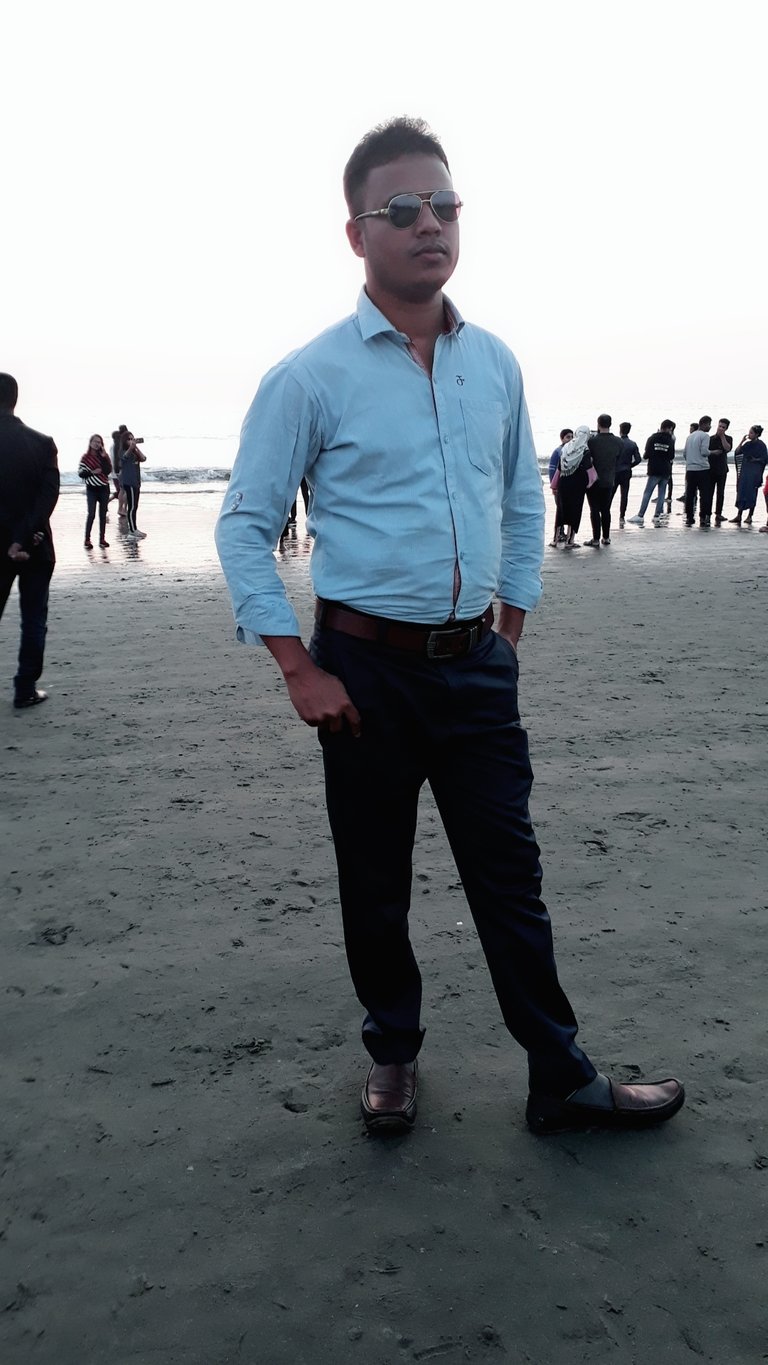 I am Md. Kawsar Hasan. I am Bangladeshi and proud to introduce myself as a Bangladeshi because I love my country so much. Because this is my motherland. I am engaged in the teaching profession. When I can teach my students something new, I have a different feeling. I also like to learn and do something new every day, I like to mingle with new people and like to learn something new. I always think of myself as a student of nature. Because we have a lot to learn from nature. I just try small to learn. I love to travel. A lot can be learned from nature through travel. Love to learn and write. I have been trying to write since I was a child and that is why I often fall behind in writing. I try to respect people. I think if you respect someone, your self-esteem does not decrease but increases.
---
---