Blog #108: Looking For A Restaurant In Alegria Cebu? Try Cosina Organica
Hey Hivers!
As I've explored the Alegria town in the south of Cebu (I haven't completely explored the whole town yet), I was able to discover different things with the help of the natives there. I talked with them and asked few questions about the place. After talking with the natives I asked their recommendation of the best restaurant in town. Cosina Organica was recommended to me so I immediately hopped in to the tricycle and headed to the restaurant.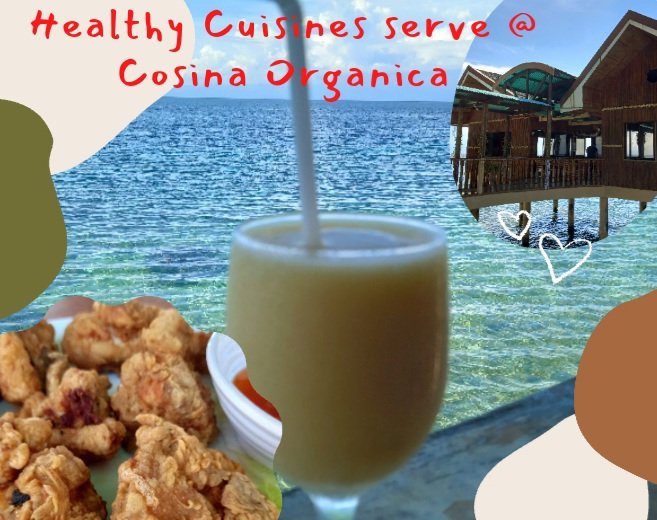 They have signboard in front of their building so if you are new to the place there's no need to worry. You can easily locate it.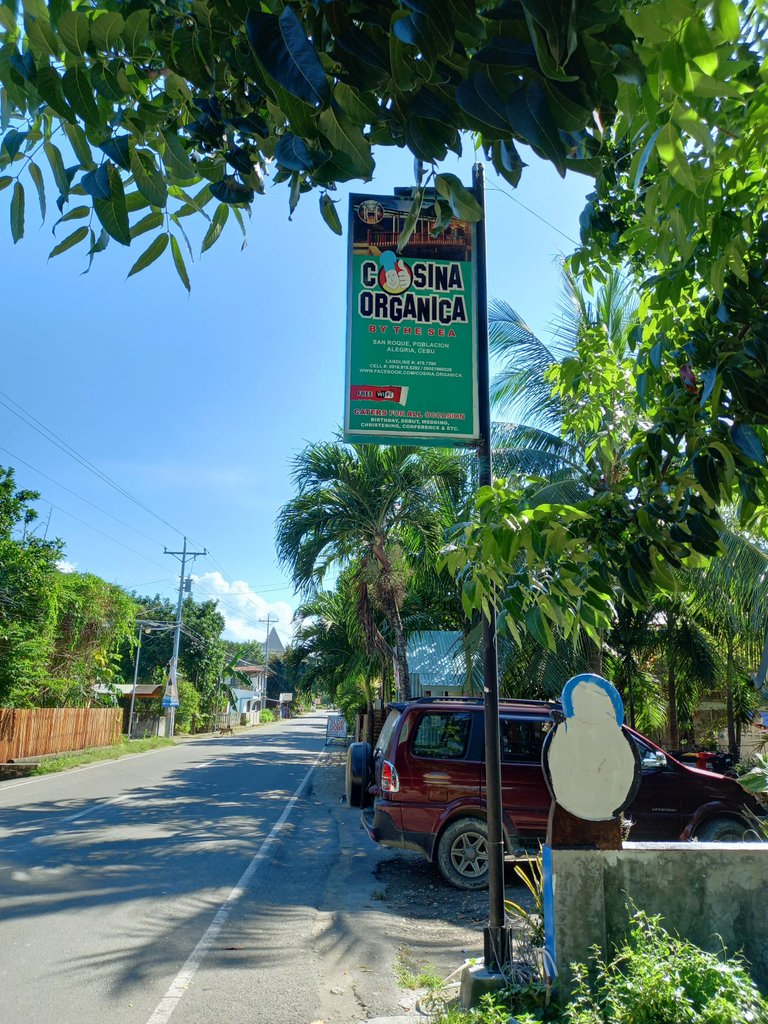 As I alighted from the tricycle I saw a building right in front of me. I thought they were closed because the place was quite as I arrive. I came closer to the building and I saw a man busy writing inside. He greeted me and I was told to head to the adjacent building. As I stepped out to the back door, I saw the restaurant situated by the sea. I was completely surprised because no one mentioned it to me.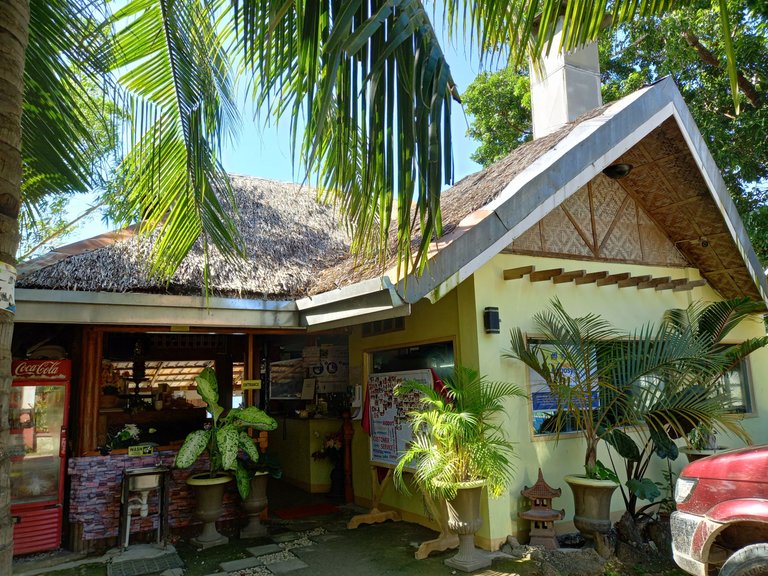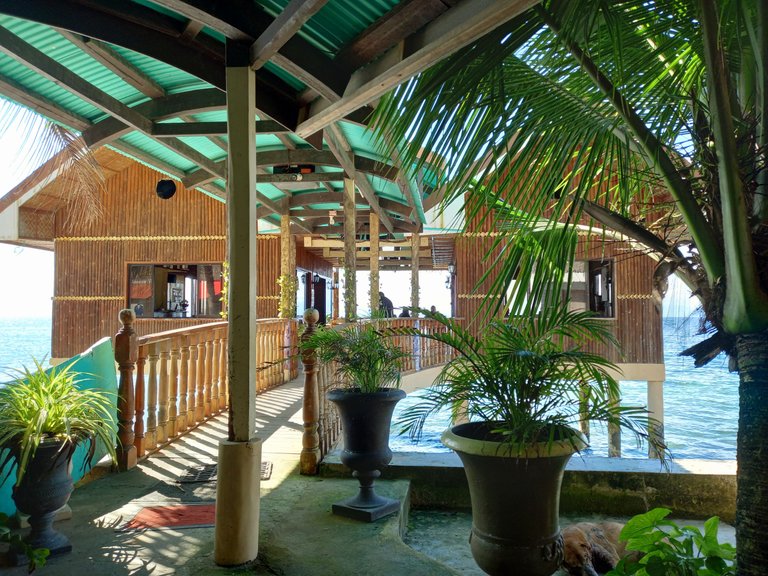 I felt a little bit shy as I arrive inside the restaurant because there were many customers whose eyes were gazing at me while I was looking for a comfortable table for myself.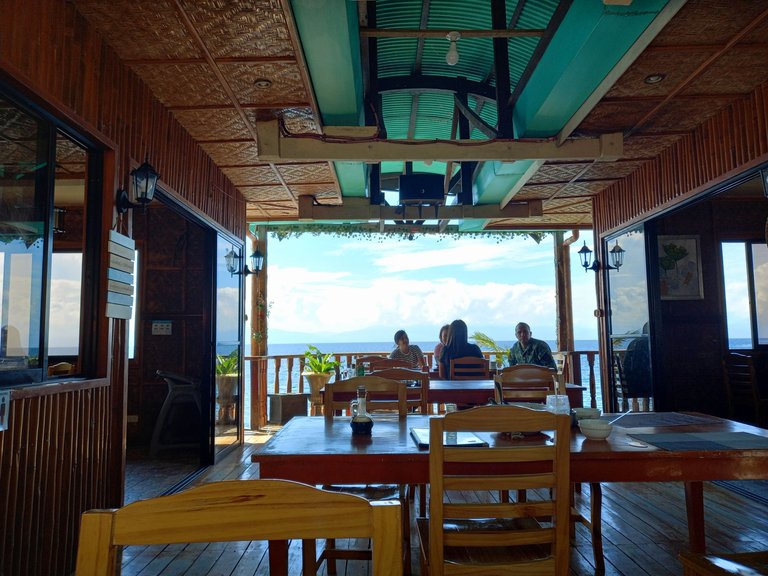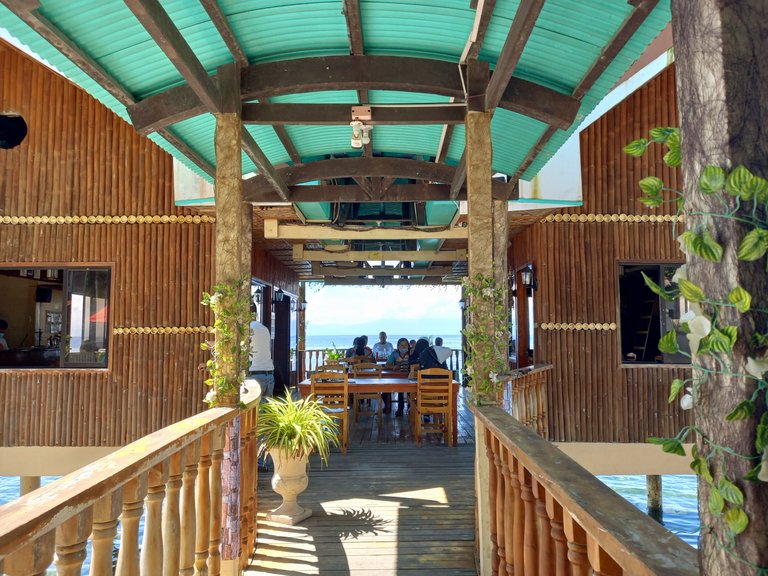 This is the beautiful view of the restaurant. I know you love this too.I truly appreciate the place because of the cool breeze. I also love the relaxing vibe of the restaurant.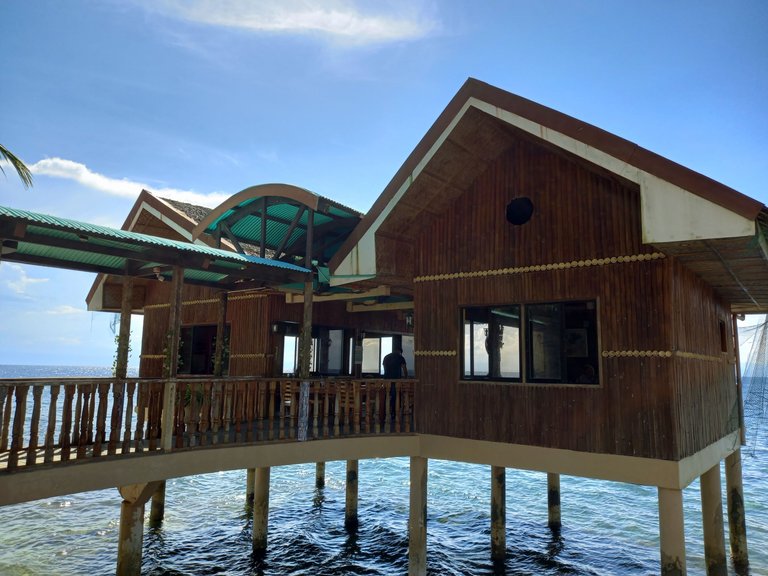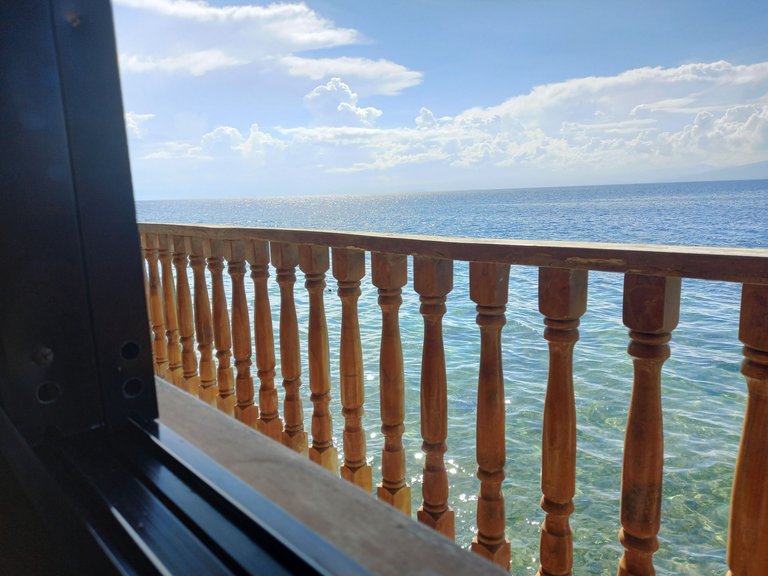 As I scanned their menu, I saw this piece of paper. It is the story of Cosina Organica from the planning stage of the restaurant to where it is now. Why they named it Cosina Organica? You may find it below.
Cosina Organica was named by Dr. Gilberto F. Magellon, the president of the school where the owners used to teach. He chose the name Cosina Organica for he is an advocate of Organic farming. Other than that, he dreamt to have a restuarant where je can display and cook the vegetables & meat from his very own organic farm. The owners were inspired by his advocacy and passion of farming. They also want to produce healthy products & delicious local foods within the town.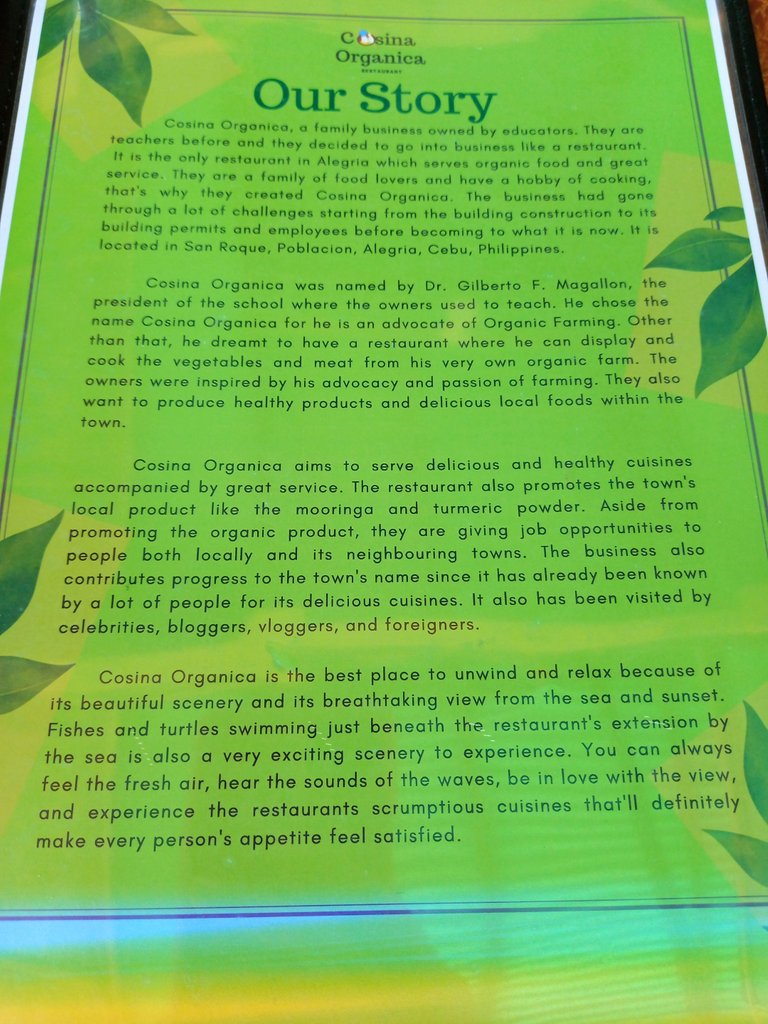 I am a fan of samgyupsal however, it is not practical if I ordered samgyupsal that time because I can't consume them all and too costly for me.
So I just chose food that is not expensive and I can consume them all.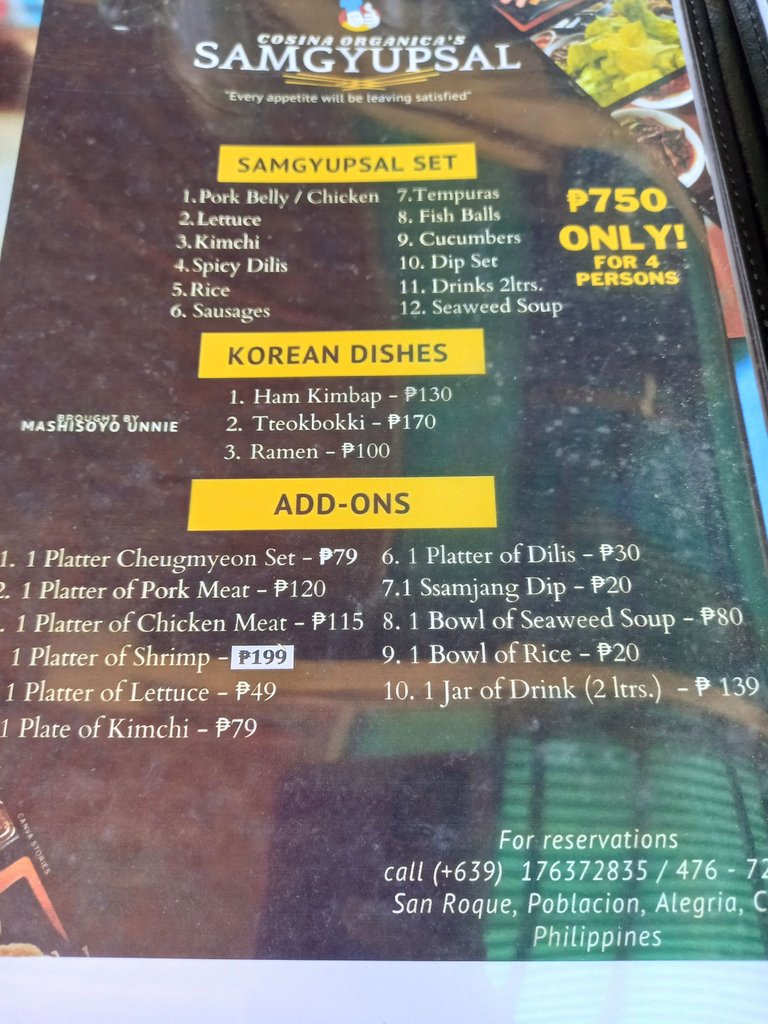 As the restaurant's crew served me the rice I smiled because of this cute pot. This is equivalent to 1 cup of rice.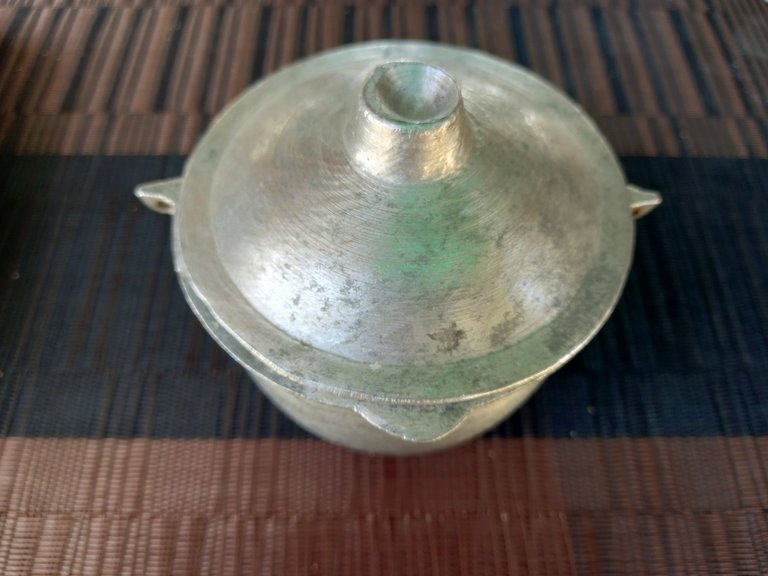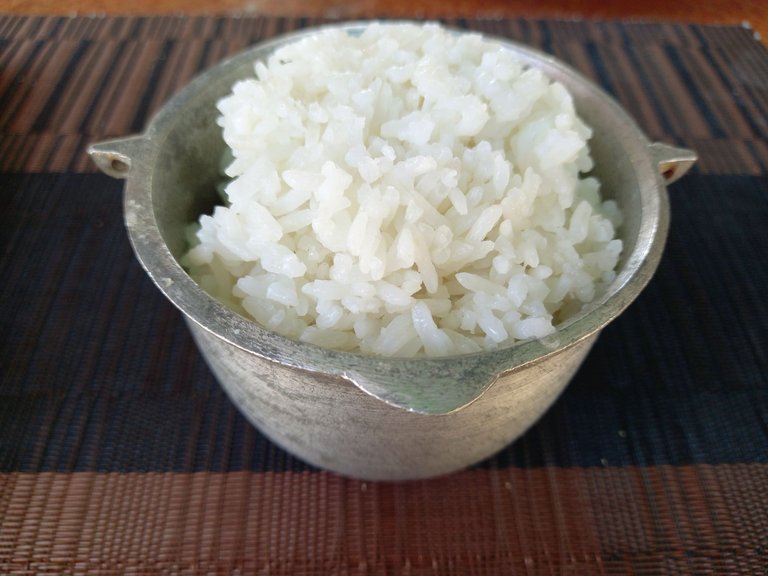 As you all know Philippines is a tropical country. Wherever you are in the Philippines you will constantly get to see establishments or even the side walk vendors selling cold beverages, shakes, halo-halo, milk tea, and many more. This is our way to quench ourselves from feeling thirst most of the time brought by the hot weather.
The day I went to Alegria was so hot and after strolling under the sunlight I felt thirsty. I wanted to have some cold beverages/refreshments. So I ordered mango shake to give me a cool feeling.
After having my first sip, I was satisfied of the taste. I took more and more sip until I quickly finish it.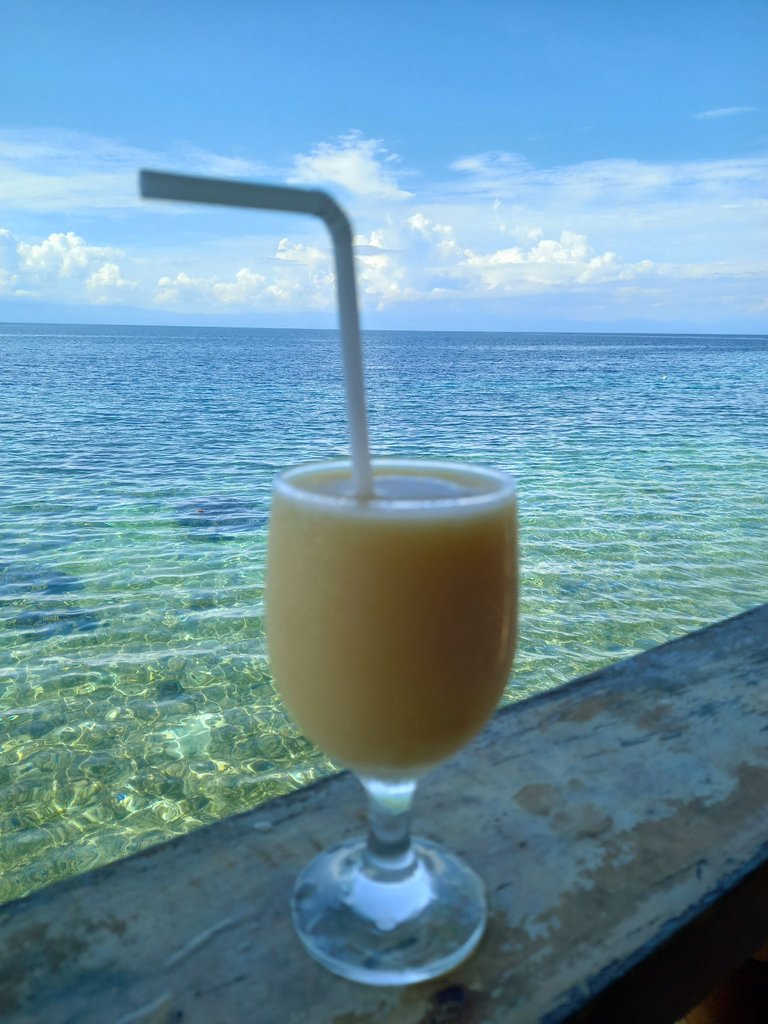 I spent my whole morning strolling around the Alegria Heritage Park and other attractions in town under the sunlight. That's the reason why I treated myself something with meat.
I ordered 1 serving of buttered chicken. I did consume 2 rice in just 1 meal because I was hungry and the food was too delicious. So do not be surprised why I ate too much.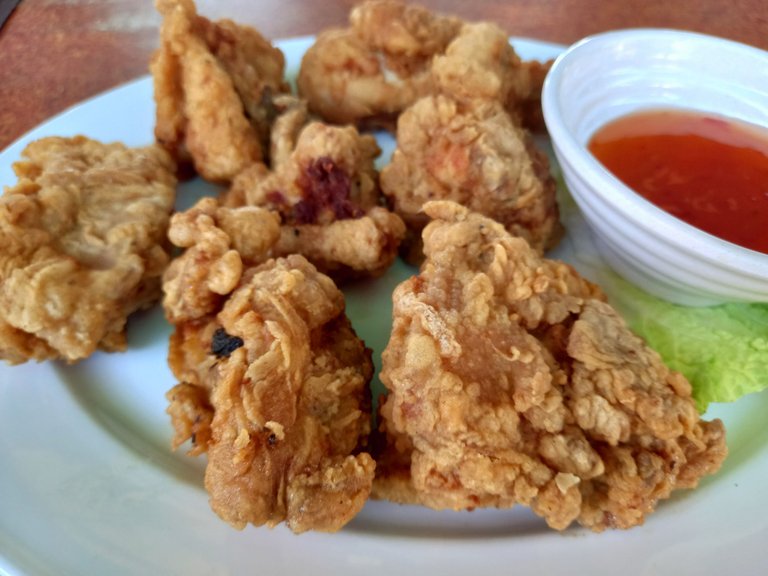 If someone would ask how was my experienced in the restaurant? Well, I had a great experienced. I had enjoyed their scrumptious food, their good service, the fresh air, and the stunning scenery of the sea.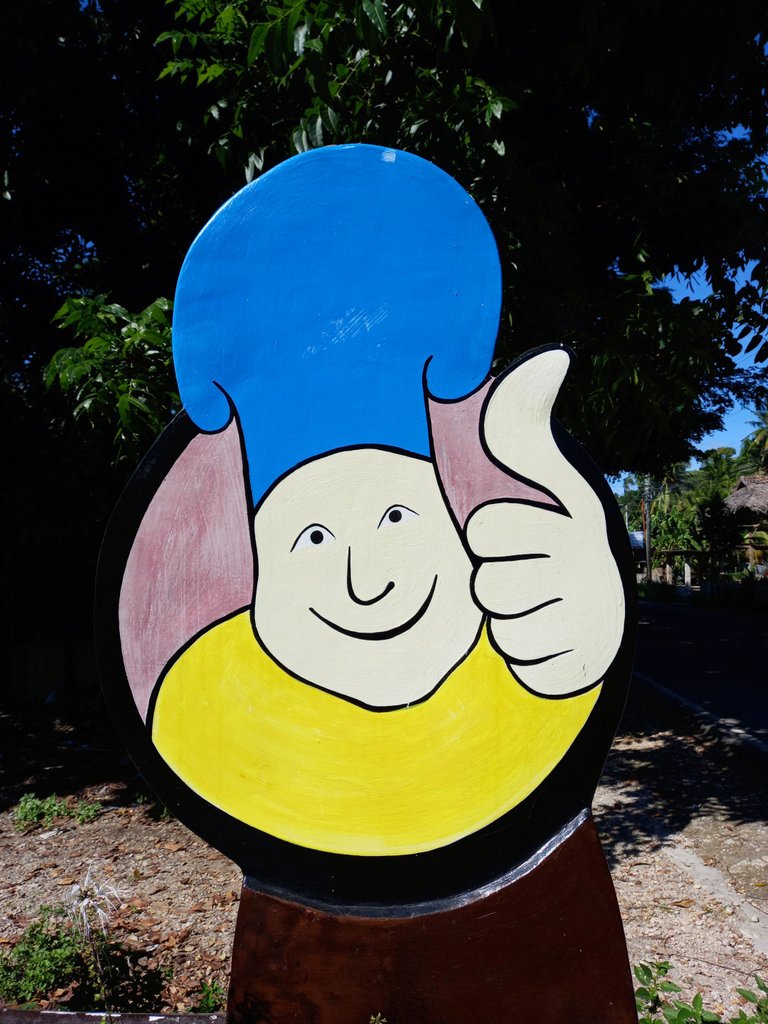 ---
---
INFORMATION CORNER
---
---
Cosina Organica
Address: San Roque, Poblacion, Alegria, Cebu
Contact No.: 0916-916-5292
FB Page: Cosina Organica
---
---
MAP
---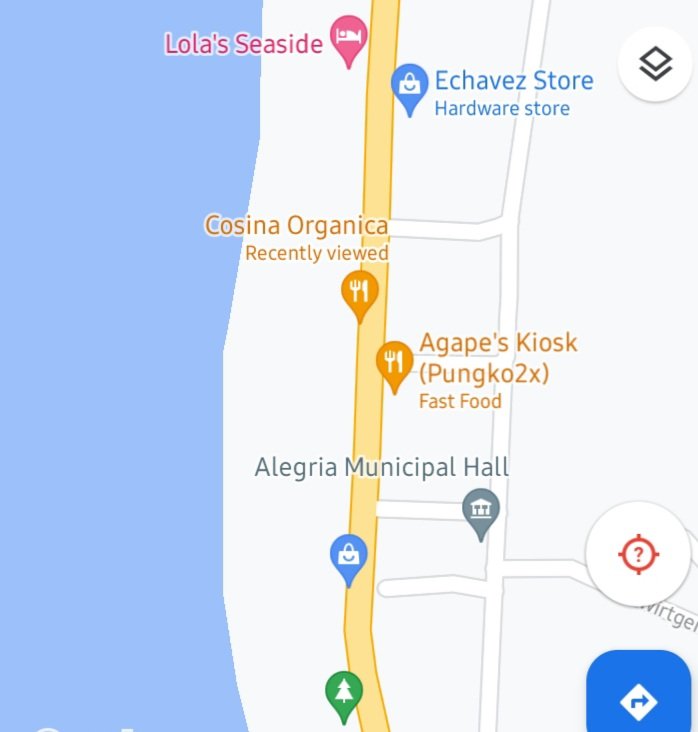 ---
Thank you for reading and see you on my next blog. Cheers!
---
Watch with glittering eyes the whole world around you because the greatest secrets are always hidden in the most unlikely places.
Roald Dahl
---
Some photos were edited using Canva
---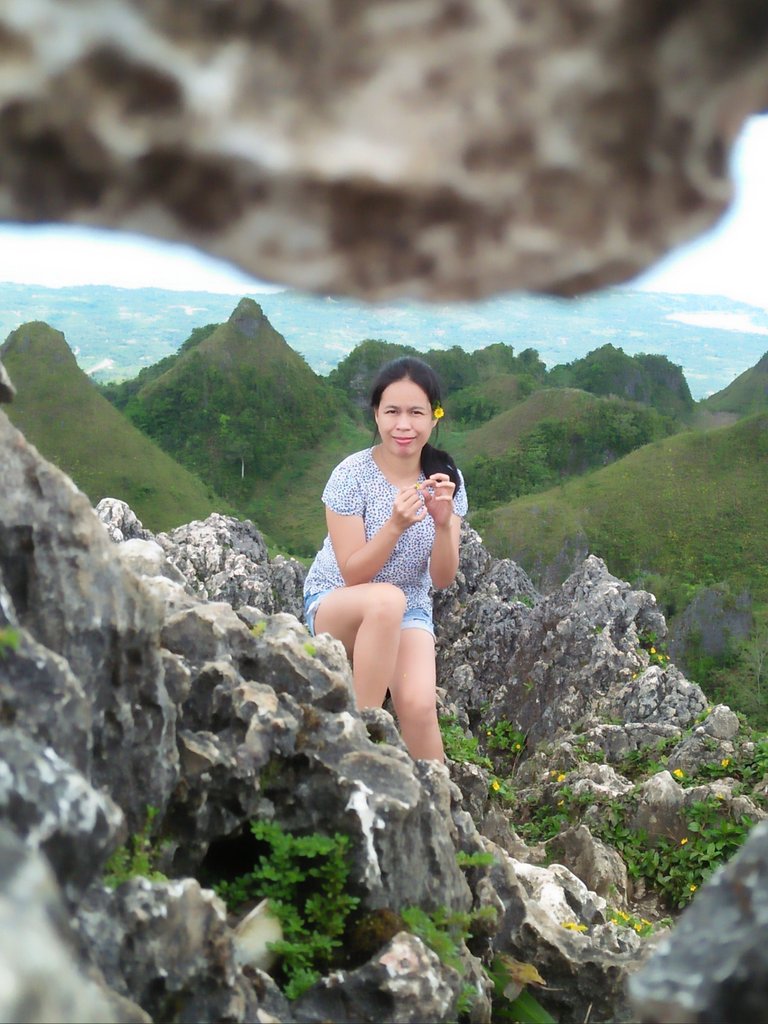 Namaste! I am fond of reading books, watching korean, american and filipino series/movies and I am also fond of gardening. I love listening to different life stories and I am always captivated with the beauty of nature so travel is my escape when life turns into blue. But hey, how could I forget my photography hobby? It is one of the best, so follow me as I will be featuring my experiences of the stuff that I am passionate with.
---
---