Blog #221: My Wednesday Walk at Black Sand Beach in Dauin, Negros Oriental
Happy Wednesday Hivers!
Powdery white sand; wide shoreline; and the torquoise blue water are some of the things I really miss in Cebu especially when I wanted to do barefoot grounding at the beach.
I remember the time way back early this year when I rented a room in Medellin, Cebu for a month that is very close to the white sand beach, I did barefoot grounding almost everyday. I definitely miss that time.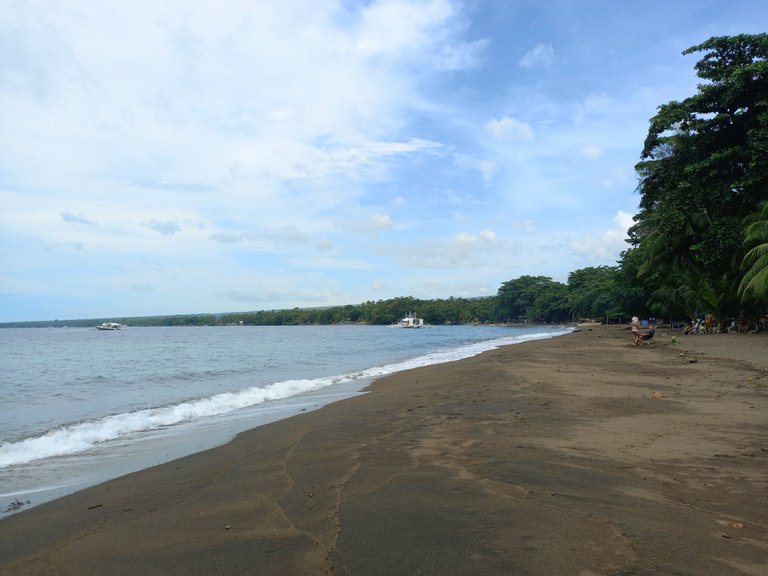 Dumaguete City is not blessed with white sand beaches even the neighboring towns. Since I arrived here, I have only visited beach once and that was last week because I mostly spent my time exploring the mountainuous area of Valencia and San Jose- the two neighboring towns of Dumaguete City.
I was delighted as I heard from a friend that there's a public beach in Dauin and the entrance fee is free but it is not white sand beach. I said, it's ok though so long that I could hike barefoot at the beach.
When I visited there last week, I asked the local where could I find their public beach. The local replied to me with an ear to ear smile. She instructed me to take this road and told me that I'm gonna hike around 10 minutes.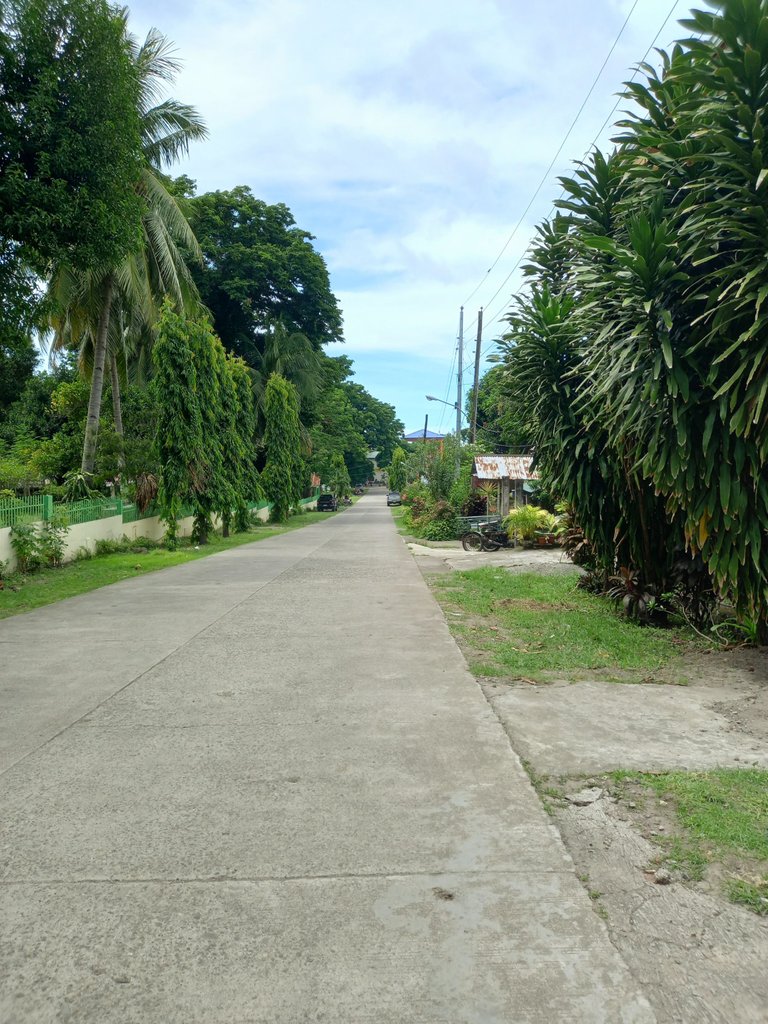 The atmosphere was quite as I arrived. The absence of large crowd that usually flock and keep moving around made me certainly happy because atleast no one will interupt my quite world.
I immediately took off my shoes as I arrived at the beach. The presence of unusual sensation as I hit my feet pushed me to hike a little bit further.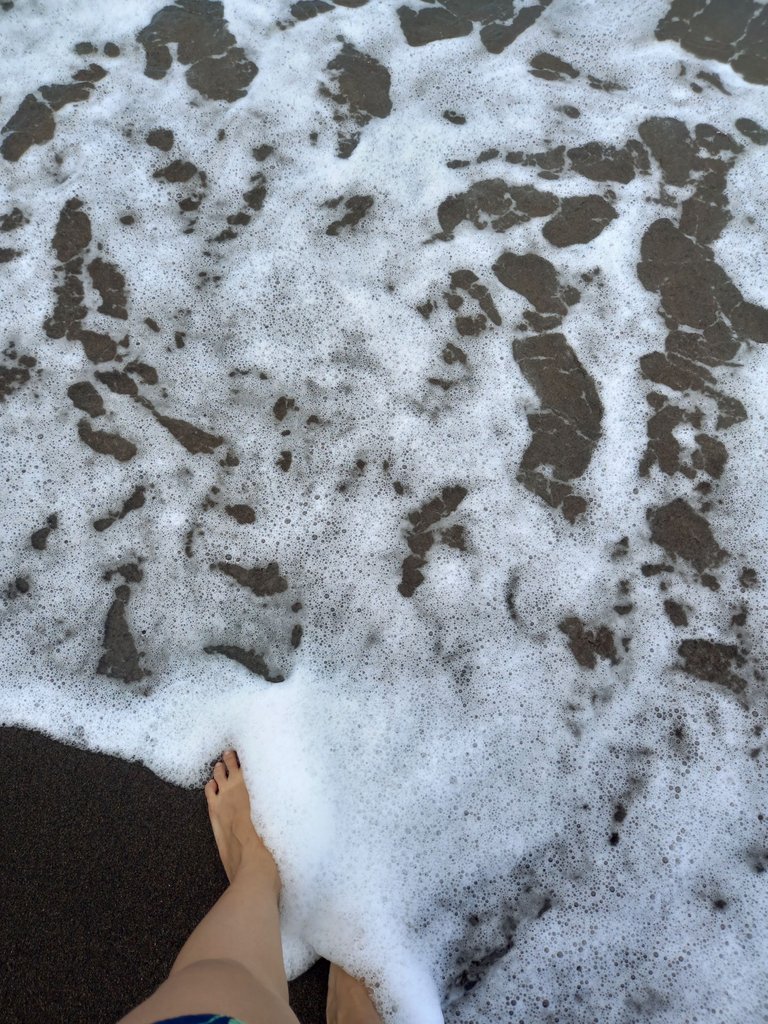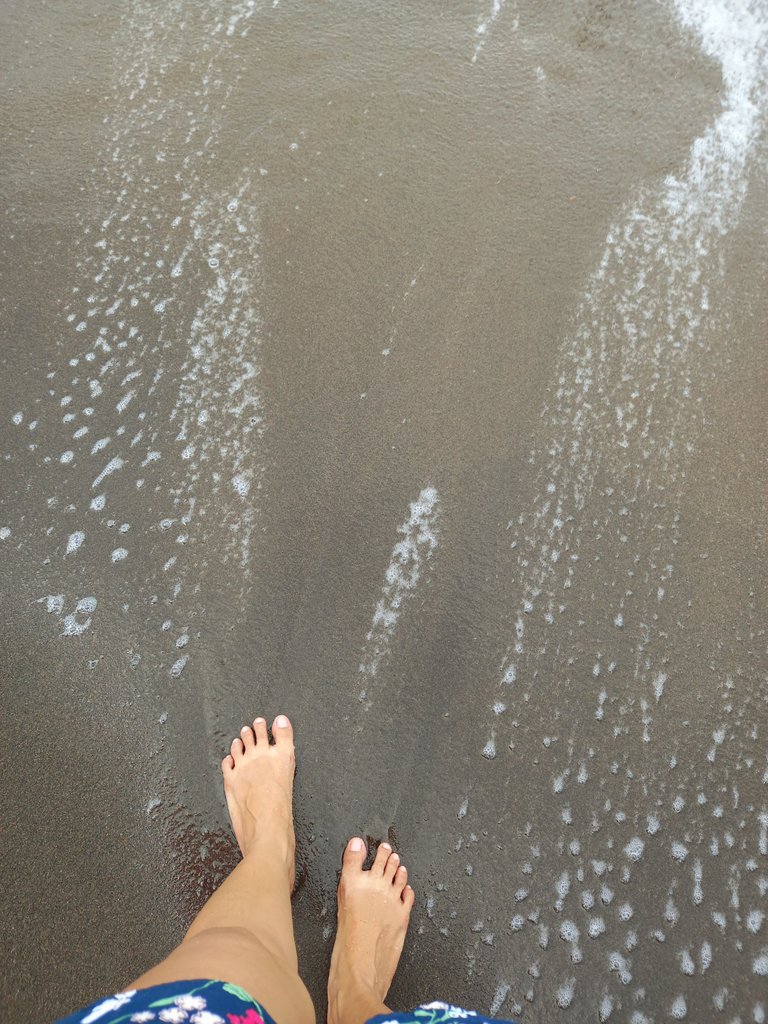 Although it was not a white sand but the beach is still beautiful.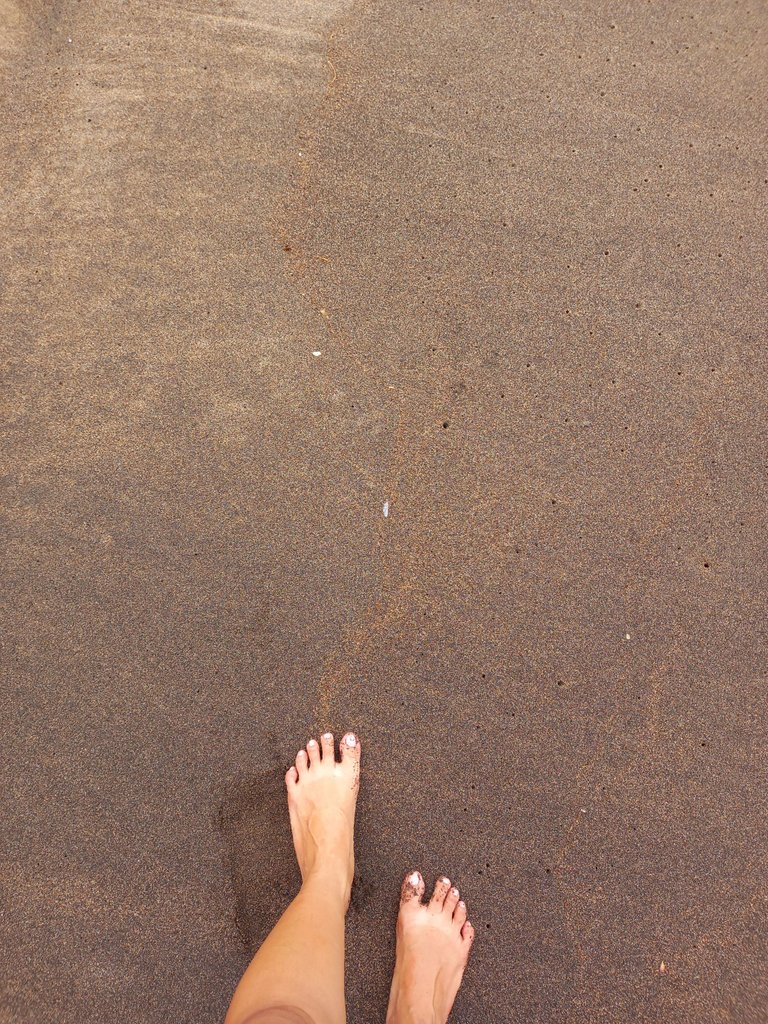 I continued walking and let the wave hitting on my feet. It really gave me a relaxing feeling.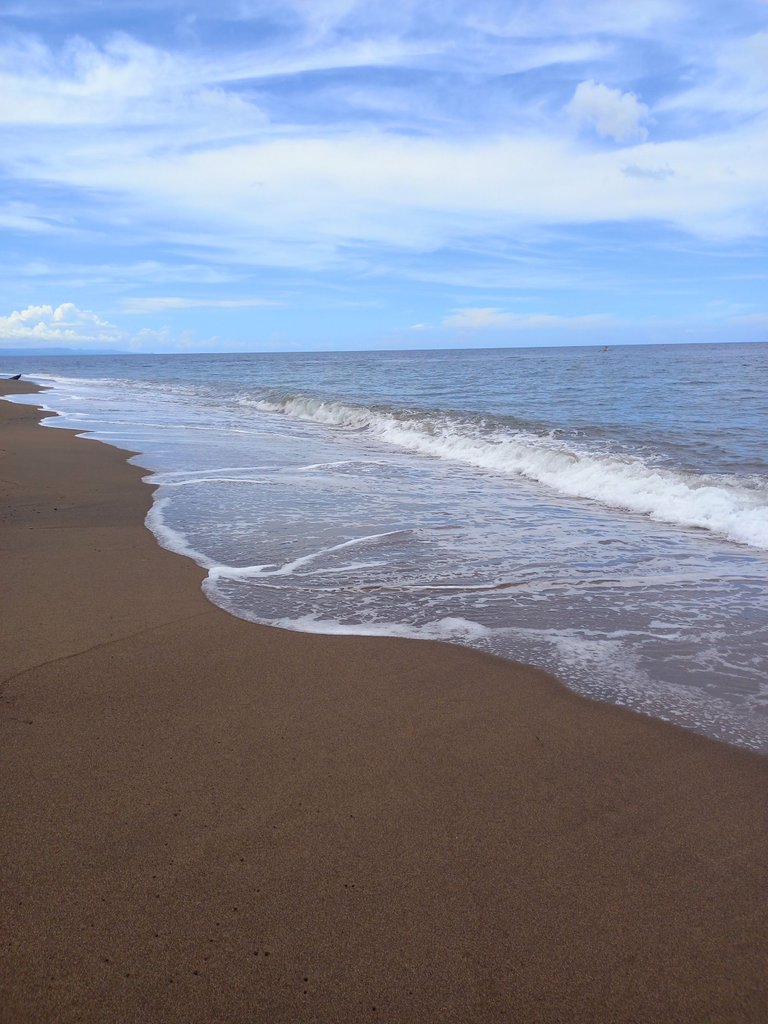 The hike was not that far but enough to make my feet feel tired. After enjoying the sea and the wave, I was looking for a nice spot where I could rest and eat my snacks.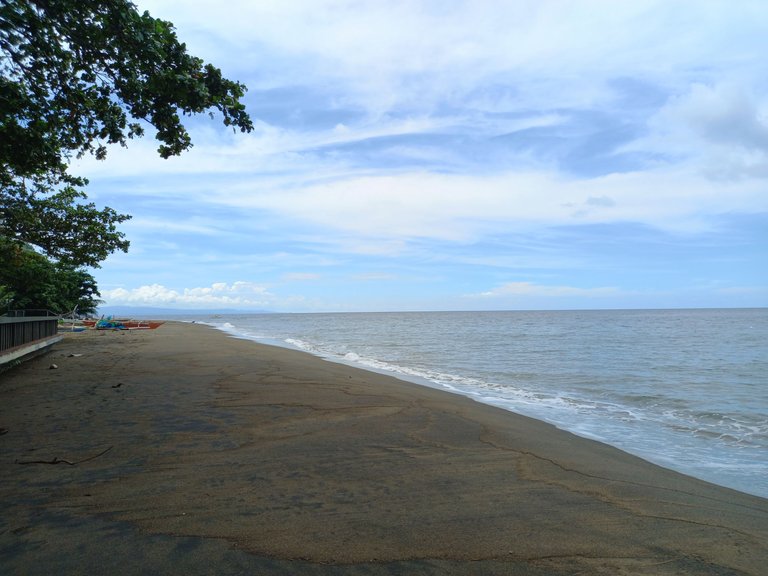 Since this tree captured my attention, I never gave any skepticism to take rest under this tree because I find it cool.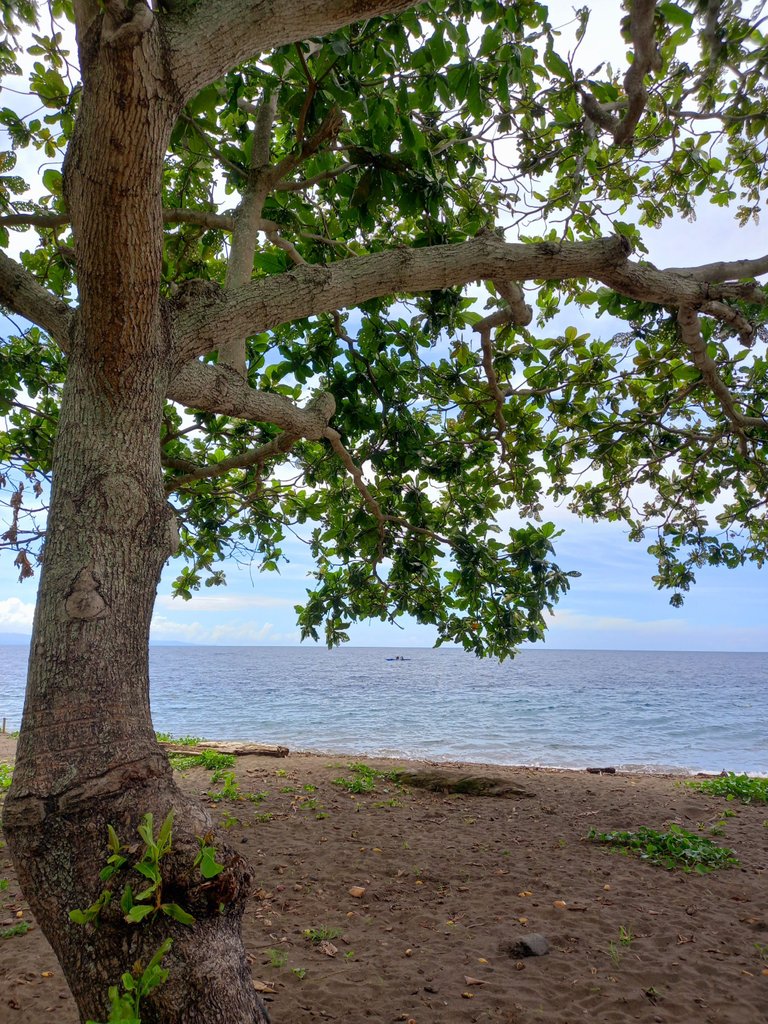 Have you seen the tropical trees in the photo? Most beaches in the Philippines have many tropical trees that strongly stand and ligning up at the beach.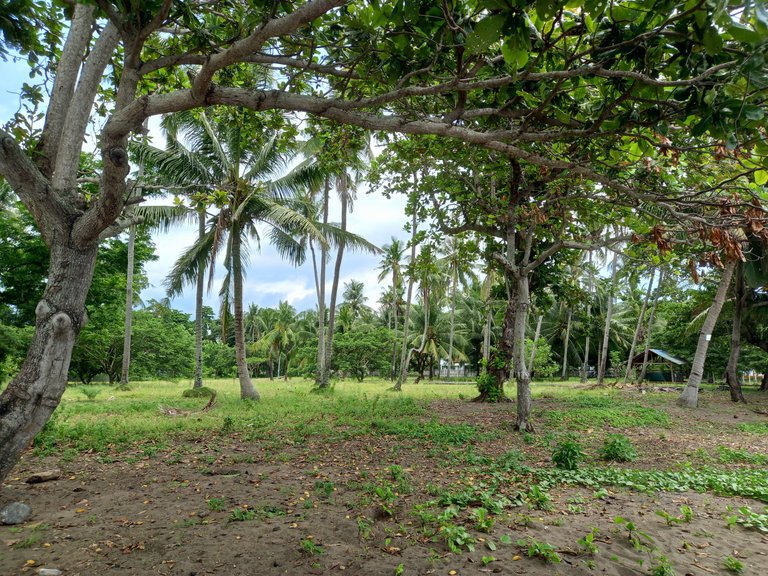 I immediately grabbed my food in my bag as I finished checking the area. I bought some food in a grocery store before I headed to the beach because I know my appetite will improve when I'm at the beach.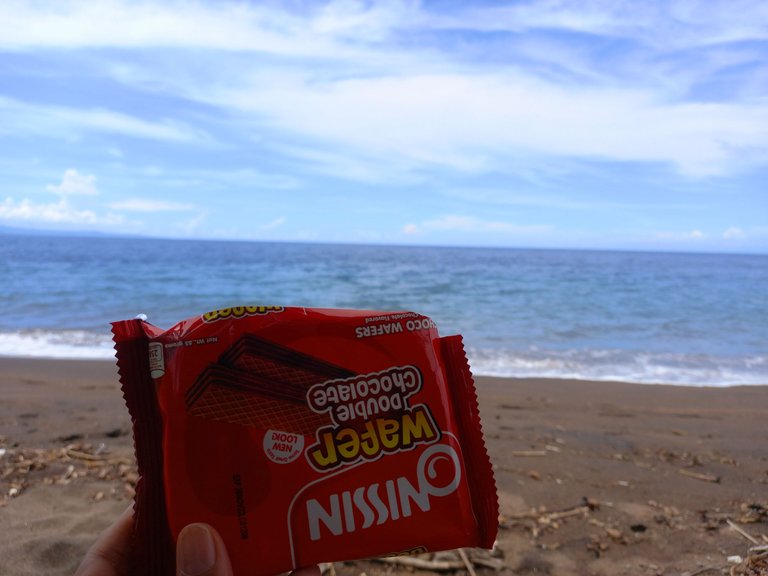 That feeling was really great as I was resting my feet on the sand while enjoying the food and the view.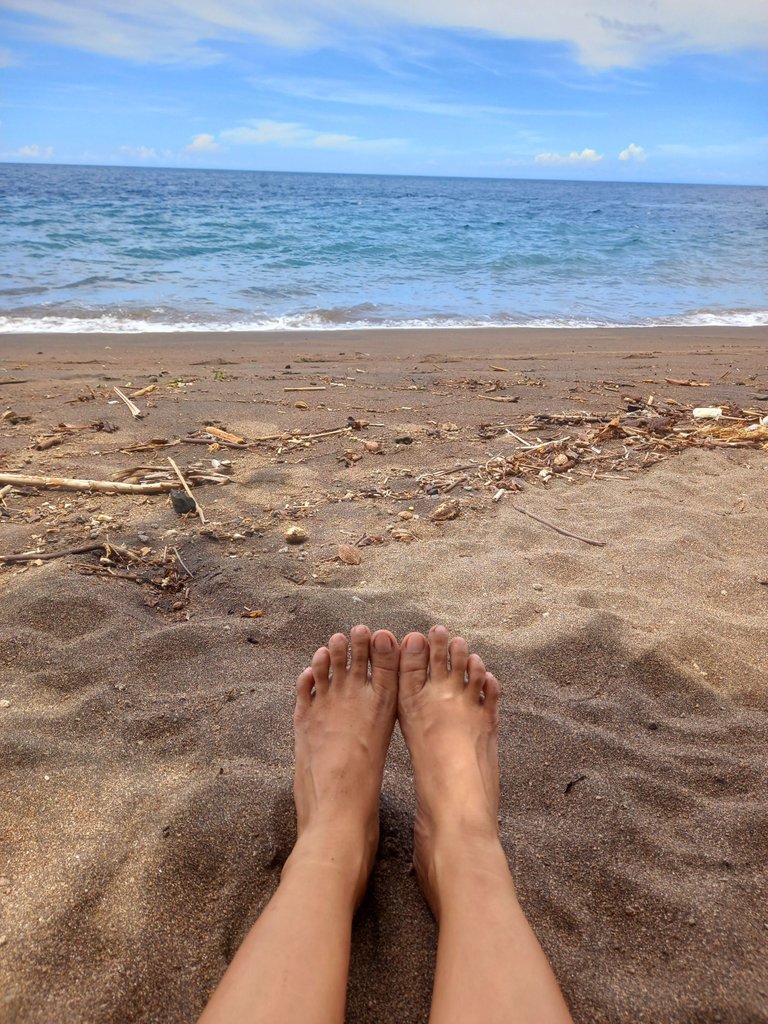 Have you seen the small island on the photo below? That is Apo Island. As I checked the internet it is a most visited island in Negros Oriental because of its beautiful marine life.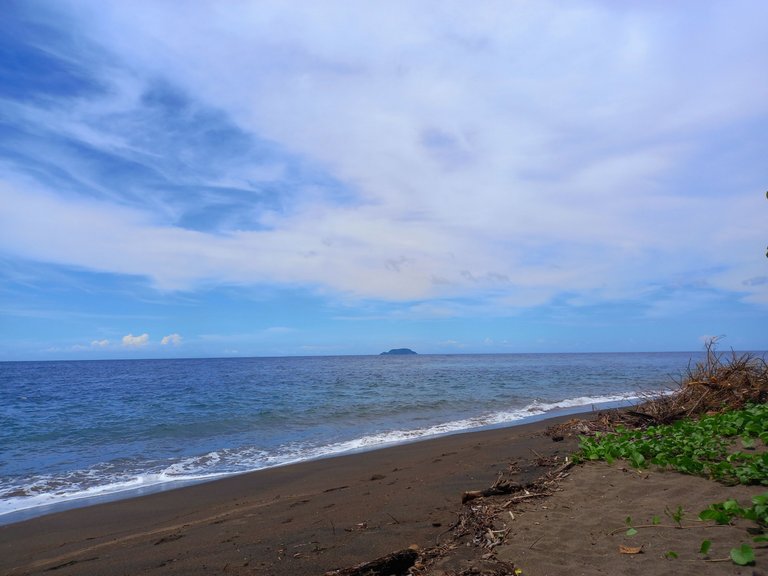 Have you also seen the boat. That will take you to the island.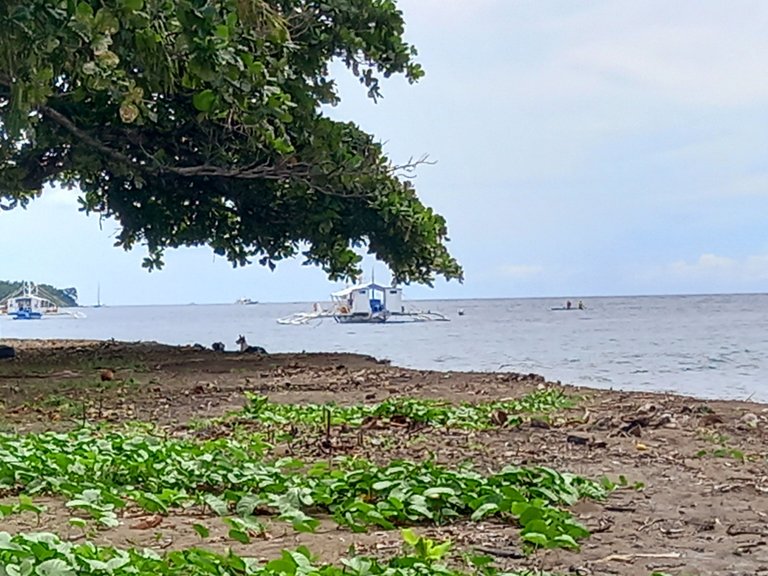 As I was going home I saw this boat with many foreigners. They were kept waving their hands.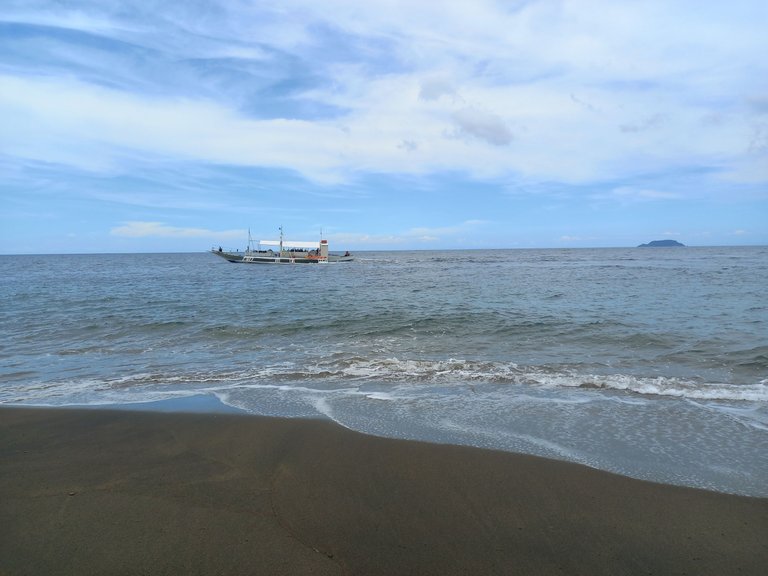 That was my Wednesday Walk experience last week. Although I just hiked alone but I was not lonely because I truly enjoyed the beautiful view.
Thank you for reading and see you on my next blog. Cheers!
---
Watch with glittering eyes the whole world around you because the greatest secrets are always hidden in the most unlikely places.
Roald Dahl
---
Some photos were edited using Canva
---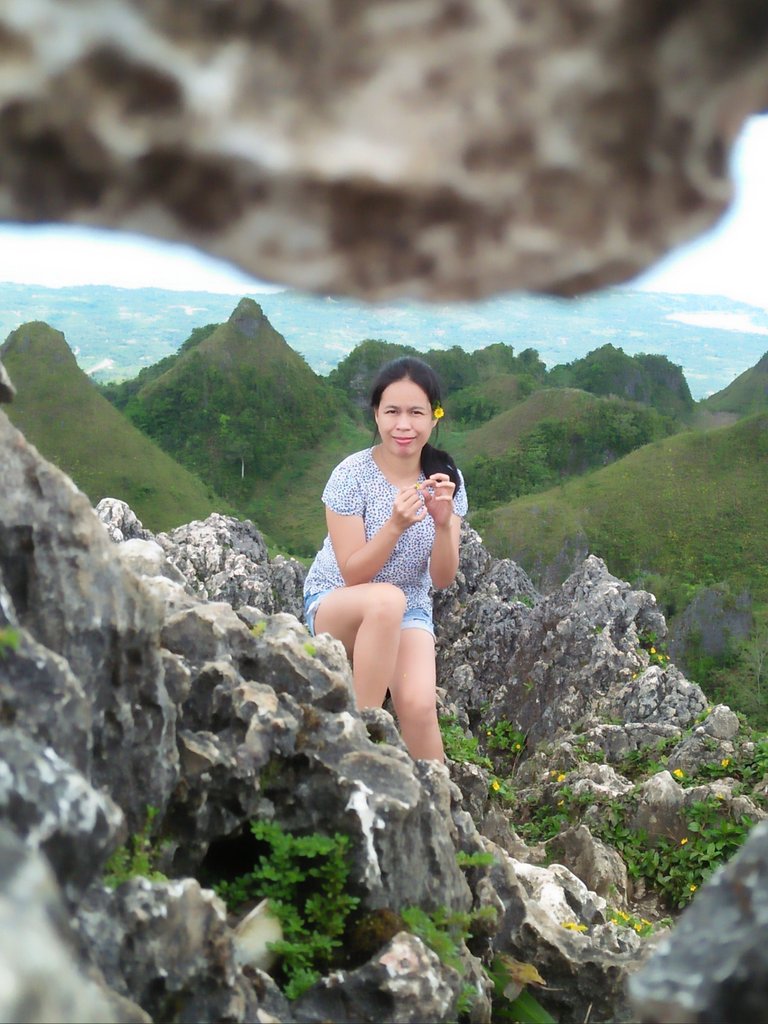 Namaste! I am fond of reading books, watching korean, american and filipino series/movies and I am also fond of gardening. I love listening to different life stories and I am always captivated with the beauty of nature so travel is my escape when life turns into blue. But hey, how could I forget my photography hobby? It is one of the best, so follow me as I will be featuring my experiences of the stuff that I am passionate with.
---
---