Zapfic microfiction by Bruce with prompt "more conflict"
More conflict of interest. I loved because he hated me, but he hated me because he has found another lover. Should I remain single because I've been hated by him?
More conflict, less interest. That makes me a loner, but am still alive, healthy and ready to love another man.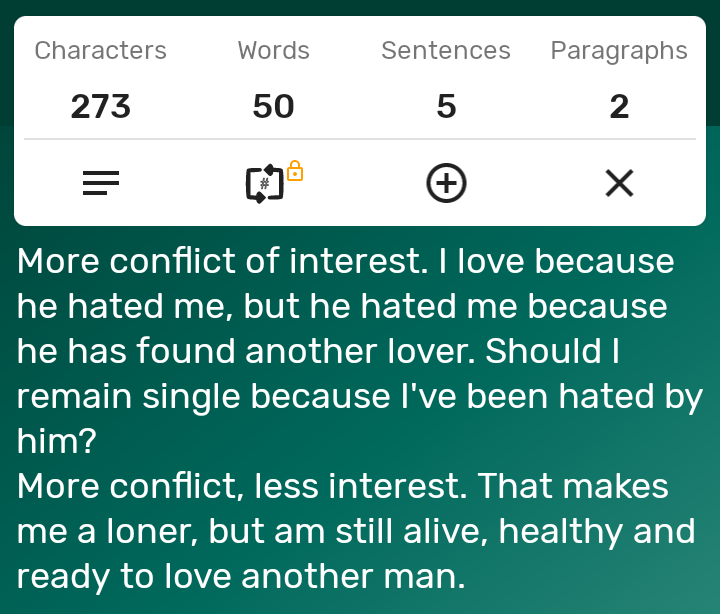 This is my Zapfic microfiction with @felt.buzz prompt for the day "more conflict".
It's still a fictional story. Don't feel too bad or more excited.
Hahaha
Thanks for stopping by.
---
---