My entry reflection hunters contest round 98
hello reflection hunters wherever you are, good afternoon from me to all my friends, it's great to be here to participate again in the #reflection hunter contest.
Here my post entry contest round 98: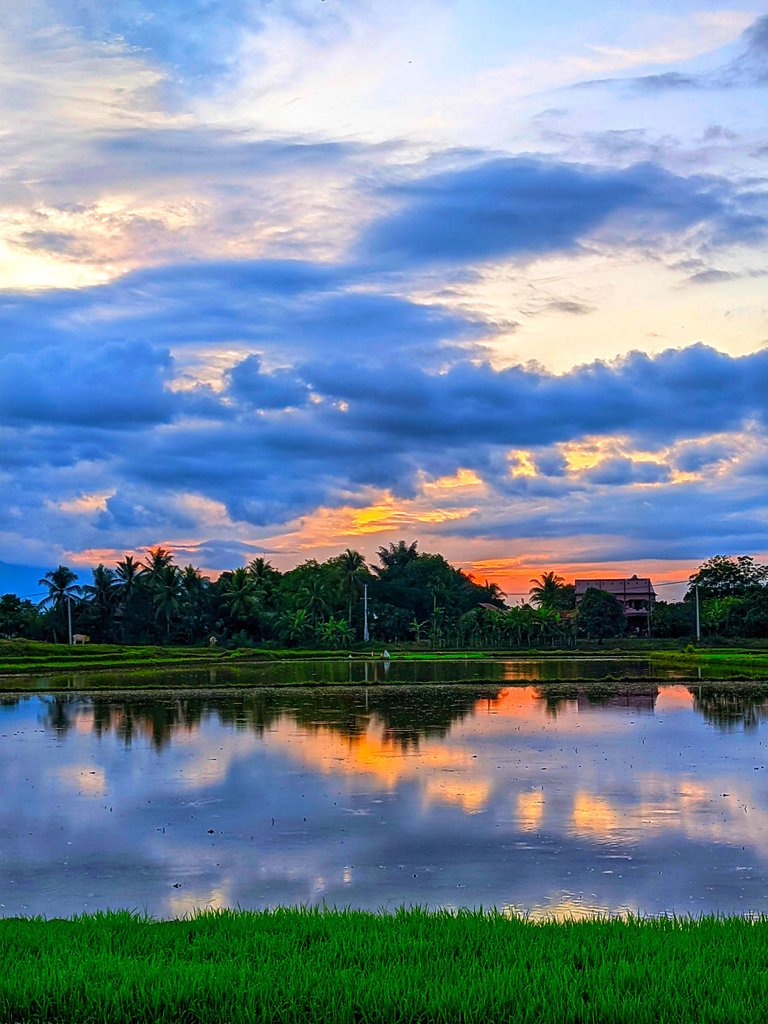 at this moment I captured an image of the reflection of the evening in the village where I live. here many people work as farmers, namely rice farmers. okay, this is a picture that I took in the rice fields. looks so beautiful in the evening before dusk the sun begins to set.
while enjoying the beautiful scenery I tried to enter this image into today's contest entry.
That's all from me, good afternoon, see you in the next contest.
---
---