A Hot But Pineapple-y, Sublime Sunday!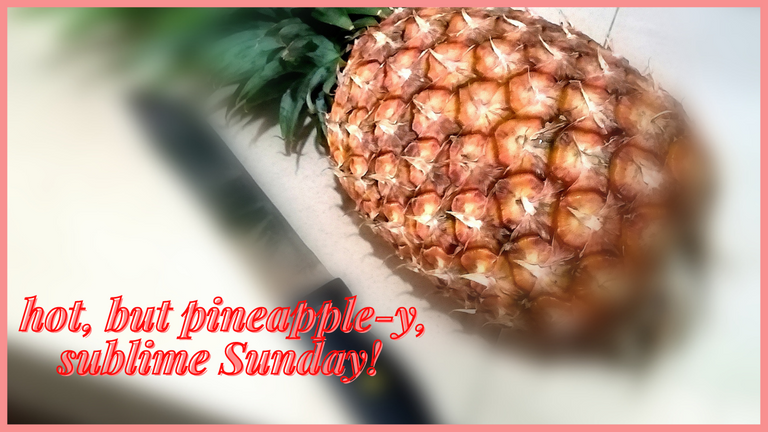 Hello everyone and happy Sunday! I hope you are having a sublime day. Mine is a uncomfortable one because the weather here in Lagos is just abnormally and excessively HOT!!!! Okay…I had to add more exclamation marks to emphasize how I feel today. I hear other states are unbearably hot as well.
Granted we have been experiencing some erratic global weather changes this year and I hear it could get worse over the years, jeez! For some of my people in places like Jos and Kaduna in Nigeria, I hear it can be freezing very early in the morning before dawn and at night! If true, they are lucky.
I envy them because the sun came out today with a vengeance! It shone so bright that very few people walked around. Most people preferred to stay in doors. Well, I didn't. I attended church in the morning and thereafter went to the salon to do some things to my hair so I can look presentable for the new week.
On my way back home, I stopped by the fruit seller and brought a pineapple home…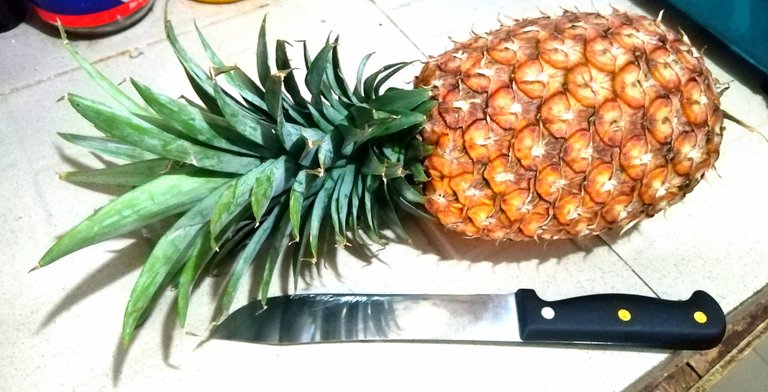 …something sweet to comfort myself from the harsh rays of the sun and replenish all the 'nourishment' I had lost through sweat! I think I deserve it. 😌 Hehe.
I was salivating before I was done cutting it. Pineapple is kind of like my favourite fruit because, without saying it out loud, it's sweet! No other reason. Simply that. So what I did was cut it into cubes and blend it with some green apples.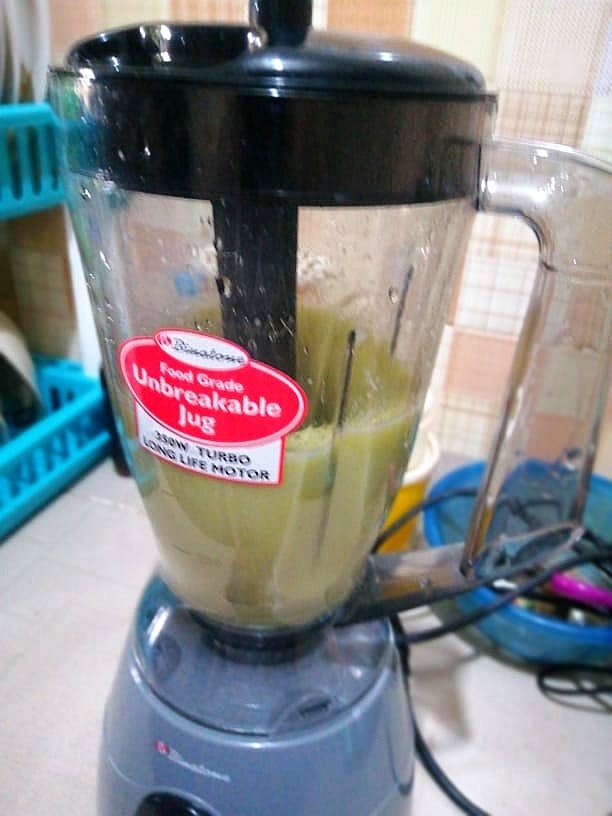 I relaxed with a glass of cold pineapple and apple juice and watched a movie, using alternative power . Now, if this is not a sublime and beautiful Sunday, I don't know what else is, especially with the harsh weather.
Well, that's about how I have spent my day so far. It's almost evening now and the next few hours will be spent hopefully relaxing and praying none of my siblings come to stress my life! 😅
What is the weather like in your part of the world? Happy Sunday and best wishes for the new week. Thanks to @coff33a for initiating #sublimesunday and @ace108 for #BeautifulSunday.
All pictures in this post are mine, taken with my Huawei Y9 phone, unless otherwise stated.
---
---