The Gold Medal || Microfiction Challenge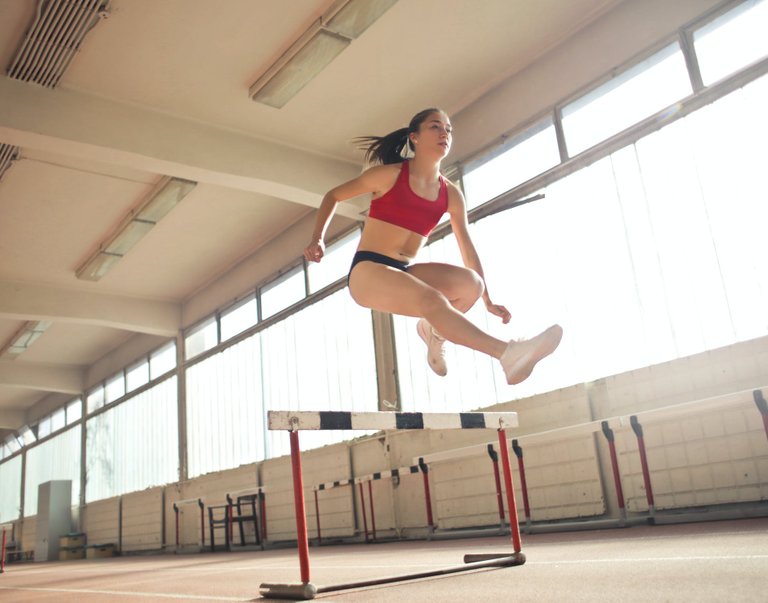 Image by Andrea Piacquadio via Pexels
Hello everyone! This is my entry to the Week 39 ZapFic Monday Story Challenge that requires participants to tell a complete story in just 240 characters (not words). Is it simple? Why not give this challenge a try?
You can participate by clicking here. The prompt for this week's challenge is "opinion".
Rules Of The Challenge
Story must be exactly 240 characters
Story must be posted to the Freewrite community
Drop a link to your entry in the comment section of the challenge post
Use tags #freewritehouse and #zapfic.
Attach a screenshot of your word count in your post.
Here is my short story. I hope you enjoy reading it.

Karen stretched determined to win a gold medal. She didn't let her father's poor opinion of her choice of career faze her.
At the shrill of the whistle, she jumped her highest over the rail.
Tears feel as a gold medal was placed on her neck.

Here's the screenshot of the word count...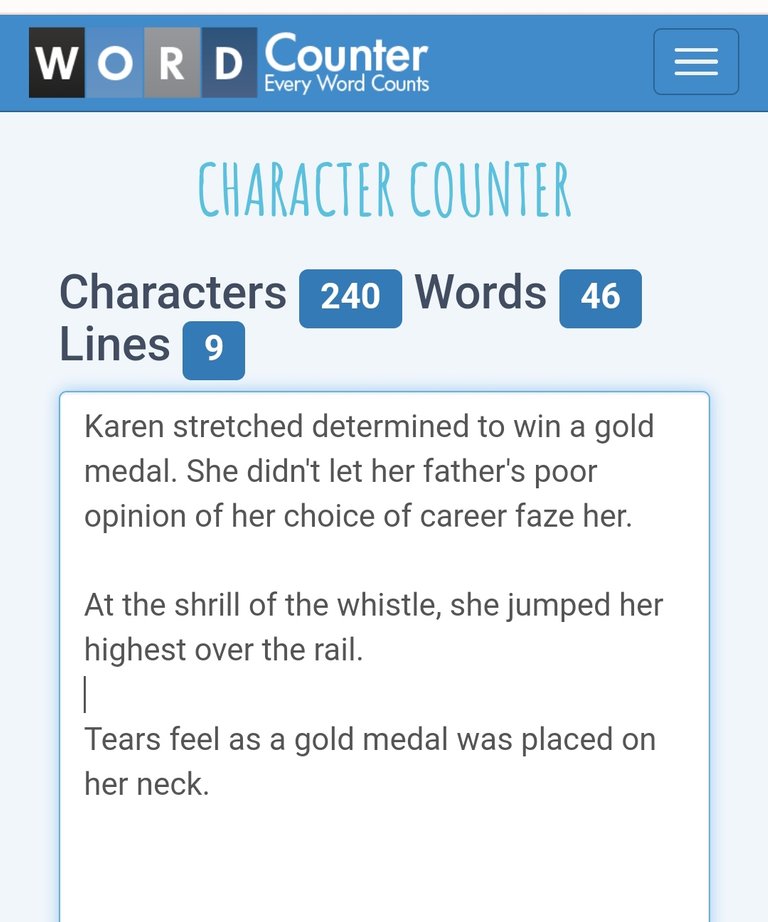 Thanks for reading!
---
---