The Rigid CEO || Microfiction Challenge
Hello everyone! This is my entry to the 38th ZapFic Friday Story Challenge that requires participants to tell a complete story in just 50 words. Is it simple? Why not give this challenge a try?
You can participate by clicking here. The prompt for this week's challenge is "flexible".
Rules Of The Challenge
Story must be exactly 50 words
Story must be posted to the Freewrite community
Drop a link to your entry in the comment section of the challenge post
Use tags #freewritehouse and #zapfic.
Attach a screenshot of your word count in your post.
Here is my short story. I hope you enjoy reading it.

"Be flexible!"
James waved aside his COO's advice. He ordered retrenchment of 60% of staff of his company.
Three months later, a haggard lady met and spat at him. "I curse you! My father was a hardworker now we barely survive."
James became remorseful and worked to make things right.

Here's the screenshot of the word count...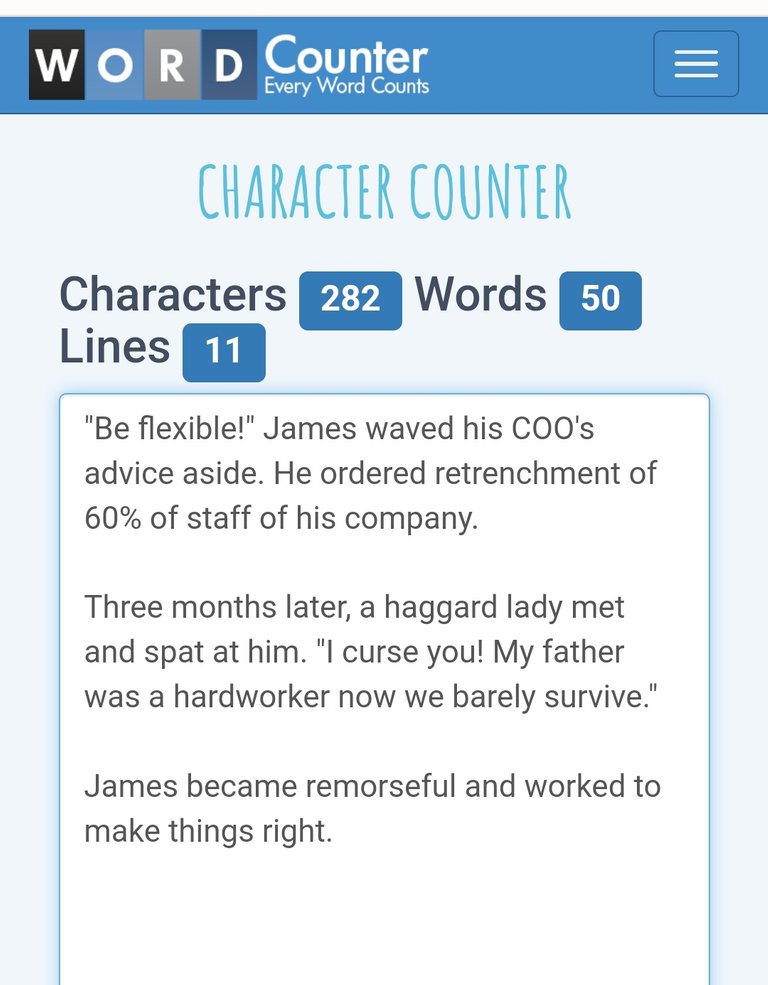 ---
---