Asuu strikes again | A way out for Nigerian students.

Year-in year-out, the news that gets on the front page about our educational system makes me convinced that those in positions of authority do not care about the sector anymore. It's usually one problem or another. If you know what is happening to our educational sector, I'm sure it will no longer come as a surprise if the sector become completely washed up, like a whale on a beach.
The things going on in this sector are a lot but the apex of them all has to be the endless strike action. There is barely any Nigerian graduate within the last decade that didn't experience strike action in Uni. It makes you wonder why the root of all these problems can't be taken care of once and for all.
---
This year's strike action may well be the worst.
---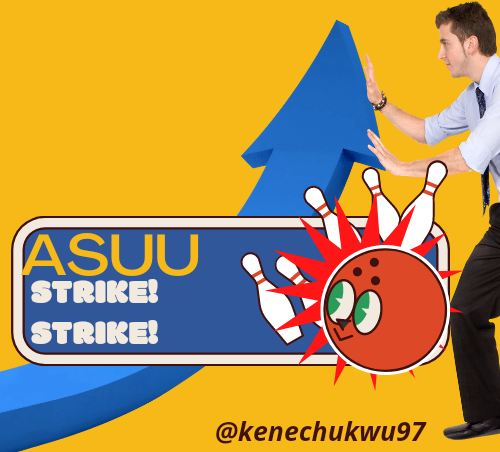 Most of this year has been spent at home by many Nigerian students because of a strike action which started in February 2022. It was said to be a warning strike but after four weeks, it was extended to another 3 months. News reaching us today is that this same strike will have to continue again for another 3 months. This warrants that students will be spending February to August at home. And, we are not sure of what will happen at the end of this new extension. They may well write off 2022 from the academic calendar.
The contrast between how our educational system has been within the last decade and how it is in a more decent part of the world is like night and day. Our educational system keeps getting worse after each year. Like a biscuit falling in a sea of tea, the sector is melting down and more people are beginning to see our educational system as a joke.
I read some comments from people who say that the educational sector is the worst sector of Buhari's regime and I found it so funny because we've already had more than 5 worst sectors of this regime. It's no surprise that our government are getting the sticks for their actions and inaction. The country is already in all kinds of mess.
---
What's the way out for students?
---
Whenever ASUU strikes, the Academic Staff Union of Universities usually holds endless meetings with the Feds. In most cases, each meeting leads to more. They just run down the clock and adjourn till further notice.
If you are a student and you are waiting for them to call off strike within a week or a month, let history teach you that it won't always be as quick as you expect. I dunno if we have many Nigerian students on here, but if you know any of them, do well to inform them that this isn't the time to cross their legs.
You'd be surprised to see that many of these students don't even sweat for a whole day because all they do is sleep and eat.
If you know someone like that, you can start by walking them through Hive. They will thank you later.
Thanks For Not Missing Any Full-stop Or Comma
Image designed on Canva pro 🌟
Also published here
---
---