Build up to the D-day in my maternal part of Nigeria.
Take a good look and save these in your memory because you will never get to see a more detailed post about my maternal home and what goes on in that part of Nigeria especially during festive seasons like now.
Like I said in my previous post, the essence of my travel to my maternal side of the country is to honour an invitation to the traditional and church marriage of my Cousin brother. Aside from the wedding itself, this is another opportunity to visit my maternal granny and other members of the family.
I'm already at my destination and I will be sharing some pictures here. These pictures will show the natural structure of a typical villa in Nigeria. Hehe. It's always fun to be here with lots of trees and greenery. The air itself feels more chilling.
---
Let's dive into the pictures I took within my first 2 hours here
---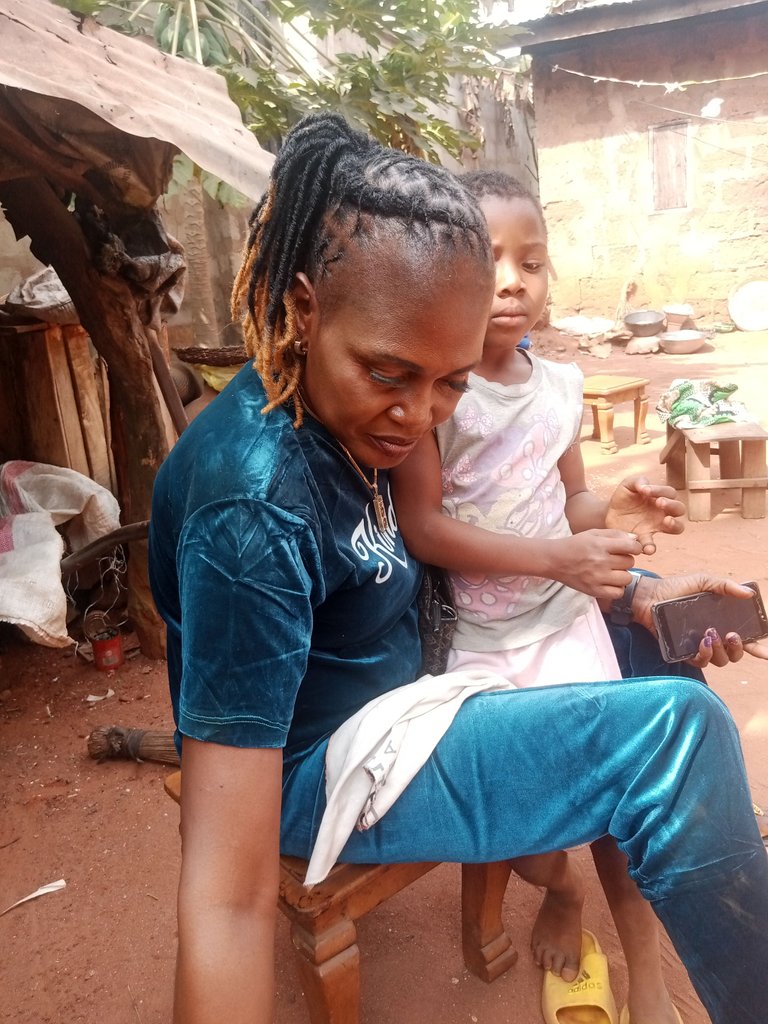 That's Mumcy sitting in the backyard.
We met many people at home including my granny, Aunties and Cousins. The young lady on my Mum's lap is also a distant cousin, but I don't know her or how I'm related to her. Hehe. What I know for sure is that we are all connected in the family tree. That's the only thing that matters. Hehe.
As you can see from that picture, the floor is in its natural form. No concrete, no mable or any other flooring format. That's pure sand. Some of my younger cousins were playing with the sand. Lol. Sorry, there is no way I'm sharing that picture on here 😂.
But, this can make up for it...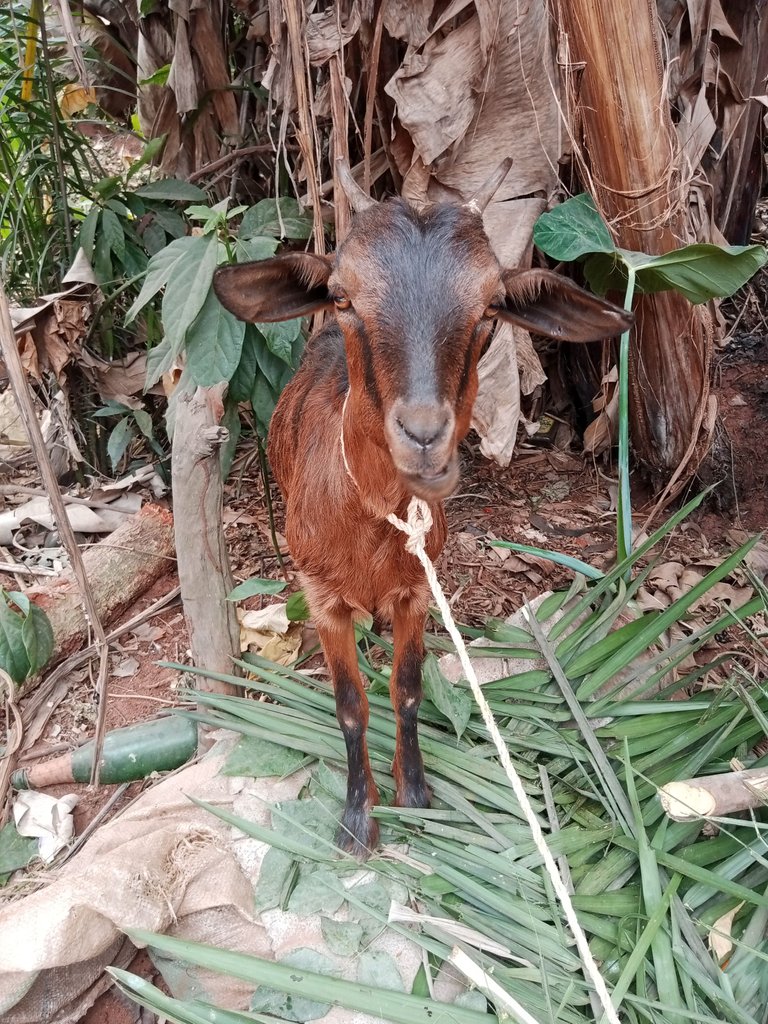 Admire the beauty, and give me a big hand for the fabulous photography. Haha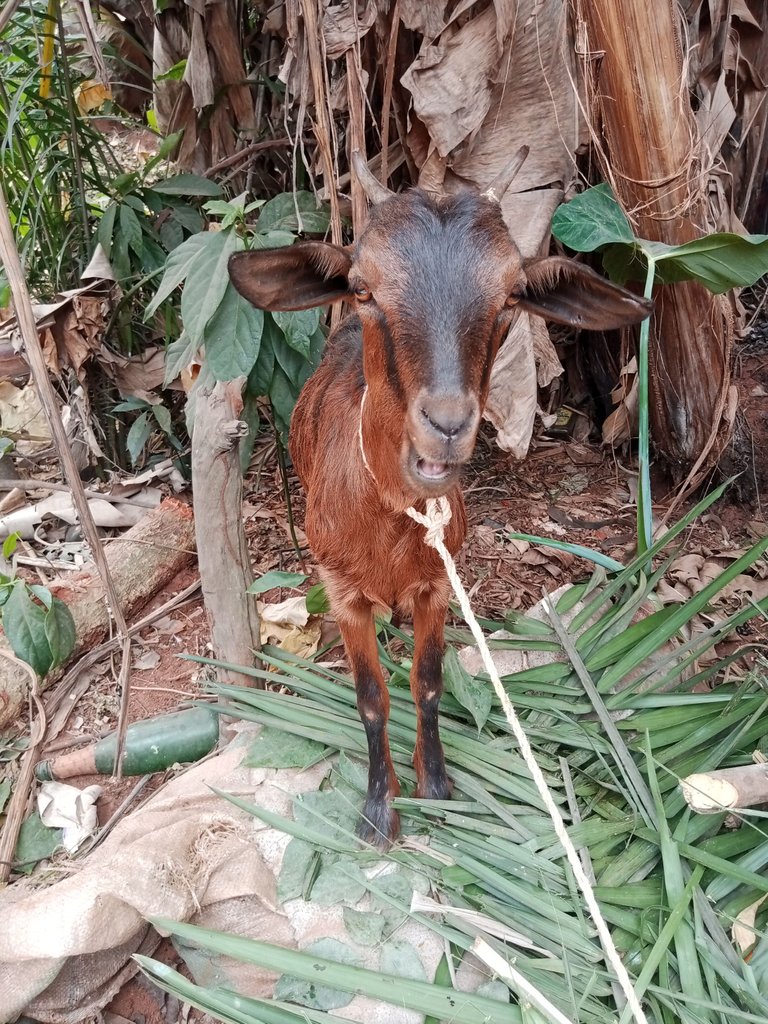 That's the goat that will be given to our prospective in-laws as part of the marital requirements.
Thus says the Culture!
Over here, the prospective bride's family usually prepare a list of stuff that will be presented to them by the groom during the marital rites. The goat happens to be one of them and it costs $70. Hehe.
Guess who found a new Crush?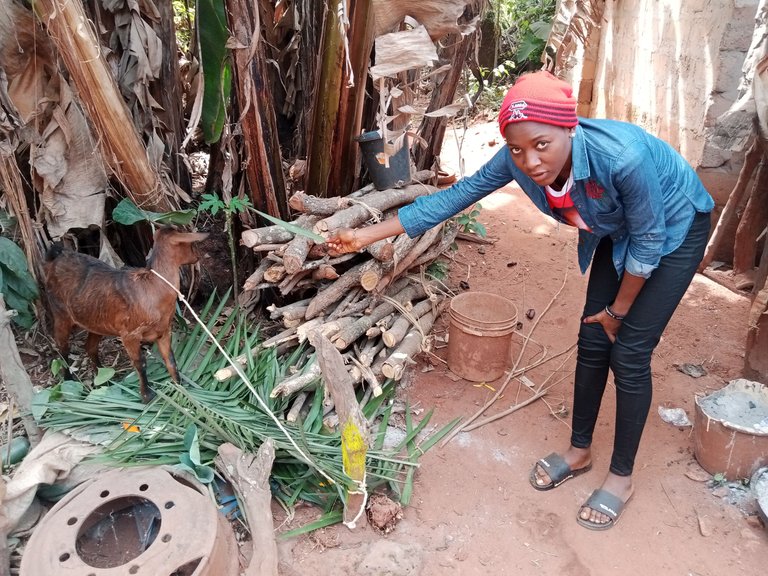 Hmmm... I don't know who is crushing on the other, but my little Sis is having fun here 😂.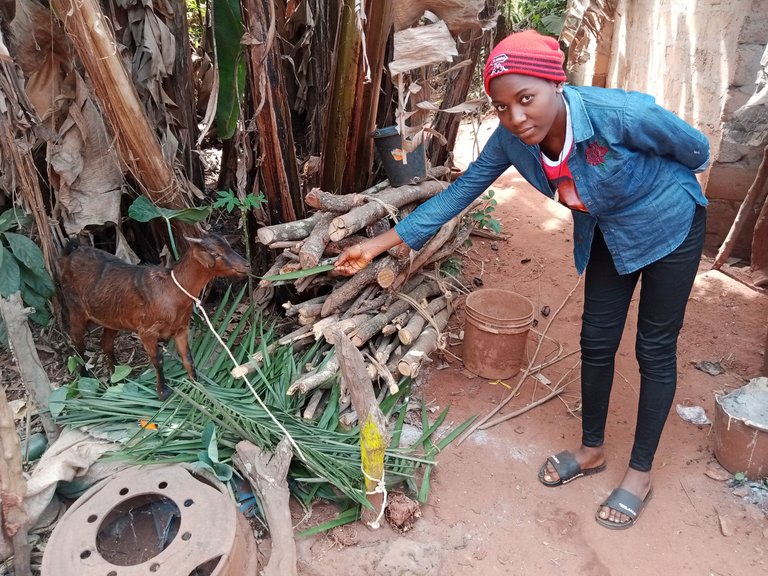 And the goat is reciprocating.
What a nice display of organic relationships!
The last photo would have to be this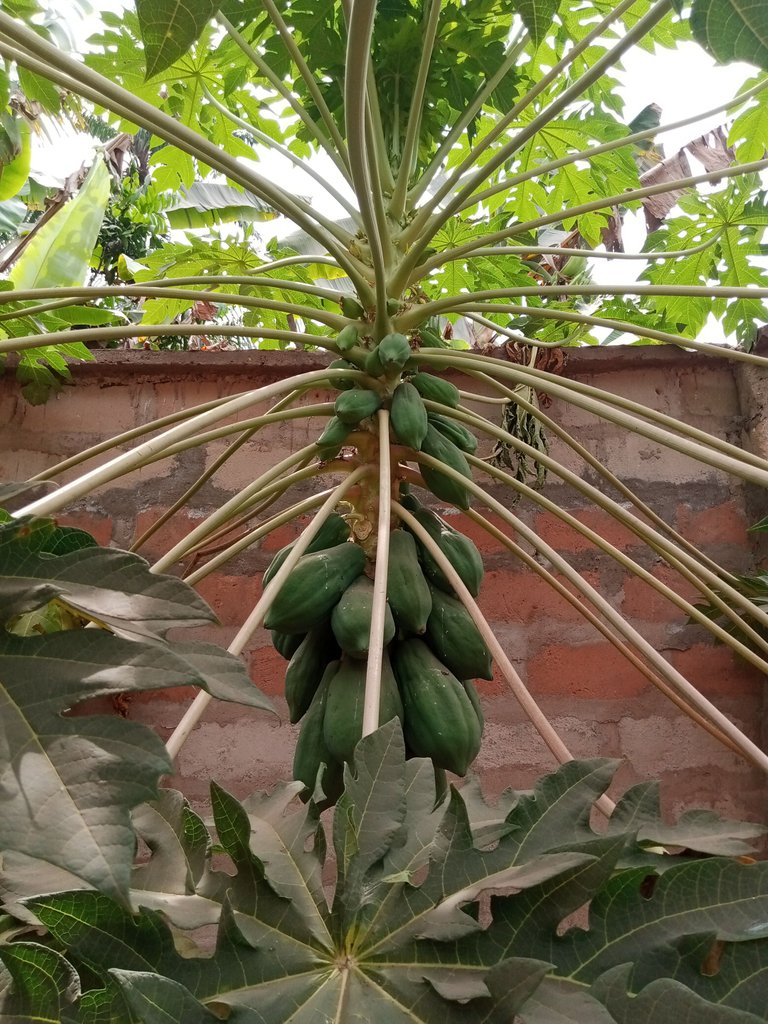 I call it "PawPaw".
What do you call it?
Haha... Now I'm laughing at myself. Pawpaw is the English name. Forget that I asked... It has to be the same in all parts of the world.
---
That's it mates ✌️
I noticed that my mainline is having internet connectivity issues over here so, I decided to do another internet subscription with a different network provider. That's how I'm able to be here, typing this and reading from others.
The next 2-3 days is going to be choked up, but it won't stop me from being a trouble maker on here.
Expect more posts about what is happening here especially the part about the wedding and traditional marriage.
Thanks For Not Missing Any Full-stop Or Comma
Also published here
All photos in this post are mine. The shots were taken with my weird phone.
---
---