Review: Adamas - My kinda mystery solving drama.

Adamas? Haha. The name of this Kdrama is electrifying. I wonder how they came up with this name?
What a blast this was. This show gave us 16 full episodes of INTENSITY. Before I say more about this, let's jointly have a look at one of the teasers for this Kdrama.
Look at that psychological thriller. What vibe does it give you? Haha. Sit tight and enjoy what this mystery-solving drama has to offer.
I'd have to emphasize that this won't be everybody's cup of tea. It is a drama that explores the dark side of a stinkingly rich family that operates on the premise of an old-fashioned class society.
They have the manpower and financial resources to pull strings in all sectors of the Nation. The media are in the palm of their hands. They control the police. They are above the law. They can make a puppet a presidential candidate and they even grow poppies in their compound. To crown it all, they kill for fun.
Imagine that!
It gets even more interesting when you take note of the war they have amongst themselves. It is a dirty power tussle where parents have a keen caution about their kids and siblings are ready to cut deals with an enemy to harm 'family'.
Make a case against anyone affiliated with this family and you will become fish food the next day. Haha.
Are you beginning to get an idea of how strong these folks are?
Well, this family messed with a very gutsy identical twin, Song Soo-Hyun and Ha Woo-Shin.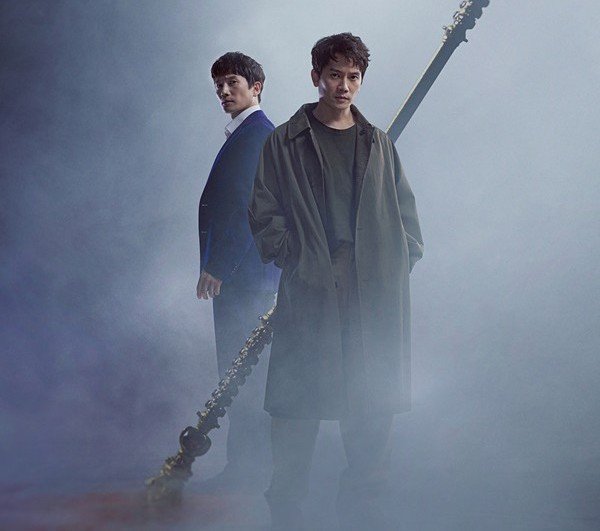 Big ups to Ji Sun for his wonderful role in this. He is an expert in executing these sorts of roles in a psychological thriller and he did a very good job with his on-screen performance. Yeah, he acted both as Song Soo-Hyun and Ha Woo-Shin.
Damnnn! Just how good do you have to be to pull off this performance?
What I find interesting about these two characters is that each of the twins has a different personality from the other. They look like normal lads in their day-to-day job with one being a Writer and the other a Prosecutor. But, what they have in common is their bravado. They enjoy going into the Lion's Den to get what they what.
Will it be easy when they are up against untouchable opponents?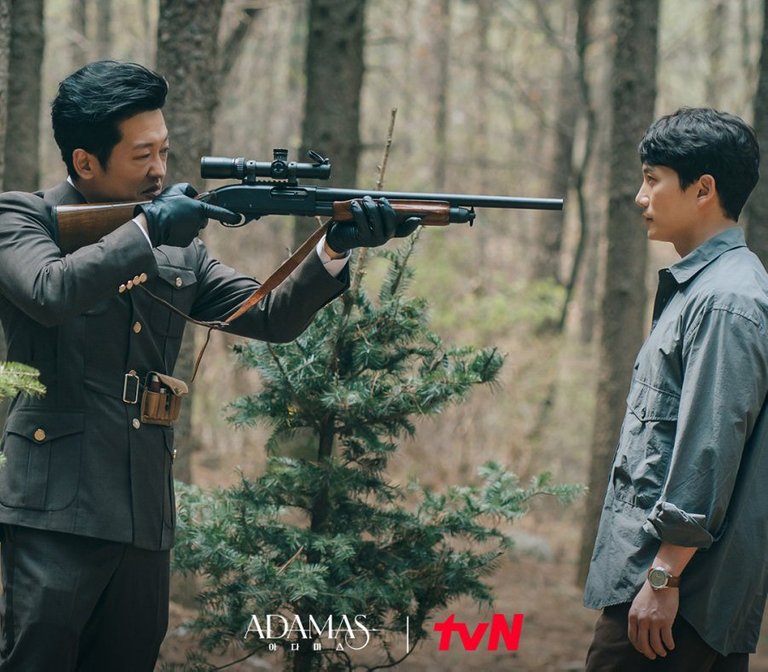 Hell No! For the record, the guy above is not their enemy. That's the only spoiler I'm giving out. Haha.
The dialogues in this Kdrama were taken to the next level. The lines were full of spiteful poetry and you can easily feel the tension and threat in each line of it.
---
By the way, this Kdrama is not all milk and honey. Some part of it was quite annoying.
---
While I enjoyed the story and the show as a whole, I feel like the main female character was very frustrating to watch. Her on-screen performance was below par and I genuinely think she did a very poor job in her role. They would have gone for another actor.
The ending of the show is also quite distasteful. They left so many gaps which leaves viewers with a lot of questions. This suggests that we will be getting a second 2 for this show, but the last 2 episodes of season 1 were released last week. So, we will have to look forward to further updates to know if approval will be given for a second season.
The other thing I didn't enjoy about the storyline is the pace. The first 10 episodes developed at a very good pace, but things kinda went slow afterwards. Nonetheless, I'm not taking anything away from the overall plot. It's amazing!
---
Before I wrap this up, I have to say that I'm genuinely impressed with Seo Ji-Hye's performance in this show.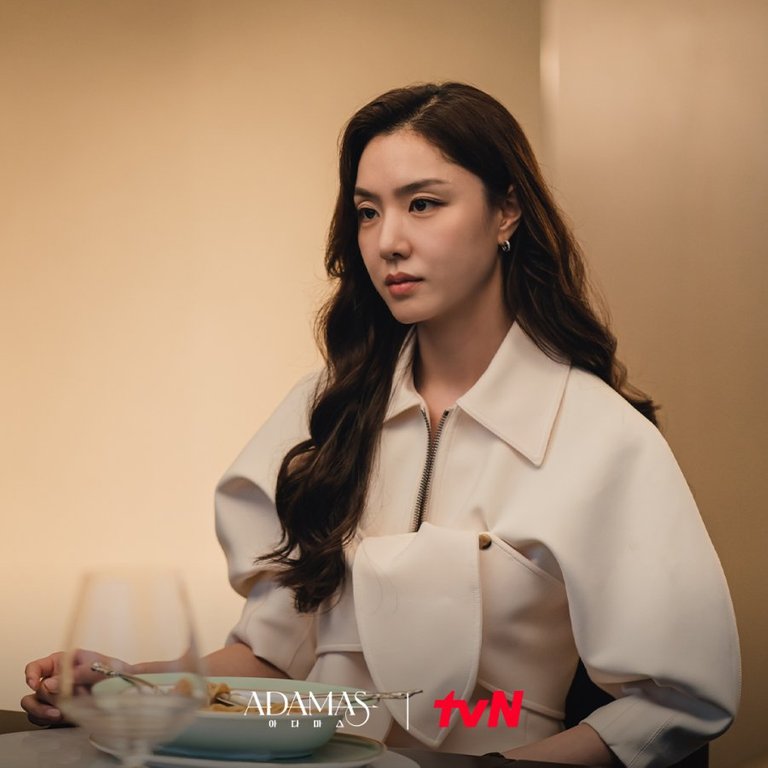 Oh, my world!
Her last project I saw was in 2019/2020 and I must say she has improved a lot since then. You need to see the Charismatic aura she brings to the show. She schemes diabolical things with the most insane smile on her face. Haha. Even with she makes a kill order, she does it with so much charisma.
What a character!
---
This show didn't get a good rating from what I noticed, but for me, I'm giving it an 8/10 because it was worth the time spent watching it. Hehe.
As I said, this won't be everyone's cup of tea, but if it falls under the genre you enjoy, feel free to add it to your watchlist. You will love to hate so many villains in this Kdrama. Haha.
Thanks For Not Missing Any Full-stop Or Comma.
All images are the property of MyDramaList.
Posted using CineTV
---
---