Why haven't we figured out a decent approach to conflict resolution?
Back in the 70s and 80s, it won't be a surprise to see people settling scores by spilling blood and going punch for punch with anyone that has a misunderstanding with them. The major sort of conflict resolution at that time is by the display of power where the stronger party pounces on the weaker one. It's like using poison to cure poison. That's the reality people had to deal with in the 70s.
Remember, back then, technology was still at a crude level. There was lawlessness in many part of the world. People were not interconnected outside their region. Cultural adaptation was not a thing. At the moment, it's visibly obvious that the world has come so far and has improved from how it was.
This growth, development, technological advancement and cross-cultural lifestyle has made so much difference in how we coexist with people from different parts of the world.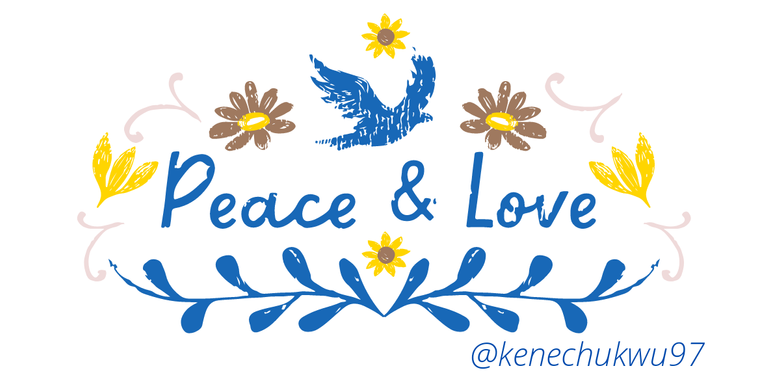 We are being taught to respect people's decisions and also to recognize that everyone has fundamental right as a human. The same goes for countries and their sovereignty. With all these notable improvements in how we coexist over the years, there is still a question that begs an answer.
Why haven't we figured out a decent approach to conflict resolution?
That's the question.
We'd claim to be superior beings and we all claim to be higher animals, but when it comes to resolving interpersonal conflict, inter-organisational conflict, interreligious conflict and international conflict, many people end up acting less than wild animals by adopting violence and war as an answer ~ Please note that no offence is meant to any sorta animal. None at all.
I'm saddened by all these. I'm not the kinda guy that rushes into headlines but I did today and it's so disheartening to see how many lives are already lost in the Russia/Ukraine war. The fact that I'm here writing about this should serve as proof that the information I got about this war is surely hitting the spot. It's hard to imagine how people live through this warring moment.
So, there is truly no other way to resolve this issue without bloodshed.

Is this all we can amount to with all these years of growth and development?
It's shameful to see how this world is turning into shambles. I don't even remember where I heard about 'World Peace' but that in itself is already laughable because we are in a warring generation. Not just because of Russia/Ukraine war. Over here in Nigeria, we have people like IPOB who have been doing their thingy since 2012, religious wars has been coming and going, tribal dispute have been endless... Every Tom and Harry with their own problems.
I'm gutted to know that we are still living with so much unrest and unnecessary bloodshed in this century.
I hope we all can wake up to a day where we can proudly claim to be living in a Peaceful World. Unfortunately, today is not that day. Will it be tomorrow or the day after tomorrow?
PAIN!!!
Thanks For Not Missing Any Full-stop Or Comma
Image designed via Canva pro 🌟
Also published here
---
---