Cryptobrewmaster Rewards of the Week 9 / Recompensas de la Semana en Cryptobrewmaster 9 [EN/ES]
Hello friends this week was intense, if you have read my last publications you will know that I bought a lot of influence and I dedicated myself to make a lot of ingredients, that led me to obtain the 4th position in the ranking of the "Resource Producer" event, with very good rewards 70 ash and 22 cards for me, it has been excellent and more now that I have sold most of my ingredients in the market.
Hola amigos esta semana fue intensa, si han leido mis ultimas publicaciones sabran que compre mucha influencia y me dedique a hacer muchos ingredientes, eso me llevo a obtener el 4 posición en el ranking del evento "Resource Producer", con unas recompensas muy buenas 70 ash y 22 tarjetas para mi, a sido excelente y mas ahora que he vendido la mayoria de mis ingredientes en el mercado.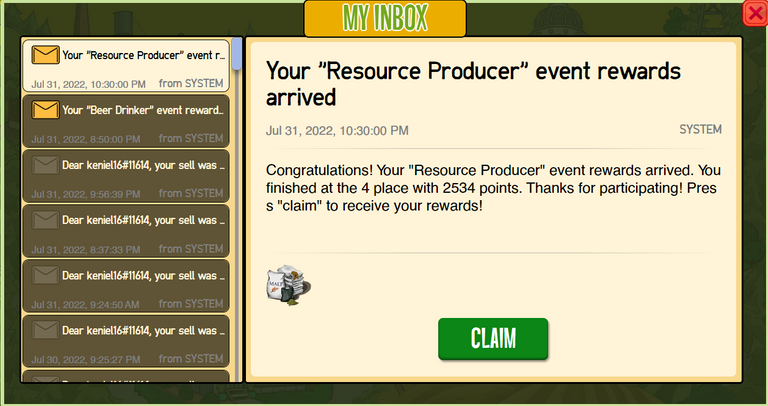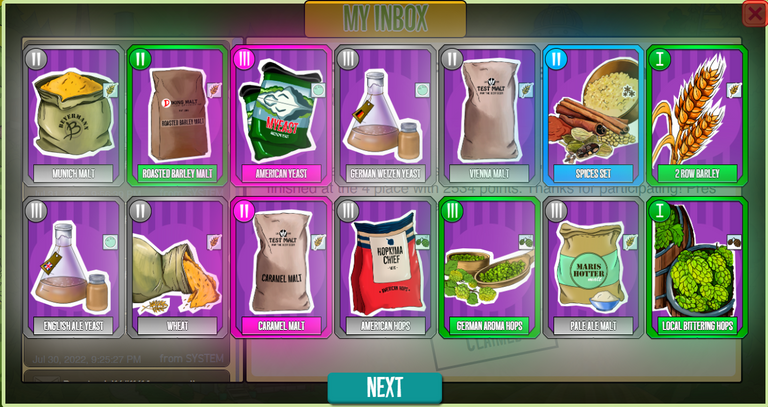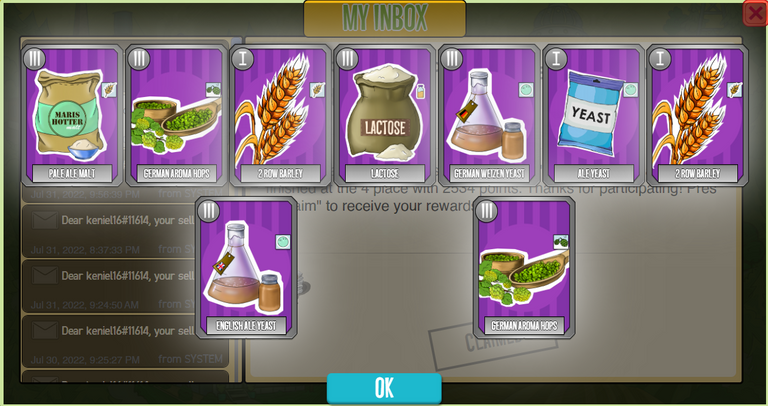 In the "Beer Drinker" event I didn't do so well in the 11th position but I still got 5 cards, I think for this week I will also go up in ranking because I'm going all out, I still don't know if I should increase my influence but I'll find out next week.
En el evento de "Beer Drinker" no me fue tan bien en la posicion 11 pero aun asi obtuve 5 tarjetas creo que para esta semana subire también de ranking porque voy con todo aun no se si debo de aumentar mi influencia pero la otra semana lo averiguare.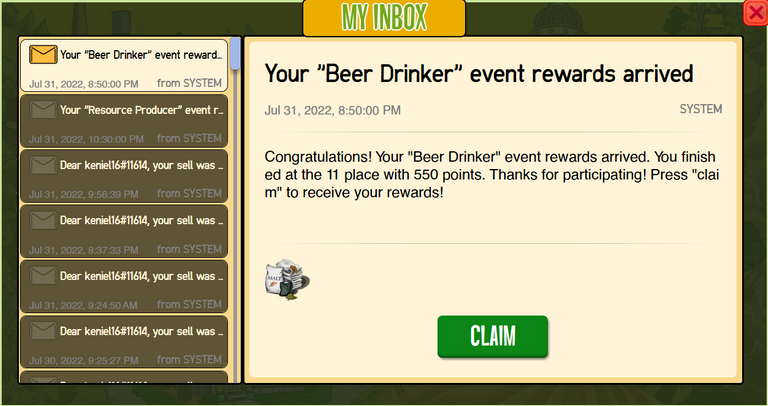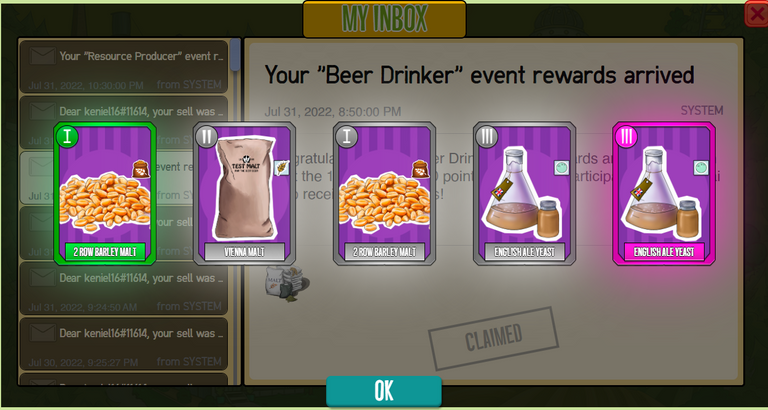 While cryptobrewmaster was in an upgrade, I couldn't do any kind of mission so I had a relaxed cryptobrewmaster weekend, the team appreciated the patience even gave me a code to receive 11 cards, it's great a free and paid day in cryptobrewmaster, below are the ingredients, there are 2 that I can't generate German weizen yeast and american yeast, maybe their market value is good but I will keep them, as if they were gold cards, in fact due to the update I didn't climb in the ranking of the "beer drinker" event. There is more to tell, I made some updates, but I'll leave it here for today.
Mientras que cryptobrewmaster estaba en una actualización, no podia hacer ningun tipo de mision asi que tuve un fin de semana relajado de cryptobrewmaster, el equipo agradecio la paciencia incluso me dieron un codigo para recibir 11 tarjetas, es genial un dia libre y pagado en cryptobrewmaster, abajo muestros los ingredientes hay 2 que no puedo generar German weizen yeast y american yeast, tal vez su valor en el mercado sea bueno pero los voy a guardar, como si fueran tarjetas doradas, de hecho debido a la actualización fue que no subi en el ranking del evento "beer drinker". Hay mas que contar realice algunas actualizaciones, pero lo dejare por hoy hasta aqui.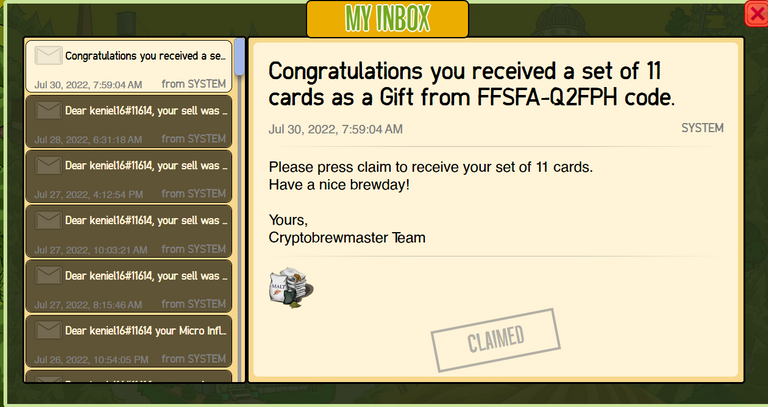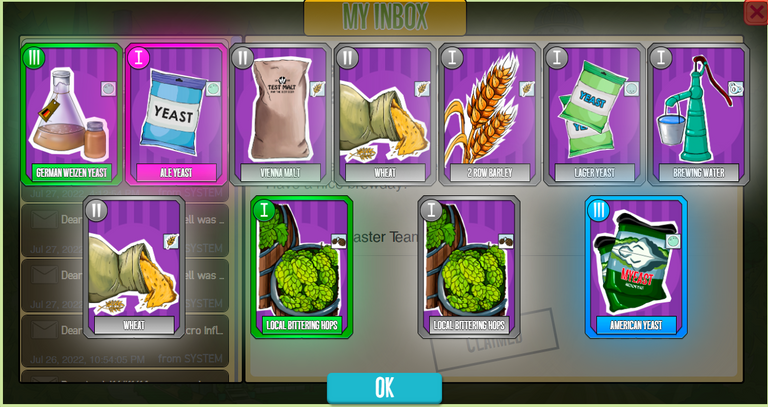 https://www.cryptex24.io/registration?ref=70a2a7d0!

https://www.cryptobrewmaster.io/game/invite?ref=3155a923331f48e29178d6c5245ace05&code=AlphaBonus
---
---