Mission of Promote Fan Club RisingStar [EN/ES]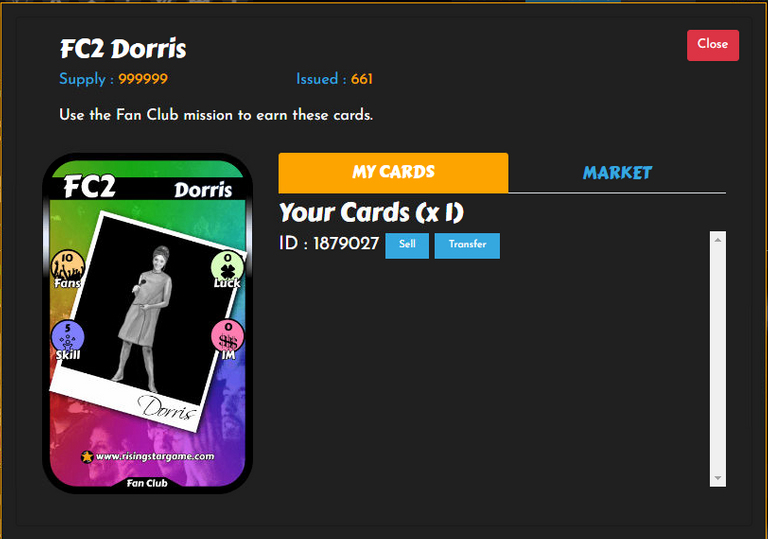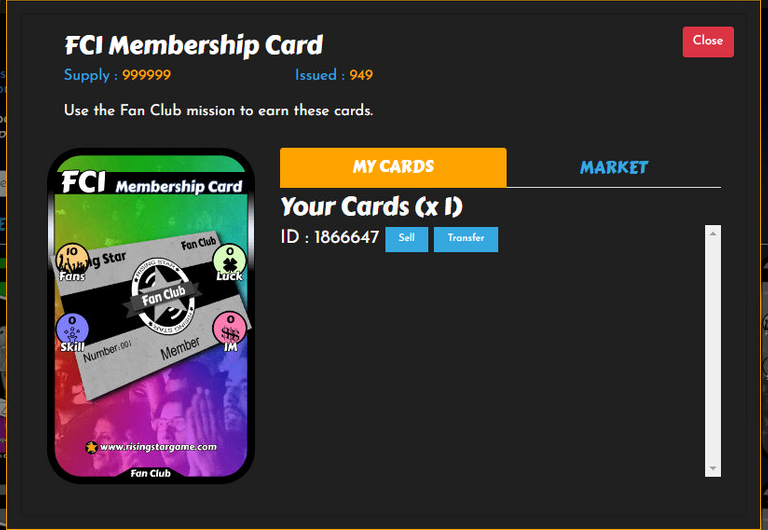 Hello friends, I have been buying NFTs that I didn't have in my collection, but recently I have realized that in the promote fan club mission I can get NFTs, depending on how many missions I do I'm on mission 6 and I have already obtained 2 new NFTs, but there are 2 requirements, very easy to meet the first, have starpro to perform the mission and the second is to wait 1 hour for each mission, There are 702 missions or 702 hours is a very tough challenge to meet, but I will manage to complete the mission there will be some days in which I dedicate myself only to these missions to advance faster, however I have the problem that if I do it I would leave aside the earnings of starbits that are not negligible, I could buy them in the market but I definitely prefer to get them by mission, because I would burn starbits, I would spend starpro in the game it would be like burning it.
Hola amigos, he estado comprando NFTs que no tenia en mi coleccion, pero hace poco me he dado cuenta que en la mision de promote fan club puedo obtener NFT, dependiendo de que tantas misiones realice voy por la mision 6 y ya he obtenido 2 nuevos NFTs, pero hay 2 requisitos, muy faciles de cumplir el primero, tener starpro para poder realizar las mision y el segundo es esperar 1 hora por cada mision, son 702 misiones osea 702 horas es un reto muy rudo por cumplir, pero lograre completar la mision habra algunos dias en los que me dedique solo a estas misiones para avanzar mas rapido, sin embargo tengo el problema que si lo hago dejaria aun lado las ganancias de starbits que no son nada despreciable, podria comprarlas en el mercado pero prefiero definitivamente obtenerlas por mision, porque quemaria starbits, gastaria starpro en el juego seria como quemarlo.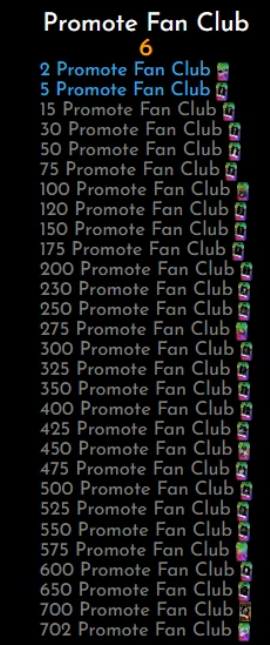 Speaking of starpro I have been getting some starpro little by little I already have 5 starpro which I will gladly use or accumulate in the pool to get starpro I am leaving 300000 starbits forever, get some starpro as I always say I am not in a hurry but I am upping my starpro stockpile.
Hablando de starpro he estado obteniendo algo de starpro poco a poco ya tengo 5 starpro los cuales con gusto los usare o acumulare en la piscina para obtener starpro estoy dejando 300000 starbits para siempre, obtener algo de starpro como siempre digo no estoy apurado pero estoy subiendo mi almacen de starpro.

Something else at last I could have 6000 NFTs I feel all great those NFTs, they are out of the market, because I do not plan to sell them, I plan to accumulate them more and more in fact I bought several instruments of type microphone only that the captures were lost and I returned to buy more fans at the moment I do not know, if the 630000 fans are mine the drunk fans make you easily lose the account.
Algo mas al fin pude tener 6000 NFTs me siento todo genial esos NFTs, estan fueras del mercado, porque no los pienso vender, pienso acumularlos cada vez mas de hecho compre varios instrumentos de tipo microfono solo que se perdieron las capturas y volvi a comprar mas fans actualmente no se, si los 630000 fans son mios los fans borrachos hacen que facilmente pierdas la cuenta.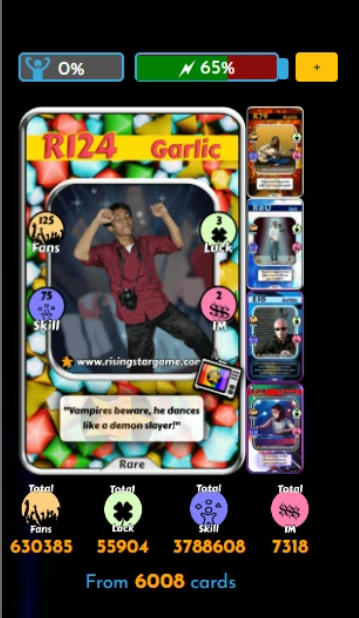 Translated with www.DeepL.com/Translator.


Link: RISING STAR
---
---