A belated Happy Easter Monday to you all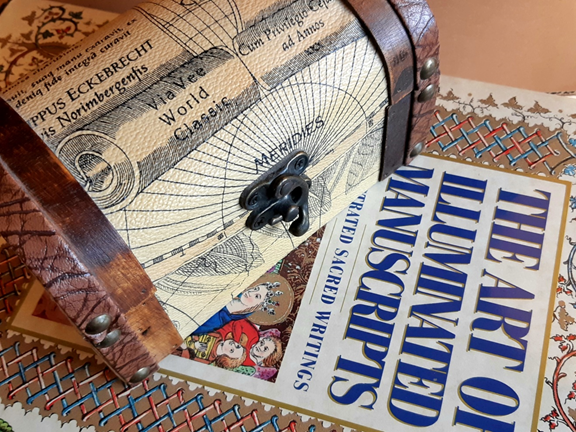 "Black birds tend to like shiny things." ~ The Bloody Raven
Among the select variety of silver sent from Nyssacat over the last year were two particular rounds that were for my sick Roommate. A Scottsdale Alpha Omega and a Mason mint Ichthus silver rounds. And, I found a perfect little treasure chest for these special pieces.
…for where your treasure is, there your heart will be also. Math 6:21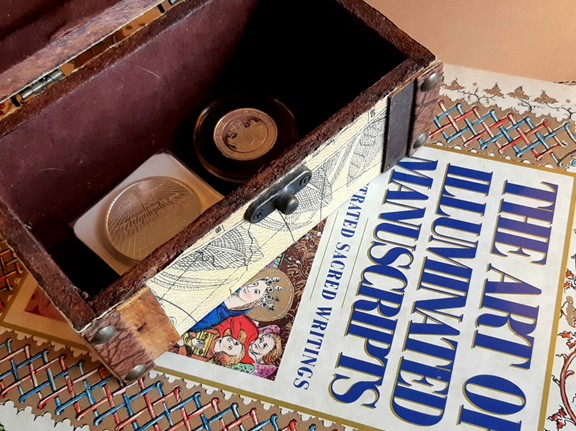 She was pleased to receive these. We instantly recognized the references and symbols. Both she and I are members of a small yet outspoken local Baptist church that drew a lot of vilification from the Canadian public press over the recent few years prior to the pandemic.
2021 Samoa 1 Tala Alpha & Omega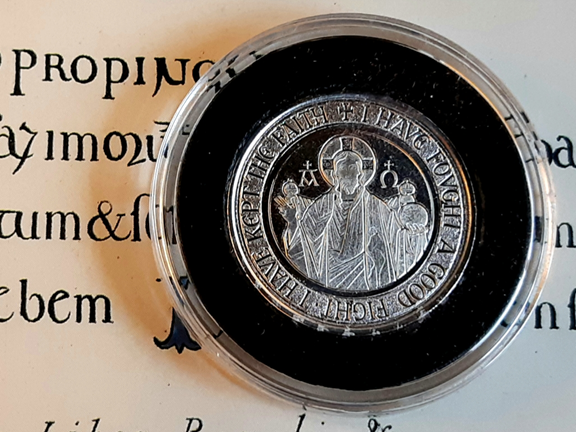 Reverse; Medieval rendition of Jesus, iconographic symbols
Text; I HAVE FOVGHT A GOOD FIGHT, I HAVE KEPT THE FAITH
0.999 Fine silver, Weight 15.5g
Diameter 27mm, Thickness 3.2mm
Full of the Spirit, our Pastor's courage was something to behold as the hate, protests, and threats of violence rained down us. An unexpected blessing saw the membership doubled from before with new members mostly from other churches that had become too worldly and moved away from sound biblical teaching.
2021 Samoa 1 Tala Alpha & Omega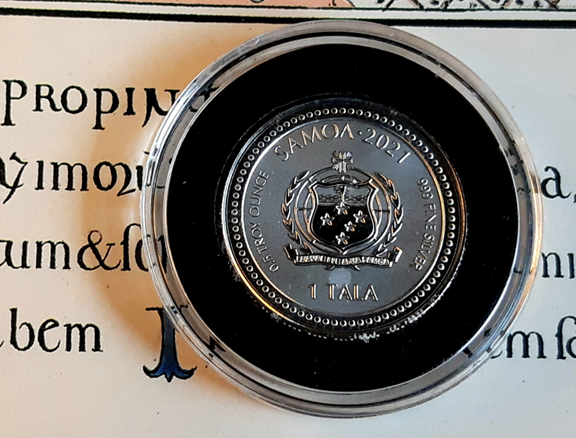 Obverse; SAMOAN ARMS
Text; SAMOA 2021, 1 TALA
Text; 0.5 TROY OUNCE, 999 FINE SILVER
Scottsdale Mint, Mintage 10,000
I recall a cold frosty Sunday morning. A crowd of protesters and the Press arrived just in time to try and disturb the 10:30 Am Service. He'd already have coffee, doughnuts, and a big smile ready for the crowd and then after welcoming the confrontation he said, "Let's talk!"
The scene reminded me of the Steven Crowder picture "Change my mind" meme. He was gracious, articulate, never getting angry, backing up his arguments with research and statistics. The crowd left after a little more than an hour. The result was barely a 10 second mention in the news.
2015 1 Troy Oz. Silver John 3:16 round.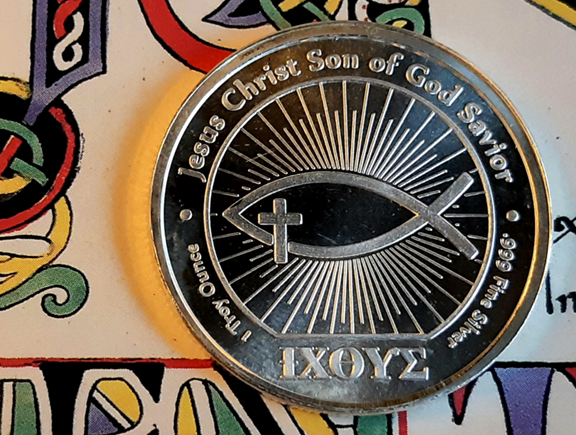 Reverse; Ichthus, Cross, Radiant glory
Jesus Christ Son of God Savior
Text;1 Troy ounce, ΙΧΘΥΣ, .999 Fine Silver
Diameter 39 mm, Thickness 2.8 mm
0.999 Fine silver, Weight 31.1g
Between my roommate and I, I am the much weaker in faith. With her departing this crazy world and as the terribly flawed person that I am, I am reminded that I need the Savior even more. Not to follow my Pastor, not Billy Graham jr, not my roommate, but follow Jesus himself.
I need to fix things in my life until that day I can reveal to you the unmasked me.
The Press no longer keeps the spotlight on our little church, as any attention ends up as the wrong outcome for their narrative. We're now preparing for what may the End Times in prepping. Members are encouraged to stack gold and silver on top of preparations.
Then Jesus told his disciples, "If anyone would come after me, let him deny himself and take up his cross and follow me. For whoever would save his life[a] will lose it, but whoever loses his life for my sake will find it. For what will it profit a man if he gains the whole world and forfeits his soul? Or what shall a man give in return for his soul? ~ Mathew 16:24,26
This symbol is known as the Ichthus ΙΧΘΥΣ, the 'Christ Fish.' The persecuted early Christian church followers often identified each other by the sign of the fish, and reference to a common object found often in the Gospels in the teachings and miracles performed by the Son of God, Jesus.
ΙΧΘΥΣ is also an acronym for the original Greek phrase "Ἰησοῦς Χρῑστός Θεοῦ Υἱός Σωτήρ" meaning 'Jesus Christ, Son of God, Savior'.
Ι, Iota , Iēsoûs, "Jesus"
Χ, Chi, Khrīstós, "anointed"
Θ, Theta, Theoû, "of God"
Y, Upsilon, huiós, "Son"
Σ, Sigma, sōtḗr, "Savior"
2015 1 Troy Oz. Silver John 3:16 round.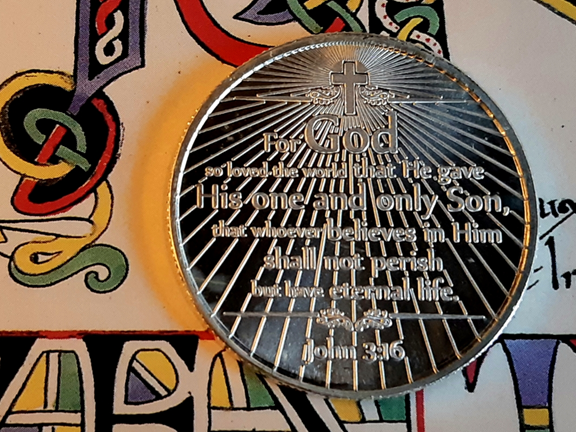 Obverse; Cross, Beams of Glory
Edge; Reeded
Mason Mint, Mintage unknown
For God so loved the world that he gave his one and only son, that whoever believes in him shall not perish but have eternal life. John 3:16
The Beauty Shot!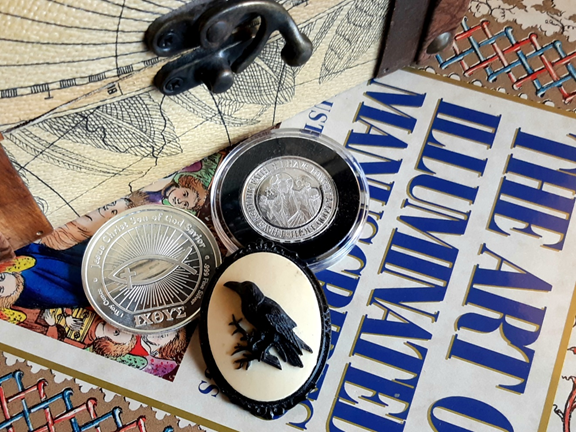 ☠️ Adding Easter Silver to my Stack for that big Stormy day! ☠️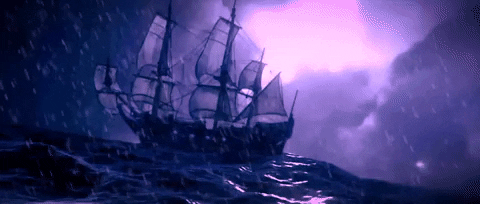 The #piratesunday tag is the scurvy scheme of Captain @stokjockey for #silvergoldstackers pirates to proudly showcase their shiny booty and plunder for all to see. Landlubbers arrrh… welcomed to participate and be a Pirate at heart so open yer treasure chests an' show us what booty yea got!
Sources and Readings
Background; The Art of Illuminated Manuscripts, by J.O. Westwood, 1988 Bracken Books, ISBN 1 85170 177X
Ichthus Silver Round only on sale at Gainesville Coins.
How did the Jesus Fish become a symbol of Christianity.
2021 Samoa 1 Tala Alpha & Omega
2015 1 Troy Oz. Silver John 3:16 round.
Cameo Raven Brooch from The Black Wardrobe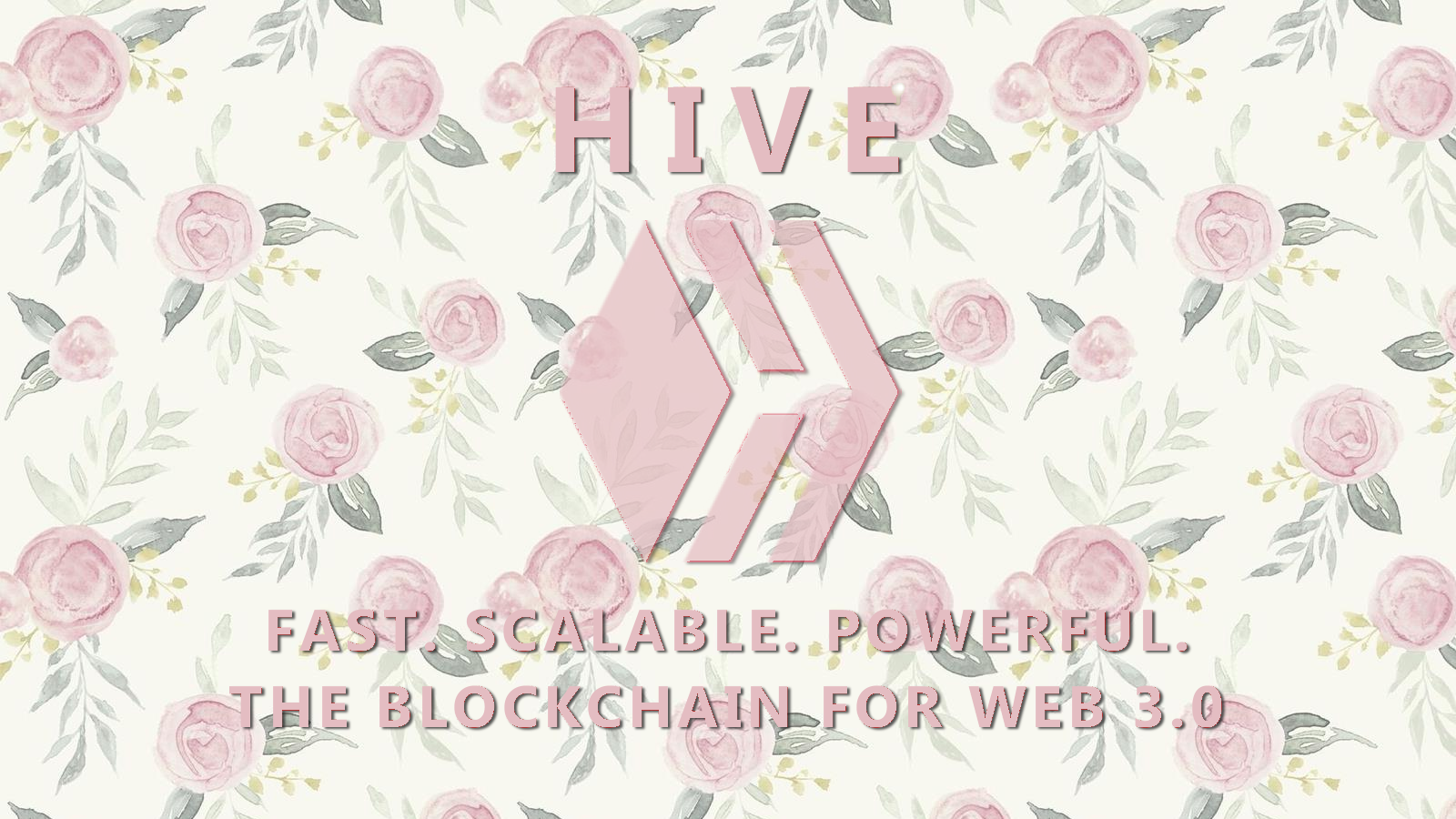 "I'm just a gal in black, not a bloody Financial Advisor!"
---
---