Mail Call – Pit Bullion's Skull of Clubs Giveaway Prize Silver

"Black birds tend to like shiny things." ~ The Bloody Raven.
This post began with @welshstacker's "There's extra benefits to buying silver from the community" post back in late June of this year. While I believe this post was within the broader context of Discord discussions on the whereabouts of former #silvergoldstackers members like @pit-bullion, the central issue is onboarding fresh new faces. And that's where we should be in agreement with Leofinance Community's latest outreach not only the X Social (Twitter) but other platforms as well. I will try to do my part in small ways to help encourage new faces as my time and energy permits.
The Prize Silver
Pit Bullion Skull of Clubs 1 Troy oz. silver button
Top; Blackened, Skulls with Crossed swords in a Club.
Text; 1 OZT, 999FS, 31, PIT BULLION
Finish; Brilliant Uncirculated.
Back in my YouTube years I believed that there is room for both Precious metals and crypto as a portfolio diversification from the mainstream. I've been among the first to exchange Crypto for precious metals on a live stream with another Stacker. I remember the heated arguments between the two worlds as if it were an either-or issue. At least I understood that they both have similar objectives that are not mutually exclusive but complimentary.
Pit Bullion Skull of Clubs 1 Troy oz. silver button
Bottom; none
Diameter 25.8mm, Thickness 6.5mm
31.3g, .999 Fine Silver
Comes with a Certificate of Authenticity.
Edge; Rounded smooth.
In the YouTube stacker community, there is almost magical two word combination, 'FREE SILVER!" Another powerful magic word is "GIVEAWAY!" Words that could potentially precipitate a stampede of silver stackers often resulting in a Subscription frenzy.
As a recognized member of #silvergoldstackers and #stackitis nurse of the Community I will be adding to the new magic words list; "MONSTER RAFFLE!" Instagram, here I come. Let's go spread the word.
Part of my Pit Bullion Collection.
Pit's unmistakable Mobster style.
This button was not my original choice as third place since selections was rather limited at the time. I was left with 'Vintage American' which was fine but Michael may have realized that it didn't really fit my style and may not play well with our Hive Community. With a bit of a longer wait, he sent me this 'Skull of Clubs' Button that satisfied either both my Pirate or Gothic theme. "Smooth move Boss."
Want into some Shiny Silver too?
Now's your chance...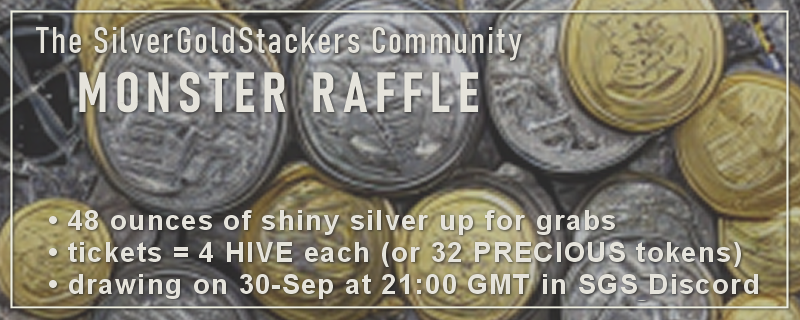 ·  List of Prizes/How to Enter  ·  SilverGoldStackers' Discord  ·
The latest Raffle numbers news by @buggedout 48 OZT of shiny silver to win!.

Adding FREE prize silver to my treasure chest for that oncoming storm day!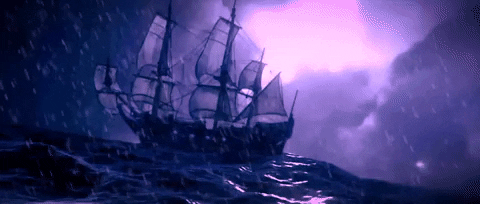 The #piratesunday tag is the scurvy scheme of Captain @stokjockey for #silvergoldstackers pirates to proudly showcase their shiny booty and plunder for all to see. Landlubbers arrrh… welcomed to participate and be a Pirate at heart so open yer treasure chests an' show us what booty yea got!
Related Posts
The Raven's Pit Bullion Collection; 2018 Pour Party Bar.
@silversaver888's 2023 Hive Silver Round, to order this 2023 Hive round.
References
My own pictures shot with a Samsung SM-A530W
P. Image under Pixabay
W. Wiki Commons
☠️🎃 Page Dividers by thekittygirl. ❄️🌞
Sources and Readings
Website; Pit Bullion Premium Bullion.
My June "Show me your Pitties's" contest entry Instagram Post.
"Show me your Pitties" Giveaway! Instagram Contest Results.
Pit Bullion on Instagram.
Red Dragon background banner from Nyssacat's yard.
Cameo Raven Brooch from The Black Wardrobe.
"I'm just a gal in black, not a bloody Financial Advisor!"
Posted Using LeoFinance Alpha
Posted Using LeoFinance Alpha
---
---