Piratesunday: Stacking of Datrex Emergency Bars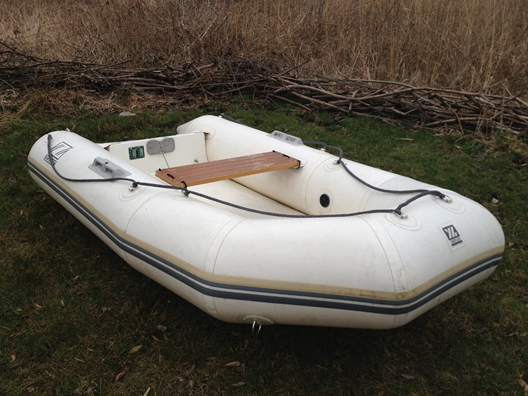 Inflatable Dinghy by H Sollermann under Pixabay
"Black birds tend to like and keep her shiny things." ~ The Bloody Raven
Back in late 2014 is when I first began to realize that our current financial system was destined to crumble. While it is debatable how and when this would occur, the sensible time to start was now. I was in a temporary transition between positions in the company with cash flow a bit tight but manageable to make some soft preparations for the coming economic upheaval. I got my own ideas how such an event can precipitate but I will leave that to another post.
There will be supply line interruptions and therefore food shortages. I wasn't going to wait until hyperinflation or panic buying to prompt me to act. With each shopping trip I buy a few extra canned goods with reasonably long Best Before dates to tuck away. This will fit the bill with short-termed 1 to 3 year shelf-life foods that my kids already like. I just make sure to rotate this stock on a regular basis. I'll take up canning one of these days.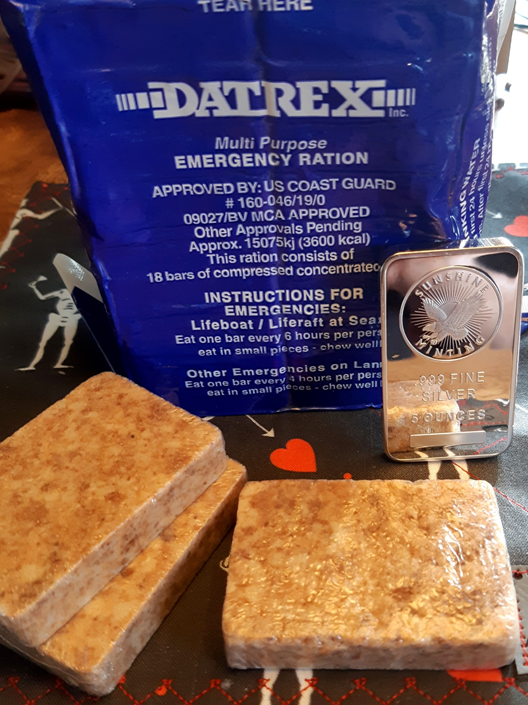 Then I come to this longer termed food solution. Datrex Bars, and you may have though this was about silver bars but no it isn't. So, I have strategically placed a 5 Troy ounce Sunshine mint silver bar for a size comparison and in keeping with #silvergoldstacker rules. It was inexpensive, novel, 5-year shelf life, on sale, and I had these since early 2015 and now past it's nominal expiration date of October 2019. It's time to taste test this well after it's time.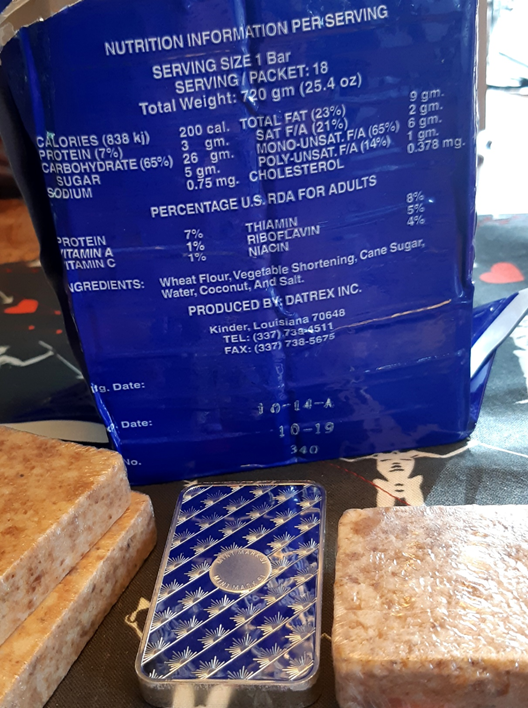 The listed natural ingredients are; Wheat flour, Vegetable shortening, cane sugar, water, coconut, and salt. Surprisingly no preservatives. Each 720gram package of 18 – 40gram bars supplies 3600kCal of food energy.
Datrex Emergency food bars are very basic and are originally designed for lifeboat survival needs though also useful in other survival situations and travel to remote locations of very limited logistics. And like any sensible Stacking Pirate Captain mom thinking of quick emergency food options, we'll give it a try. So, we inflated the rubber dinghy in the back yard and check with the crew's taste test.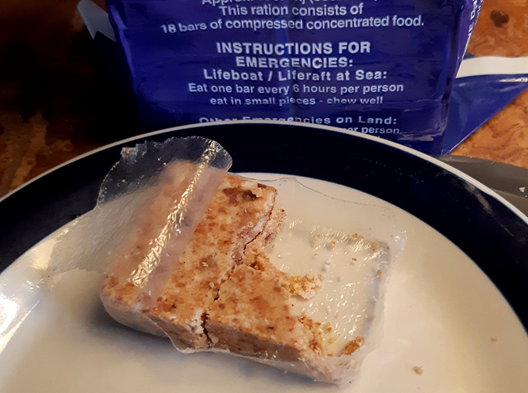 The Crew reports a passing grade but would have preferred it a little sweeter and that can be fixed with little spread of fruit jam.
I was kidding about the dinghy.
The Bloody Raven's opinion?
Even after almost two years past date, Palatable. It still has a faint taste of coconut but markedly less taste from when I first tried this over five years ago at the price of $9 CAD per 720gram package.
Today's price from my same retailer $11 CAD. (And now, Non-GMO too.)
What would the price be during the Anger phase of an Economic collapse with hyperinflation???!
Feeding my family in a time of crisis must be planned before a chaotic reset happens. Hopefully enough until the Anger phase subsides, and reasonable order is maintained. Stacking adequate storable food can be as important as Stacking Precious metals or Crypto because I would hate to pay an ounce of silver for a can of beans. When things come down, I'd rather be at home than out there fighting a hungry mob at the grocery store.
I'll be ordering another case of fresh Datrex bars to stow away for the next 5 years alongside my other preparations.
Stacking precious metals and crypto is only part of the survival plan.
Aye, so what have you done to prepare for the coming storm?
Thank you for coming aboard my blog today!


The #piratesunday tag is the scurvy scheme of Captain @stokjockey for #silvergoldstackers pirates to proudly showcase their shiny booty and plunder for all to see. Landlubbers arrrh…welcomed to participate and be a Pirate at heart so open yer treasure chests an' show us what booty yea got!
References
1. My own pictures shot with a Samsung SM-A530W
P. Image under Pixabay
R. Clip art from 123RF
W. Wiki Commons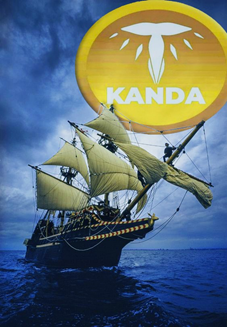 Educating Africans on the benefits of the Block chain
Join our Discord, https://discord.gg/cmbSM5B
"Et lux in tenebris to serve laboro, sum sicarius" "I work in the shadows to serve the Light, I am an Assassin"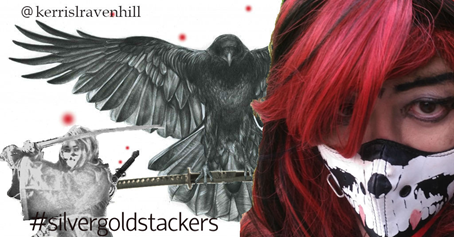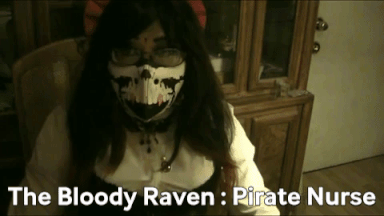 An' ahh ain't nea Bluudy Financial Advisor!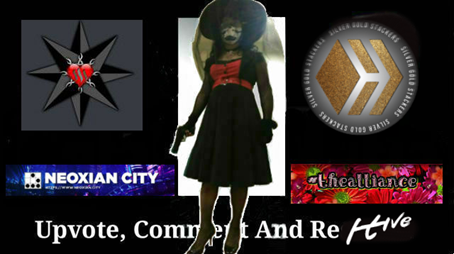 Posted Using LeoFinance Beta
---
---