#piratesunday; The M6 Sea Shepherd by MKBarz and the August #HPUD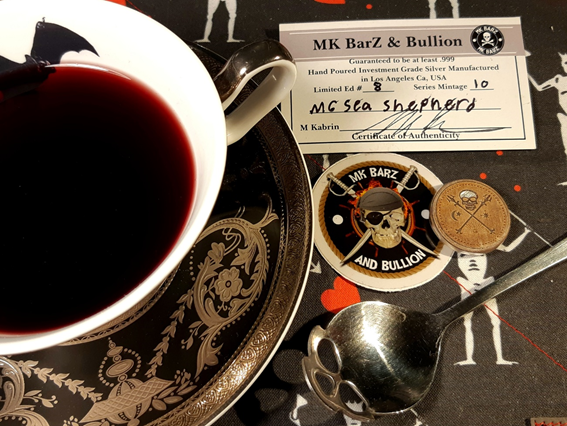 "Blackbirds tend to like shiny things." ~ The Bloody Raven
A different cup of tea for this warm summer evening. It is not blood, if you were familiar with my earlier story writing but it is just a locally made Cabernet souvignon wine for a change.
First, The Pirate Business
Digging around one of my dustier chests I dug up this toned silver round I saved for an episode of Chart of the Moon Goddess. The original initiative by @dixiesilverminer was to write stories centered around a particular pirate prodigy by the name of Captain K, and his band of merry pirates seeking adventure in The Lost Seas. But a Crypto winter had beset upon us all and many of the participants have yet to return to our adventures. I remained behind in hopes to finish my part of the story as the Gothic Vampress pirate, Lady Ravenhill.
M6 Sea Shepherd 1oz. Silver Round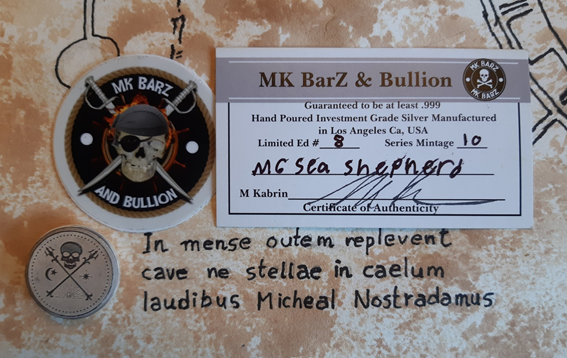 A Chart of Mystical Enchantment as the original tag line implied.
Latin Translation; "Beware the nights of starless skies." ~ Michael Nostradamus
The above photo was set aside two years ago August 2019
It's difficult to see but the M6 Logo located under the Crossed Trident makes reference to Montezfamily6's footprint in the Stacker community with Stacker-tainment style Channel on YouTube and Instagram.
M6 Sea Shepherd 1oz. Silver Round
Reverse; M6 Sea Shepherd
Diameter 26.5mm, Thickness 6mm
Poured Round
The reverse design is by Montezfamily6's Crossed Tridents Jolly Roger yet bares some semblance to the Sea Shepherd Conservation Society's pirate flag. With that in mind, I wouldn't doubt the possibility of a challenge to the legal status of this lovely round.
Left element Crescent moon with star and the right element Chart compass are common features of most old navigational charts.
The Design is digitized, and laser etched on poured silver rounds by MKBarz.
M6 Sea Shepherd 1oz. Silver Round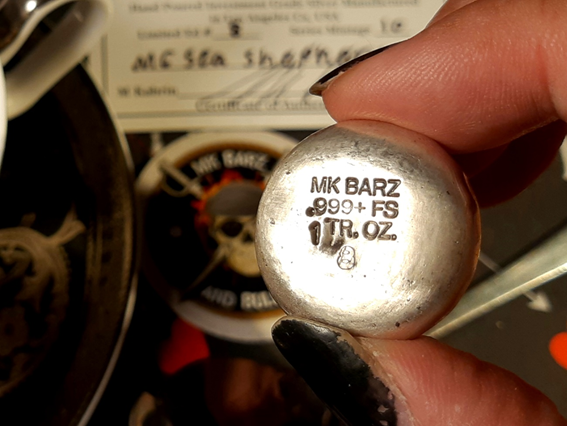 Obverse; MKBarz
0.999 Fine silver
1 Tr.oz.
No. 8 of 10
Edge; rounded plain
With some natural bronze toning since, I received this as a gift from the Montezfamily6 a few years ago before our migration to Hive. I think my plans to write a fiction mythos around this beautiful piece impressed him enough to gift me this at the time. For now, my hope is that most of former member/crew return someday so we can finish our journey, The Chart of the Moon Goddess saga.
And our ship, the Dragonfire, would once again sail in our imaginations.

Yay, Were back to Hive Power up Day!
I am so game for another fun Power up!
Starting with my Binance account I began picking up most of this month's Hive on the cheap between $0.25 and $0.28 with a little more at $0.31 before the surprisingly blow past $0.40 to $0.51 over the last week.
The other significant quantity of 150.48 Hive came from Hive Engine where I have been exchanging Dogecoin for Swap.Hive.
Last Monday's Utopis Dividend of 4.689 Hive, a good Token with an amazing dividend income.
And as the cherry on top finishing with the 3.053 Hive from Tip.cc Discord.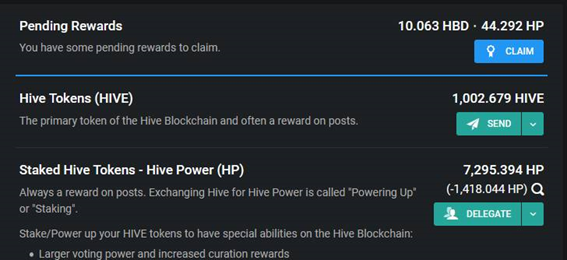 Also adding the accumulated 44.292 Hive Power Claim Pending rewards from over the previous week's Post and Curation payouts.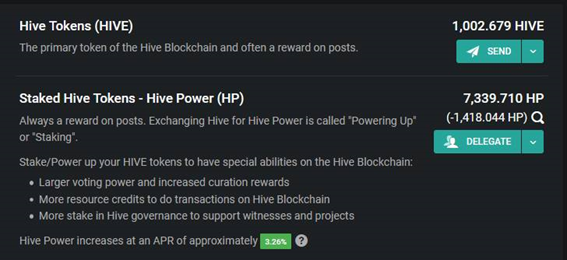 Now for the Main event! Powering up!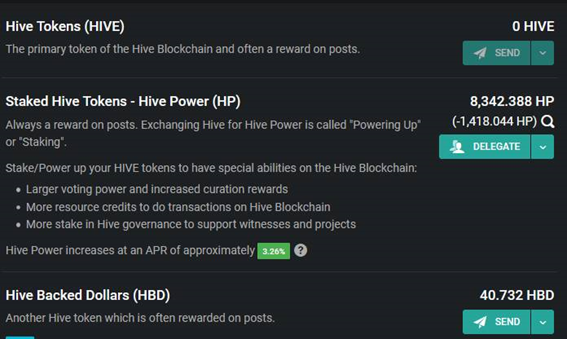 I may be moving 30 HBD into my savings and keep the remaining 10.732 liquid.
That felt Great! And my dust vote years are going far behind me!
Bee Happy!
Thank you @traciyork, @hivebuzz and everyone else involved for this Fun Initiative.
Still Stacking silver and Crypto coins in my treasure chests, Are you?"
Thank yea for comin' about me post today.

The #piratesunday tag is the scurvy scheme of Captain @stokjockey for #silvergoldstackers pirates to proudly showcase their shiny booty and plunder for all to see. Landlubbers arrrh…welcomed to participate and be a Pirate at heart so open yer treasure chests an' show us what booty yea got!
Sources
YouTube; M6 Montezfamily
Instagram; M6 Montezfamily
YT; Montezfamily6's thoughts on the Sea Shepherd at 3:45
IG; MKBarz and Montezfamily6 Sea Shepherd collaboration
Chart of the Moon Goddess Part 6
References
1. My own pictures shot with a Samsung SM-A530W
P. Image under Pixabay
R. Clip art from 123RF
W. W1. W2 Wiki Commons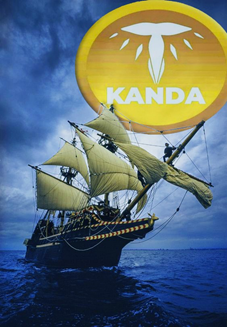 Educating Africans on the benefits of the Block chain
Join our Discord, https://discord.gg/cmbSM5B
"Et lux in tenebris to serve laboro, sum sicarius" "I work in the shadows to serve the Light, I am an Assassin"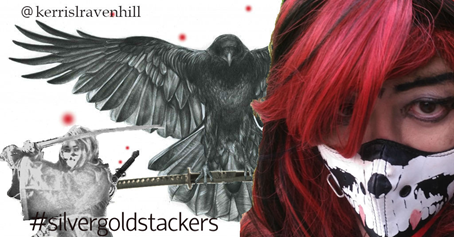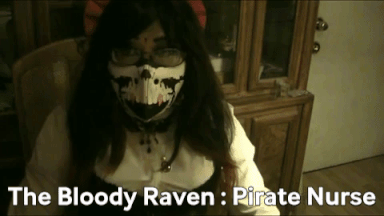 "Ahh ains nae bluudy Financial Advisor!"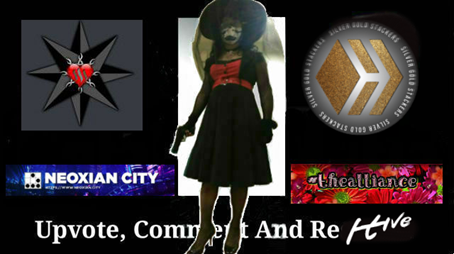 Posted Using LeoFinance Beta
---
---