Slightly Delayed Christmas Mail from my Stacking Sister.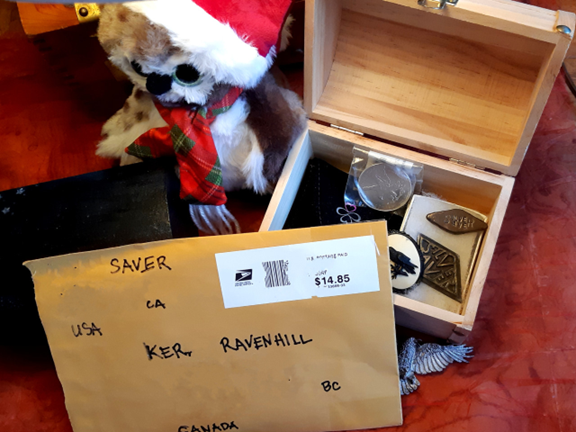 "Black birds tend to like shiny things." ~ The Bloody Raven
Buenos dias amigos! Received almost after a month since posting! I am happy to report and feeling relieved in getting this despite the unknown nature of the delay as it sat in limbo in a great void called the Canadian Border Security Agency. A bureaucratic no man's land located between two mighty postal systems.
Getting a personally handwritten anything nowadays is almost a lost art, don't you miss the time before email? Moving right along...
The Card.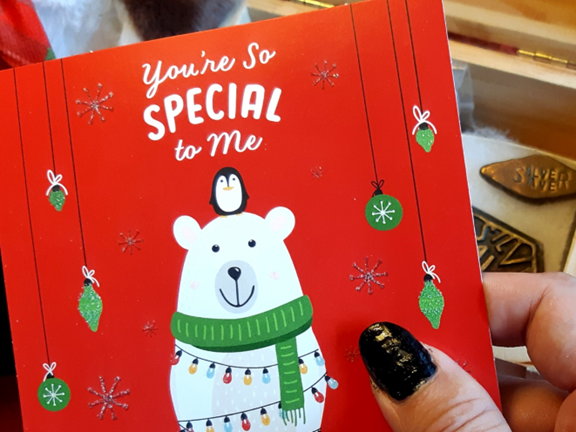 Opening the card up we get...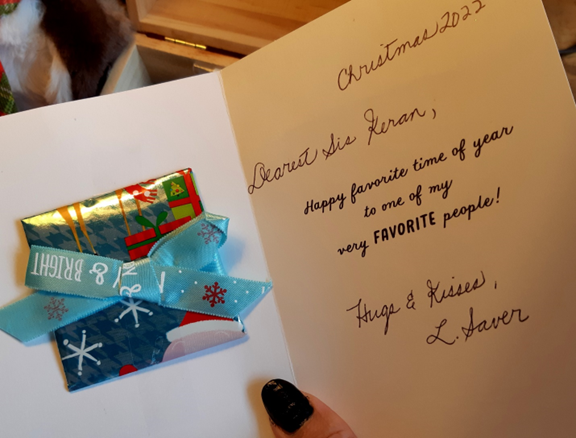 Oh, a little gift from my Sis, as they say, "Good things come in small packages!"
I love the little bow tie touch, let's open her up.
2021 Mexico 1 Onza Libertad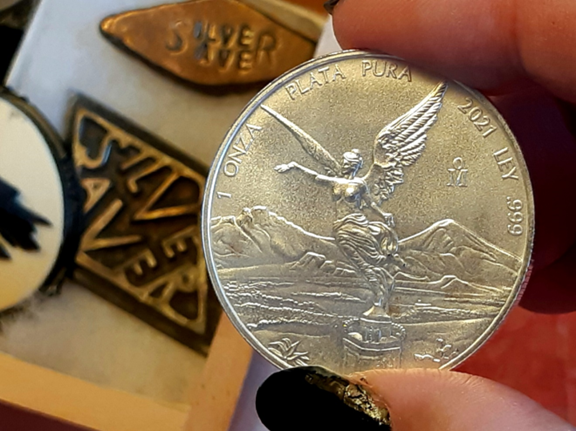 Reverse: Winged Victory monument, volcanos, and Mexico City.
Text; 1 ONZA PLATA PURA 2017 LEY .999 Mo
0.999 Silver, 31.1g
Diameter = 40mm, Thickness = 3mm thick
One of the Secondary goals of my Core Stack is to maintain a ratio of Maple Leafs, American Silver Eagles and Mexican Libertads which should be 70:20:10 in my thinking but I am far out of proportion and off target. With premiums distorting prices I may forego this goal and simply get the more easily available Maple leafs and Britannias since my cash flow is suffering lately.
2021 Mexico 1 Onza Libertad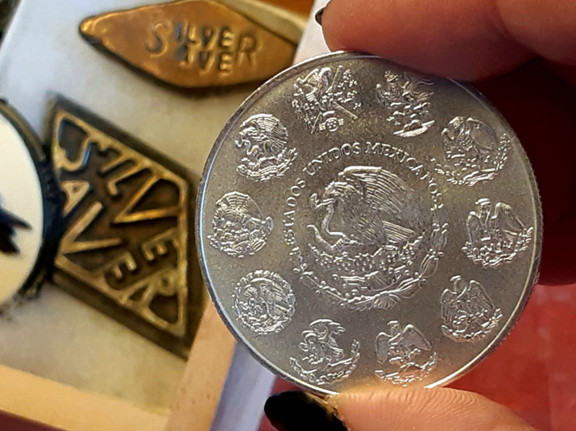 Obverse: Mexican Coat of Arms
Text; ESTADOS UNIDOS MEXICANOS
Edge; Reeded
Minted by the Mexico City Mint, Mintage of 450,000 BU, 4,450 Proof
Reference KM# 639
The huge Premiums on Mexican Libertads are partly due to low mintage, making them a rarity in Canada pushing their selling prices well over 100% over spot. Even more than American silver eagles.
As one of the world's leading producers of silver, it makes me wonder why the Mexico City mint production have yet to return to pre-covid levels? Anyone know?
I have a special @silversaver888 Treasure chest.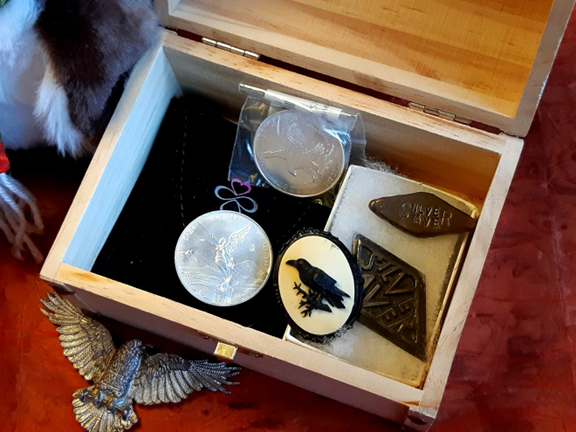 This chest is unfinished, and I haven't decided how to embelish it yet. Current choice: Ice Blue? 🤔
Curious on what's also in the chest?
The Silver Saver Channel Bars and Black Pearls
Z:SIN Scrofa and Norse Dragon rounds with 10 silver Dimes.
Sis, we have known each other long before Hive, Thank you @silversaver888, for being here with me. and you know where those silver holes are in my Stack. ❤️
And, thank you my friends for coming aboard today.
Adding holiday Silver to my Stack for that huge rainy day!

The #piratesunday tag is the scurvy scheme of Captain @stokjockey for #silvergoldstackers pirates to proudly showcase their shiny booty and plunder for all to see. Landlubbers arrrh… welcomed to participate and be a Pirate at heart so open yer treasure chests an' show us what booty yea got! ☠️
References
My own pictures shot with a Samsung SM-A530W
P. Image under Pixabay
W. Wiki Commons
💀 Page Dividers by thekittygirl 🎃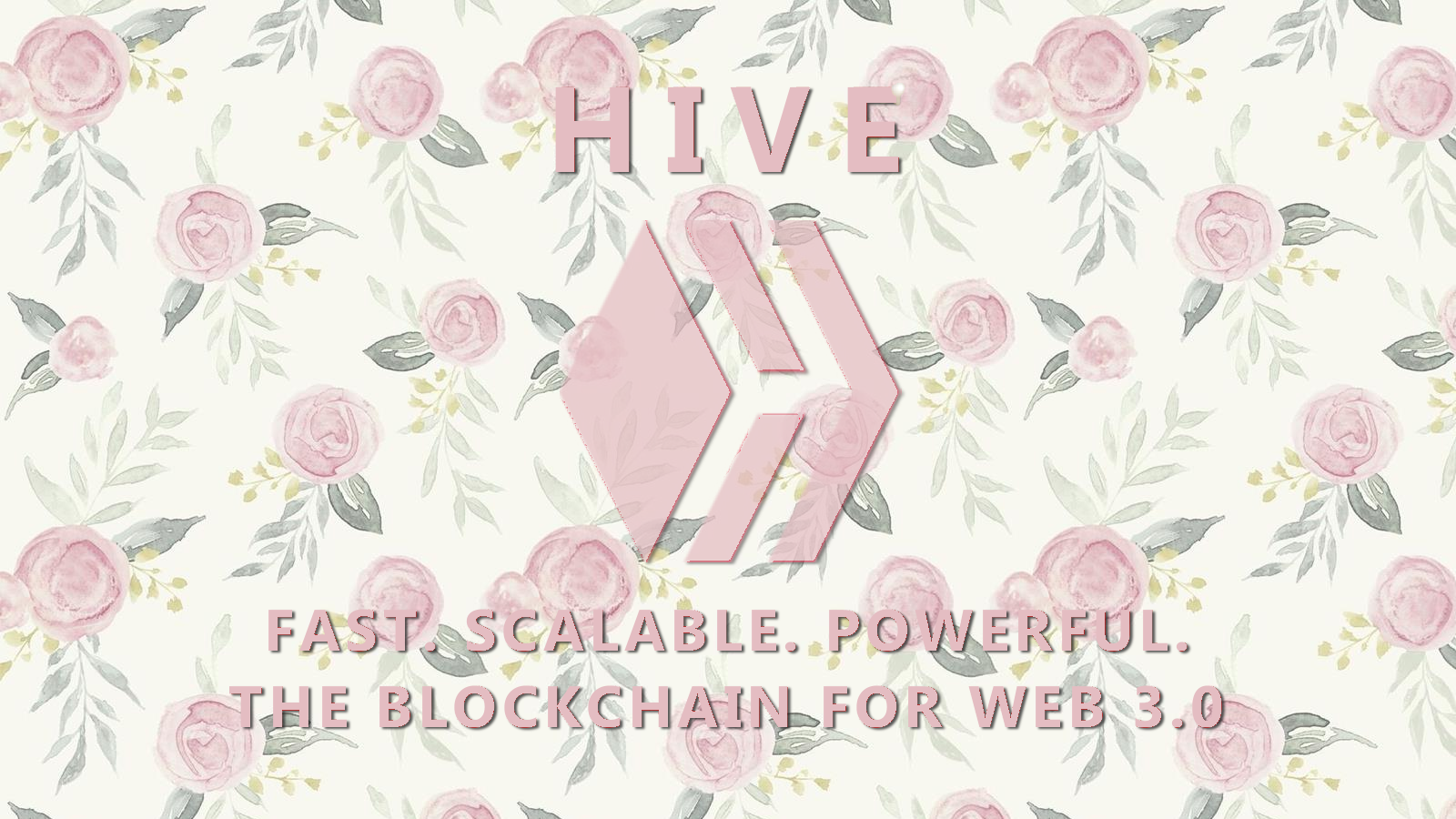 "Ahh ains nae bluudy Financial Advisor!"
---
---