Talk like a Pirate Day; Gold Spartan's Treasure Map Bar

I had to invent a category of Pirate silver with bars in the three Troy ounce range that are perfect sizes as map/chart bars. Why? Well more like glorified paper weights, a solution waiting for a problem since I don't have a real ship yet.
Three-ish Ounce Poured Bar Collection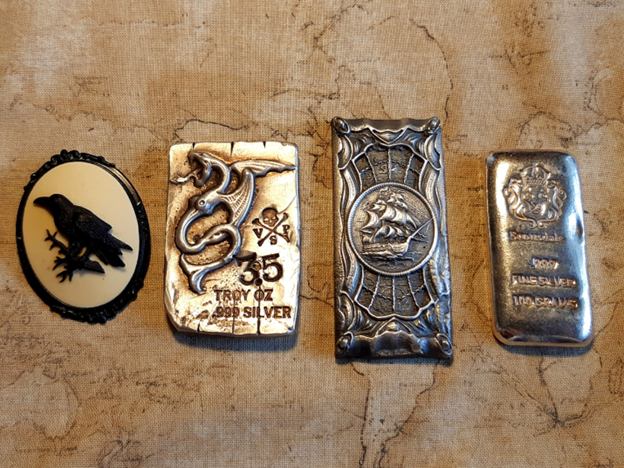 "Black birds tend to like shiny things" ~ The Bloody Raven
It may be an outlandish dream of owning my own 18th century frigate. A dream that is real in my imagination. Since today is September 19th Talk like a Pirate day I will continue in light Victorian Pirate Parse.
PI

say, I do spend an in ordinate time in my library to find the meaning of Gold Spartan's Treasure map bar. I asked some dashing gentleman's opinion but to no avail to find information of the artifact I have at hand. You see, since the age of Invention and of industry mankind seemed bent on an insatiable quest for information and not only for scientific reasons but of the supernatural too. But, who benefits is oft the last question.
A question best asked at orderly conversation around teatime.
Pirate Treasure Map Bar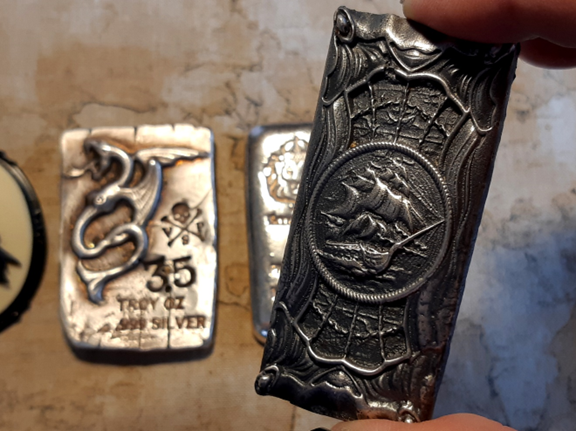 Front; High relief Sailing Ship, rope ladder imposed over a map, Flourish/bunting border
Length 67mm, Width 31mm, Thickness 6.9mm
0.999 Fine Silver, Weight 3.1 Troy oz.
Finish; Antiqued, matte
PO

bserve, the delightful detail of God Spartan's fine craftsmanship. The ornate border was created in a similar fashion to decorative theatre bunting as if in anticipation of an entertaining show. Then the familiar nautical feature from ships a bygone era of sail, the pattern of Jacob's ladders fixed before the faint backdrop of a map and then topped off with a dominant likeness of a heavy frigate to orient the beholder of this bar in a vertical position.
Topping!
A very lovely bar, is it not?
Pirate Treasure Map Bar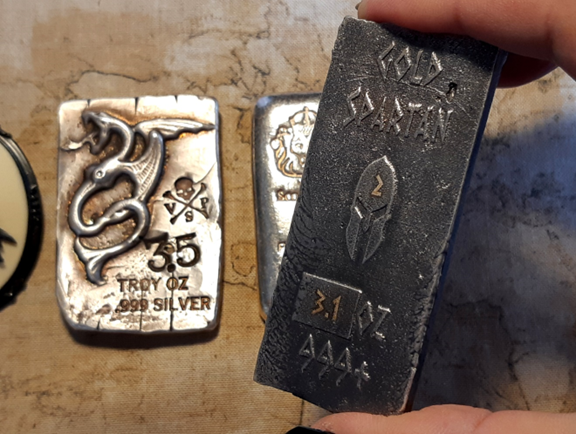 Back; Helmet Logo
Text; 2, GOLD SPARTAN, 3.1 OZ, 999+
Edge; plain
Minted in Texas, oh pity.
PT

he back of this appears utilitarian enough oft to identify the maker and to relevant standards. It is noted that the maker cleverly chose italized Greek lettering than typical fare, jolly good show Gold Spartan sir.
Bravo.
Well done.
Pirate Treasure Map Bar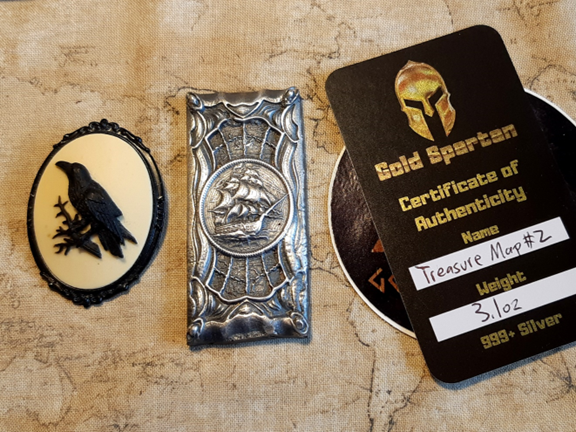 Comes with Certificate of Authenticity & Gold Spartan Sticker
PI

n, retrospective and the culminating course of reasoning the Treasure bar is not a Map, and the lack of Chi indicates such that this piece is meant as a paper weight in current vernacular. A juxtaposition in the practical use of treasure to secure my maps and charts from being whisk off by a gust of wind or unexpected breeze whist on display.
While most traditionally staunch Naval officers tend not to let their charts and maps see the light of day, I prefer to show my charts and treasures above deck and in the open before my crew. Indubitably, It is the style of The Sky Pirates.☠️ Ta ta!
Log Entry by, Officer Lady T. McMillan, 8th iteration of the Bloody Raven 1889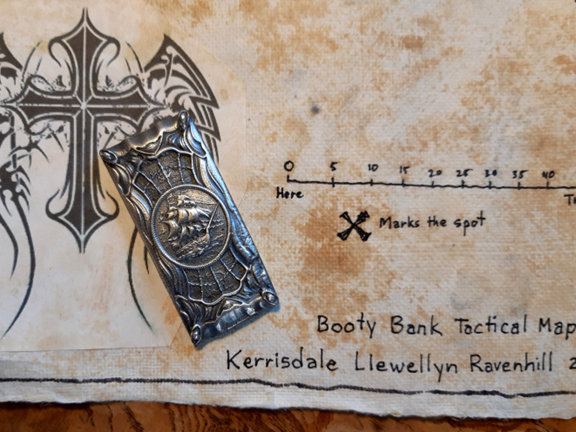 Do disregard the tea stains.
Note; Famed artist and collector of nautical charts, Packard Nautical states that some old charts have been notably stained with sea water, though making the paper stock stiff, it also adds to their authenticity.
"I save in Silver, gold and Hive!" says the Bloody Raven, how do you save?

The #piratesunday tag is the scurvy scheme of Captain @stokjockey for #silvergoldstackers pirates to proudly showcase their shiny booty and plunder for all to see. Landlubbers arrrh… welcomed to participate and be a Pirate at heart so open yer treasure chests an' show us what booty yea got!
Related Posts
Replica Reales by Gold Spartan
3.5 Troy oz. Vollmer Mermaid Bar by Vollmer Poured Silver.
Sources
Website; Gold Spartan Custom pours
World map Hanky from Black Flag EDC
Cameo Raven Broach from The Black Wardrobe
And a special Thanks to Nyssacat373 for the lovely choker.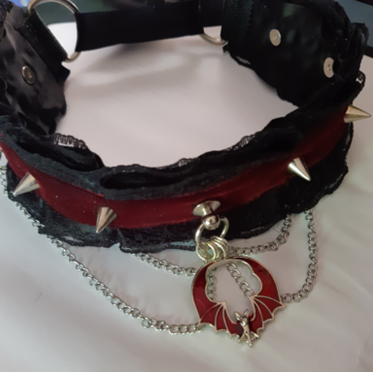 References
My own pictures shot with a Samsung SM-A530W
P. Image under Pixabay
PI, PO PT. Letter I monogram from Pixabay
W. Wiki Commons
💀 Page Dividers by thekittygirl 🎃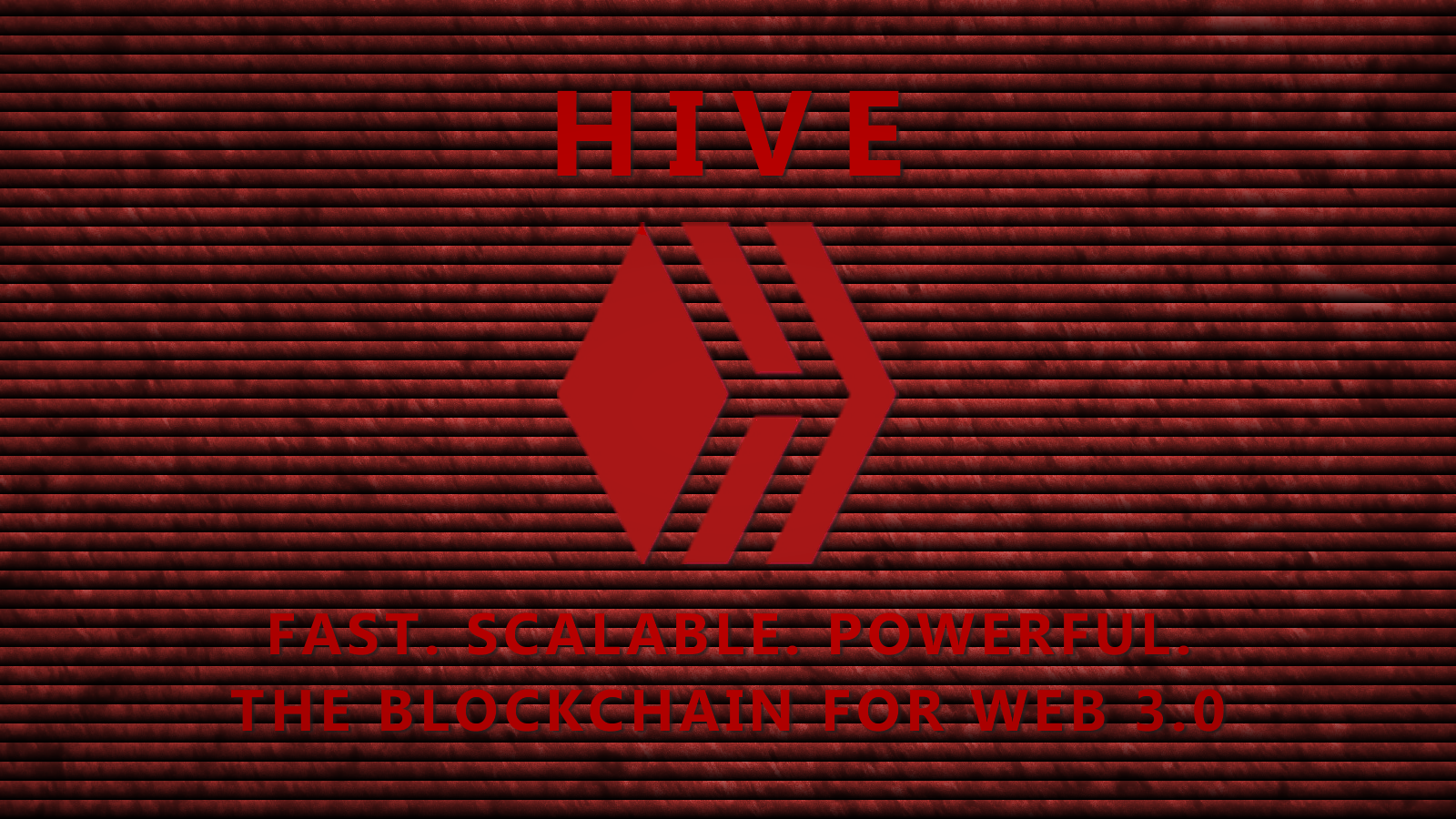 "Ahh ains nae bluudy Financial Advisor!"
---
---