Playoffs de promoción: Girona vs. Tenerife la final por un puesto en la primera división. || Promotion Playoffs: Girona vs. Tenerife the final for a place in the first division.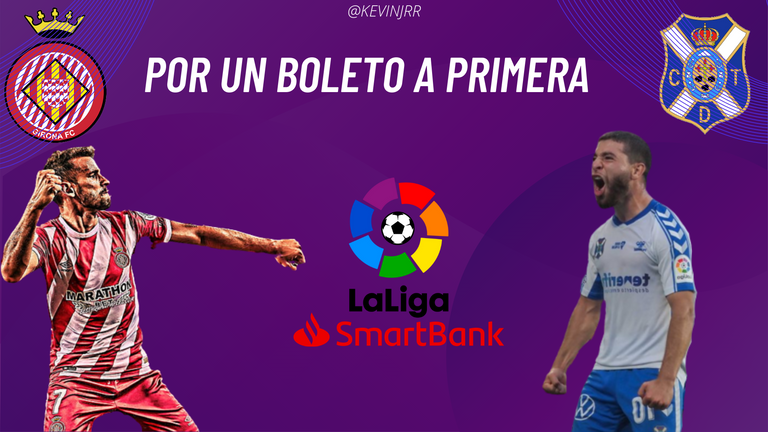 El playoff de ascenso para saber quién será el último equipo en pertenecer a la liga Española la próxima temporada está en su fase final, luego del 0-0 en la ida todo queda en el aire para la vuelta, el Tenerife que acabo 5.º y el Girona 6.º están a solo 90 minutos de poder celebrar una vuelta a primera división, los goles Enric Gallego Vs. la experiencia de Christian Stuani, sin duda un duelo que no hay que perderse este fin de semana.
The promotion playoff to find out who will be the last team to belong to the Spanish league next season is in its final phase, after the 0-0 in the first leg everything is up in the air for the second leg, Tenerife who finished 5th and Girona 6th are only 90 minutes away from celebrating a return to the first division, the goals Enric Gallego Vs. the experience of Christian Stuani, certainly a duel not to be missed this weekend.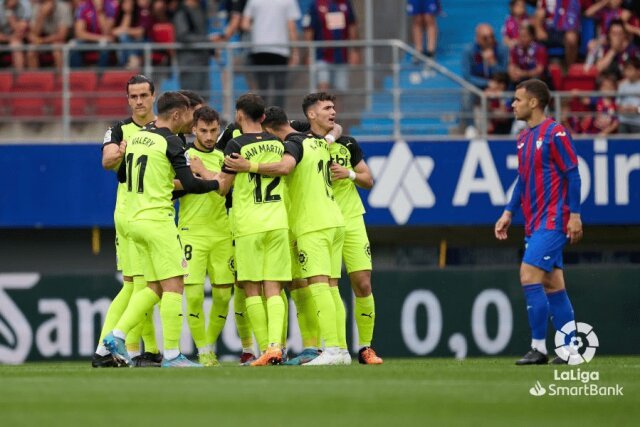 SORPRESA EN IPURÚA.
El conjunto que dirige Sánchez Muñoz se clasificó a los playoffs de ascenso en la última jornada, quedaron empatados en la posición 6 junto al Oviedo, pero por los duelos directos entre ellos el Girona fue el que se quedó con la plaza, al enfrentar al tercer equipo mejor posicionado en la liga, el Éibar era favorito en su duelo de semifinal, en la ida paso lo que se esperaba de visita el Éibar sacó una ventaja minina para terminar las cosas en su casa, en la vuelta pasó lo inesperado, en Ipurúa delante de la afición rival el Girona destacó con goles de García Freire al minuto 1' y el Uruguayo Christian Stuani al 91' sellaron la victoria y clasificación del equipo a la gran final, el partido de ida ya se disputó fue 0-0 entre Girona y el Tenerife, ahora nuevamente de visitante el cuadro rojo espera hacer un partido inteligente en lo táctico para aspirar a estar entre los 20 mejores equipos del país.
The team coached by Sánchez Muñoz qualified for the promotion playoffs in the last round, they were tied in position 6 with Oviedo, but because of the direct duels between them, Girona was the one who got the place, facing the third best positioned team in the league, Eibar was the favorite in their semifinal duel, in the first leg happened what was expected, Eibar took a minimal advantage to finish things at home, In the second leg, the unexpected happened, in Ipurúa in front of the rival fans, Girona stood out with goals from García Freire at minute 1' and Uruguayan Christian Stuani at minute 91', sealing the victory and the team's qualification to the final. The first leg was already played 0-0 between Girona and Tenerife, now again as visitors, the red team hopes to play an intelligent tactical game to aspire to be among the 20 best teams in the country.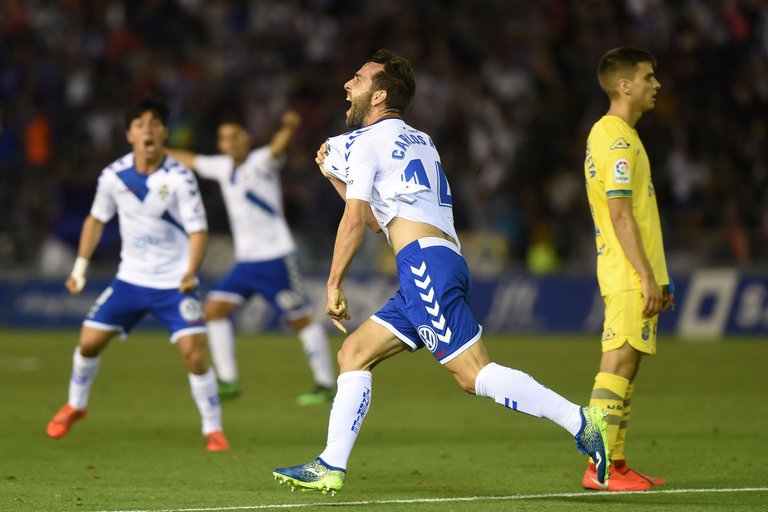 DOMINADORES DE LA SERIE.
El Tenerife se ganó la oportunidad de llegar a esta final al quedar quintos en las 42 jornadas que tiene la segunda división Española, en la semifinal se enfrentaron Unión Deportiva Las Palmas de Adalberto Peñaranda, en la ida lograron la victoria con un único gol de Bernal al minuto 36' con esa mínima ventaja obtenida en casa viajaron a gran canaria para el encuentro de vuelta, en dicho partido rápidamente un doblete de Gallego le dio la oportunidad de soñar con la final, el descuento de Curbelo al 71' no fue suficiente y el Tenerife eliminaba a Las Palmas, ya en la ronda decisiva luego del 0-0 los que harán de locales en la vuelta de la gran final esperan que el Heliodoro Rodríguez López pueda ser el lugar donde celebren su ascenso luego de estar 9 años en segunda división, serán un día histórico para su afición, para bien o para mal, la chance dorada de volver al máximo circuito ha tocado su puerta, ¿abrirán?.
Tenerife earned the opportunity to reach this final by finishing fifth in the 42 rounds of the Spanish second division, in the semifinal they faced Adalberto Peñaranda's Unión Deportiva Las Palmas, in the first leg they won with a single goal by Bernal at minute 36, with that minimal advantage obtained at home they traveled to Gran Canaria for the second leg, in that game quickly a double goal by Gallego gave them the opportunity to dream of the final, Curbelo's injury time goal at 71' was not enough and Tenerife eliminated Las Palmas, already in the decisive round after the 0-0 draw, the home team in the second leg of the final hope that the Heliodoro Rodríguez López can be the place where they celebrate their promotion after 9 years in the second division, it will be a historic day for their fans, for better or for worse, the golden chance to return to the maximum circuit has knocked on their door, will they open it? .

Imagen de portada hecha en Canva.
Fuente. Fuente. Fuente. Fuente. Fuente.
Cover image made in Canva.
Source. Source. Source. Fuente. Source.



---
---