WATCH OUT - NEW PHISHING WAVE. DO NOT VOTE FOR LEOFINANCE USING THAT LINK, it's PHISHING!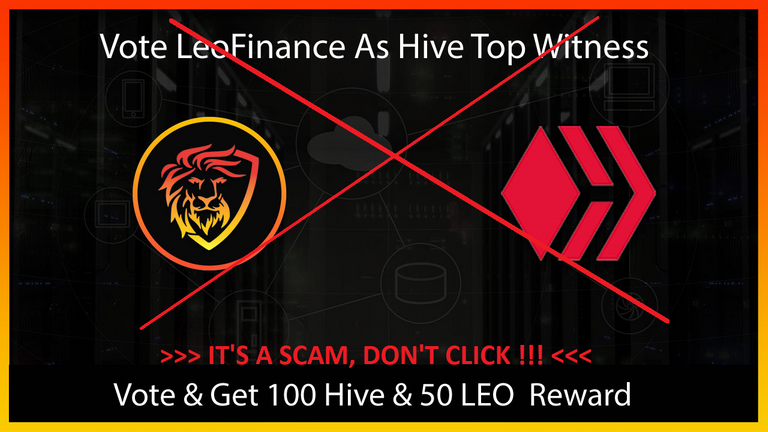 The phisher is currently using this account with reputation 72 that is difficult to nuke:
https://peakd.com/@nachomolina/qv8y1o
---


This phishing wave started a few days ago on Steem, so we were already on the lookout. This attack on Hive should have been stopped as soon as it started thanks to my auto-replies.. but let's keep being vigilant for new phishing domains that could be used by the same attacker.
Initial wave on Steemit: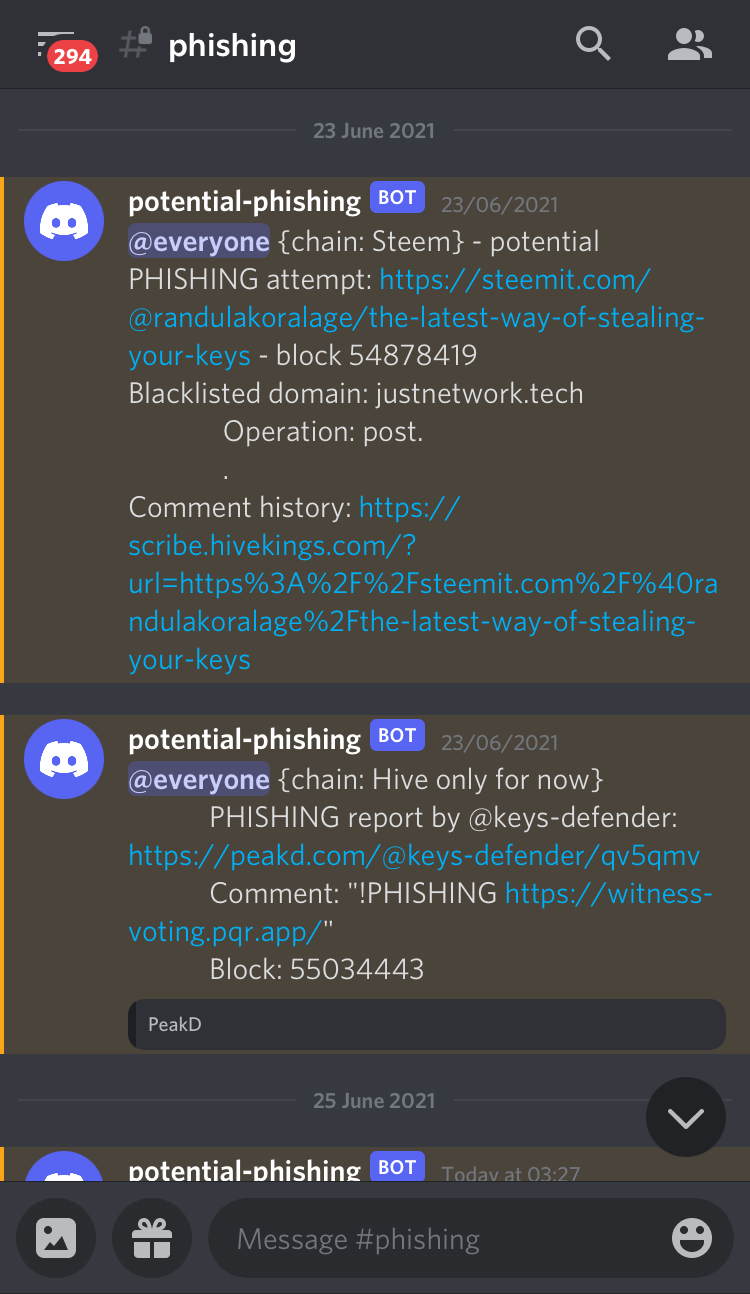 My report:

@keys-defender's automatic detection on Hive: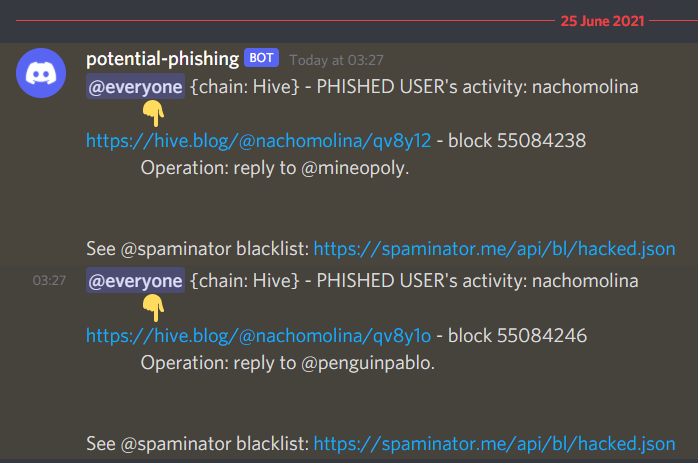 ---
UPDATE 1

The phisher is now using this other hacked account: @guider

DO NOT INTERACT WITH HIS MESSAGES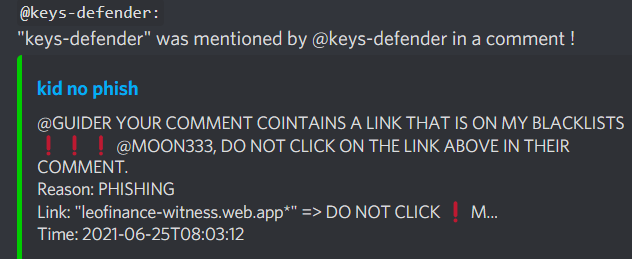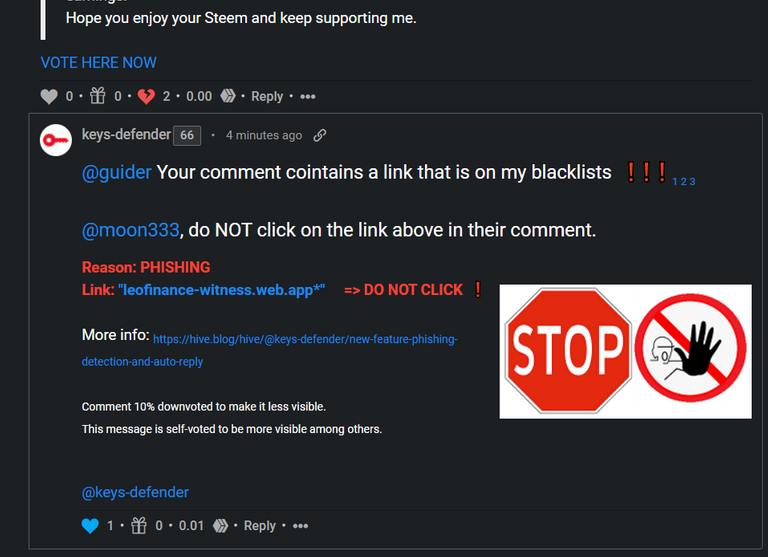 ---
UPDATE 2:
The attacker started using 2 new phishing domains.
Thanks to @louis88 and @good-karma for the reports.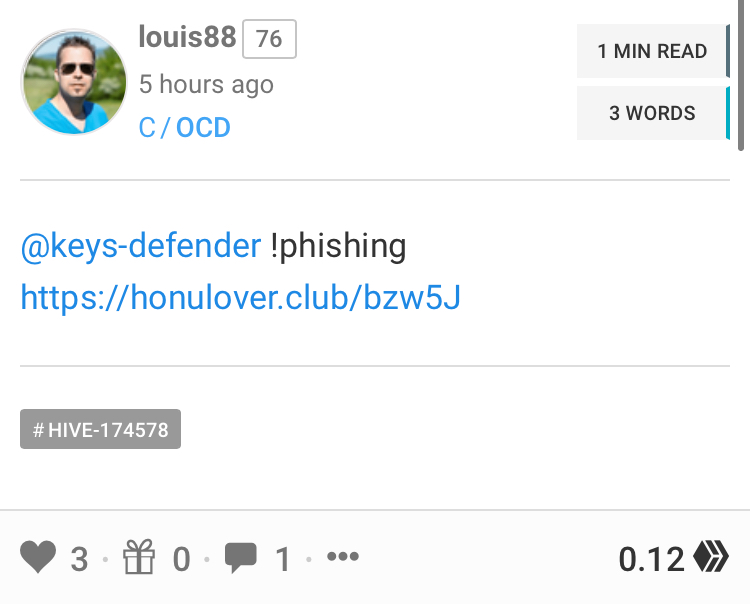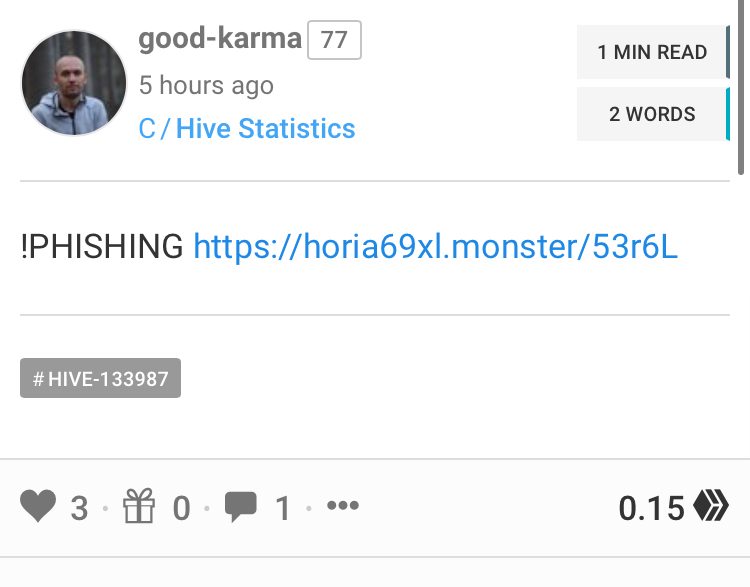 ---


---
UPDATE 3:
Every day a new phishing wave was launched by the same attacker. He uses a reserve of accounts that he hacked in the past with similar phishing waves or new accounts hacked in the previous day phishing wave.
Here are the latest accounts used:
"giuseppemasala", "romanreigns", "gingfriend20ph"
"stepshotfoto", "alessiofox"
My plan for tonight to put an end to these attacks 👇
(if they're not profitable they'll stop putting effort into it)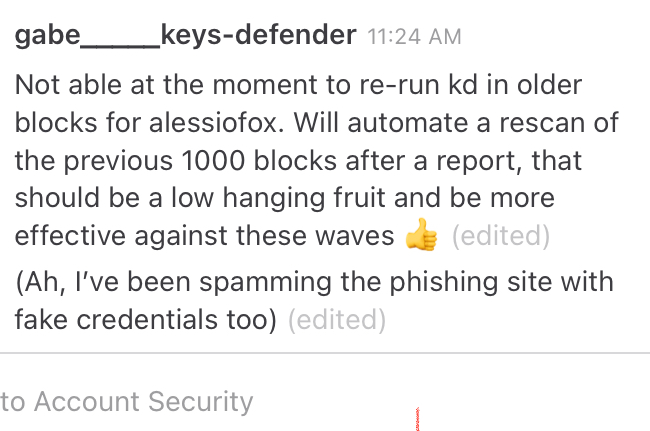 ---
---