How xPOLYCUB Governance Works | Creating Deep Utility for LPs on PolyCUB
---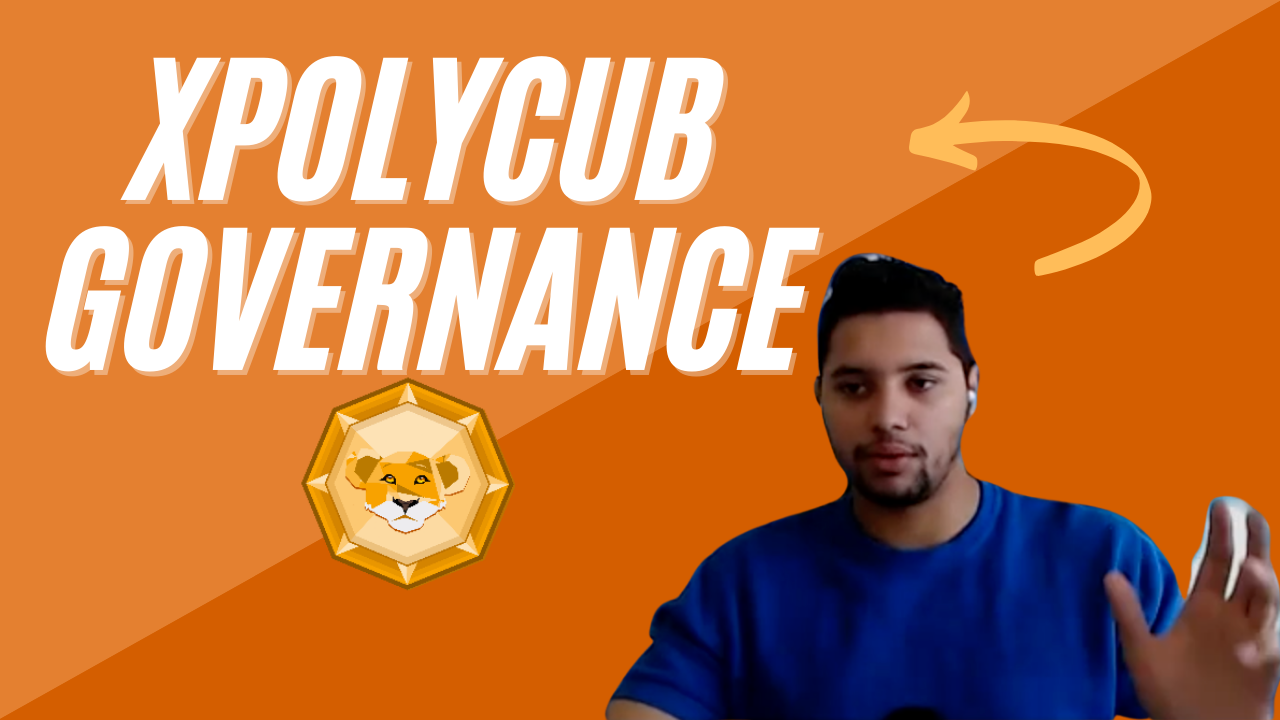 In this week's AMA, we talk about XPolyCUB governance.
xPolyCUB governance basically works exactly like the Curve DAO where basically anyone holding xPolyCUB will be able to vote on where yield on the platform will go.
We've launched stage 1 of the DAO which was the first ever governance vote to reduce the claim window from 90 days to 30 days.
We were able to gather some data from the vote and now we're getting ready to release the full version of xPOLYCUB DAO.
The idea is to create something similar to CURVE WARS, but instead it'll be PolyCUB Wars. Essentially people will buy up PolyCUB in order to amplify their rewards on certain vaults, and then that will create a "fight" over the governance system which creates more reason to hold POLYCUB. This increased "reason" is increased utility to hodl xPOLYCUB.
With only 7 million PolyCUB out there, things could get interesting pretty quickly. There is a tight float and anyone can buy up POLYCUB and start shoving yield into their favorite vaults.
PolyCUB is also becoming a hub for HBD trading. pHBD is already bringing a lot of revenue to the PolyCUB treasury. If it goes well, bHBD on CUB will be released shortly after - UPDATE: this has gone well. In the past few weeks, we've decided to build deeper liquidity into pHBD on PolyCUB and release the bHBD token on CubFinance soon!
We talk about this and more in this clip from the Weekly AMA!

About LeoFinance
LeoFinance is a blockchain-based Web3 community that builds innovative applications on the Hive, BSC, ETH and Polygon blockchains. Our flagship application: LeoFinance.io allows users and creators to engage and share content on the blockchain while earning cryptocurrency rewards.

Our mission is to put Web3 in the palm of your hands.
Twitter: https://twitter.com/FinanceLeo
Discord: https://discord.gg/E4jePHe
Whitepaper: https://whitepaper.leofinance.io
Our Hive Applications
Join Web3: https://leofinance.io/
LeoMobile (IOS): https://testflight.apple.com/join/cskYPK1a
LeoMobile (Android): https://play.google.com/store/apps/details?id=io.leofi.mobile
Delegate HIVE POWER: Earn 16% APR, Paid Daily. Currently @ 2.8M HP
Hivestats: https://hivestats.io
LeoDex: https://leodex.io
LeoFi: https://leofi.io
Polygon HBD (pHBD): https://wleo.io/hbd
Web3 & DeFi
Web3 is about more than social media. It encompasses a personal revolution in financial awareness and data ownership. We've merged the two with our Social Apps and our DeFi Apps:
CubFinance (BSC): https://cubdefi.com
PolyCUB (Polygon): https://polycub.com
LEO Wrapping Bridge: https://wleo.io
---
▶️ 3Speak
---
---