Book Review: Why You Act The Way You Do By Tim Lahaye

When I was younger, I was gifted a book by my sister and even though I read it, I didn't fully understand it until I got to read it again recently due to boredom.
The name of the book is "why you act the way you do" and it is a book about temperaments.
Now, reading this book a second time has given me insight into the book so, without further ado, let's get into reviewing it.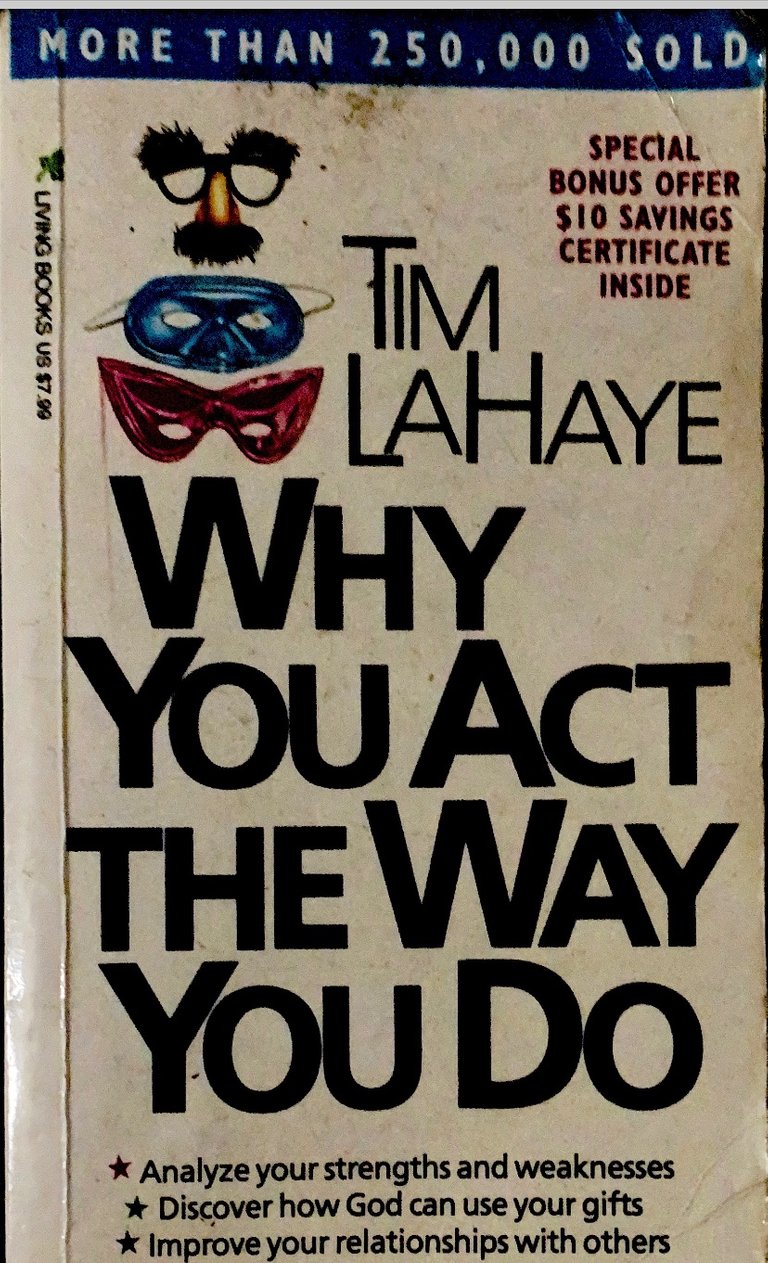 PREVIEW
Book title: Why you act the way you do
Author: Tim Lahaye
Year of production: 1988
Genre: Selfhelp

FIRST LOOK
My first look at the title of this book made it clear that it would be a self-help book, the name "why you act the way you do" pretty much sold it out and I didn't expect anything else than a book explaining character.
Now the cover was very average, it didn't attract me or do anything for me and if I wasn't gifted this book, I wouldn't have even read it.

PREMISE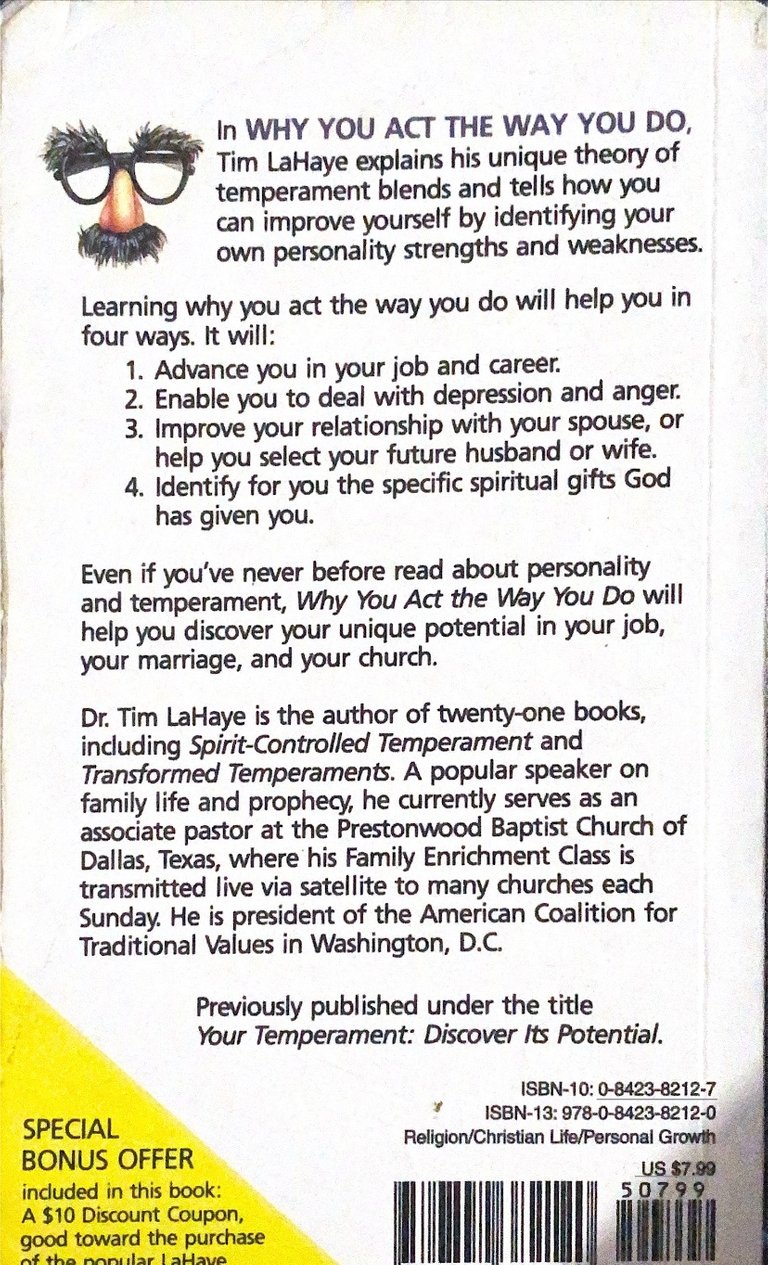 Why you act the way you do is a book that focuses on our behaviors and temperaments, its main idea is that temperaments influence everything we do from eating, sleeping to even the relationship we keep.
The book further teaches us or rather believes that you can improve yourself by studying certain temperaments and their weaknesses and strengths.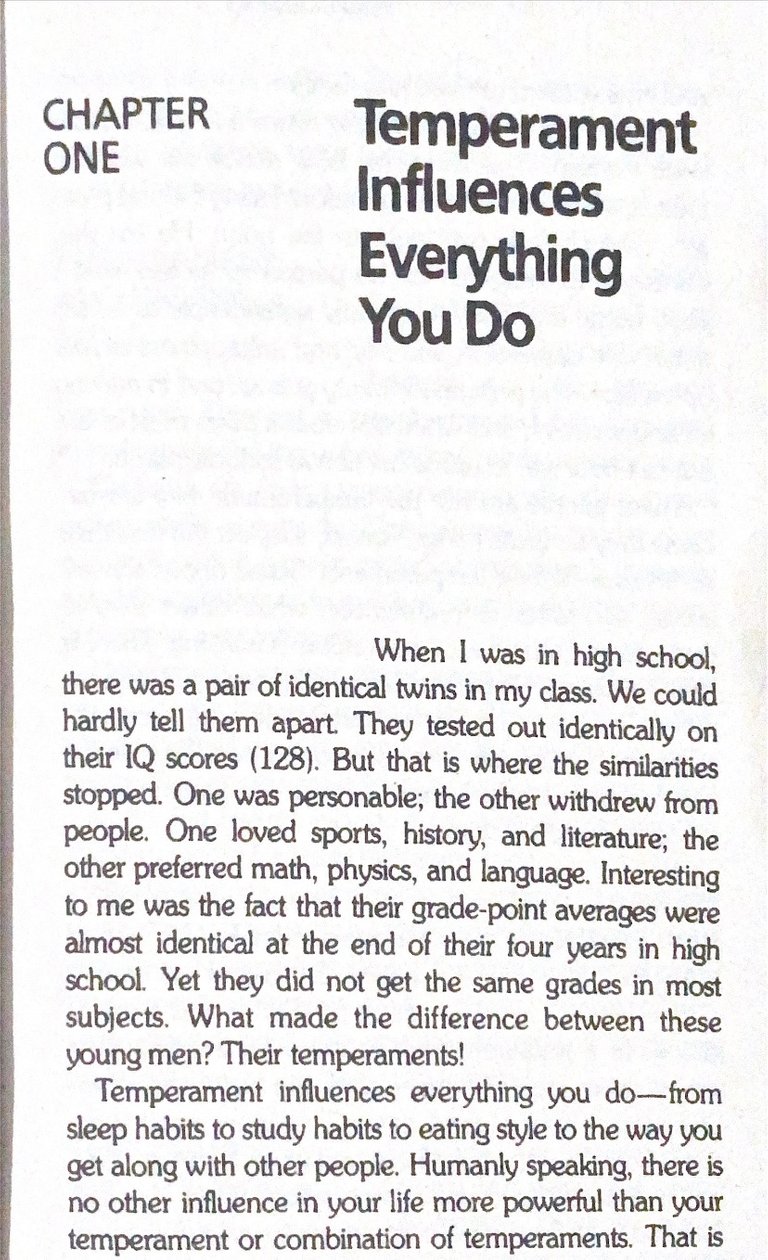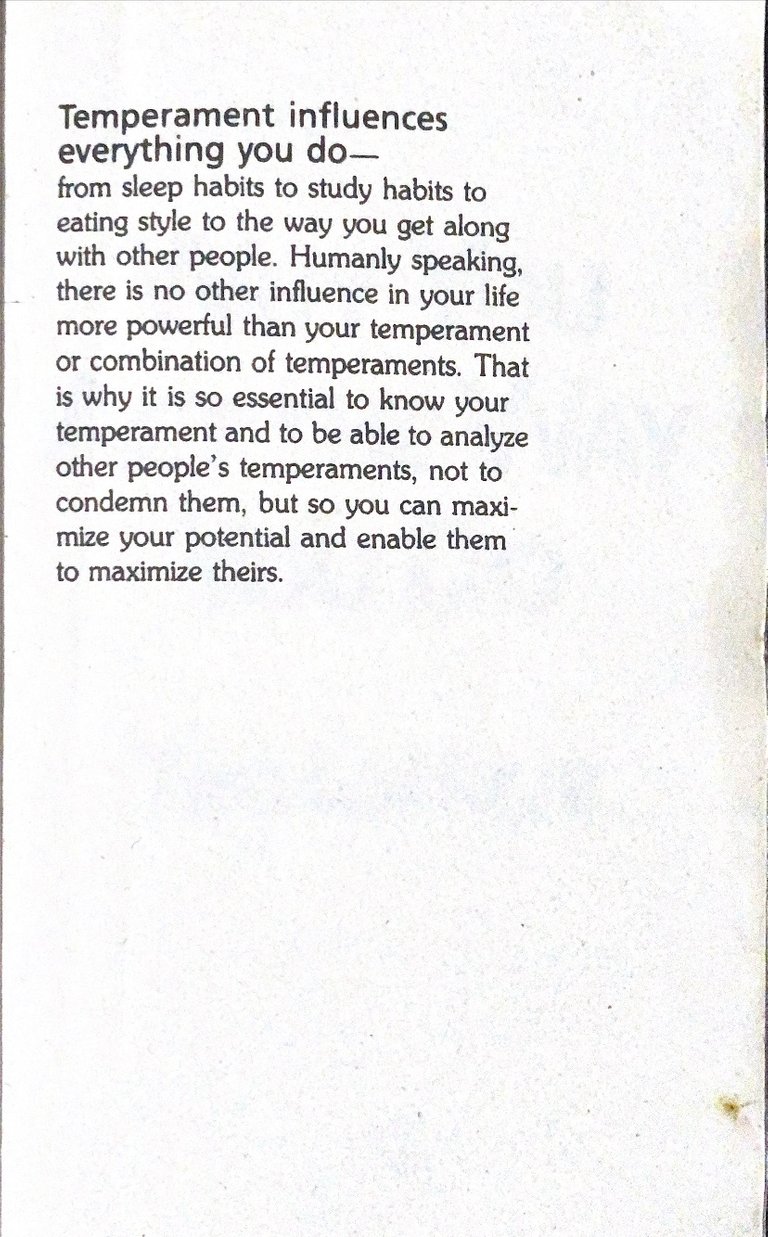 MY THOUGHTS
Reading this book as a child, I didn't understand even the littlest thing but now, it is more reasonable.
Still, even with my understanding, I don't totally believe in the idea that is pushed in the book which says we fit into the boxes of these four temperaments.
I personally don't believe any book that groups people because I feel like people are too different but then again, that is my opinion.
Regardless of this, I feel like this book is rather interesting and I loved reading it.
Even though I didn't believe the idea, I still loved pointing out the traits I had and all that.

RATINGS
Without bias, I have to say that this book is rather good, the writing is great and the idea behind it is very good even if I don't believe it.
The book had me hooked and I feel like that is amazing for a book that I didn't believe in, so due to these factors, I'll give it an 8.

IN CONCLUSION
It is a good book and if you believe in learning about how the mind works and all that, well it is a good book for you.
---
---


Feel free to join the hive book club community
---
---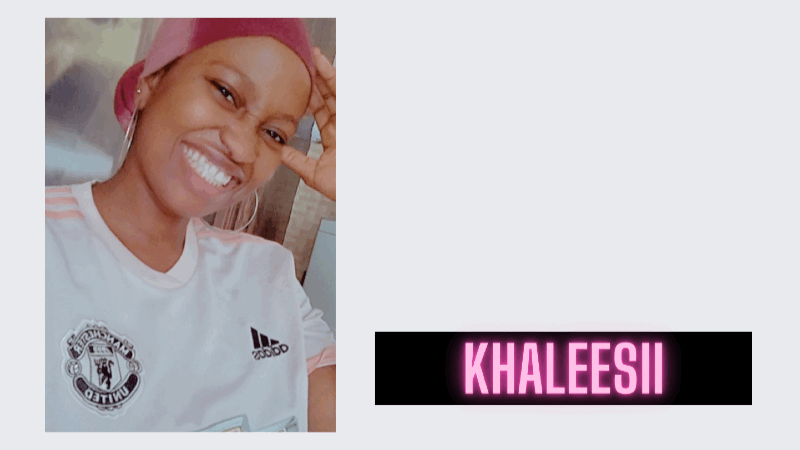 ---
---