INKWELL PROMPT #41: THE LAST CHRISTMAS PRESENT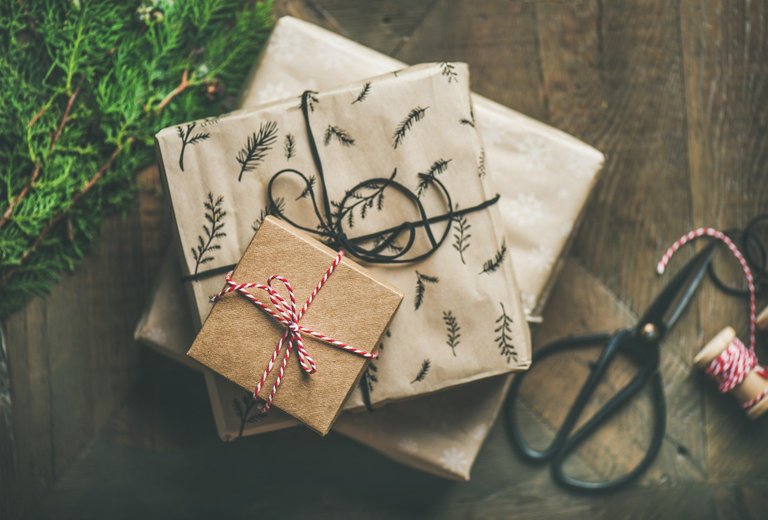 source
When Wendy lost her father to a terminal disease, things automatically became tough for her and her mother because her uncles decided that since her parents weren't legally married, they had the right to claim all he owned and by doing so, they practically left Wendy and her mother in the streets.
Her mother realizing that she couldn't do much had to simply pick herself up while grieving and began looking for ways to provide for them but it wasn't the easiest thing to do especially since for the duration of her relationship she was a stay-at-home mother.
For months, they could barely afford the bare minimum and because of this, most nights she could sometimes hear her mother crying and it broke her heart, she often daydreamed about how life was before her father died and it was indeed simpler times.
Things gradually took a rougher turn when the rent to their apartment expired and they had to move to a homeless shelter, her mother spend days begging and calling the uncles for aid but they simply ignored and called her names, and due to this, Wendy had no choice but to start working at the age of fifteen just to help out her mother.
There were days where Wendy would just sit in the café where she worked and stare at other kids who she felt were living their best life wondering how it would feel to be like them but she would almost immediately shake herself off not wanting to live a life filled with regret.
Most nights when she got to the shelter, she would go through a box of things that belonged to her father and would reminisce about each item remembering even the littlest memories attached but, there was one thing she couldn't open in the box because it was tagged "open on Christmas morning only", she would often look at it and sometimes even had the urge to just rip it open but she wanted to wait and respect her dad's wishes.
A few days to Christmas, Wendy and her mother were thrown out of the homeless shelter because her mother rejected the advances of the owner, and just like the saying "it had to rain before a rainbow", they wouldn't have imagined how life could change in a split second.
They decided that they would stay in a motel while figuring things out for the holidays and on Christmas morning Wendy woke up in a good mood and woke her mother, so they could open the package her father had left.
They took a deep breath while opening it and inside they found a letter and a key which made Wendy look at her mother in confusion, but she went on to open the letter and it read;
My dearests, If you have this in your possession then it means that I am gone and you got to go through my belongings. As usual, you know that I love you both but I wouldn't say that I didn't see my death coming especially due to my family record, and some days I wish I made better decisions in life.
At this point, if I am dead, I know that my family would be making it hard so I had a backup plan just in case I am right and if I am not, it is still yours to have. Inside this package, you would find a key to a safety deposit which has most of my landed property, details to some bank accounts, businesses, and investments that I know would make life easier.
I am so sorry that I kept all these from you, I just wanted to be able to protect your futures without the chance of my family finding out, maybe I should have just kept a will instead but before I realized it, I felt it was too late.
I love you girls so much and I hope this makes for a great Christmas present.
Signed with love, William.
After reading the letter, they were filled with shock and it felt like a joke to them, the bank was closed for the holiday so they had to wait until after with so much anticipation and when they finally went to take a look at the safety deposit, it all matched what was written in the letter, they couldn't believe it but for the first time since her father died, she felt like they had a glimpse of hope for their future.
---
THE END
---
Thank you for opening this box of passion
---
---