IS IT POSSIBLE TO SAFEGUARD YOUR CRYPTO WALLET AND ASSETS?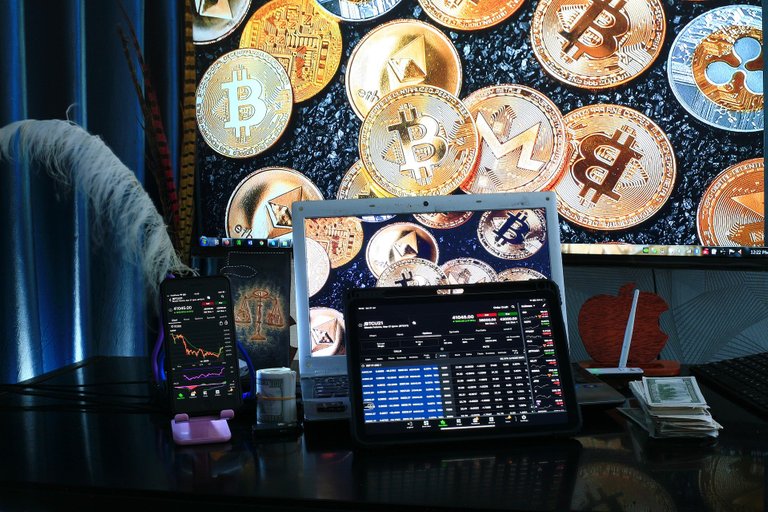 source
Last week a friend's brother had his BSC wallet hacked and about 10,000 dollars was stolen, this amount took him a while to gather and it was disheartening for me personally because he had always been an inspiration for me and also because of how close I was to his sister which made him feel like family.
Now after moving past the initial shock and sadness about what had happened, I kind of moved to panicking and the main reason was because I am very new to the crypto-verse and if someone who had been in it for years could get hacked then it could be easy for me to get hacked also especially since I wouldn't consider myself the safest in protecting my information.

WHAT CAN BE DONE TO SAFEGUARD YOUR CRYPTO WALLET AND ASSETS

At that moment I began making research and figuring ways to safeguard my crypto wallets and I would be writing what I have learned below.
It is important to use cold wallets also known as hardware wallets because they aren't connected to the internet so storing your private keys in them is a lot better, some examples of cold wallets are ledger nano x, cool wallet pro, trezor model t, etc. Now even though they are a bit pricey, it is way better to invest in them than to lose all your assets.
Always using secure internet is also very essential because you can be hacked through wifi and even Bluetooth so please don't be tempted to connect to free random wifis around you, also be careful with VPNs because I know that due to the Twitter ban in Nigeria, a lot of us have been using them and you can be hacked through them so please always switch it off.
Having different wallets is also a good way because all your assets wouldn't be kept in one and even if you get hacked, everything wouldn't be taken.
Secure your phone and change your passwords frequently: as much as I wouldn't want to say someone close to you might hack you, it is still important to be as careful as possible so make sure your phone is secured and you consistently change your password when you feel like certain people know it.
Avoid unnecessary links and websites: This is something I know I am guilty of because I am always clicking on things and downloading movies from weird places but it is advised to avoid malicious or suspicious links and websites because it could be an avenue to get hacked.
Using a 2FA and creating a substitute Gmail address: it is important to use 2-factor authentication in all your accounts because it makes it harder for your account to be hacked, also make it a habit to use a different Gmail account for your crypto and it should be different from the ones used for your social media.
Keep quiet: as much as I know that sharing is caring and we rise by lifting others, it is important to keep certain things to yourself because when people know certain information about you, they would know where to check.

IN CONCLUSION

Now, I know that the world is changing and these hackers are changing along with it but it is essential to try your best to safeguard your crypto assets any way you can because it is a sad thing for someone to get the assets that they have worked for stolen.
I also know that doing all these things does not guarantee that you are protected 100% but it is still a better shield than being a sitting duck so it is good to keep trying to attain safety.
I hope that something like this that happened doesn't happen again and I would appreciate it if any tips on safeguarding your crypto assets are given below, thank you.
---
REFERENCE
cisomag.eccouncil.org
---
Thank you for opening this box of passion
---
---