IS POWERING DOWN THE RIGHT THING TO DO NOW WITH THE RISE IN HIVE

With the hive prices gradually rising to the moon, it is safe to say that hive is currently a currency that most people want to have but what happens to those who do not have this currency? Well, the term powering down comes to play.

source
Powering down in my own understanding is the process of turning hive power to the liquid hive and for those who have no idea what hive power is I will further expatiate; when paid in hive, we get a part of it that is staked and another that is given as HBD, HBD is withdrawable at any time and hive power is kept in like what I would call a safe lock that can be broken but would take a period of 13 weeks for you to get.
Moving on, the question is "would powering down be the right thing to do now" and as I answer most questions, I would say it isn't as straightforward as it seems.
For me, it took a long time before I finally decided to power down and I had a lot to consider a lot of factors from the fact that I didn't want to just take from hive but also add, to the overall hate for making withdrawals.
My mind was already made up to not power down but then I had a conversation with @young-boss-karin and she gave me some reasonable advice which convinced me to power down, she said that if I was consistent I wouldn't notice it and in due time I would have replaced what I took and the reason I considered it was that I have plans of getting a laptop and since I am currently unemployed, it would make it easy to get one.
I decided to power down about 79 hive because I didn't want to just take too much and for me, I already have a whole plan in place which I am gradually working on.

SHOULD YOU POWER DOWN?


I think it all depends on you, to be honest; do you want to, do you need it, and do you have plans for the money you would get from powering down? It is easy to just take but if you aren't making investments then there might be a problem.

HOW TO POWER DOWN?


This process is very simple and you can do this by going to your wallet, clicking on the arrow icon beside the heads in the staked hive token category, and choosing power down, you would be asked for the amount, and then your active key and that is it.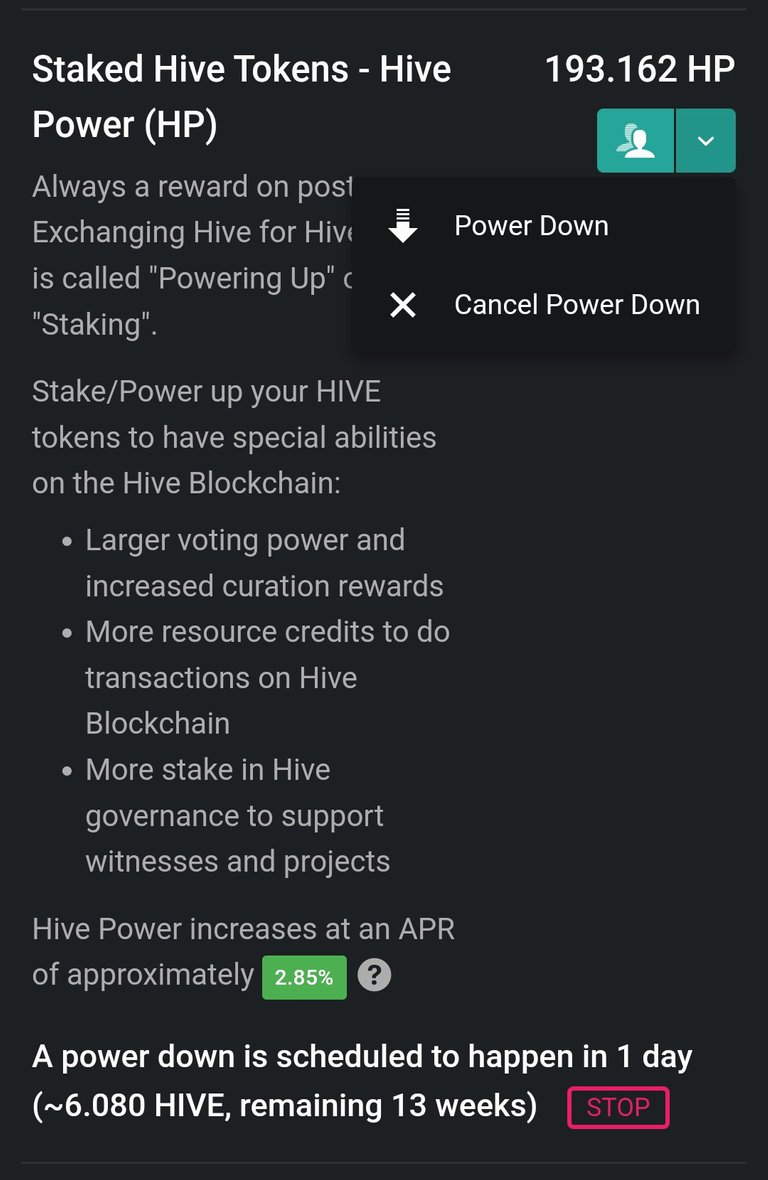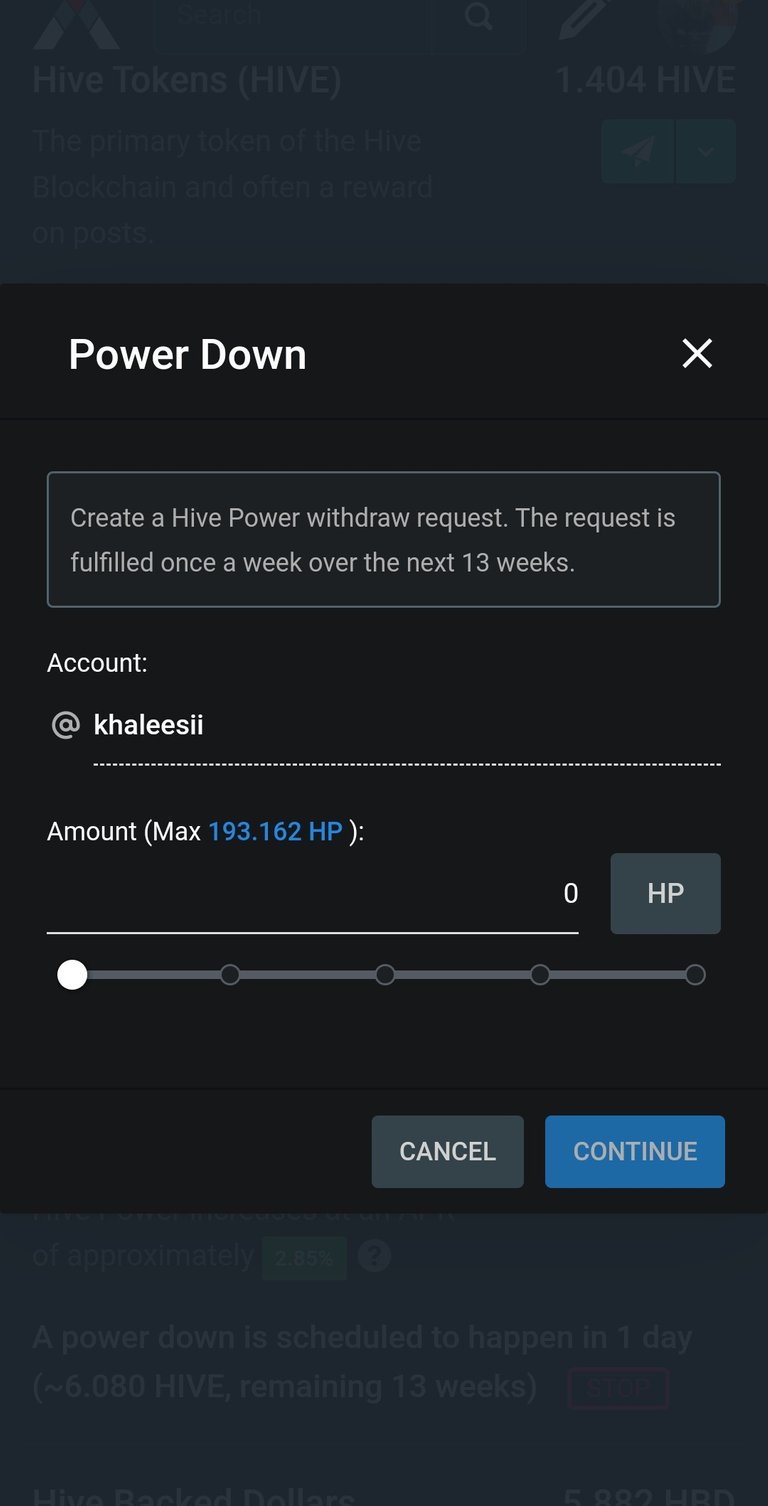 OTHER OPTION?


If you decide to not take the route of powering down and you are looking for other options, I would be giving a few.
Turning your HBD to hive: With hive still rising, you can still make ROI if you do this.
Buying hive: This is also an option if you have the financial capacity to do so.
You can also exchange other cryptocurrencies/ tokens to hive.

IN CONCLUSION


I think that with the way hive is going, it is truly something worth investing but like all investments, I would advise you to do your own research before choosing a route to follow.
---
What do you think of powering down and are you considering it or do you have liquid hive already?
---
Thank you for opening this box of passion
Posted Using LeoFinance Beta
---
---