MY FIRST TIME EXPERIENCE WITH A BEAR MARKET
Being relatively new to the world of cryptocurrencies, I never knew what the word "bear" meant until a few days back when hive started dropping and I started seeing a lot of articles on it.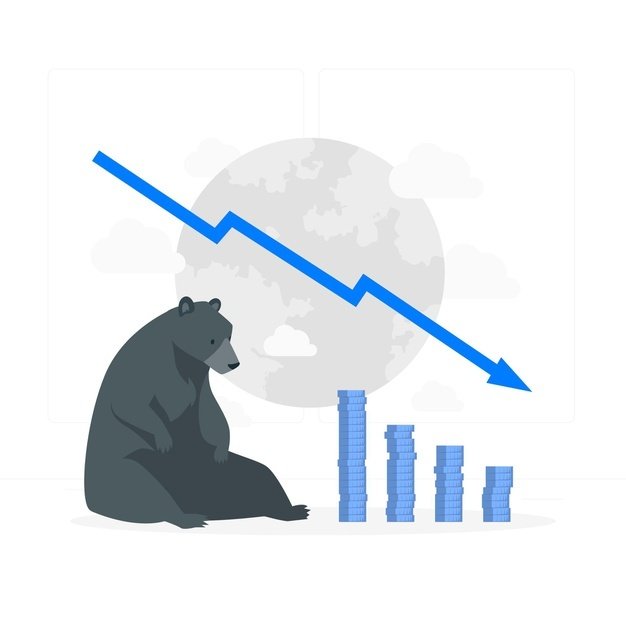 source
To me, even when looking into the crypto-verse as I normally call it, I presumed that it was pretty normal for there to be certain rises and falling just like in the economy so I was a bit shocked when I saw a lot of panicking going around but then again I guess it is expected since it has to deal with finance and investments.
HOW IS MY FIRST BEAR RUN GOING?
As this is my first experience with the bear market, you might think I would be panicking but well, it is going very nicely if I may say so, I haven't really thought much about it as something that I need to be scared about especially since hive is long term thing for me and I am hopeful that after a bear run comes a bull so I am considering this bear as something that inevitably has to happen.
I would subsequently say that I feel like the bear market isn't affecting me as much because I wouldn't say I have so much to lose and most of my crypto assets rests on hive so maybe my experience is way different than someone else who has invested way more.
MY STRATEGY FOR THIS BEAR MARKET
As someone who loves being strategic and spends her days planning about everything I have been trying to figure out ways to strategically handle the bear market and what may come and these are what I plan on doing right now.
First, I don't plan on panic selling or panic buying the dip right now because since I am still a noob ( another word I learned recently), I wouldn't consider myself the most knowledgeable when it comes to crypto but then again if I have a change of heart and decide to buy or sell, I will focus of doing my own research and not following what others might say.
Secondly, I plan on focusing on hive and still putting the same effort as I have been doing for the last months, I feel like most people might fall off during these times but I don't plan on being one of those.
Lastly, I will be looking for ways to find other streams of income because while things are going down, hive is still my only source of income and I still would need to get by daily.
FINALLY,
For those who are newbies like me and keep seeing their hive account worth going down, I will advise you to not think too much about it and keep doing what you are doing, eventually, it will all work out or (not) but still you can't exactly stop what is happening.
---
THANK YOU FOR OPENING THIS BOX OF PASSION
Posted Using LeoFinance Beta
---
---