WHY IS SEX SUCH A TABOO?: THINGS I HAVE LEARNED ABOUT SEX OVER THE YEARS.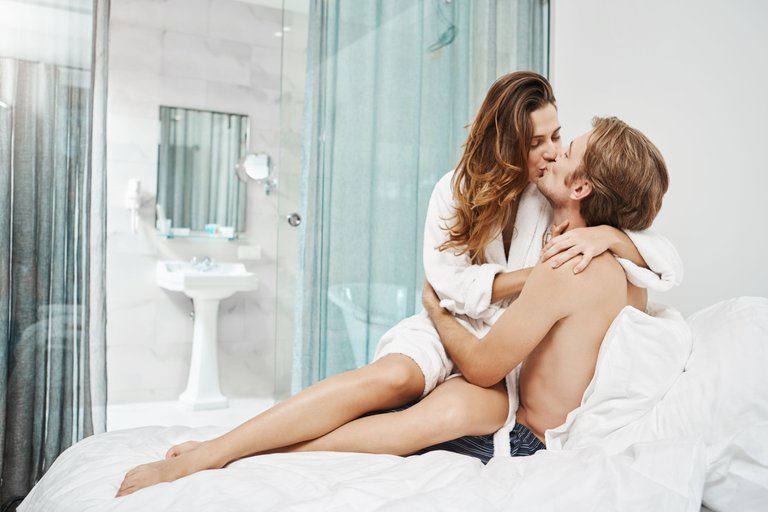 source
Like most Nigerian girls, I learned about sex by myself, and the hard way if I would say so myself. While growing up my mother never taught me about sex or what sexuality was and all she ever said was " if a male touches you, you would get pregnant and also don't worry about sex now because if you start having it, you will get tired", I don't know how she thought that would work but it didn't.
At a young age, I was introduced to certain sexual acts by abuse and even through these experiences I didn't know anything about sex, and I never bothered speaking about it.
I also didn't have the opportunity to learn about sex in school because there were no such things as Sex Ed classes in the school I attended so I was left to figure it out on my own by using certain pieces of information I learned in biology class which made my knowledge of sex very limited.
At 16, I got into my first actual relationship after I got into university and I had made up my mind that I wasn't ready for sex and I made it clear to the human being that I was with which he agreed to but now that I think of it, I was too young to be dating and he would have probably agreed to anything I said.
Fast forward we had dated for a few months and we decided to take a trip together after school which ended in something that I now realize was non-consensual intercourse because I practically begged for it not to happen.
This experience pretty much ruined my view on sex and I didn't have any interest in it, most days that I had it was just for the person I was with and not myself which screwed me up more.
Years later I have come to learn a lot about myself, sex, my sexuality, birth control, etc. and I would be talking about a few things I have learned so far.
Sex is normal as long as it is consensual and you are safe so don't let anyone guilt you into believing otherwise, yes in most religions premarital sex is seen as a sin but if that isn't your focus then you are good.
The moment someone has to convince you or guilt you into having sex, it is not consensual.
If you aren't interested in getting pregnant or using condoms, then you should consider natural preventive methods which could fall through, or birth control; I was on the nexplanon for a year and even though it had some side effects, it was perfect for me.
Having a high sexual libido isn't a bad thing, people are different and as long as you have self-control, you are good.
Having a high body count doesn't make you worse than someone with a low one and this is especially to women because there is a lot of stigma for women.
A woman having an orgasm isn't as hard as finding a unicorn, it is very easy if you learn about yourself and if you have a partner who isn't selfish.
Just because you are dating someone doesn't mean you owe them sex, if you don't want it, then make it clear and if they don't like it then they can move on.
Try to be confident while having sex, the person you are having it with already knows how you look so don't be scared, also don't be scared to experiment so you can figure out what you like, and if your partner refuses then they aren't the one for you.
There are so many videos (not pornography) that teach you about sex on YouTube and other platforms so make your research, personally, I have learned a lot from Adina Rivers.
I believe that talking about sex shouldn't be considered taboo because knowledge is power and a lot of people are experiencing things that they shouldn't because we don't speak enough about sex and consent especially in the Nigerian society.
I practically had to learn about sex the hard way but not everyone has to learn this way so if you have any questions then ask and I will be willing to answer.
---
Thank you for opening this box of passion
---
---