Daily Deli : The Smokey House | The Best in Town

Yesterday was a busy day at work. A proposal needed to be submitted under a day notice. The team gathered around to get the task done. Everybody was doing effort to achieve the common goal. To finish the work before end of business day. But because of work load and some constraints a late sitting was planned. Everybody did a great job and work was finished in next 3 hours. Now it was time for dinner.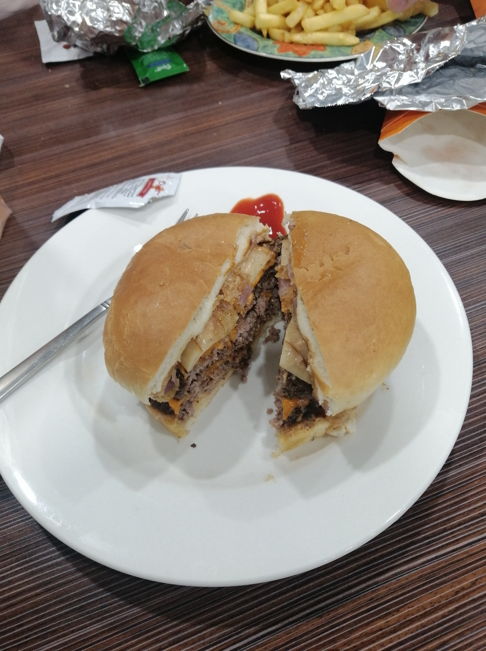 So what should we eat? Chicken Briyani? or a beef Karahi? or some fast food or something new to try in town? I'm not much of foodie and like simple food. So I was like you guys should decide this. There was a Papa John's Pizza close buy but others discarded my vote. The a colleague came up with Daily Deli as s=he has tried it for once and taste was ok. So, we googled it, checked out some SMOKEY HOUSE from Daily Deli, and they just delivered under an hour.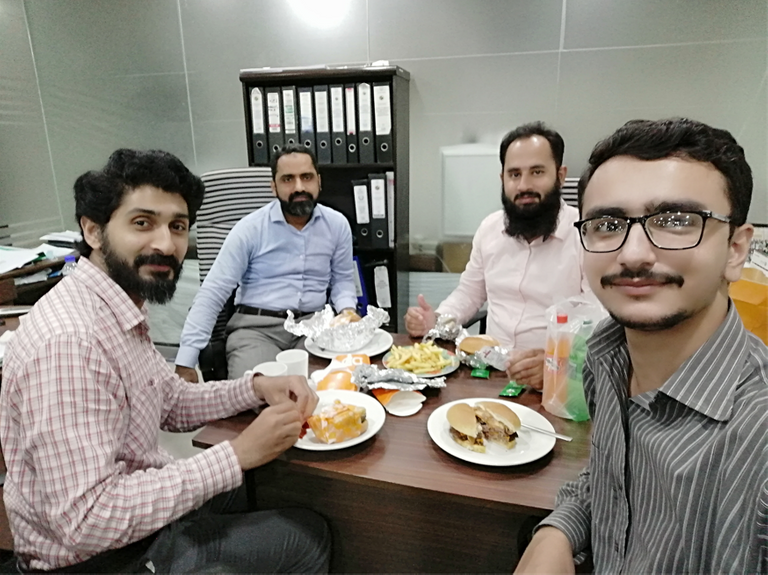 Beef kababs were sand witched between burgers with some cheese and sauce. For me it was good enough as sauce and cheese amount was perfect. I don't like full cheese or creamy things. For others, it was less creamy as they ordered with extra sauces but were disappointed. Whatever, it was juicy & yummy meat burger. I did enjoy it. I would recommend my friends to try it or may be when lock down loosen up we may visit there.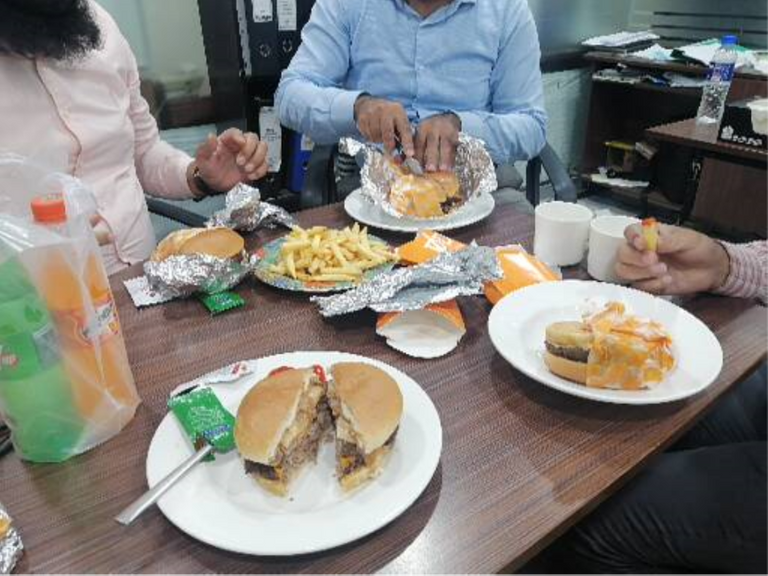 That's all for today. How was your day?
Regards,
---
---