EVEN YOU MAY BE GUILTY - Bribery and Corruption
Good day Awesome people I'm saluting you all from Nigeria 🇳🇬, one of the most corrupt countries in the world we have come a long way on this issue. It has started from the top and now becoming rampant at the bottom, and like we know it's always crowded at the bottom and that's the reason we are hearing of so many atrocities, because even an average man can buy his way out of any situation with a little token
BRIBERY and EDUCATION
Crime is simply a way of buying your way through any circumstance or distress. Formerly, this medium of escape was not so easy because law keepers were strict and fearful but over the years things turned opposite and anyone can buy their way out. Talking about our school system, I believe you must have heard the phrase "YOU READ TO KNOW AND YOU PAY TO PASS" yes that is how they've been running things for a while now. It was normally at the University level till it was passed down to secondary school and now even primary's and nursery's are buying their way through
BRIBERY AND LAW
Law makers today are not the ones keeping the law, but MONEY is. You must have come across the symbol of justice that holds a knife and scale with the eyes covered, well it use to have a meaningful description until the veil was unfolded and now the law has favorism but you can easily be favored if you have enough money to throw around. Be it your crime, you can have your way out with the right connection and what can easily give you connection is the money.
BRIBERY AND LEADERSHIP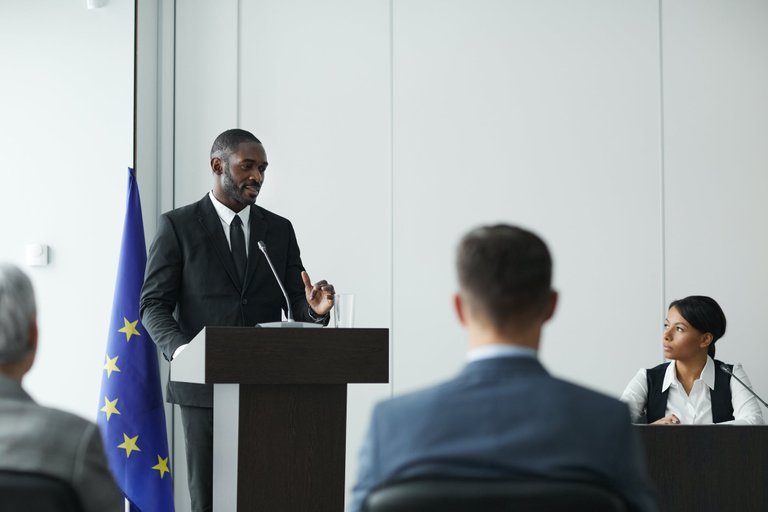 Majority of all what is happening today is caused by our Leaders first, then it extended to the bottom and in the end no one can be held responsible for these crimes anymore. You can imagine a system where defaulters of the law can easily be forgiven just by switching party. And if this is happening at the top level tommorow it will be copied by others and no one can point fingers in the end
THERE'S MORE TO BE SAID IN BRIBERY BUT LET'S ADVANCE FOR THE SAKE OF TIME
CORRUPTION/KWOROPTION
When a tree is not producing good fruits, you can't change the fruits simply by cutting off all it's branches. The solution lyes in the root And till it's tackled, nothing good can be attained from it. Corruption in my country has gotten to it's maximum and it's so alarming, Leaders are corrupt followers are corrupt and in the end we are just managing One another
WHEN THE BLIND LEADS THE BLIND, THEY WILL BOTH FALL INTO THE DISH we are in the biggest dish ever, and I'm not sure anyone is standing at the top that will pull us out.
QUEST FOR FREEDOM
Nigeria use to be a beautiful country until we asked for freedom and up till this day we are not free and I don't know if tommorow we are still going to get the freedom that we asked for, corruption has blinded the eyes of the citizens and it's country. Leadership was handed over to the wrong people I guess and the followers are too naive minded to react (YES WE CAN BE BLAMED)
THE EFFECT
As far as Nigerians are mentioned it is illegal of fake (World wide)... This corruption has not only tagged us bad among ourselves, but to other people around the world. You can't go to some countries today and openly say you are a Nigerian without being carefully watched... It has eaten deep down even to the extent of affecting the unborn children (I BELIEVE WE ARE AWARE THAT EACH CITIZEN OF NIGERIA IS IN DEPT ALREADY) this is because of our corrupt nature and dealings, WE JUST HAVE A LONG WAY TO GO...
POSSIBLE SOLUTION ?
I went on evangelism the other day and a Man pointed plain to me that Religion is the reason why so many of these people go freely with crimes. He further said people swear with the Holy Bible and the Holy Quran and in the end they fail and nothing will happen to them. But he suggested they should swear with SHANGO OR ALILALA before emerging in the leadership seat then we should watch and see if they will fail to do the right thing (I SAW SENSE IN IT) But God knows the best.
I'll suggest that what I heard was done to Ghanian leaders should be done to Nigerian Leaders (Don't know how true). But I heard all their Leaders were killed and a whole new set emerged, if true that should be done in Nigeria
OR
Citizens should be given the power to impeach any Leader who defaults, with this I believe the people being served will have a better hand in what aught to go.
PLUS
Government rulers should not be given immunity to arrest while they are on seat or in power, in case they fail they should be arrested at an instant...
This is my entry on the @hive-leaners contest on the topic BRIBERY AND CORRUPTION. And I hope you got value and learnt something new, thank you now and always for coming around @khingstan Cares 🤴✌️
---
---