LITTLE - But an impressive first earning
Tell us about the very first time you made money for yourself. I do not mean your first job, I mean the first time you did something and got paid for it. If in your case, it's a job, then all the same. Tell us all about it and how much you made.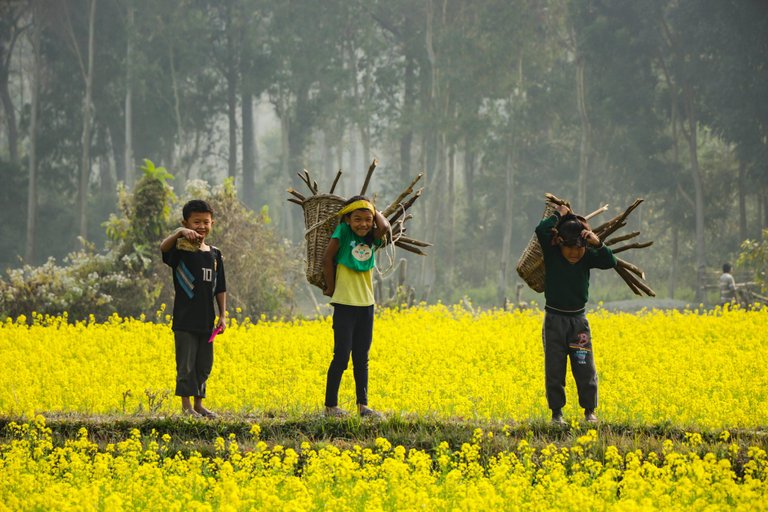 Good day hivians, may the good of the universe follow you always this is Stanley Ugochukwu AKA (King Stan) your brother in Pen and in heart, I trust you are doing great all over the world today ... I appreciate you for coming around and I do hope you have a good time reading my posts
My very first earning I can remember is with two of my old time FRIENDS... One was my best friend (OVO) and the other was our good friend (Dickson) we all grew up together, I should be in jss(junior secondary school) if I can remember Very well. Young and vibrant - It was an odd-job though. But it's was an awesome experience

School was on vacation and we were all at home, then a corridor is to be floored(concrete) in my compound and the brick layer (Papa) didn't have who to work with him. So I just jokingly told him I and my friends can work, he smiled and was like UNA NOR GET THE MUSCLE-YOU GUYS DON'T HAVE THE MUSCLE I insisted and told him we can do it and he should give us a try.... Hmmm he did and the rest is not history.. lemme gist you

First he told us the nature of the job and what is needed of us to do, he gave resumption time, he gave work-rules but Papa never mentioned our area of interest (THE PAYMENT), ahh work is to start tomorrow and we don't know what we are working for. Well we decided to give it a try, but my aunt told me Papa is stingy when it comes to Money 💰 (MAY HIS SOUL REST IN PEACE)

Work day came and these vibrant hustlers were already on their Rag looking attires (THAT'S WHAT BRICKLAYERS WEAR RIGHT) so we met with the resumption time and work commenced. We impressed him though, but he never impressed us. He kept teasing us, with mostly the money aspect ... One of his teasing I can't forget (WHERE'S DICKSON? SO HE HAS GONE TO PLAY AND HE HAS NOT WORKED UP TO 150NAIRA) I will think to myself if Dickson that is putting so much effort has not worked up to 150 since morning till this afternoon 2 pm what will now be my faith.

Well we did great on the first day, did awesome on the second day. But no pay yet oo, hmm. But Aunt said we should keep working. Third day with pains and ache, Dickson didn't show up, I and OVO joined Papa to complete the work till evening and at the completion of the job we were smiling and couldn't wait for all to get set (OUR PAY) so we rock a little,we washed everything toroughly well and we came to meet Papa as he was waiting for my Aunt. She brought the money and gave to him he counted it and I believe it was correct... So he turned to us and asked of Dickson again, we said we still haven't heard from him but we will take his pay to him

He wasn't as cruel and stingy as we were told or thought. He handed 3,000 to us and was looking at us, I counted it and looked at my Aunt so she can say something. She didn't (MAYBE SHE WAS WAITING FOR US TO SAY SOMETHING) Then I raised the motion to remind him that we worked 3days with him and he should still remember we are 3people to share the money, he was quiet for a while till he decided to add 1 thousand naira. Comman see that smile on our faces,😊 we thanked him and also thanked my Aunt and I went to the side with OVO and dicussed on how to split the money especially involving dickson

We finally decided that the money is going to go ₦1,500 for me, ₦1,500 for OVO and ₦1,000 for Dickson since he was'nt around on the last work-day, we split it that way and also told my Aunt how it was shared, so later on Dickson came around and he was handed over his share (NOT TOO SATISFIED THOUGH) but he didn't have the choice when he calculated that we were paid ₦500 per day job. We still asked Papa for other work oppurtuinities (GREEDY CHILDREN) 😂😂, but he declined

My money was Well spent to an extent I believe.... Because I gave My Aunt ₦500, bought something for two of my sisters (around ₦200) and the other one was for my flexing... And This is the official spending of my first work earning. I can't tell or remember how OVO and Dickson spent theirs but I do know we had a good time with the earning
Photo credit @projectmamabg👇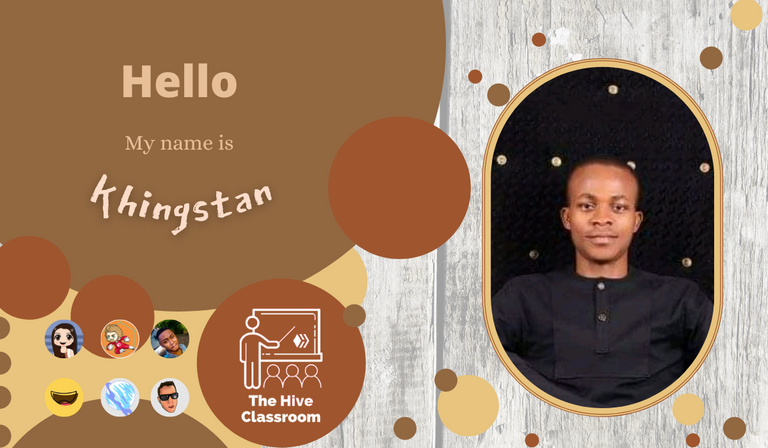 Thanks for coming @khingstan Cares 🤴✌️
---
---